Oh my have you heard of
Hello Flo
? This product is genius, hilarious and somewhat alarming all in one! It's a service that mails menstruation products on a well, monthly basis. ;) Following on the ideas of the very popular Product-of-the Month clubs instead of soaps, snacks or toys this box sends pads, tampons and candy. Have I mentioned that it's genius?
Helloflo was born to deliver just what a woman needs when she needs it. We do it with care and appreciation for the sensitivity of this purchase. And we do it with excellent technology to make sure your helloflo care package ships when you want it with what you want. We can't change biology but we can make your experience of your period easier.
After watching the ad this product appears to be targeted at girls who are just starting their periods but I guess anyone can enjoy having boxes arrive in the mail!
It's simple, you determine your length (3 choices) and estimated arrival of your "flo" and the box appears like magic 5 days before she comes. For a monthly fee varying from $14 - $18 a cycle.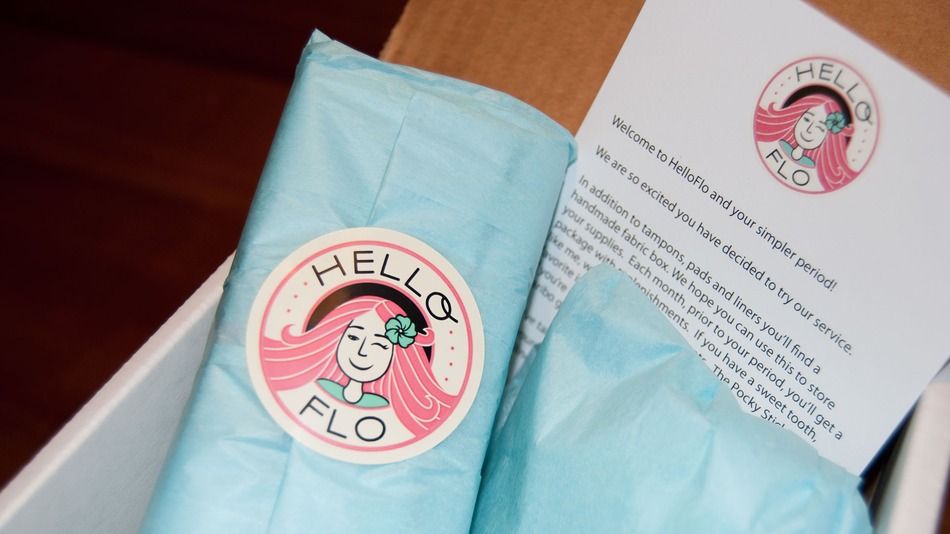 My girls are far from aunt flo and I'm far from wanting a box of treats each month with my pads (remember I use
momma cloth
, ha!) but I still think it's a fun idea.
They start next month (Sept 2013). Check them out and if you give it a try let me know what you think!
Hello Flo