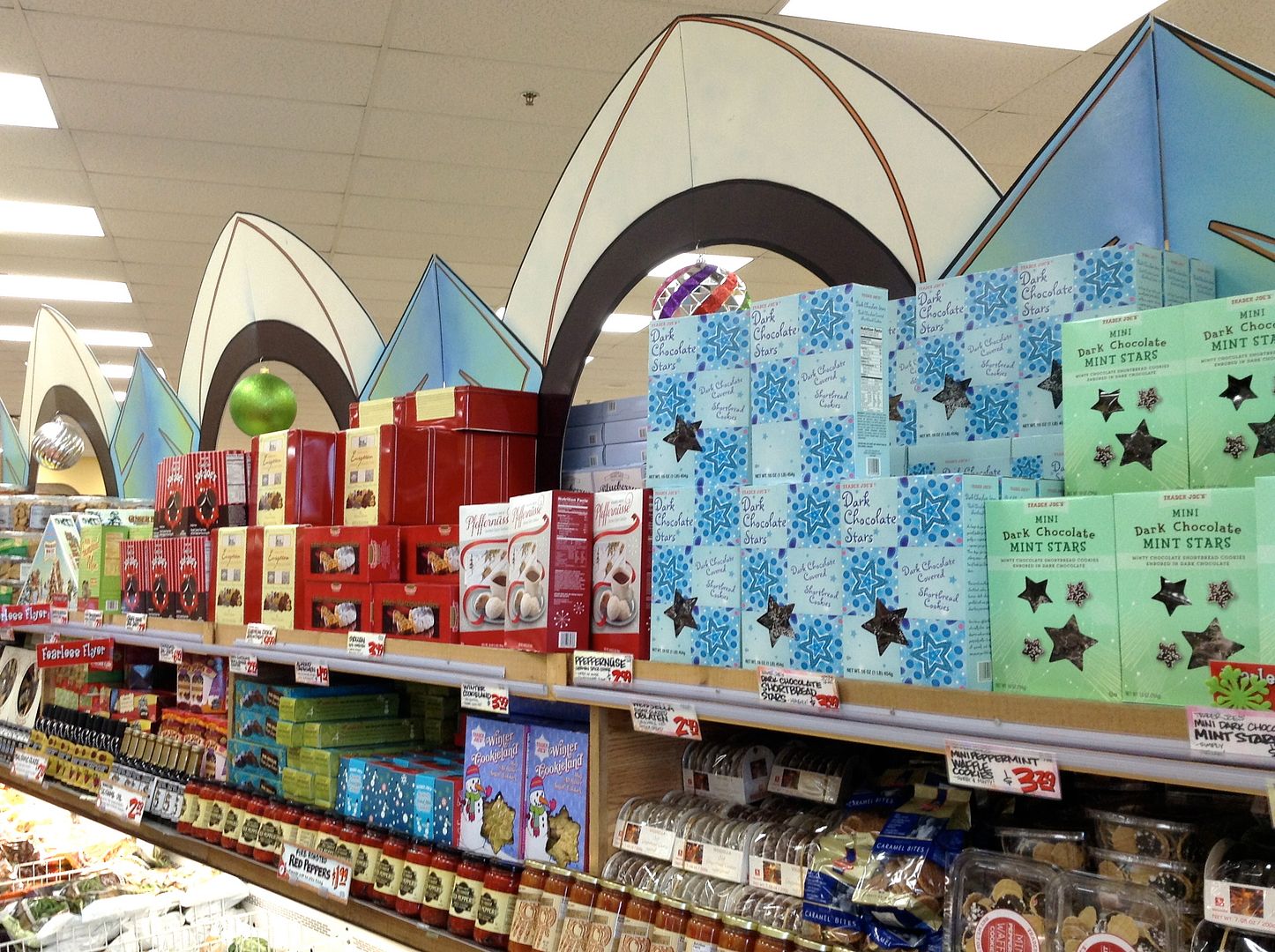 Lately I am having a love-hate relationship with Trader Joe's. As you know I am a big fan of this little grocery store of mostly natural delights. I shop there weekly and my entire Thanksgiving dinner came from there. :) They already have quite the collection of desserts to tempt me as I walk through the store. However, this time of year there are even more cookies, candies and goodies than usual.
Rows of Christmas themed chocolates calling my name.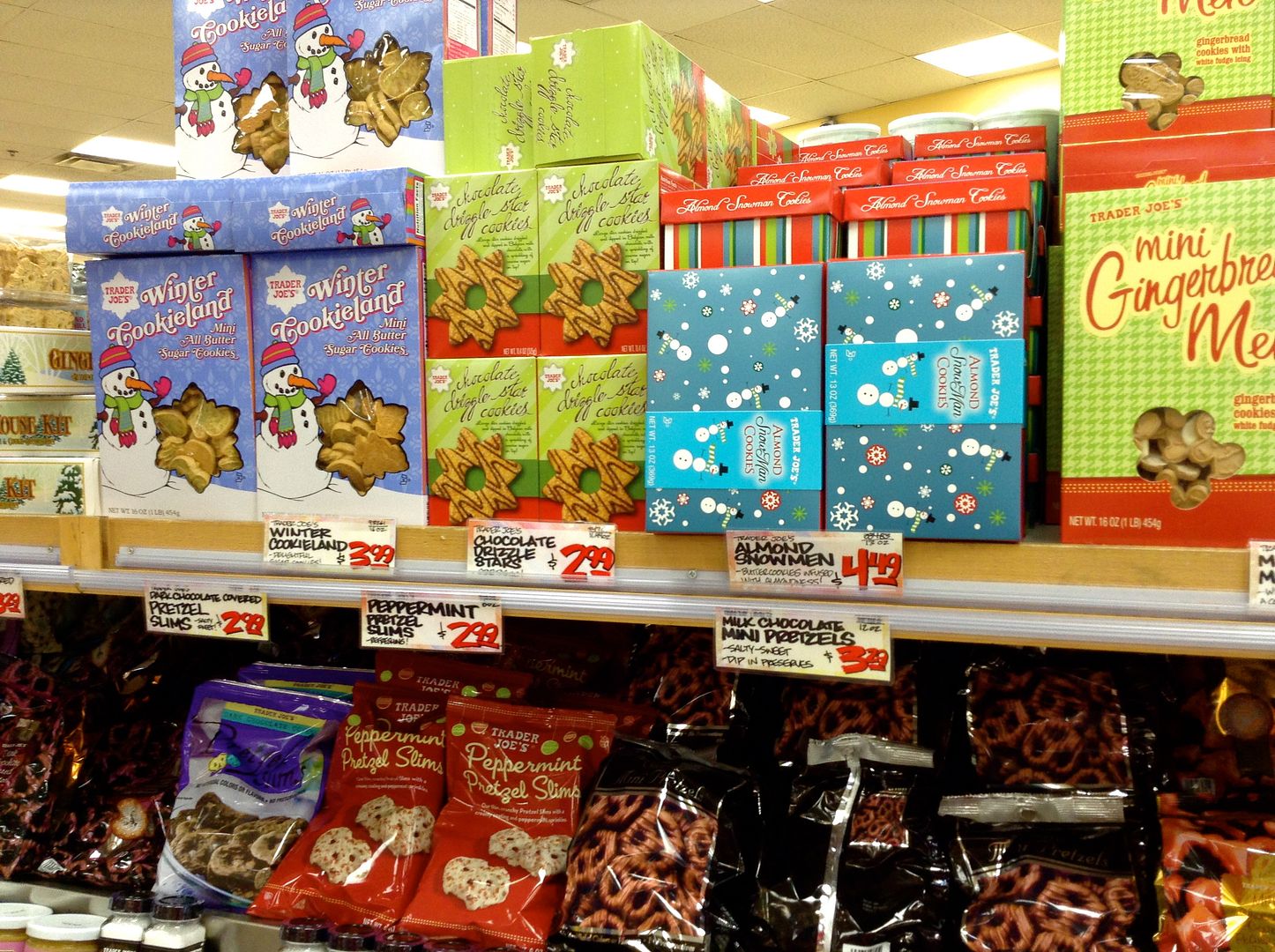 Many kinds of Christmas cookies (we love the Winter Cookie Land sugar cookies on the left).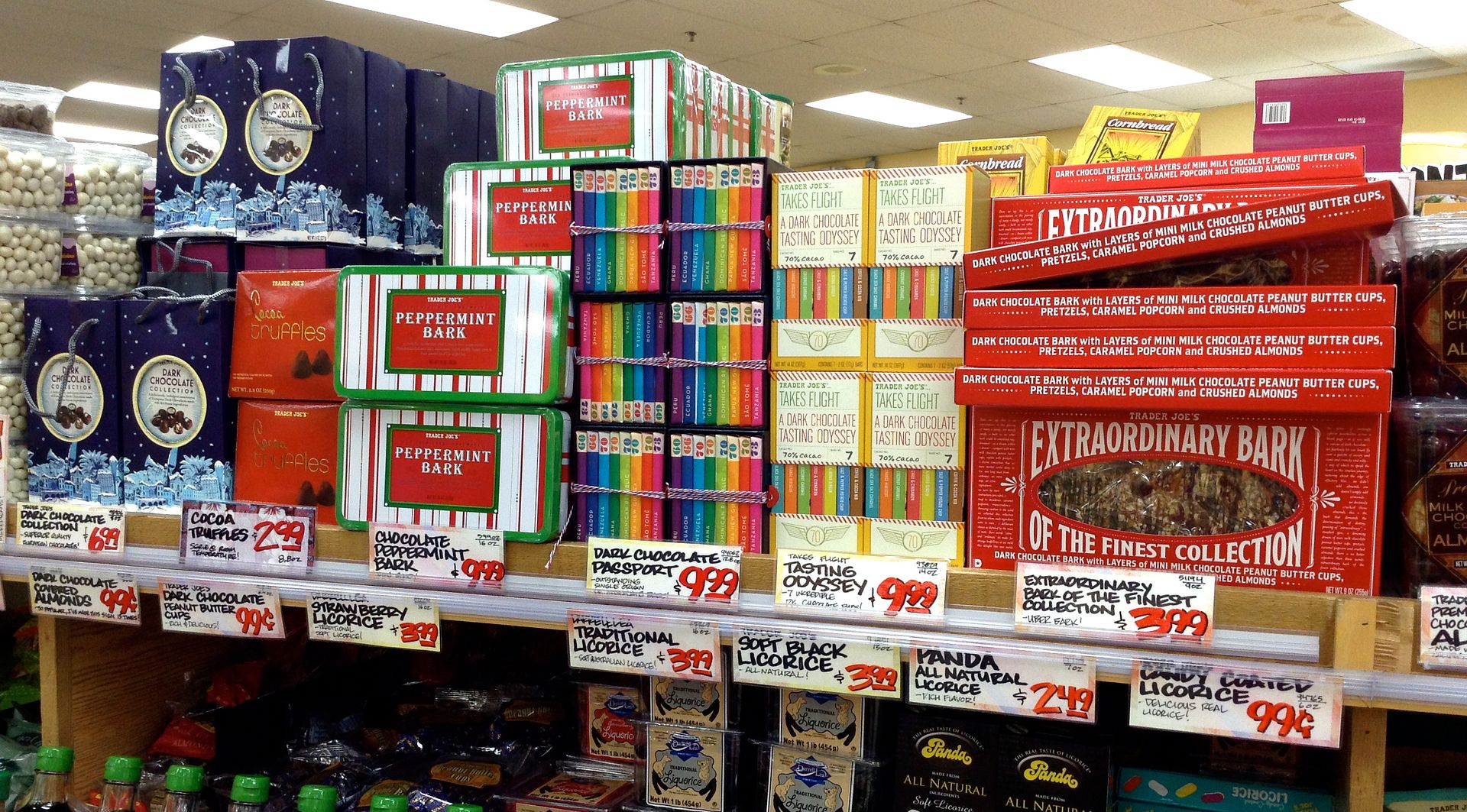 And of course the extras like gift able chocolates and peppermint bark (in a tin).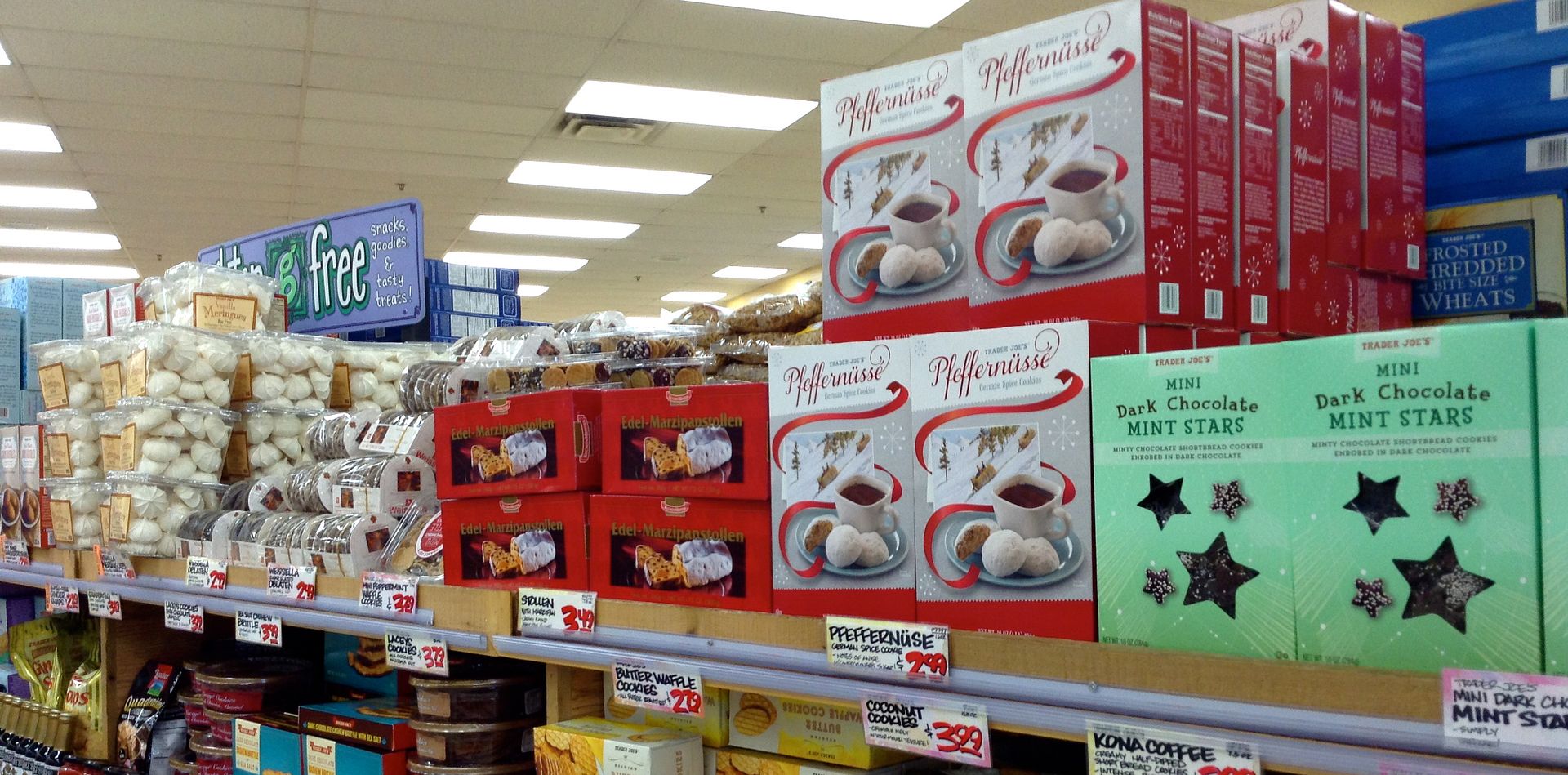 Let's just say it can be hard on the wallet and the waistline this time of year at Trader Joe's!
What are your favorites? Or maybe I shouldn't ask, then I'll just have to try more. ;)