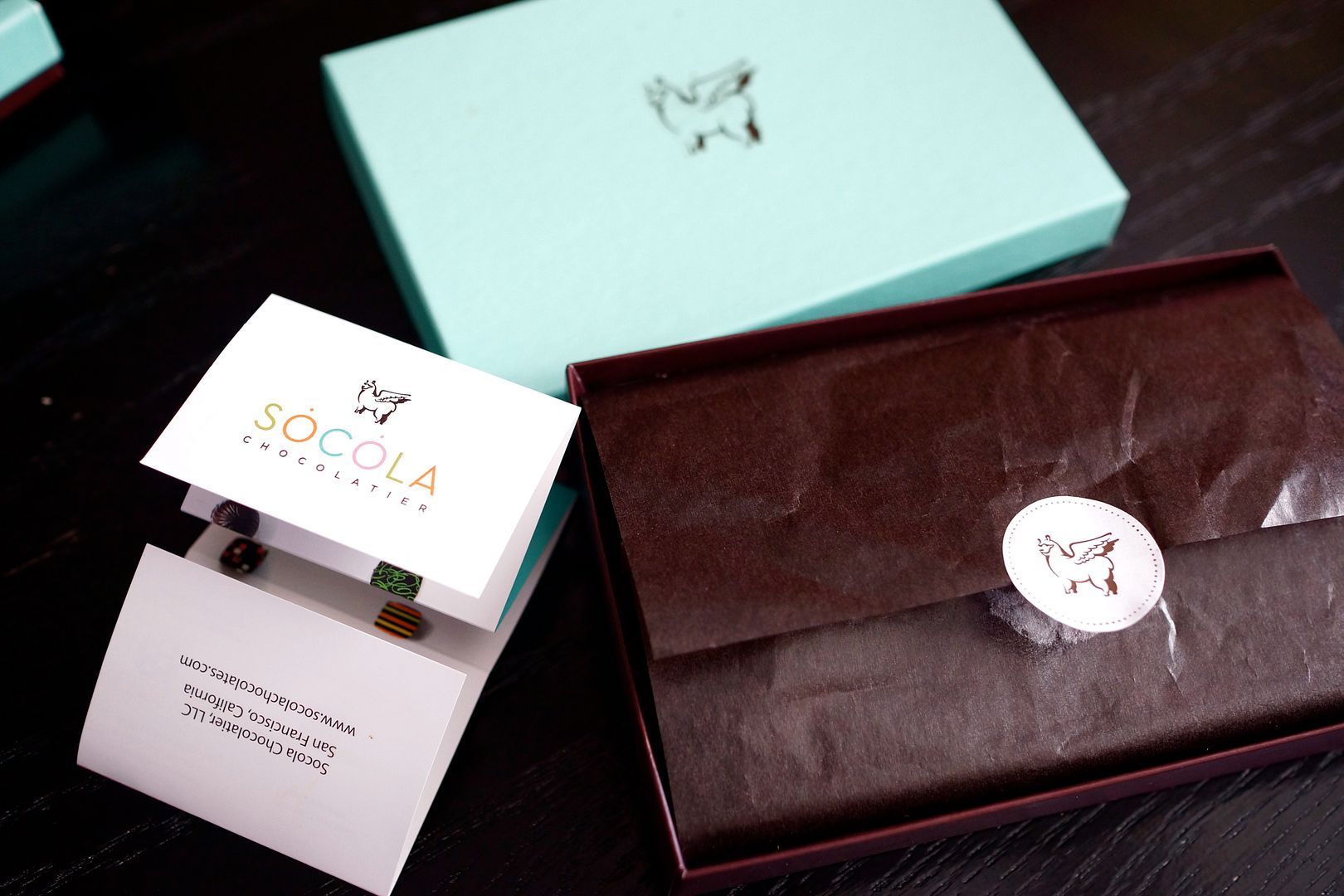 One of my favorite parts about Christmastime is the gifts that magically arrive on our doorstep by elves (aka: UPS, FedEx and USPS). One of the absolute best gifts this year was a mini tower of Socola Chocolatier truffles.
These beautiful chocolates are made in San Francisco without any preservatives and they are "handmade and artisanal". I would describe them as "amazing and delicious". Best chocolates I've ever had.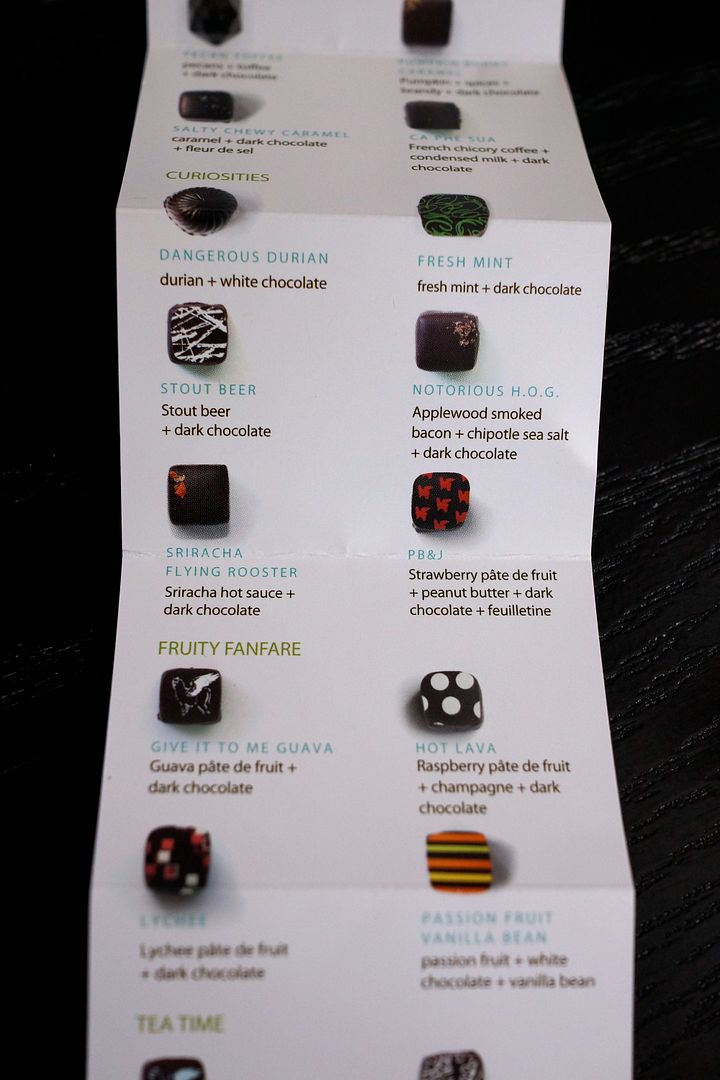 These are more than just a box of chocolates, these are little bites of creative genius! I'm talking flavors like: Jasmine tea, stout beer, pumpkin burnt caramel, pb&j, and passion fruit vanilla bean.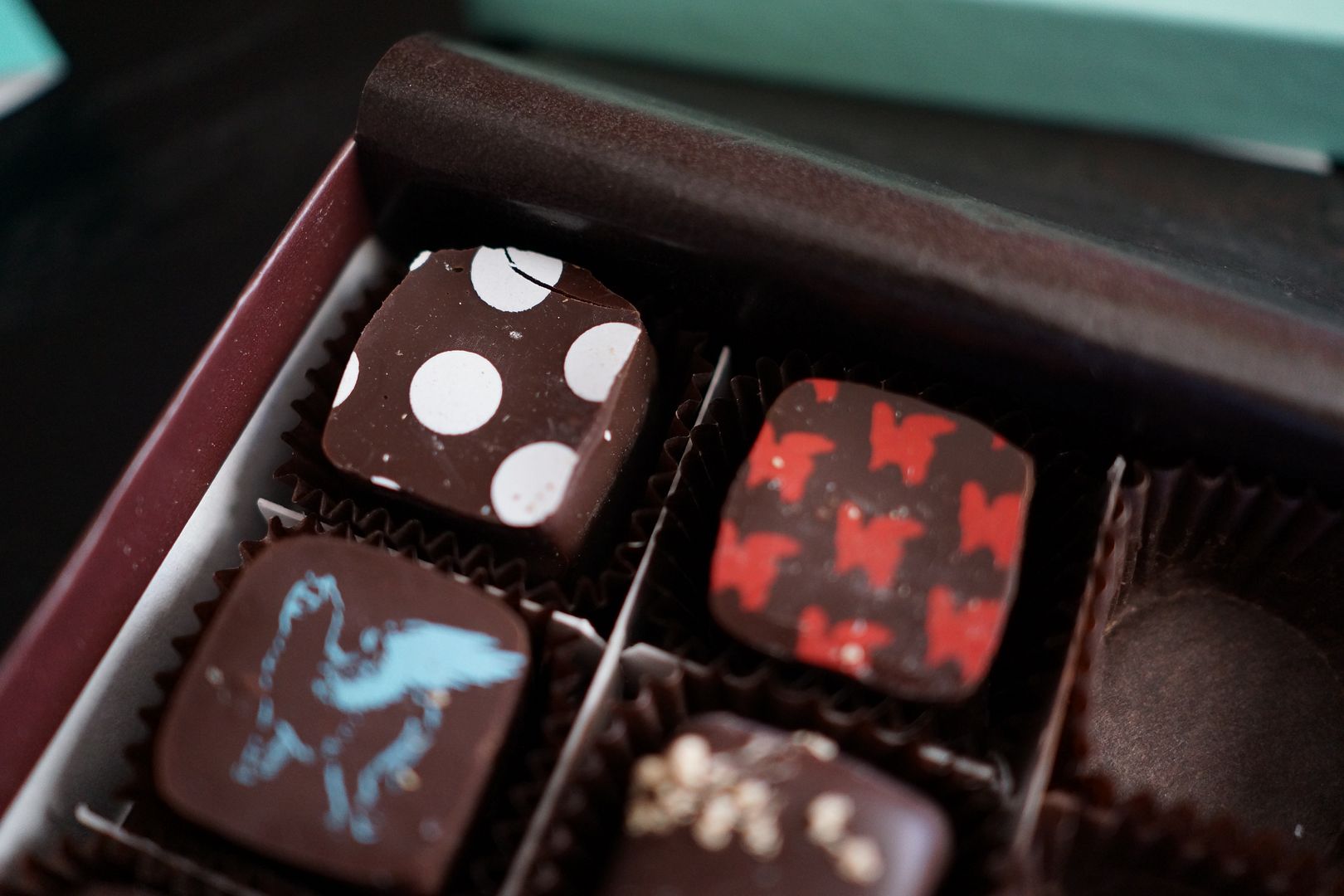 There was one flavor that was a little too much for me the Sriracha Flying Rooster. Let's just say the spicy wasn't my cup of tea. However, speaking of tea the Jasmine Tea with tea pearls and dark chocolate was perfection. Yummy!
I plan on requesting these fabulous little pieces of heaven for Valentines, my Birthday or how about to celebrate next Tuesday? They'd be appreciated for pretty much any occasion!
To get your own Socola Chocolates you can find them in boutiques in San Francisco or even better order online at Socola Chocolates. And if you ever want to send me a gift now you have a great idea. ;)