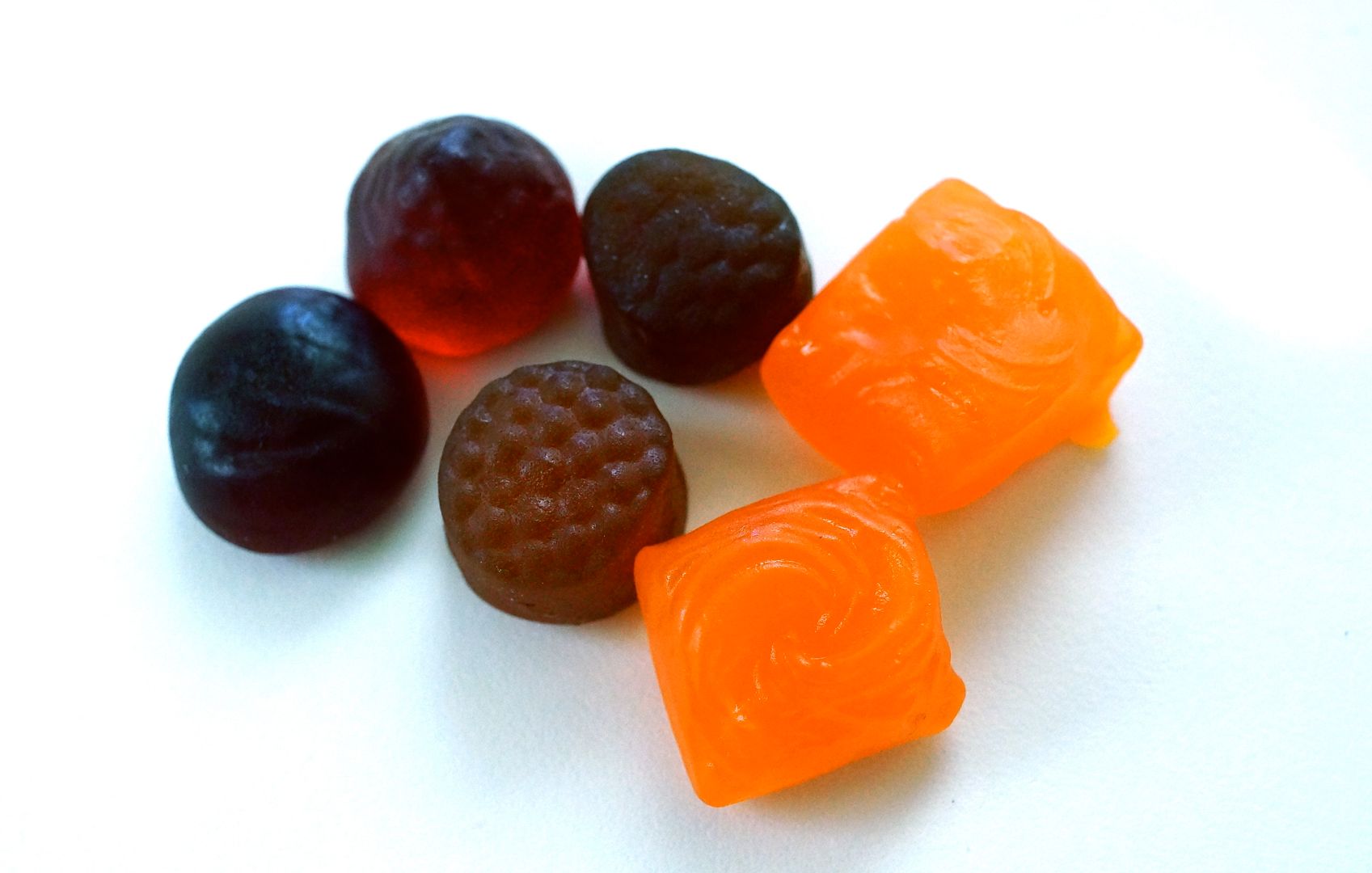 I have a confession to make, I eat gummy vitamins. Have you tried them? I'm not talking about sneaking your kid's gummy vitamins (which I have done a time or two), I mean the real made-for-adult ones. I was thrilled to see an adult Multi-Vitamin at my store a year or so ago. I'd be choking down regular horse-pill vitamins and was ready for a more palatable alternative. The Target brand was both inexpensive and tasty, score!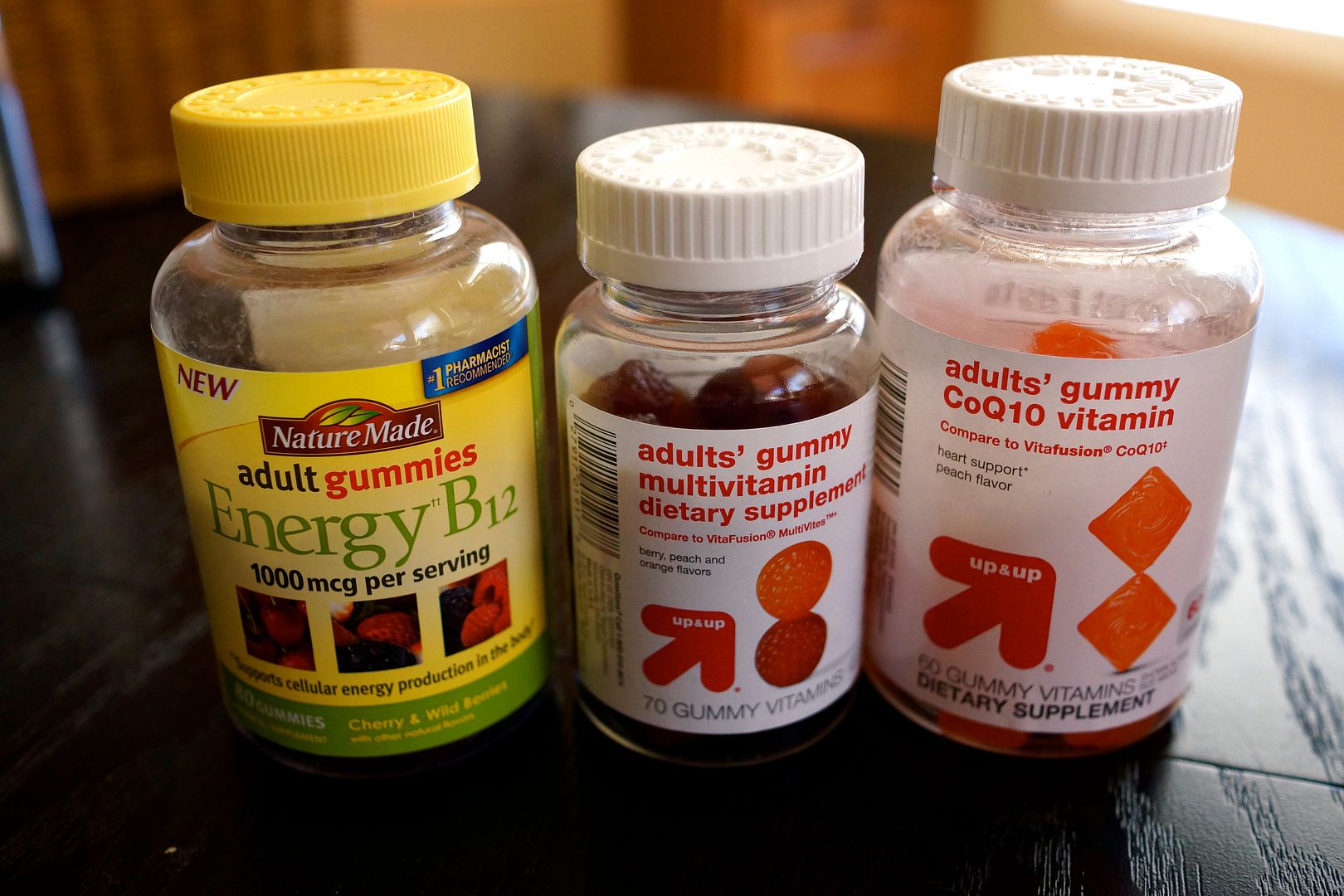 Then recently while buying my regular multivitamin for me and the kids (they use the children's version) I noticed quite a few other Gummy vitamin options on the shelf. They had C, D, B12, CoQ10 and calcium to name a few. I decided to give the CoQ10 (trying to protect my heart and brain) and B12 (trying to keep my moods even and energy up). Oh my I was not disappointed. These vitamins tasted even better than the multi one! I actually look forward to taking my vitamins now.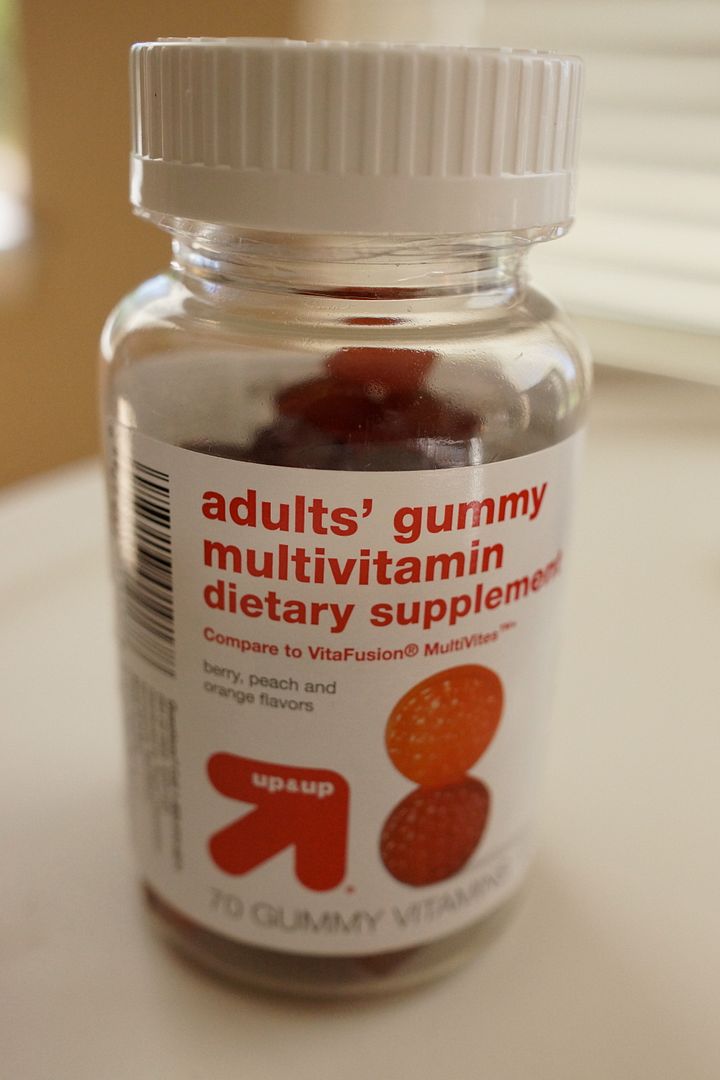 My favorite in flavor order is B12, CoQ10 and then multi. The B12 taste just like candy, I have to keep myself from eating more than the recommended daily dose (2 gummies). I bought vitamins that did not include artificial dyes or preservatives. They have ingredients like sugar, gelatin, citric acid, coconut oil and beeswax.
I will admit that they are not as good as getting the nutrients from real foods, and perhaps they aren't even as good as the regular pill types but I don't care. They taste yummy and it's better than no vitamins at all!
So give them a try and let me know what you think. If you have a favorite gummy vitamin or supplement pass it along. :)