I'm not a big sports person but I do know from my Facebook feed as well as the billboards around here that the Superbowl is coming to my area soon. I grew up in WA State so naturally if I have to choose a team to cheer for it will be them.
I've noticed that Etsy has thousands of Seahawk themed items for you fans. I decided to do
a little pre-shopping for you to narrow down the oh-so-many (16,000+) choices. You're welcome.
First up some items to absolutely, positively, definitely avoid. I mean it.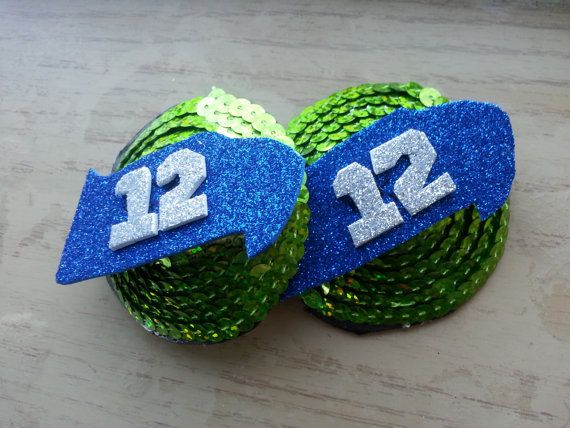 Seahawks 12th Man Pasties. Let's just say I don't think this is what the Seahawks had in mind when they invented the 12th Man. I know you love your team Seattle but please please find another way to show it. The same shop also sells "Seahawk Pride Pasties". Sigh.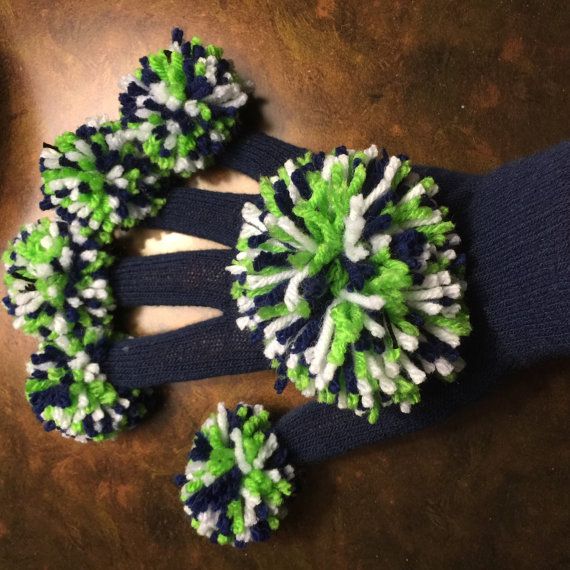 Pom Pom Mittens for $12. Just no. There are better ways to express your jazz hands then with these wacky gloves. Look below for a much cuter option from the same Etsy shop.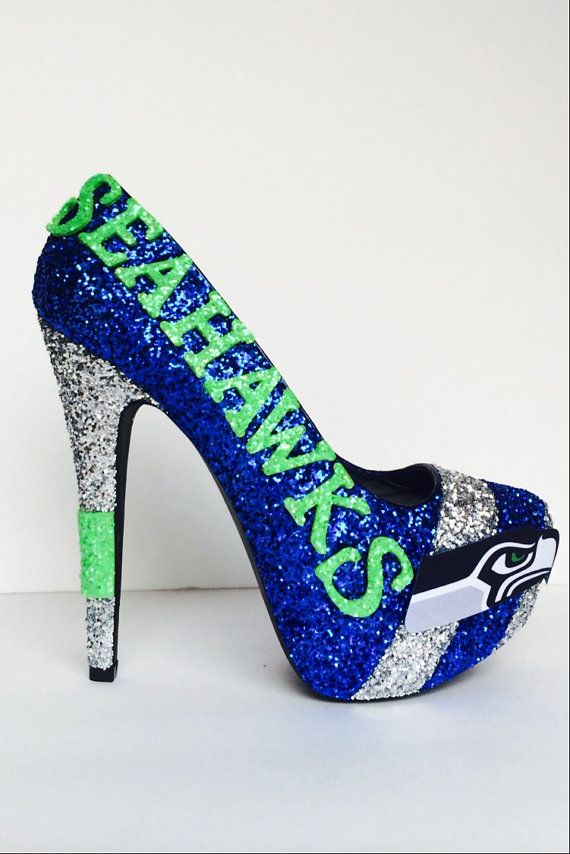 Seahawks Glitter High Heels - These blinged out shoes cost $118. There are more comfortable and classy ways to show your spirit and I can't even imagine walking up and down all those stadium stairs in those shoes!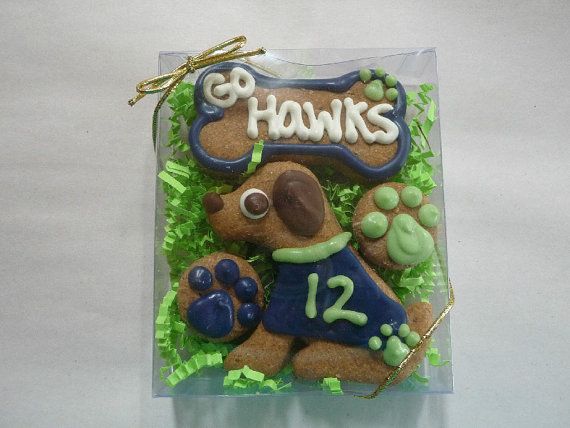 Seahawks Dog Treat - Yes this dog treat is adorable but for $6.95 (plus $5.80 s/h) you should pass. Trust me when I tell you that your dog does not know that it's the Superbowl and he is not rooting for the Seahawks. Save your money for (human) halftime snacks!
Now for some of my favorite Seahawk themed items, perfect for your Superbowl party!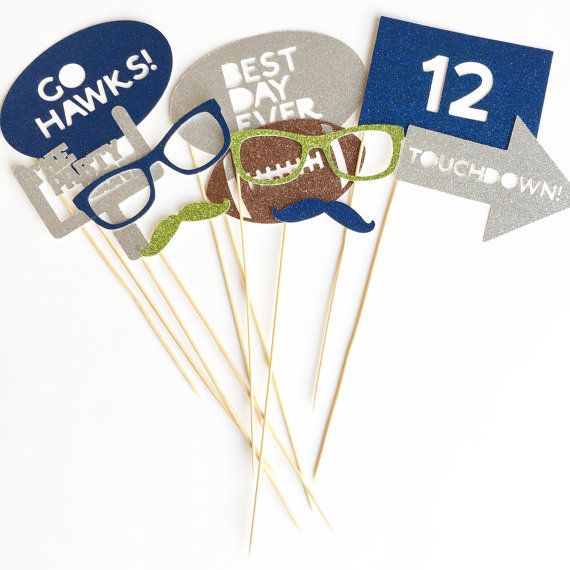 Superbowl Glitter Photo Props - They're a little pricey at $27 (plus shipping) but BlessedBlondies makes the cutest photo props. Wouldn't these be perfect to make a big Superbowl gathering a little more fun?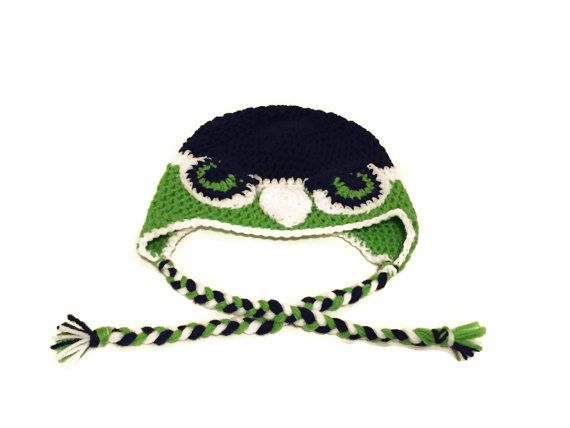 If you're not coming to AZ to watch the Superbowl then you may want to invest in a cute knit Seahawks hat. This hat is handmade by the Etsy shop 12thManGear and is a much better choice (in-my-opinion) then the crazy pom gloves. I do admire that the shop owner makes them all from hand and for only $25 this hat is a cute option for you or your child. There are many other knit hat options similar to this one on Etsy for kids and adults.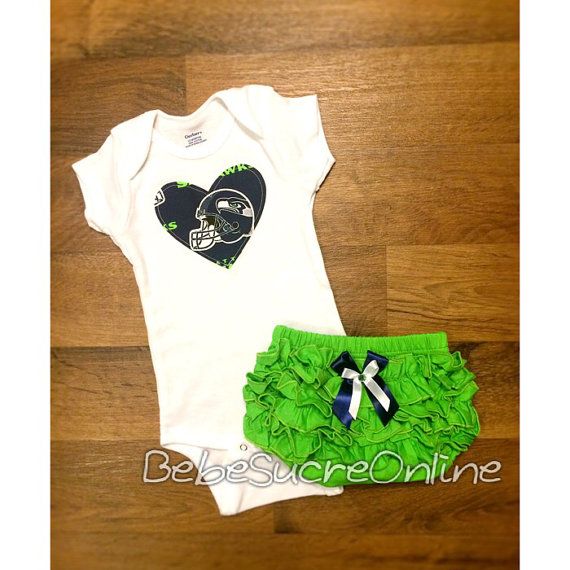 Seahawks Onsie and Ruffled Bottom Outift
If you have a tiny Seahawk fan and are headed to AZ this outfit is perfect. You can also add football leggings or a bow. Love this handmade set from BebeSucre Online and it's only $30!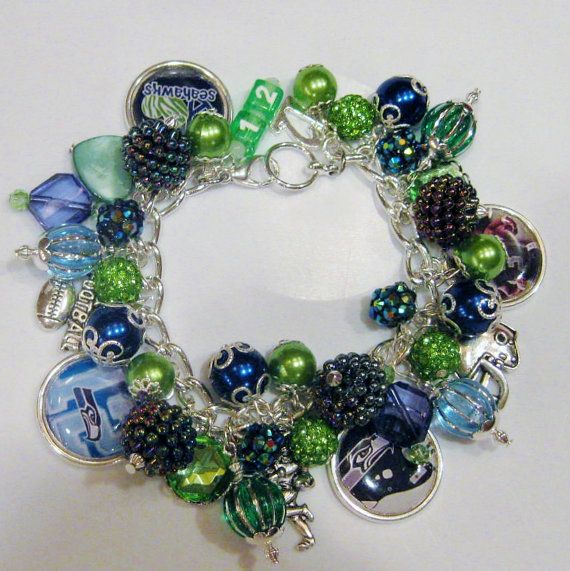 Seattle Seahawks Charm Bracelet
This next item works for the Superbowl as well as the seasons to come. It would be a lovely accessory to show your support whether you're watching the Superbowl in the Stadium or in your living room. Now, I will admit to being a bit biased because my very talented aunt makes these bracelets painstakingly by hand but I think you'll agree! She has a couple different variations and also accepts custom orders so check out her shop
Fanciful Flair Designs
.
So there you go, you're all set to cheer on the Seahawks to victory.
Go Hawks!