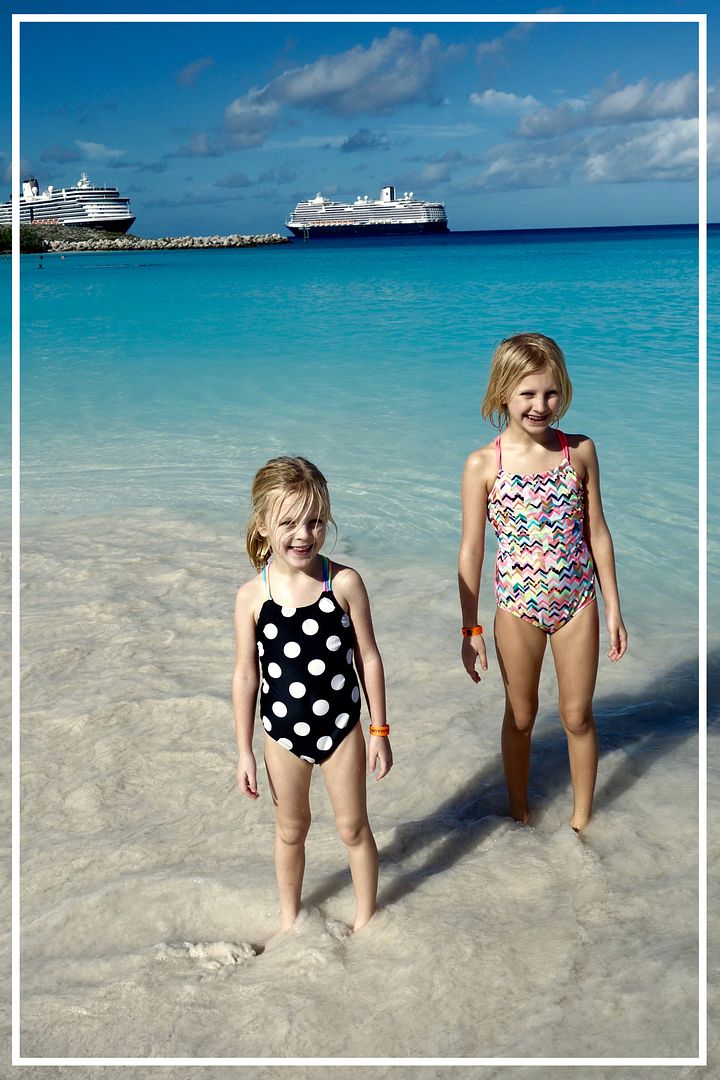 Last month we took our first cruise with the girls. I realized a week before we left that my girls had outgrown most of their swimsuits. I shopped online and found these adorable and affordable suits from my favorite store, Target!



They were both under $20 (one was only $14.99) and they worked out perfectly. I thought I'd share them with you in case you have some warm weather travel plans this winter, or if you just want to plan ahead. Or.....if you live in AZ and are already having your kids suit up in our 80 degree weather (don't hate us but it's coming back by the end of this week).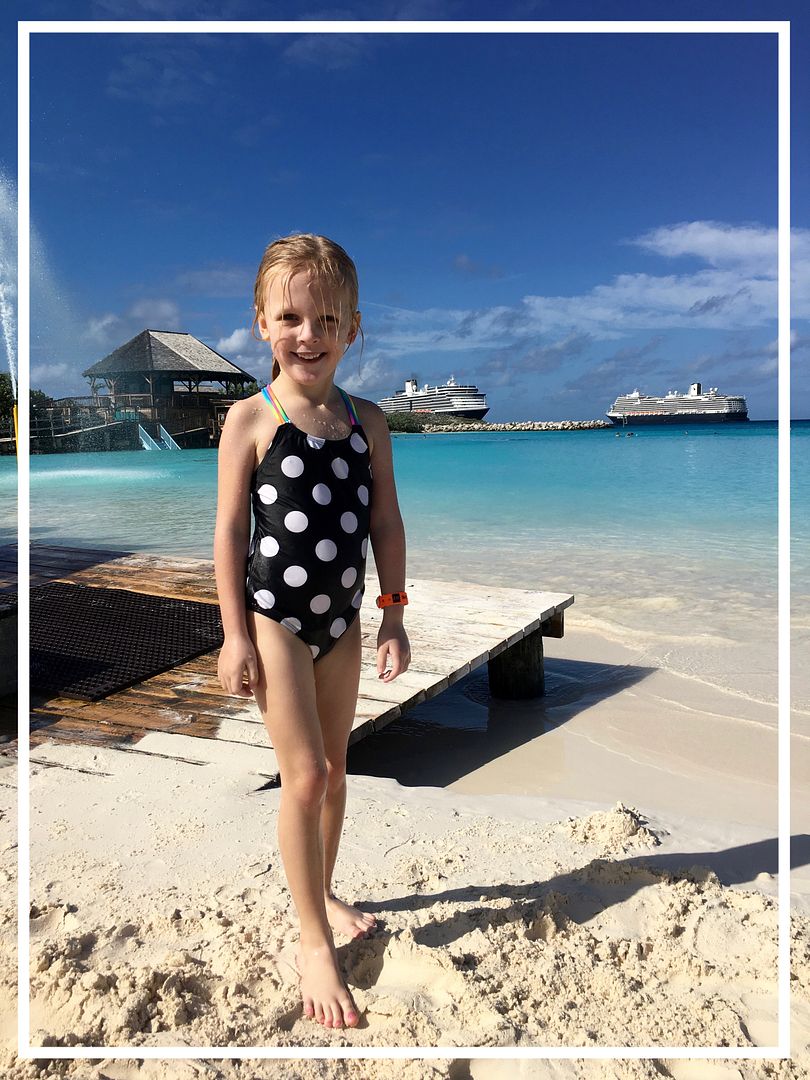 First up is the
Girl's Breaking Waves Polka-dot swimsuit.
with rainbow ties. It is my favorite and got so so many comments when she wore it. It also photographed pretty well.
It ran true to size, my 5 year old wore a size 5. It costs only $14.99.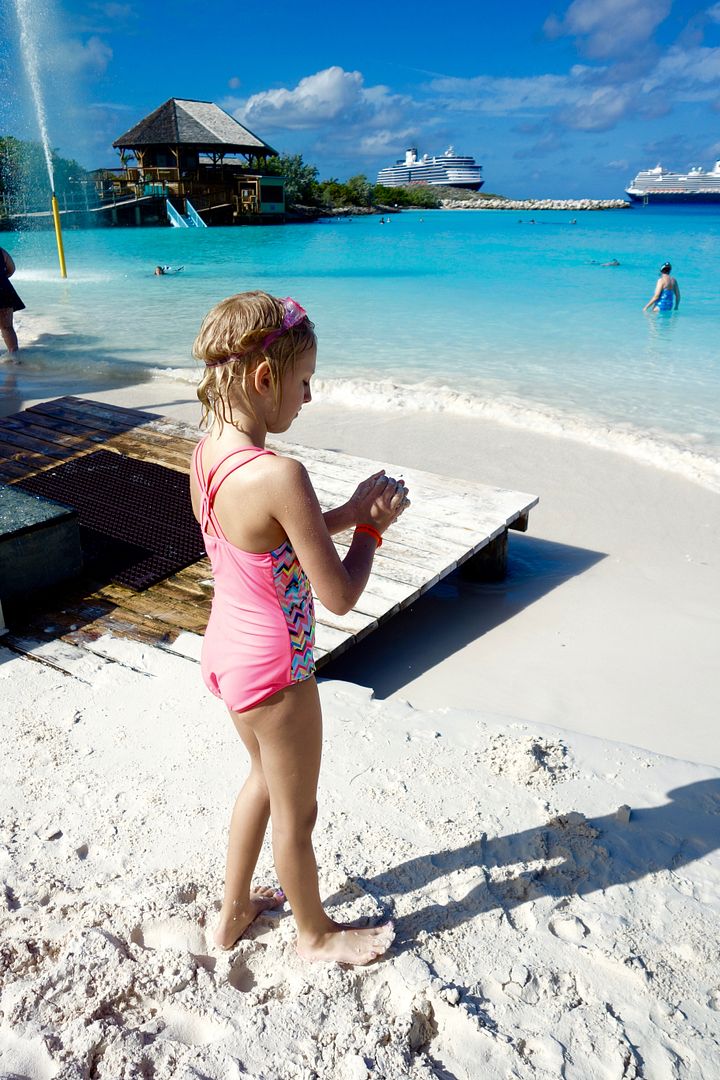 Next up was my big girl's
Chevron one piece with rash guard. The rash guard is white with pink sleeves and a chevron heart. It wasn't particularly hot on our cruise so she didn't wear it as much, but I'm sure we'll get plenty of use out of it this summer!
The front of the suit was rainbow chevron print and the back a bright pink. It made her easy to find on the beach. :)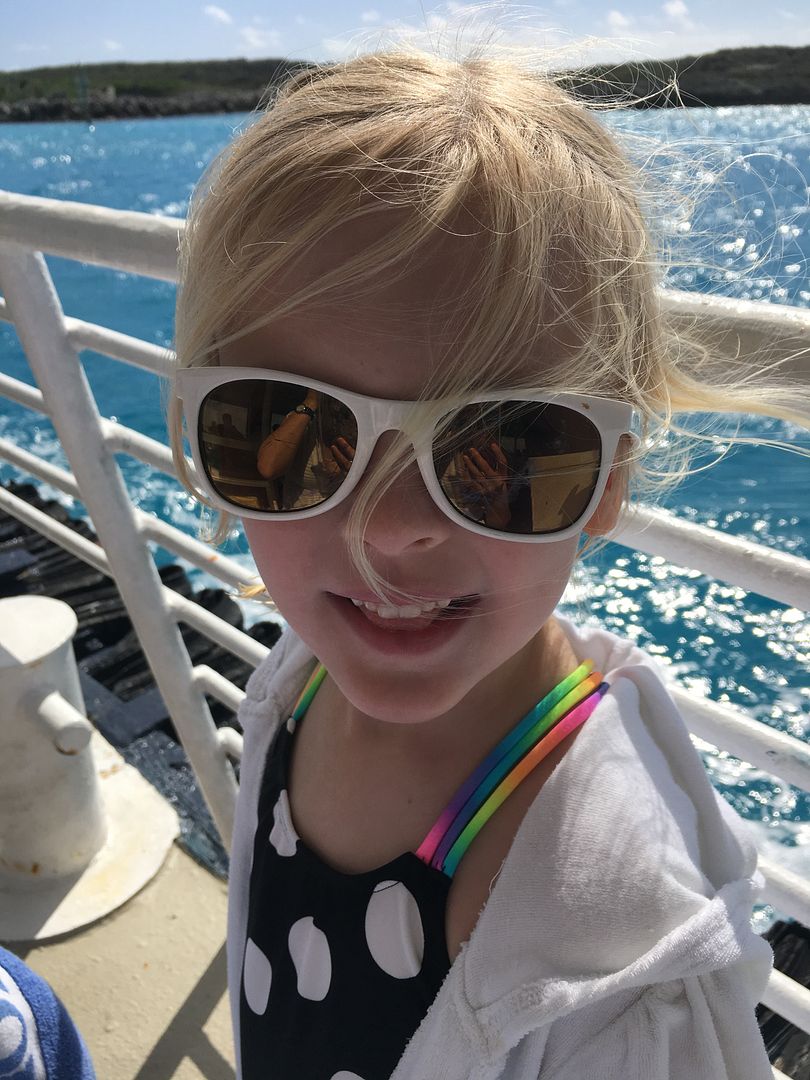 They have so so many cute and affordable suits at Target for kids, check them out before they're gone!