Today we had a lovely afternoon play date with a friend at a local amusement park. It was pretty much our private park as barely anyone else was there the entire time.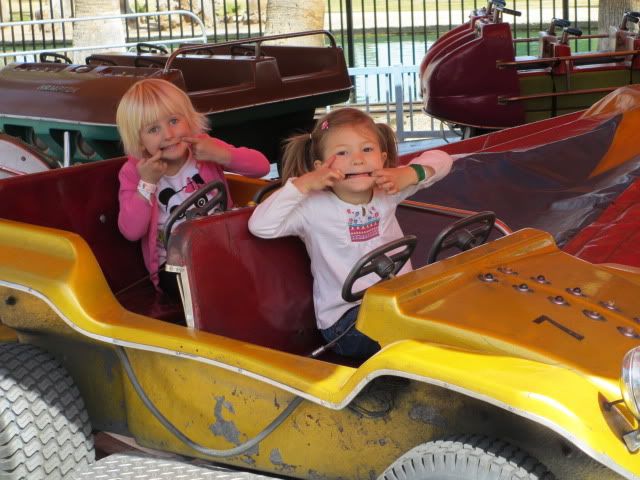 Enchanted Island
is a cute little amusement park in the middle of Encanto Park, which is in the middle of central Phoenix. For only $14 kids can go on all the rides you want/can stand. And if you have an Entertainment book or a friend with one (thanks Kymm) then you only have to pay $7! What a deal.
Our girls had a wonderful time going from ride to ride. Most of the time they were the only ones on it!
No lines!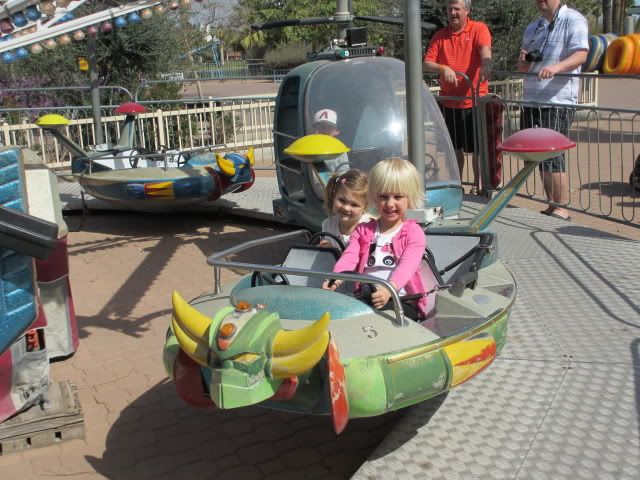 They could pick any flying car they wanted. Usually the girls chose to ride together. They also went on some rides over and over. They'd just tell the attendant that they wanted to go again. How great is that?
They were only limited by height, but just for one ride.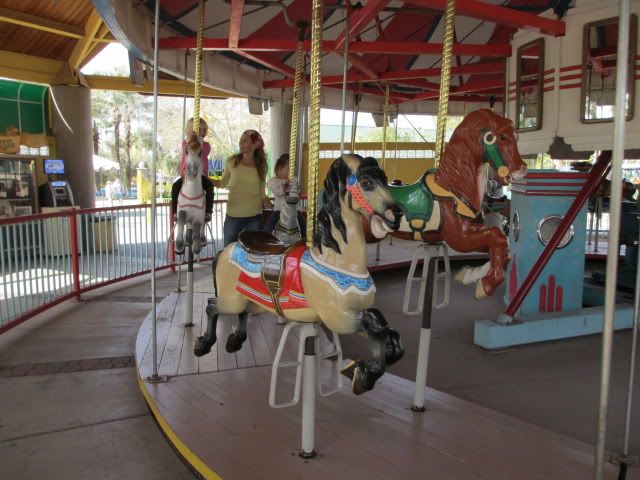 Of course it had a full sized carousel with their choice of any horse to ride.
But wouldn't you know they still wanted to go on the little tiny one (that cost extra of course).
The only ride the baby and I joined them on was the train. It wound around the amusement park and part of the big park too. We saw some birds, kids and a few interesting adults. Including one man wearing nothing but a banana hammock sunbathing by the lake. Strange. Fortunately the girls didn't notice him. Ha!
Of course we had the train all to ourselves. Now this may not be Disneyland, but for $7 and no lines we'll take it on a lovely afternoon.