Last week I introduced our Fisher Price Little People (FPLP) collection by showing our
#2555 Farm Set
and other animals. I then learned that some of the animals weren't actually fisher price pieces, although they fit nicely in the set.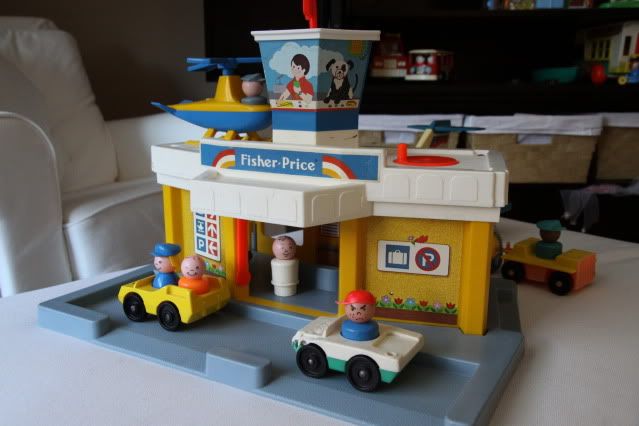 This week in honor of my parents flying in for a visit I'd like to introduce you to our 1980 Play Family Jetport set #933. I think all the pieces are FPLP but please feel free to let me know if I'm wrong. There are three different vintage FPLP airports or jetports and this one is a newer model that is made out of plastic. I love the original airport, but haven't been able to rationalize adding that one when this one works just fine. Perhaps someday we'll trade up. :)
The jetport came with the airplane, service train (but not all of my service train pieces are from the jetport set, a couple are older), car, flight crew, passengers, helicopter and airport furniture. I'm not sure if my people are all from the same set, but they do the job!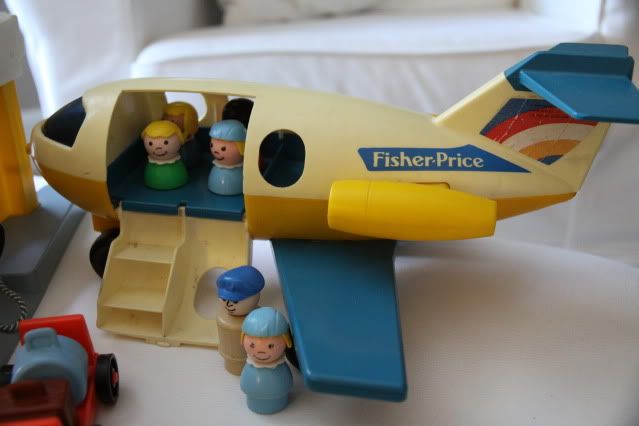 I especially love the flight crew. The little blond flight attendant reminds me of my friend Emily who is a lovely blond flight attendant.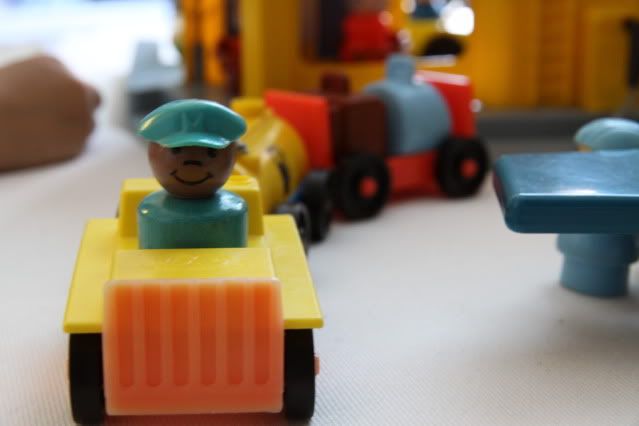 This guy can do triple duty as a taxi driver, mailman or airport crew.
I found the jetport by itself at a thrift store for less than $10. I slowly added the other pieces through craigslist finds, ebay, garage sales and my mother. She keeps a list of what I'm looking for and has found us many pieces over the years.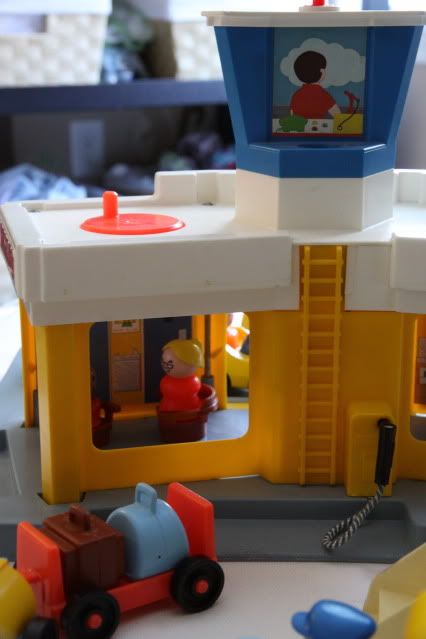 When my daughter first got this set she loved to put gas in the plane. There are two places to get gas in the set, either from the fuel car or from the back of the jetport. I also have a couple of the little brown tables for the jetport, but they are lost in the house somewhere.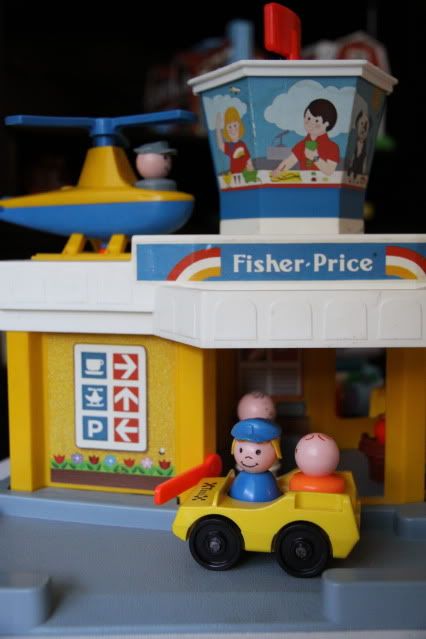 Happy Flying!
See you next week for another set.