I have joined the world of Instant Pot (electronic pressure cooker) cooking! I've been thinking about getting one for over a year but finally pulled the trigger after Thanksgiving when the prices were so low. I decided it could replace my beloved and well used rice-cooker and also work for crock-pot type recipes in a fraction of the time.
It took me about 2.5 weeks to take it out of the box after it arrived, as I found the prospect of learning a new electronic device intimidating. ;) However, it really wasn't a big deal once I gave it a try and this easy-peasy chicken soup recipe is proof! It was the first recipe that I made and turned out great.
I made my own recipe using many of the ingredients from my crock-pot chicken soup recipe, but with Instant Pot soup directions.
For the original crock pot/slow cooker recipe go here.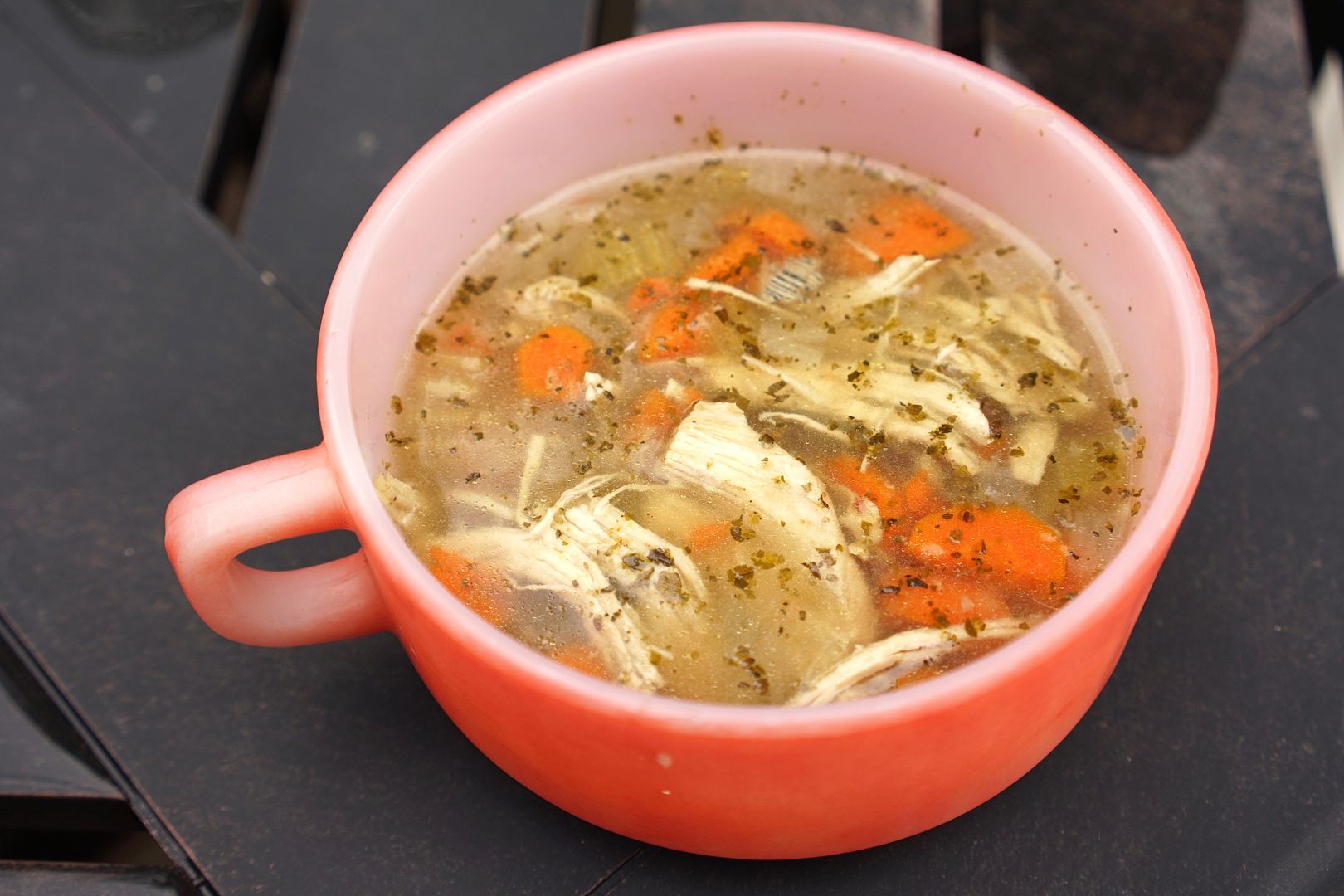 Instant Pot Chicken Soup
Ingredients
1 lb chicken breasts (mostly thawed)
3 carrots chopped
2 celery stalks, chopped
1 Tbsp Italian Seasoning
1 bay leaf
3-4 cloves of garlic, crushed
1 medium onion, chopped
1/2 Tbsp sea salt
1/2 tsp black pepper
4 cups chicken stock
2 cups water
*cooked noodles or rice
Instructions
1. In the liner pot add the vegetables, then chicken, then herbs.
2. Add 4 cups chicken stock and 2 cups of water.
3. Close the lid tightly and make sure the vent is closed.
4. Press "SOUP"
5. When the timer goes off let the pressure release manually for about 10 minutes, then do a quick release.
6. Add salt and pepper to taste.
Enjoy!
*Serves about 4-6
Feel free to add cooked pasta or rice.
For my favorite Crock Pot Chicken Soup recipe go here.
To get your own Instant Pot check out this one on Target, or this one on Amazon.