I am very happy that there is finally a sustained chill in the air. I'm talking highs in the 50's lows in the 40's...almost 30's. Woot woot.
Cold temperatures take forever to arrive here in Phoenix and only stay for a little while so we enjoy them while we can. Today my girls wore coats to school for the first time this season. They also added hats and scarves, which may have been overkill but hey, we're thin blooded!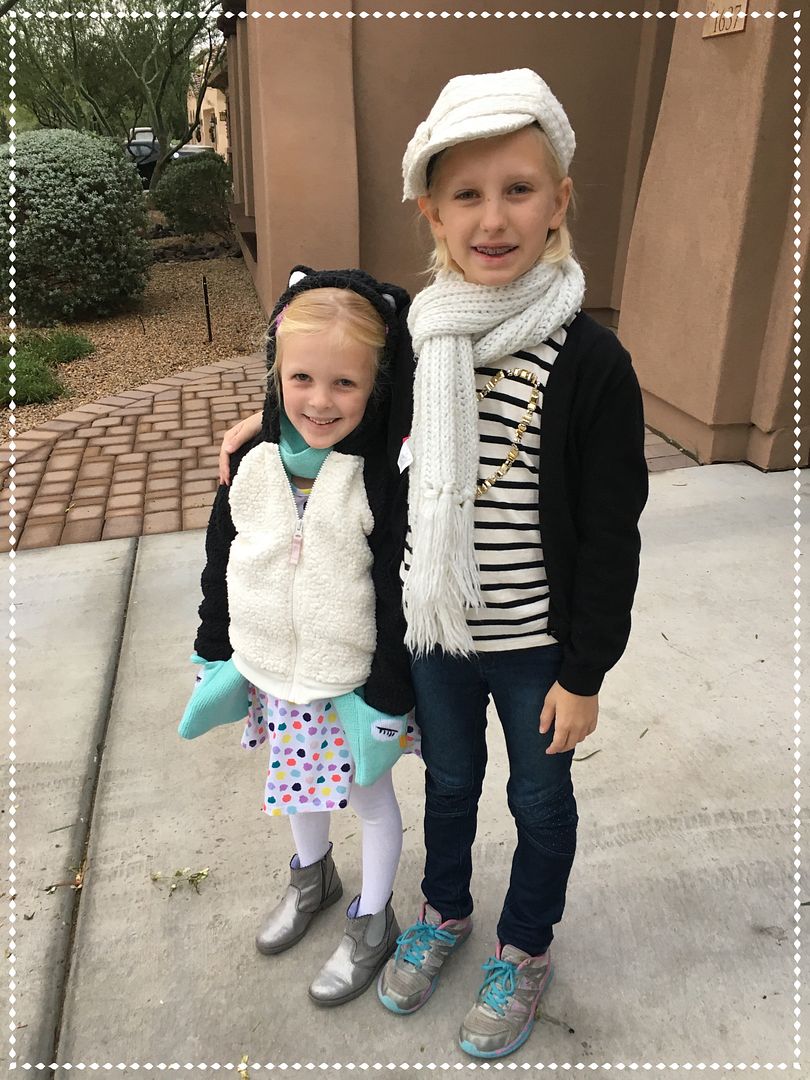 My youngest was sporting her new Cat & Jack super soft bear zip sweatshirt, favorite polka dot dress and new silver zip booties. She LOVES her new Dollar Spot scarf with built in hand warmers. So so cute! Basically she's head-to-toe Target today. What can I say, it's my favorite place to buy her clothes right now. :)
By the way, the sweatshirt is only $14.99 and Target has FREE shipping and an extra 15% off right now. Target for the win!
Now not to leave out my big girl, she's got some Target on there too. She's wearing her new Cat & Jack dark wash jeggings, also only $14.99 and 15% off!