We just got back from a wonderful family vacation full of beautiful beaches, warm breezes, WAY too much food, friends, pampering and lots of time together. It could have been a rough transition going from the cruise boat to the airport. Especially when my anticipated 6 hrs in the airport (which by the way is already a REALLY long time but sort of unavoidable with the flight options/disembarking procedures) turned into 10 hrs at the airport, plus another 5.5 hrs on the plane!
All together it ended up taking 17 hours for us to get home, which meant it felt like 3:34am to us (1:45 local time) before the kids got to bed. Yikes!
And did I mention that my 5 year old started throwing up 10 minutes from home? Oh yes, that was a unexpected challenge. :)
But, despite all the delays I am thankful. I am thankful that we were safe in that airport, as the delays were due to severe storms and storm watches that occurred in other parts of the country. Storms that took lives.
I am thankful that we made it home, so so many of the travelers around us had to spend the night in the airport as they couldn't make connecting flights.
I am thankful that we found an electrical outlet early on in our airport stay, we kept that thing busy all day and once the terminal was standing room only and more and more stranded travelers streamed in I was especially thankful that we were able to sit together.
I was mindful that the very same airport (Ft Lauderdale) was closed with stranded passengers only 2 weeks before for a horrific reason, and was thankful that that day we were all safe.
My kids kept busy with game players, homework, Netflix, reading and even napping. We were crowded but the terminal had food and even a Starbucks so I was happy too.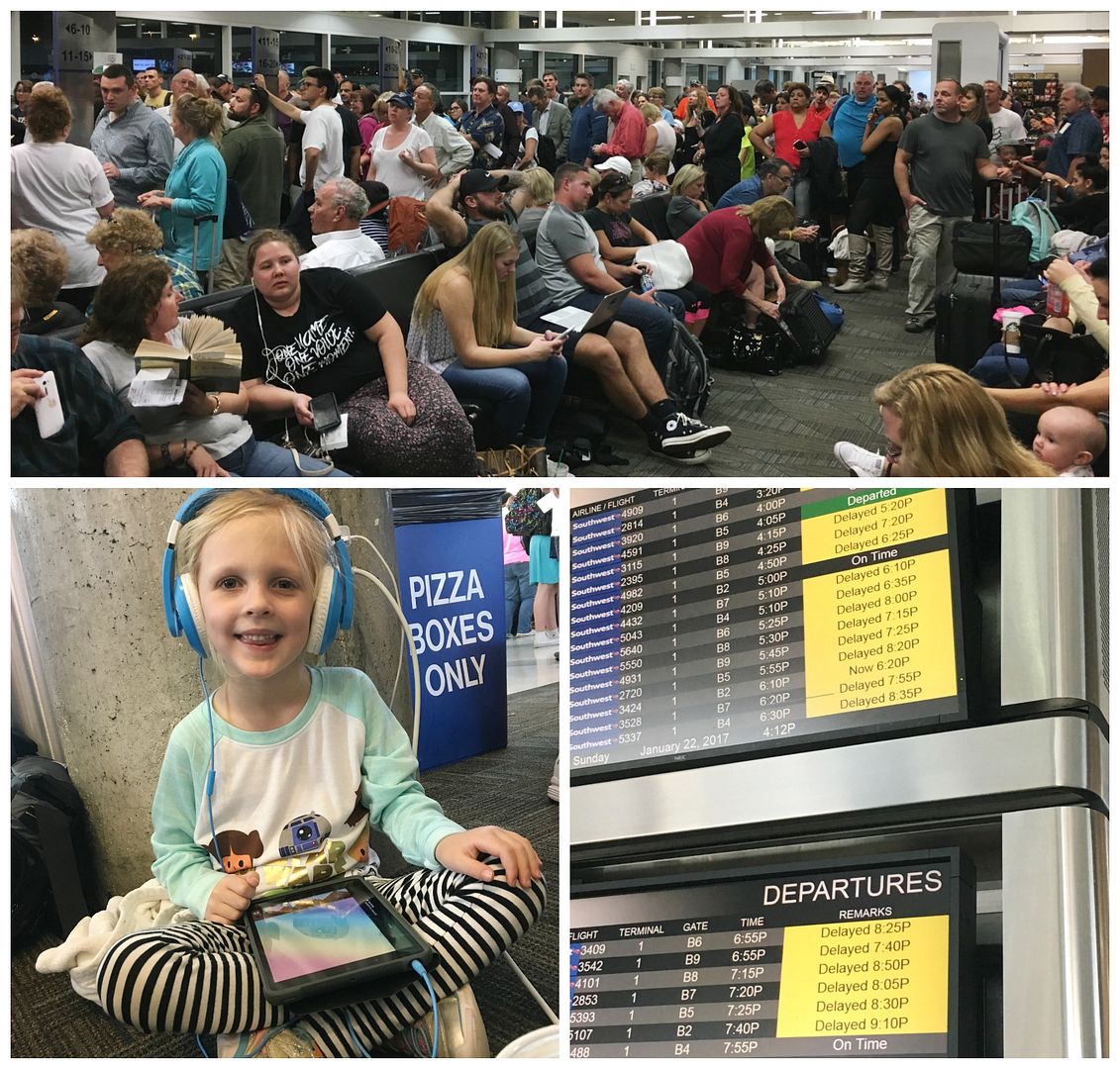 But I am mostly thankful because this morning, only a few miles from home we had a close call. I was driving our van home from the airport on a freeway going the speed limit (65 mph) when a Jeep came out of nowhere going the wrong direction right towards us in the lane next to me.
It all happened so fast and was so disorienting, as you don't see cars coming at you on a freeway very often (or never in my case). I've heard of this happening, unfortunately it is rather common in my area, usually late at night/early in the morning and almost always because of drunk driving.
It was 1:20am and we were distracted by my puking 5 year old in the backseat but I was aware enough to stay in my lane and not collide with him. We called 911 immediately to report it but found out later that he had collided with another vehicle shortly after passing us. He also caused another accident by cars swerving to avoid him.
I read that it wasn't a fatality, and the wrong-way driver had the worst injuries. Partly because there were no passengers and they both swerved at the last second so they collided on the passenger sides of their vehicles. The jeep looked totalled in photos.
I'm tired, feel like I'm still on a moving boat and have piles of laundry (plus a sick kid home) but am thankful. So thankful. Thankful for a wonderful family vacation and getting back home safely!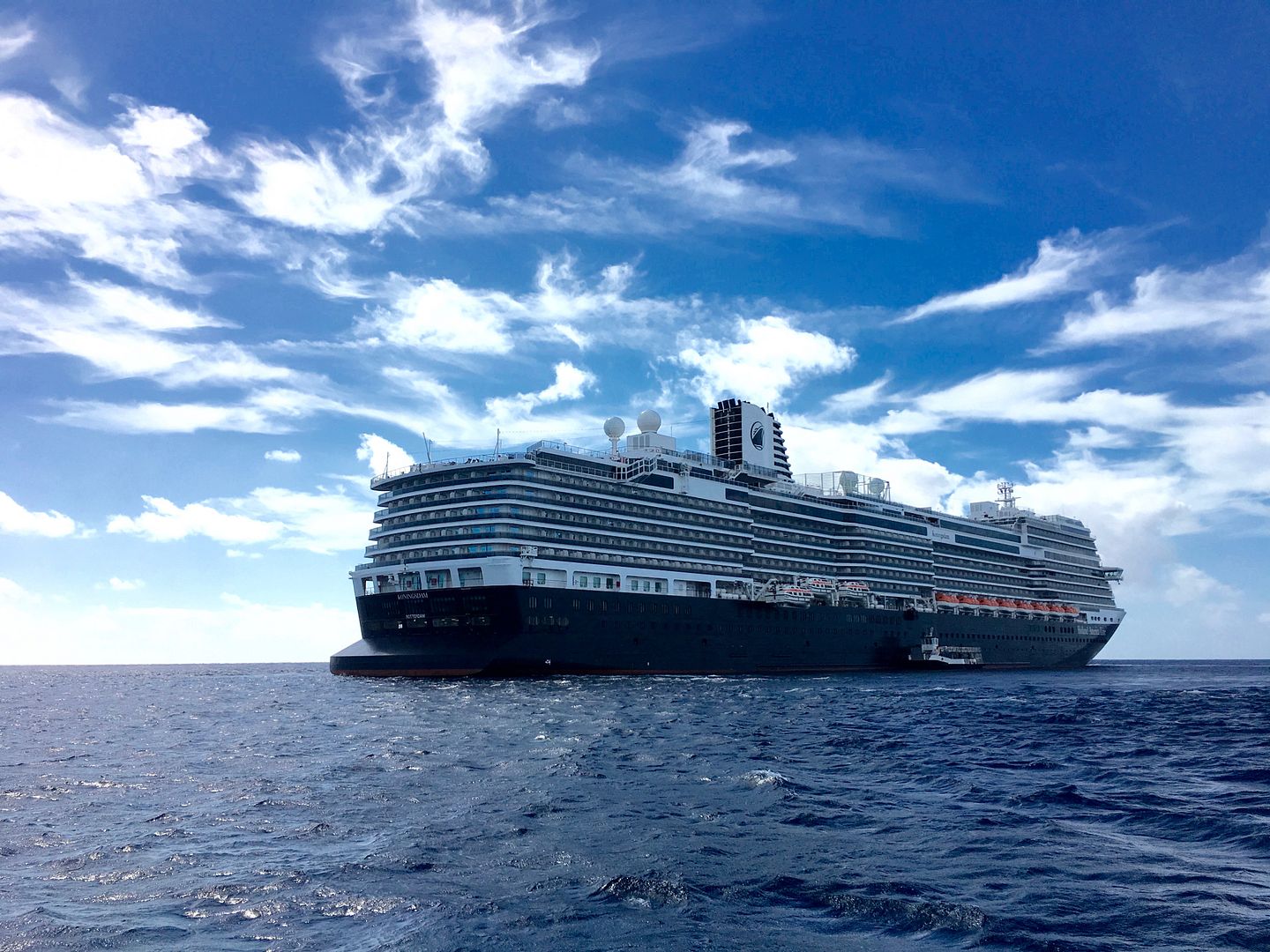 I'll be back with photos and a review of our trip on the Holland America Koningsdam boat soon. Well as soon as the room feels like it's not swaying back and forth. 😳