If you have a loved one with dementia picking out gifts at the holidays or birthdays can be especially challenging. I know first hand as my father has been living with dementia (Alzheimers) for over a decade now. In case you are looking for a last-minute Christmas gift I thought I'd share some of the presents we've given him in the last couple years.
Photo Books
Personalized gifts have been the most successful. I started out a few years ago by making a photo book (from Shutterfly) about our immediate family. I included photos of his three children and my mom. I selected photos of us together with him through the years from infants to present. I added a little bit about his grandchildren, but not much as there are so many (8) and they keep changing. :)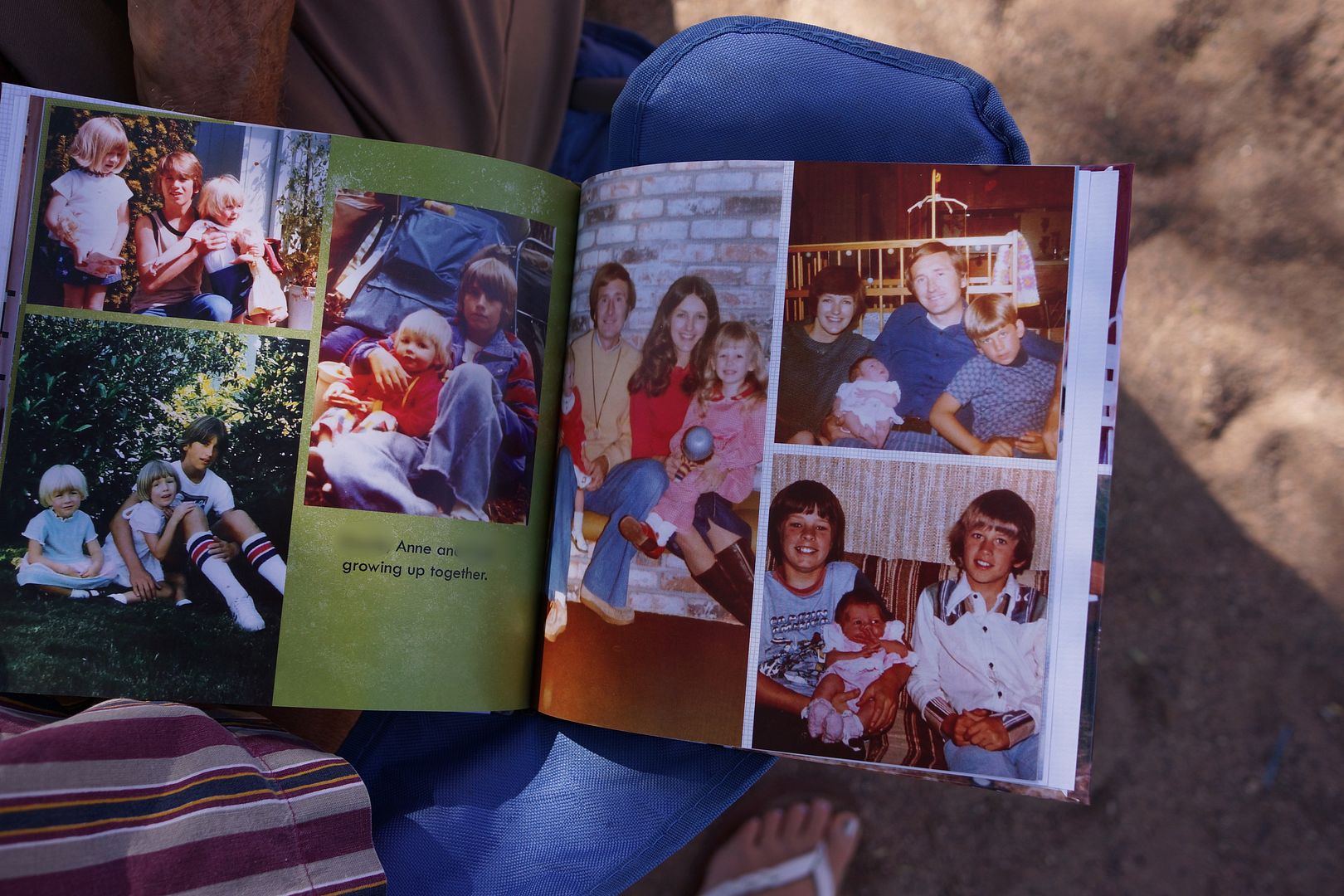 Dad's book about his family.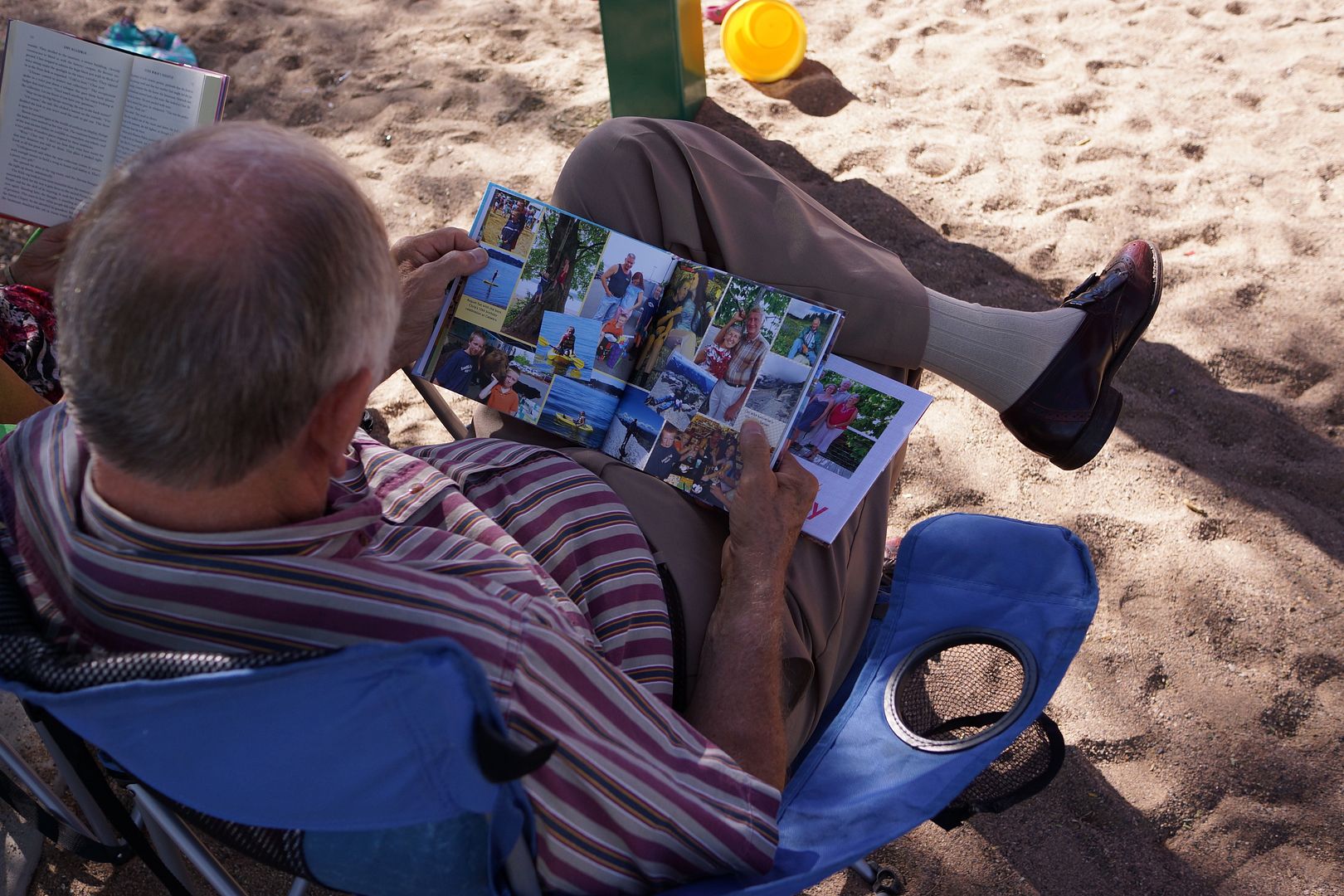 Dad reading one of mom's year-in-review books.
Mom would bring it on their trips out to visit me and he'd look at it over and over, for hours sometimes.
Tips
1. Write simply, short sentences with large font.
2. Quality over quantity, don't put too many photos on one page.
3. Include names, put them on every page if possible.
This book and other Shutterfly year-in-review books that my mom made have been very well used the last few years. My mom now brings a book or two with her every time she visits Dad and they go through them together. I can't recommend a book enough! You can do children, marriage, favorite pets, etc.
Photo Pillow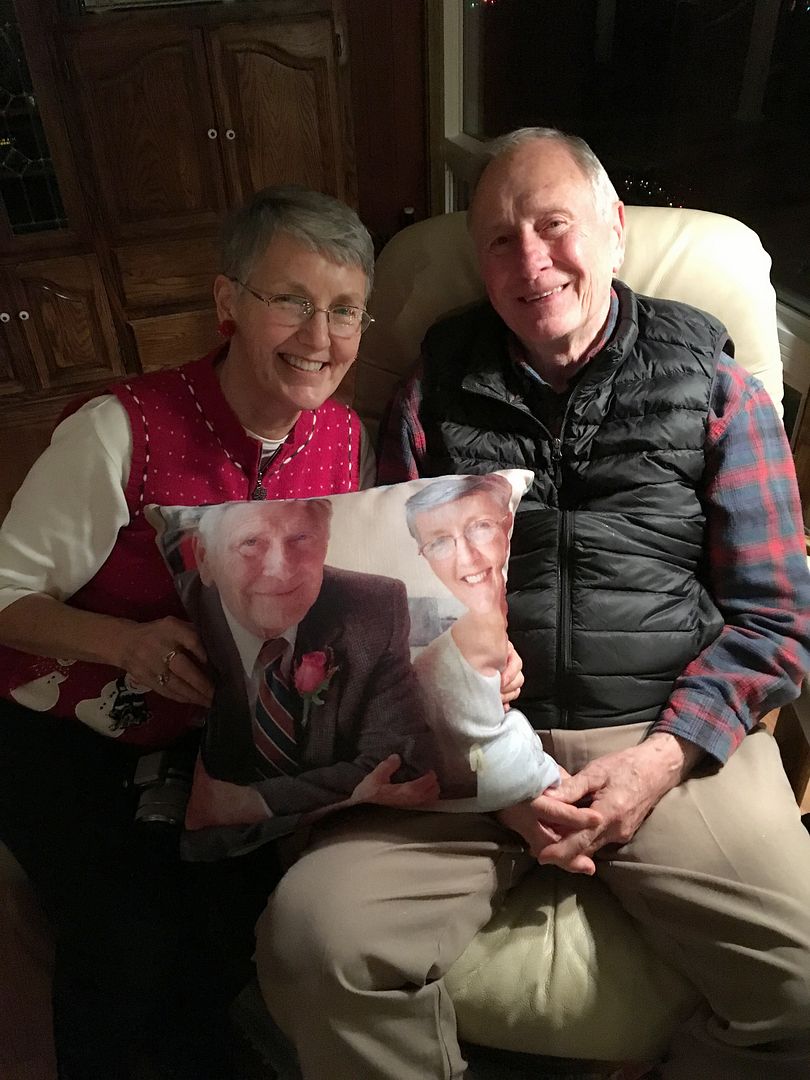 Last Christmas I made my dad a personalized throw pillow (also from Shutterfly). We knew that it would be his last Christmas at home, so I thought it would be a good transition object when he moved to the memory-care facility. I put a photo of mom and dad on the front and on the back smaller photos of him with us kids and mom.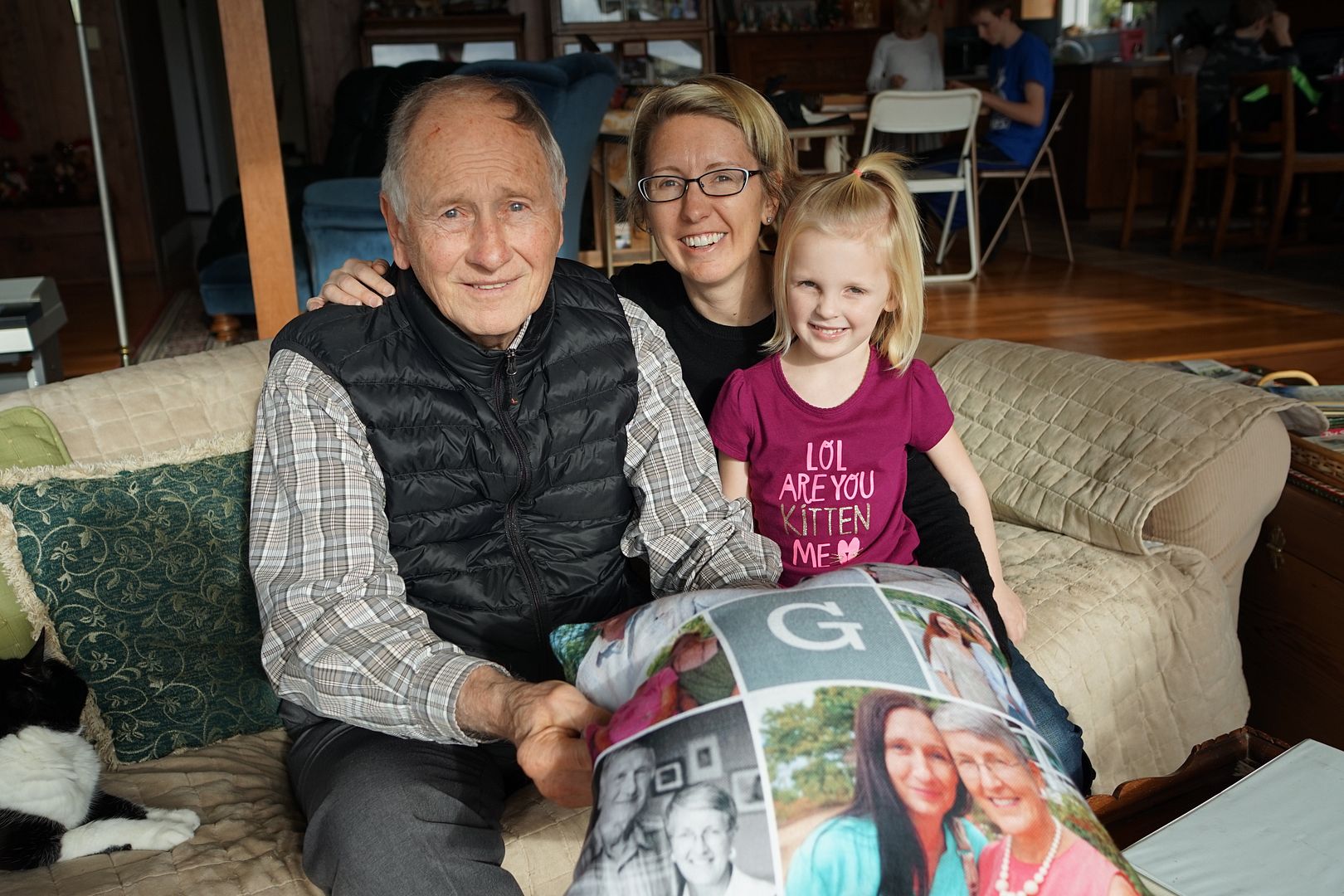 It was a huge hit. Dad looked at it over and over after opening the present and kept remarking at his photo on the front. He was amazed that it was them! A couple months later when he moved the pillow went with him, and the staff use it as a transitional object to get him into bed or his room. Saying "lets go see your wife".
It has amazingly remained in his room and hasn't needed to be laundered as it stays on top of the bed during the day but they place it up when he's sleeping. It is washable however. The quality was pretty fabulous too!
Posters
Once dad moved to the memory home I had a big enlargement made for his wall, a photo of my mom. That way he can see her smiling face all the time. This Christmas I'm gifting another enlargement, this time of his girls (mom, me and my sister).
Tips:
1. Posters of favorite pets, vehicles or vacation spots would be great ideas too.
Other ideas:
Simple Photo puzzles.
Personalized photo mugs.
So there you go, a few ideas to help bring their past into the present.
Merry Christmas and I hope you are able to make treasured memories with your loved one, remember to take lots of photos!