Any other Scandinavians out there? I'm a proud Norwegian-American, my grandparents on both sides (except one Englishman) were Norwegian. Hey, that blond hair comes from somewhere am I right? ;)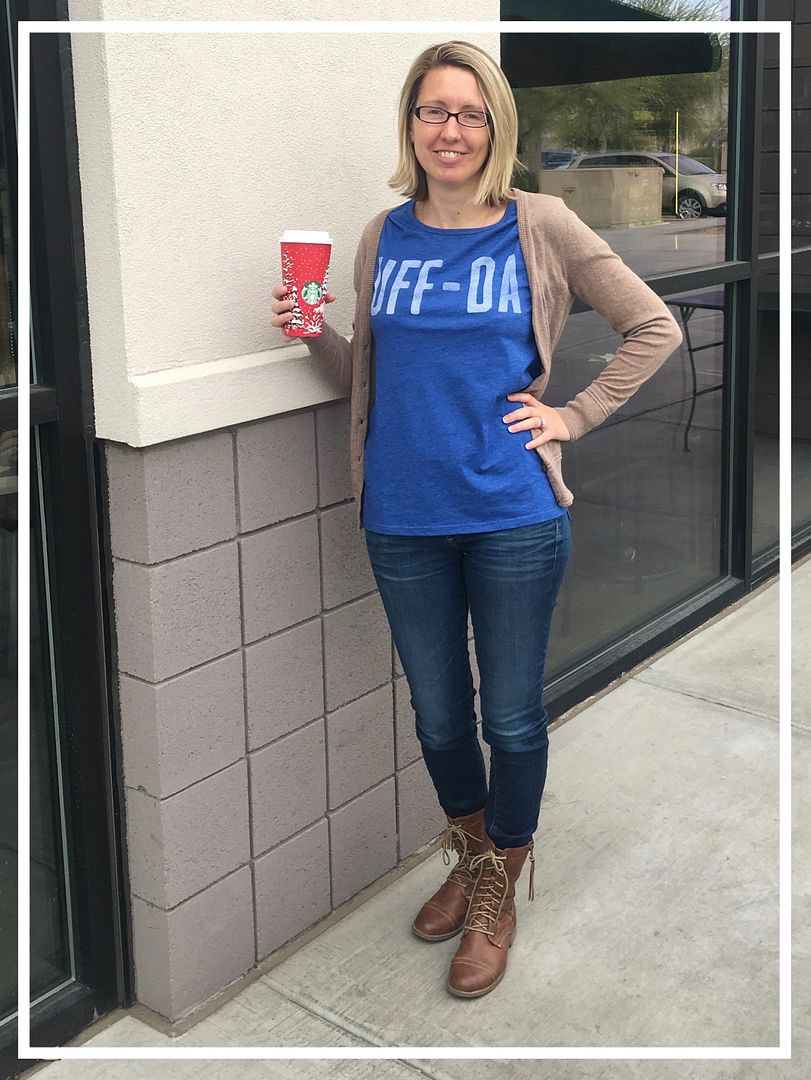 Anyway, when I saw this UFF-DA t-shirt on Target I had to have it! It's part of their Todd Snyder Minnesota Local Pride collection. There is a women's and a men's version. They're only $14.99 and right now they ship free.
I'm planning on wearing it next week when I'm visiting my mom. She's got one too so we can be matchy-matchy while making Krumkake, Lefse or Lutefisk. So excited!
If you're Norwegian too go get one!
Details: I'm wearing a size Small, I'd say it's pretty true to size since it's a little big on me and I usually get XS. It's 100% cotton, short sleeved and $14.99.
To see more of my family's Norwegian pride check out my mom's Norwegian-inspired/themed Tiny Home Beach Cottage.