My girls and I made an old fashioned pumpkin pie for Thanksgiving this year. We had dinner with my in-laws so only had to bring this pie and some ice-cream. Since I didn't have to make anything else I decided to do both from scratch. The pie recipe turned out amazing, and not bland like the store bought kinds. This is partly because of a spice mix-up. I was using a recipe from simply recipes and when I got 1/2 way through the spice ingredients I realized I was missing a couple. So...I substituted with pumpkin pie spice and it turned out great.
We served ours with fresh whipping cream (my favorite!) but it would also work with ice cream.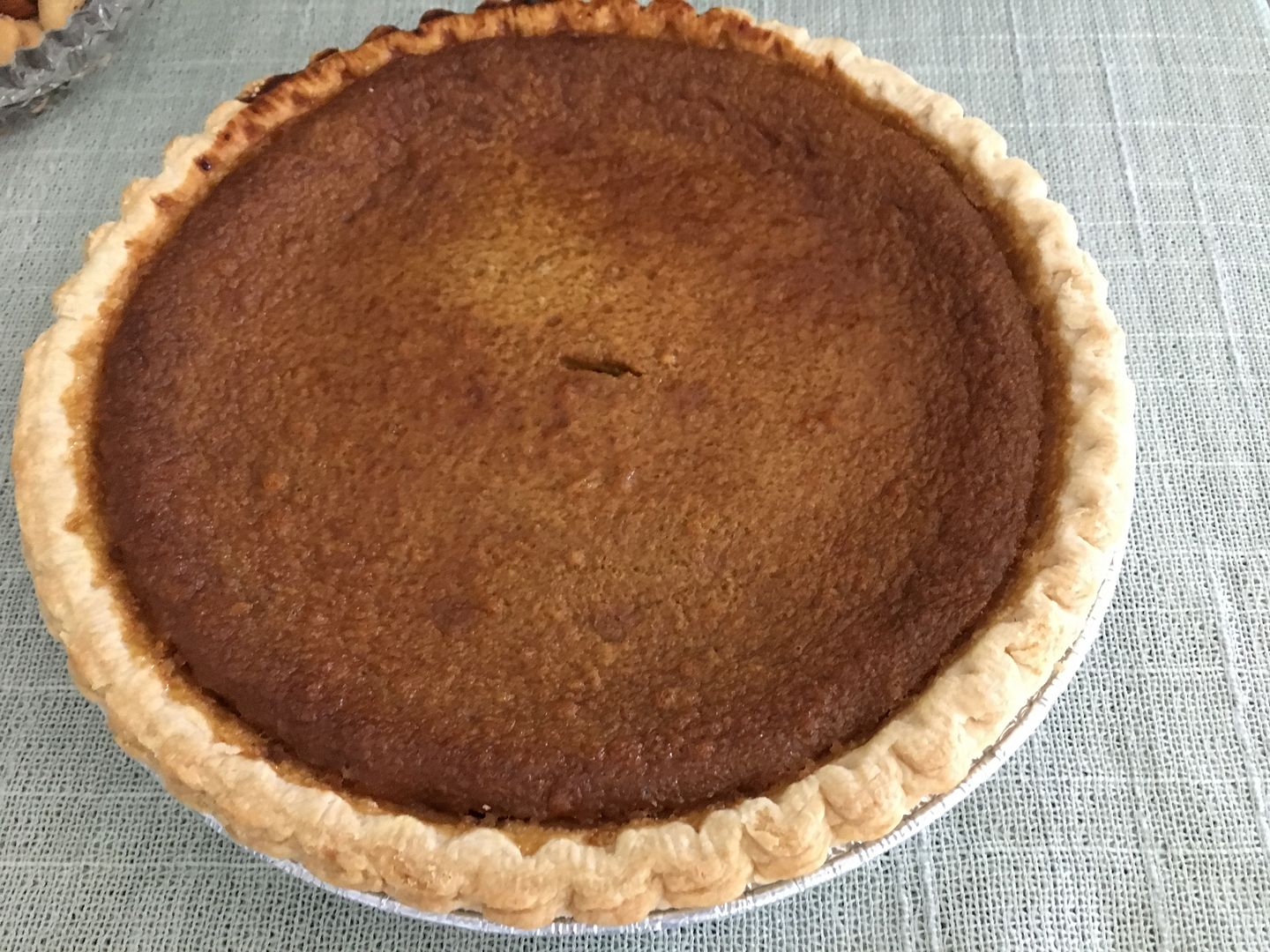 Flavorful Old Fashioned Pumpkin Pie
Ingredients
2 eggs plus the yolk of a third egg
1/2 cup packed brown sugar
1/3 cup white sugar
1/2 teaspoon salt
2 teaspoons of cinnamon
1 teaspoon ground ginger
1/4 teaspoon ground nutmeg
1 teaspoon pumpkin pie spice
2 cups of pumpkin from a sugar pumpkin or from canned/boxed pumpkin (I used an organic box from Target)
1 1/2 cup heavy cream
1 pie crust
Directions
1 Preheat your oven to 425°F.
2 Beat the eggs in a large bowl. Mix in the brown sugar, white sugar, salt, spices—cinnamon, ground ginger, nutmeg and pumpkin pie spice.
3 Mix in the pumpkin. Stir in the cream. Beat together until everything is well mixed.
4 Pour the filling into an uncooked pie shell. Bake at a high temperature of 425°F for 15 minutes. Then after 15 minutes, lower the temperature to 350°F. Bake for 45 to 55 minutes more, or until a knife inserted in the center comes out clean. (Check on your crust halfway through, if it is looking too brown add some foil or a crust protector).
5 Cool the pumpkin pie on a wire rack for 2 hours. Note that the pumpkin pie will come out of the oven all puffed up (from the leavening of the eggs), and will deflate as it cools.
Serve with whipped cream.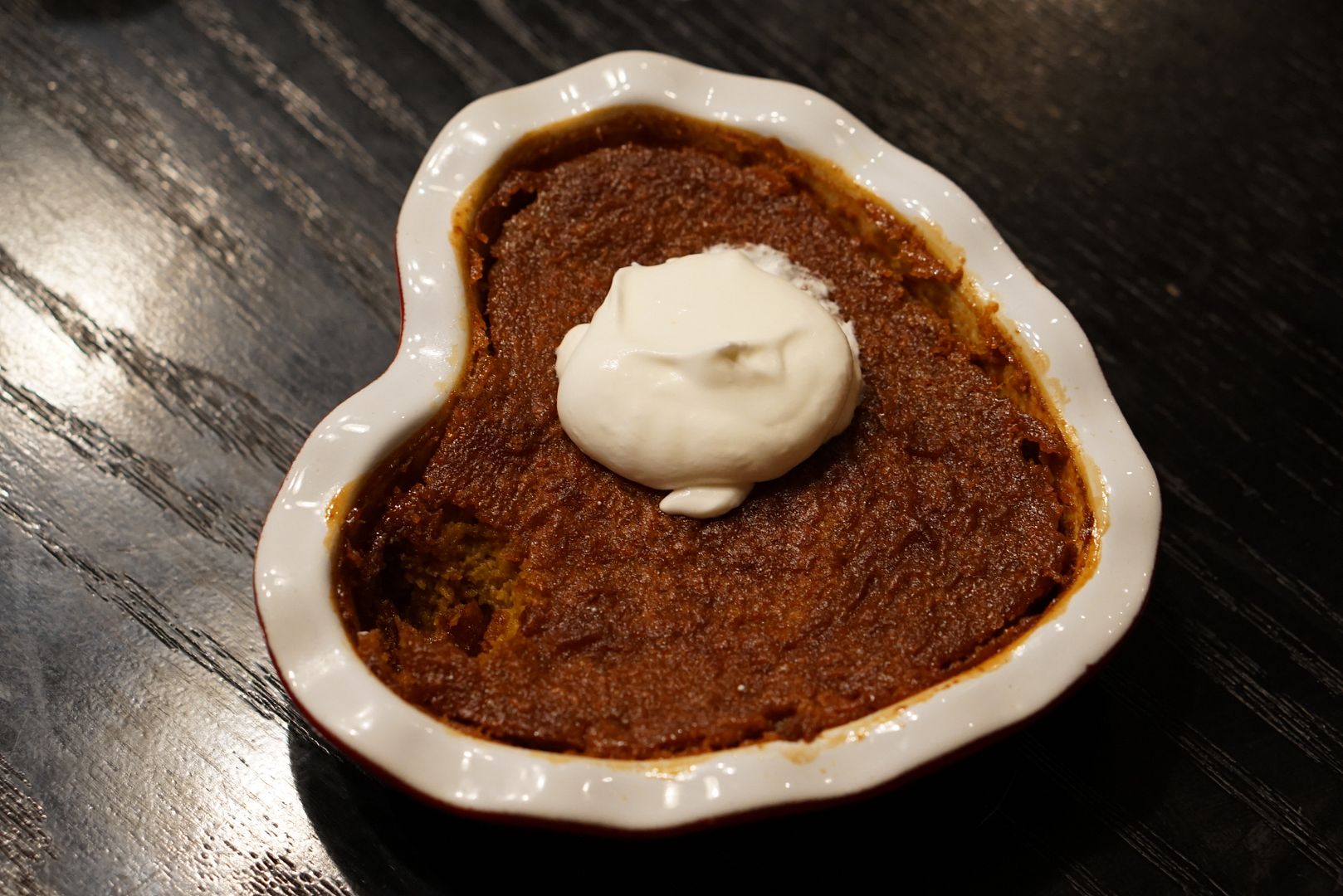 Note: This recipe made more filling than would fit in my regular pie crust. I filled a small baking dish with the remaining filling and had a crust less personal sized pumpkin desert to eat first. :)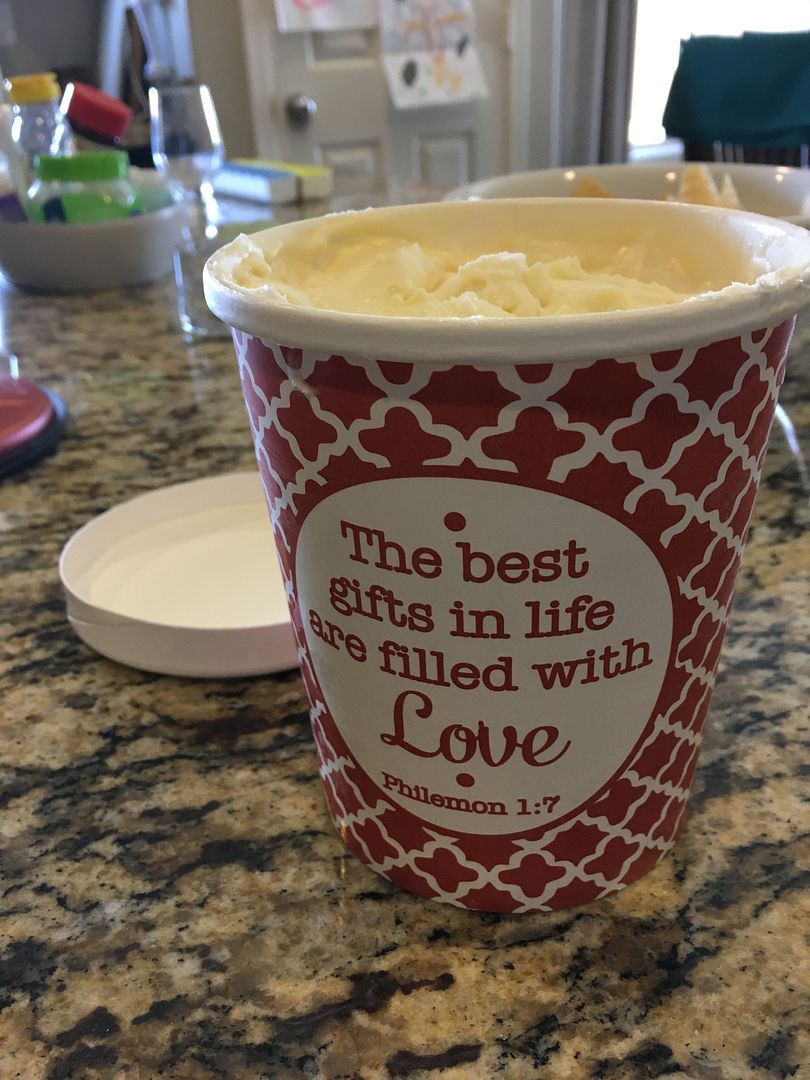 For my delicious (and easy!) Vanilla Ice Cream recipe that tastes just like Haagen Dazs go here. Also check out my cute container that I put the ice-cream in, a fun and fancy touch. My container was designed but how fun would it be to purchase some white ones and decorate them yourselves (or have the kids do it). Perfect for gifting! You can get pint sized containers on Amazon..