Ah Christmas, my favorite time of the year! The girls and I set up our Christmas trees last week including our favorite Fisher Price Ornament tree. The kids enjoy looking at every ornament as we unwrap them and carefully place them on the tree. So far we haven't broken any although I can't say the same for the regular family tree, we're down 2 ornaments already.
Since some of these FP ornaments are worth quite a bit of money (specific Hallmark ones), we are SO very careful with them. Yet I want the kids to enjoy them too, it's a sticky-wicket. :)
My youngest is loving the View Master ornament the best, she loves that she can operate the slides herself.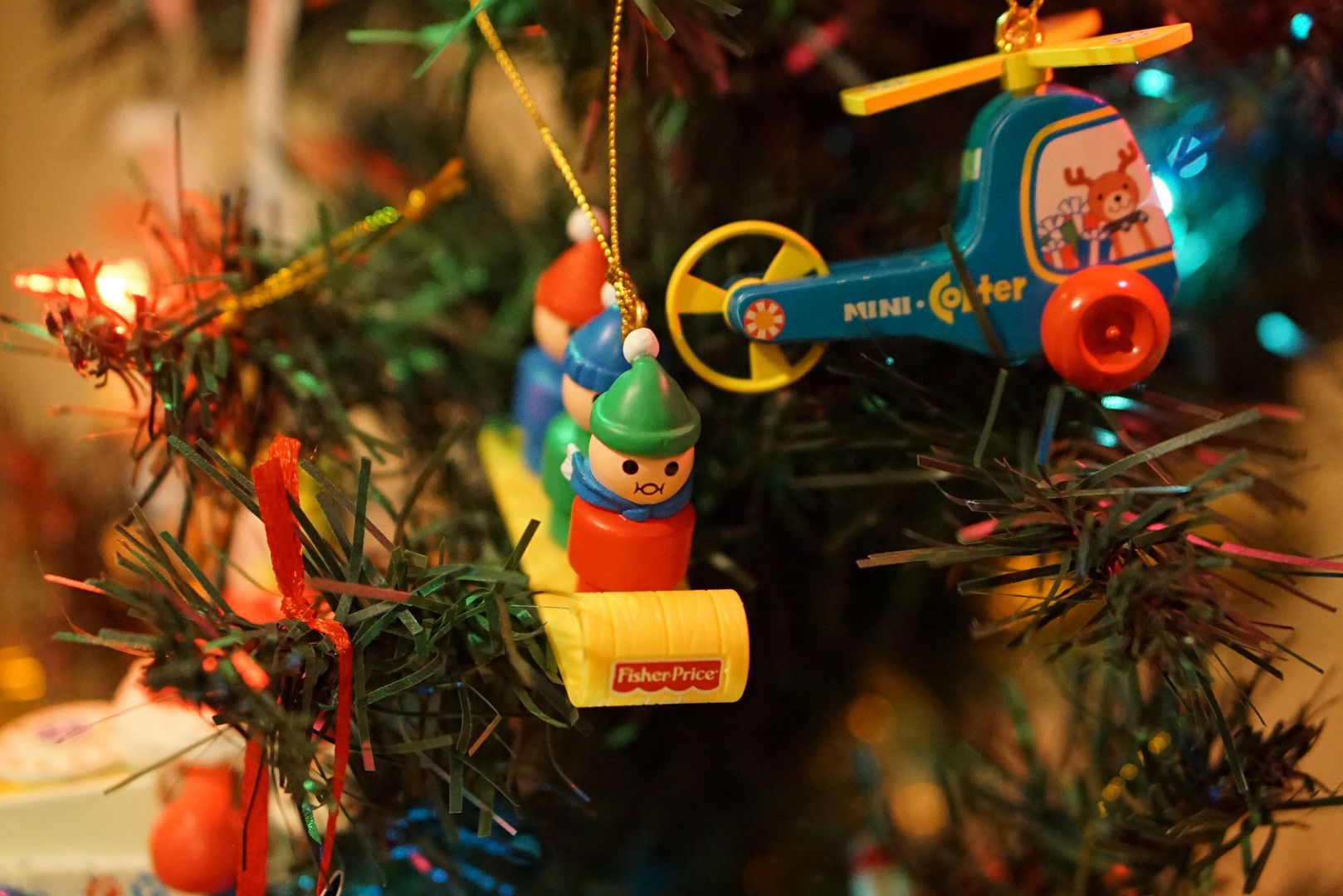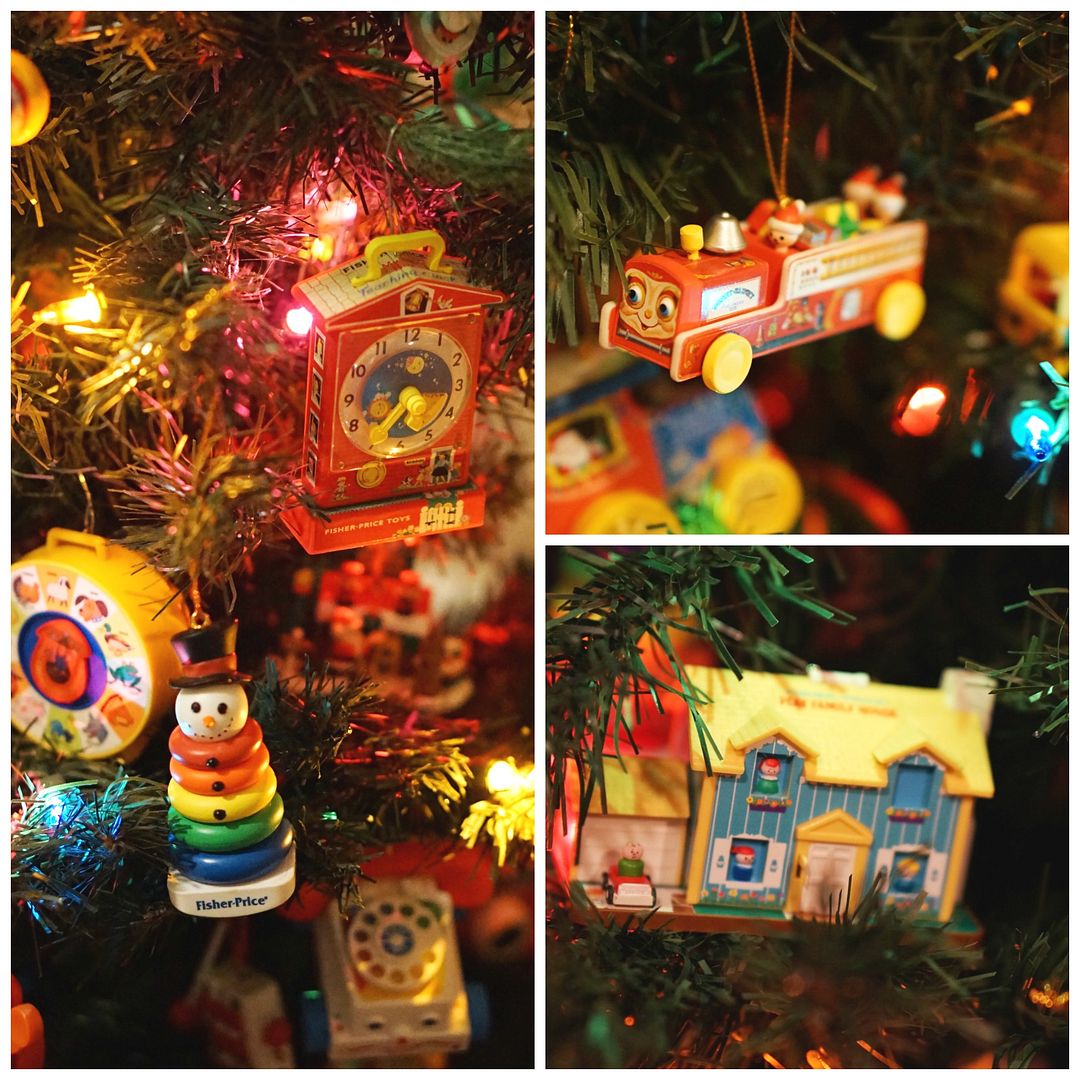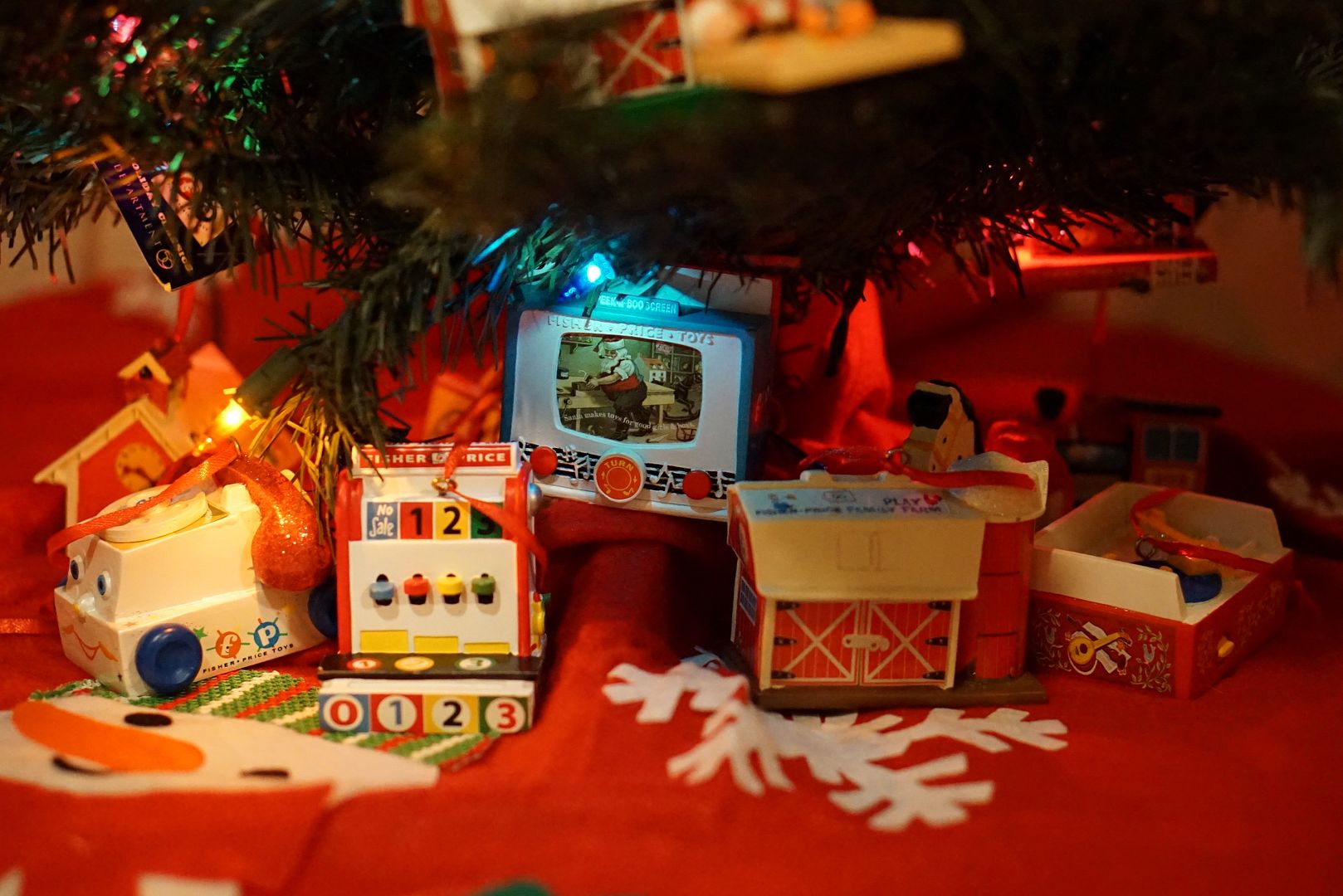 The Dept 56 ornaments are so heavy (made of resin) that my little tree can't hold most of them. Fortunately they look pretty cute under the tree.
For past Fisher Price Christmas decorations check out:
2015 Decking the Halls
2015 Merry Little People Christmas
2014 A Frame Holiday Lights
2013 Merry Christmas Play Family House
2012 Merry Christmas Play Family Rooms
To see more Fisher Price themed ornaments check out these prior posts:
For Hallmark Fisher Price Ornaments:
2007 - See 'N Say
2008 - Play Family Farm
2008 - View-Master
2009 - School Bus
2009 - Chatter Telephone
2010 - Play Family Fun Jet
2010 - Zookeeper Says
2010 - Play Family School
2011 - Music Box Teaching Clock
2011 - Play Family House
2011 - Little People Lil' Movers Fire Truck (not a vintage toy)
2011 - Snoop 'N Sniff - Limited quantity
2012 - Corn Popper
2012 - Two Tune TV