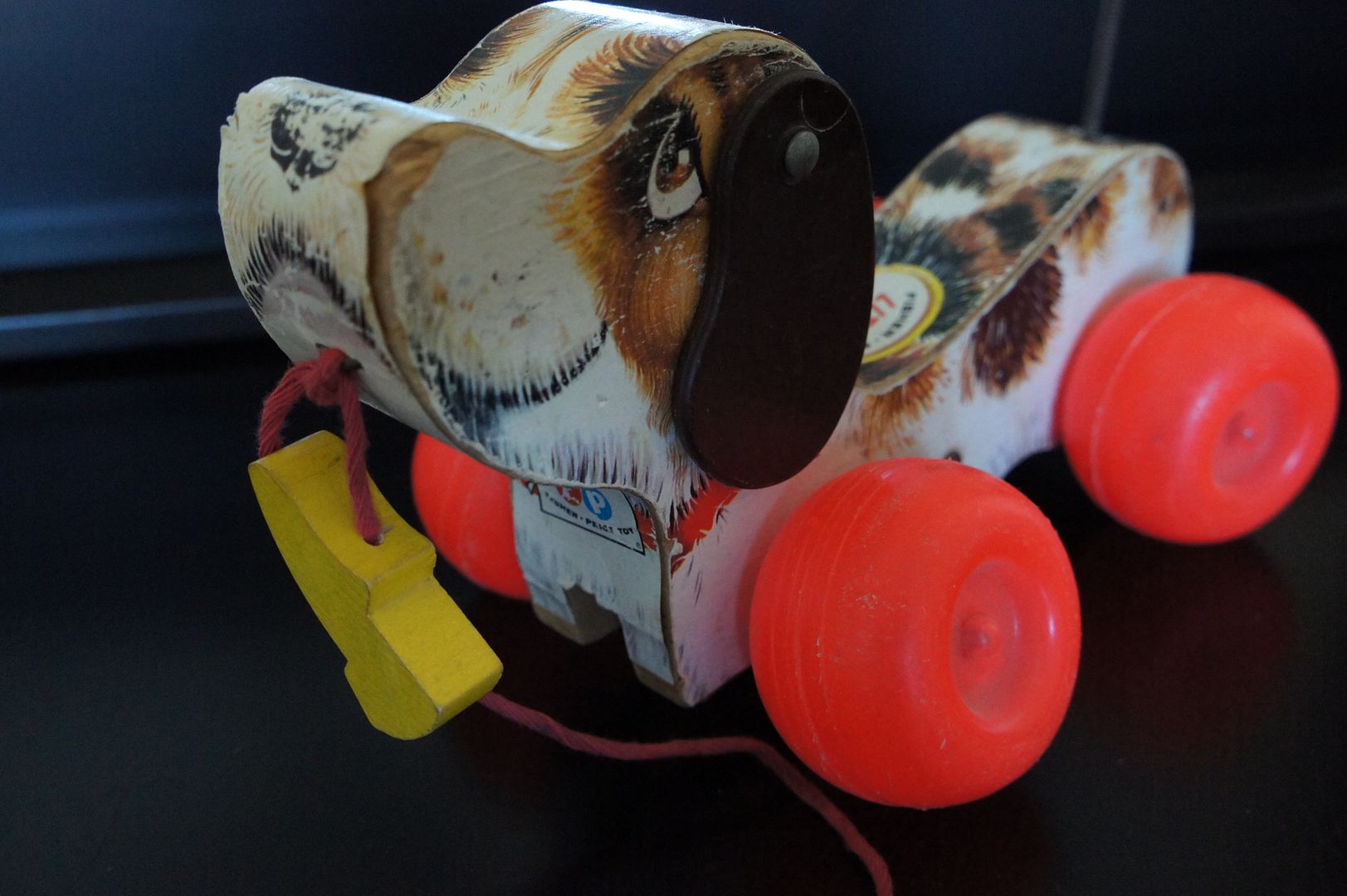 Does this face look familiar? It's the Little Snoopy #693. This little dog was made 1966-1989 with only one variation over the years. In 1990 it was issued again as #2034 but without the little shoe. Fisher Price made other dog pull toys as well, but this was one of the most common. Some may argue that the #181 Snoopy Sniffer was more popular, but I'm still on the Little Snoopy side. :)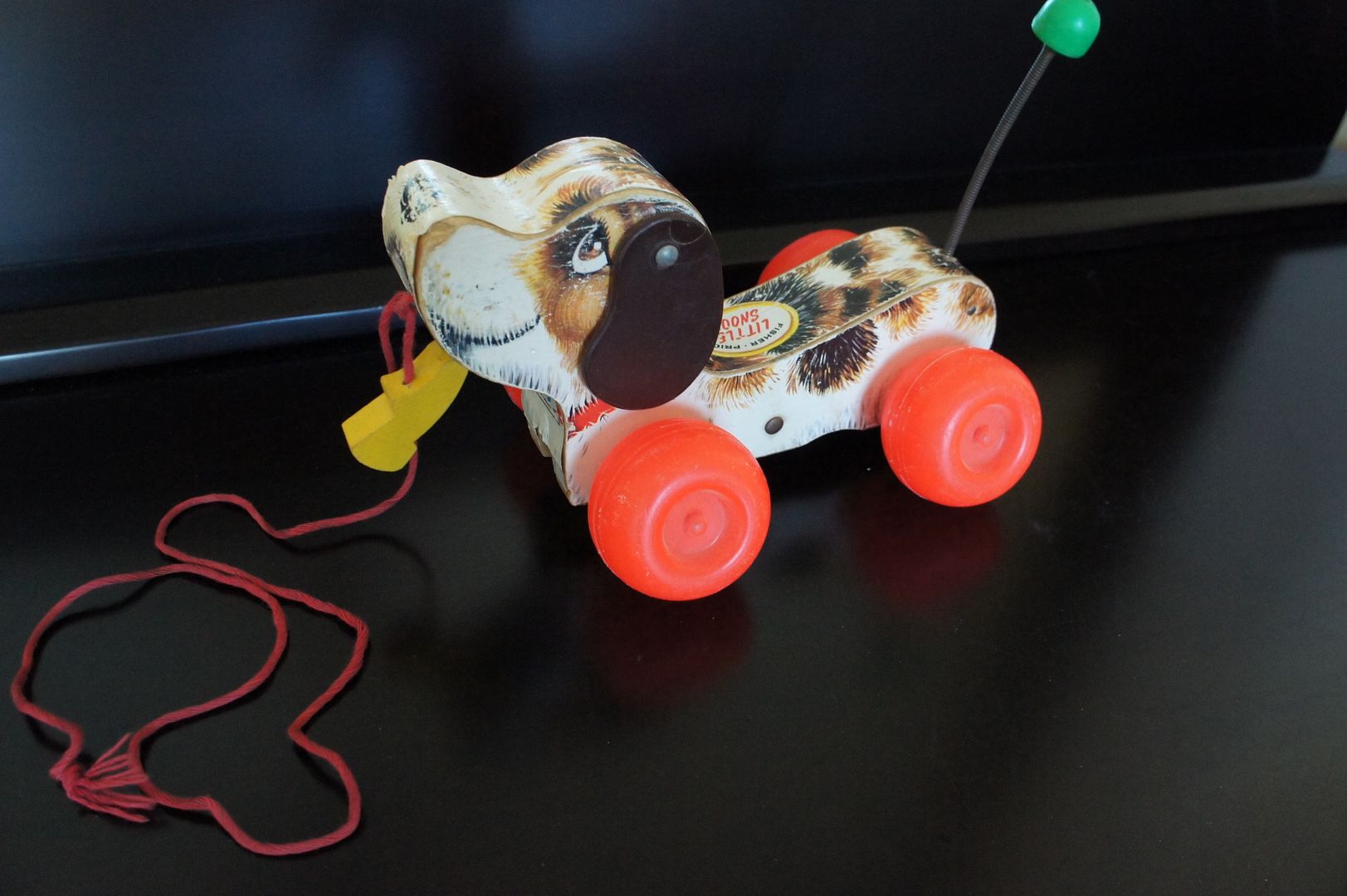 Little Snoopy has a wood body, plastic wheels and ears, a metal spring tail with a bead on the end and paper lithographs all over. He wobbles around when you pull the string and he makes a yip yip sound. The tail appears to wag and the ears move back and forth.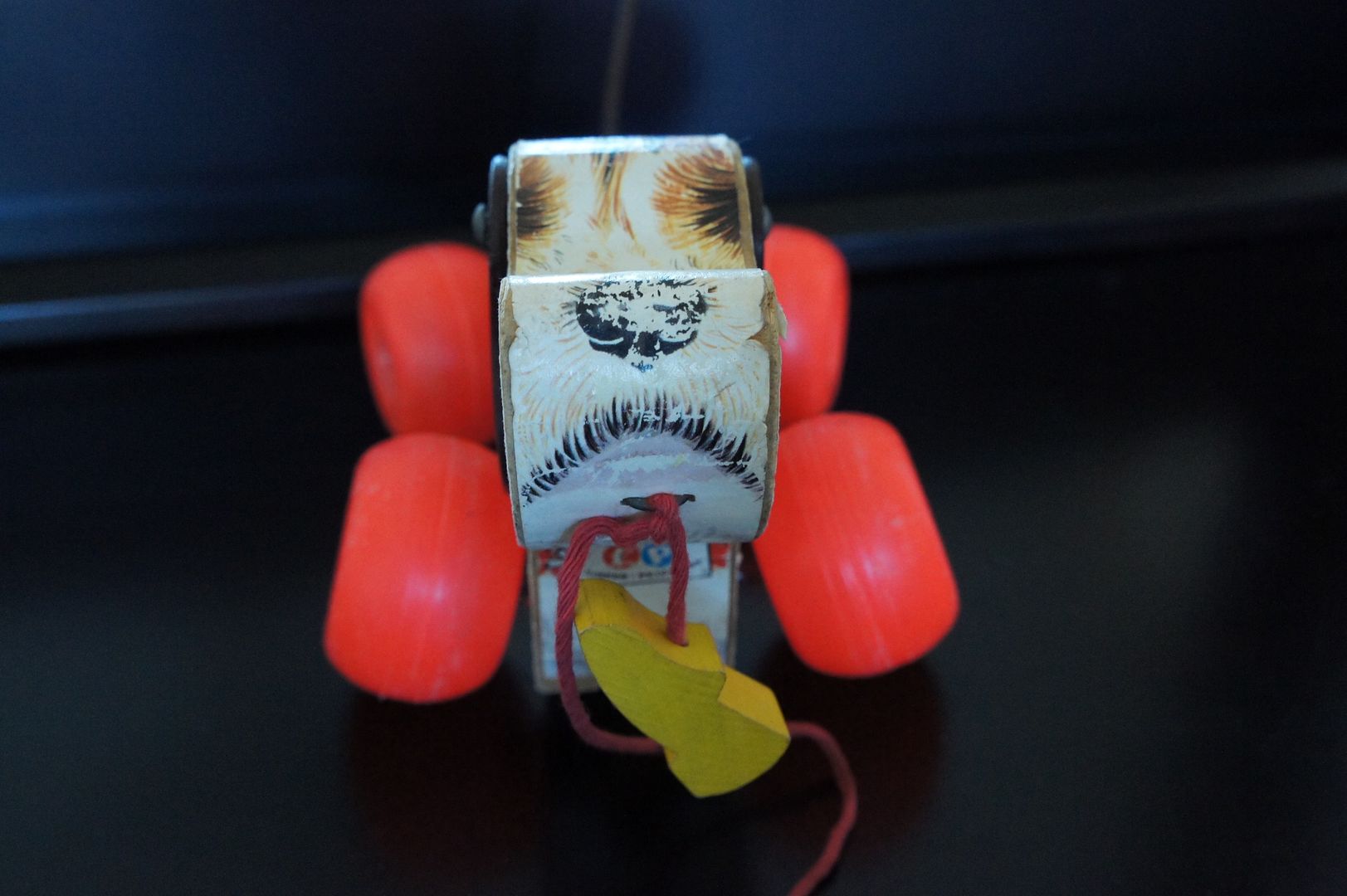 Snoopy is holding a red string in his mouth that has a yellow wood shoe on it. From 1984-1989 the shoe was made of plastic.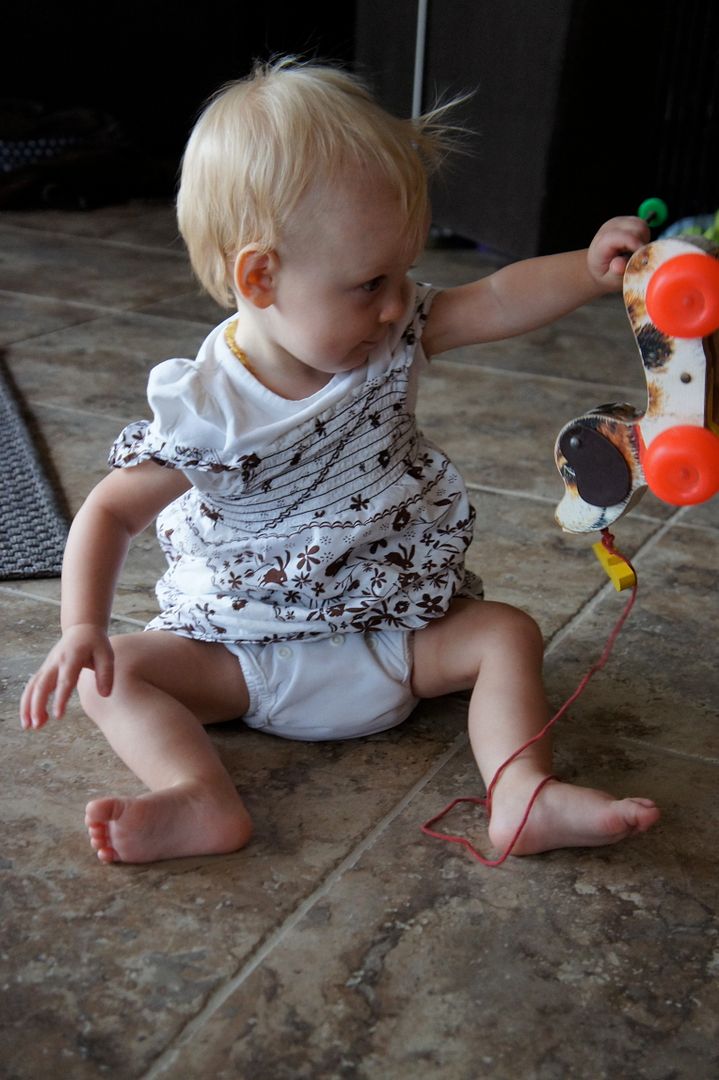 This sweet little puppy was designed for children aged 1-3 so it's just perfect for my baby-girl. However, it is a classic addition to any Fisher Price collection.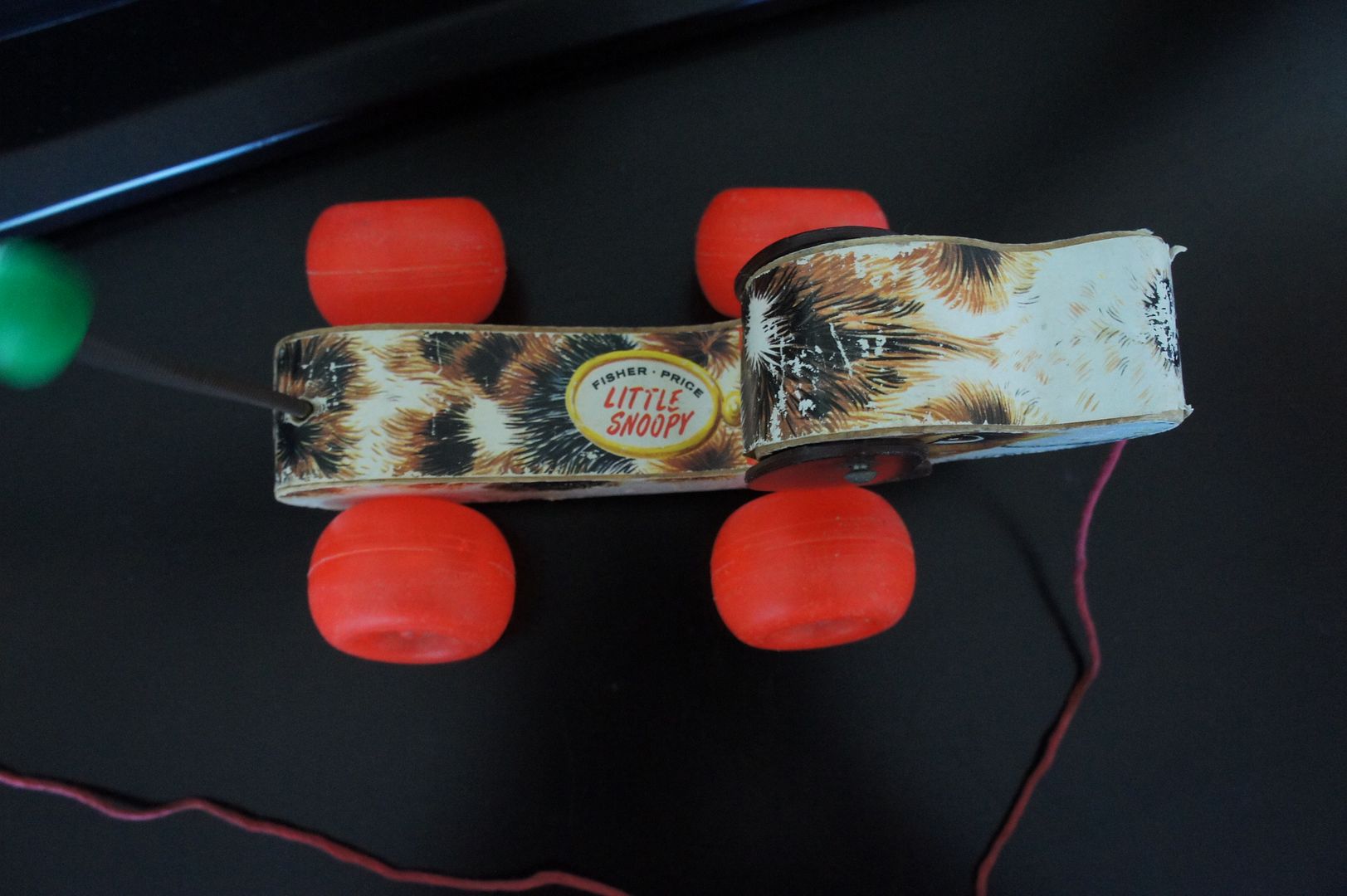 The top of the dog says Fisher Price Little Snoopy.