I've got a quick update for you on my Dollar Shave Club subscription. I have been a happy customer since August 2014 using their 4X razor. My sturdy razor handle has been working like a champ for the last 21 months and only this month did I have to finally replace it.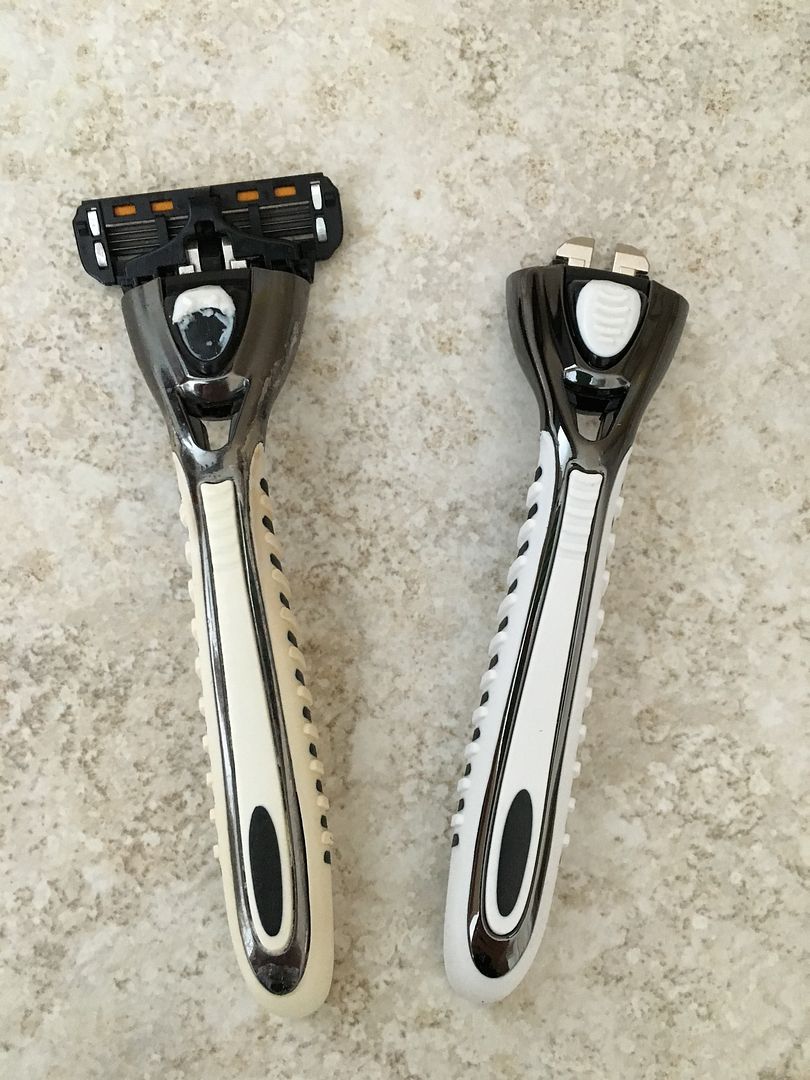 Although the handle itself was doing just fine the small bit that you push forward to remove the blades disintegrated into a gummy/sticky goo. So although I theoretically could have plodded on and used it longer I decided to call it and order a new one, at the low price of only $5 (plus s/h).
Still an amazing deal and great quality, considering I used it multiple times a week for nearly 2 years!
While I'm updating I want to share another way to save with the Dollar Shave Club. If you select every other month delivery with 2 refill packages instead of 1 refill package every month you'll get 1 month free! To break it down:
A. 1 refill package $6 x 12 = $72 a year (normal subscription)
B. 2 refill packages $11 x 6 = $66 a year
So you save $6 a year and a few cardboard trees by going with option B.
The Dollar Shave Club has added quite a few new products since I first joined in 2014. They have an entire line of men's beauty products ranging from shampoo to sunscreen. They are very squarely aimed at men, both in design, types and scents.
However, I did try the Big Cloud Wind Master Mint Lip Balm ($4 for one or $6 for two) and I love it. My husband also likes it so I've been adding tubes to my regular orders.
On my last order I added the Wanderer Amber & Lavender body bar (2 come in a box). I like this soap because it has a pleasant smell that is just right for my husband and me too.
I'll update if we try any other Dollar Shave Club products!
For my prior reviews check out:
Dollar Shave Club a Woman's Review
Dollar Shave Club not Just for Men
And to sign up pretty please use this link and I'll get a credit. Thank you!