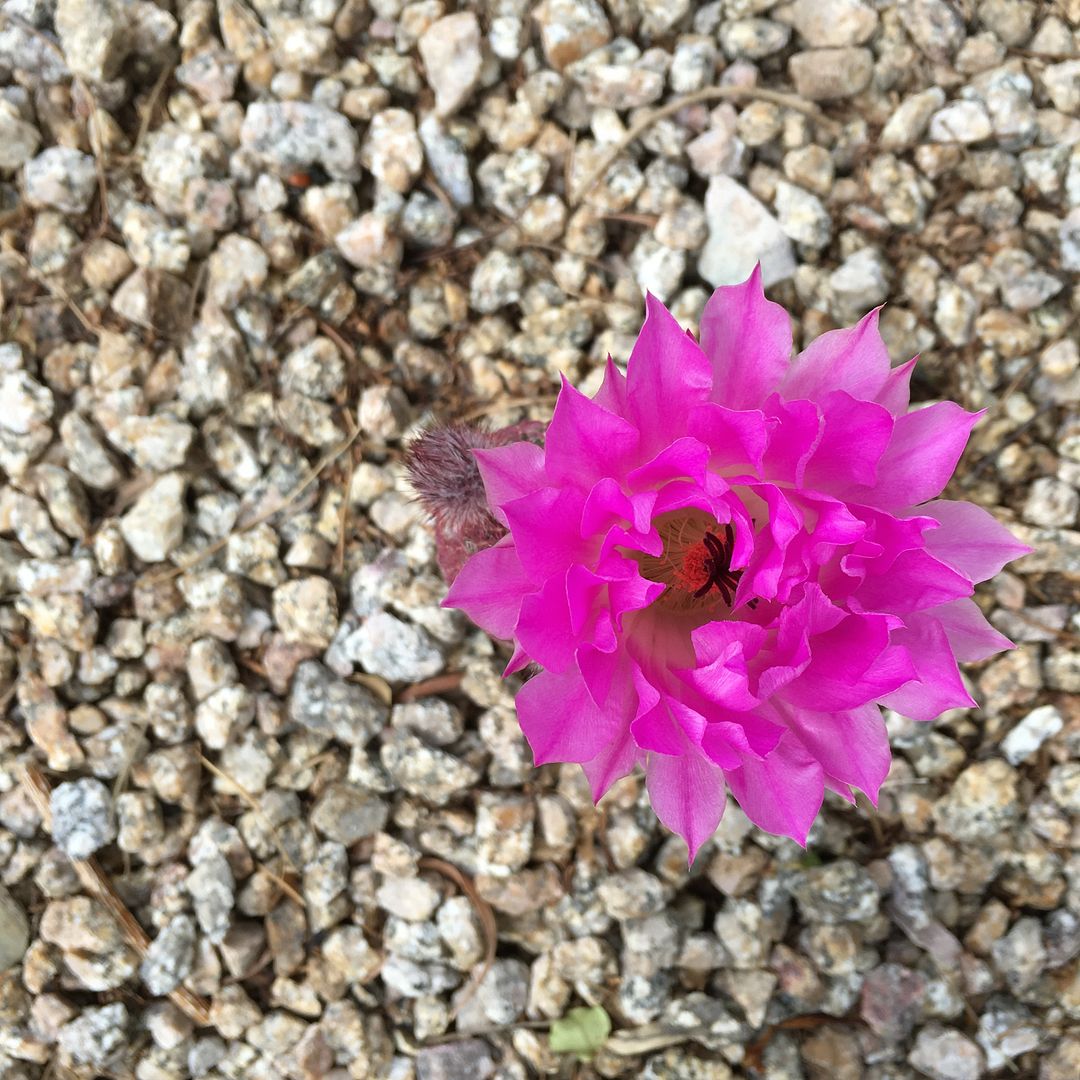 We have plants and trees that bloom here in Arizona despite the desert heat. For example this lovely pink/purple bloom on our little Rainbow Hedgehog Cactus. This small cactus creates these huge flowers that appear for only 3-5 days a year. They open in the morning and close when the sun goes down.
This year our cactus started blooming on a week that we were home to enjoy it. Only one flower popped out although two other "buds" were on the side.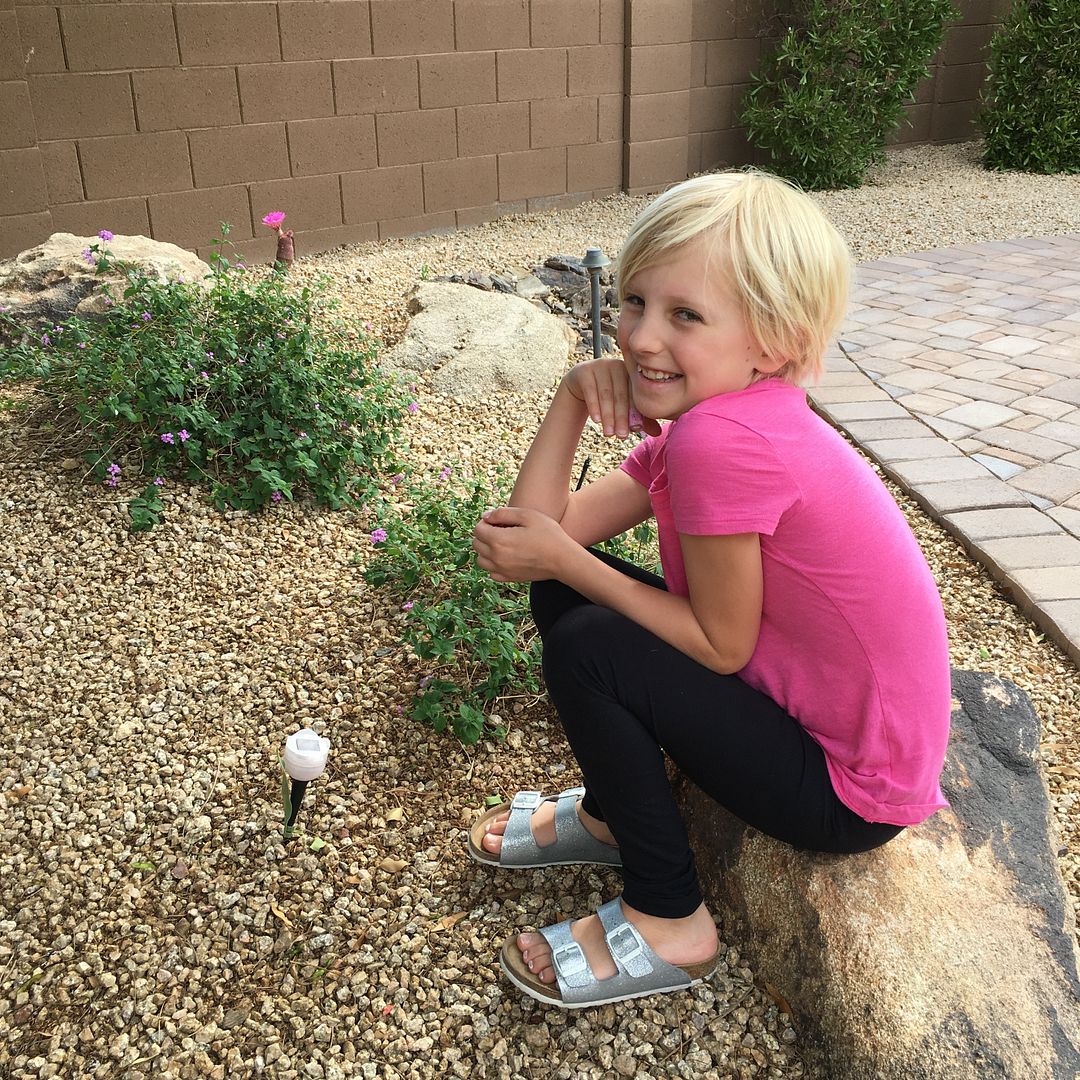 The highest number of flowers that we've had on this little beauty is six. This year we only had three. One week after the single bloom went away the hedgehog cactus opened the other two buds.
These flowers are even prettier than the first one. :) I wonder how many we'll get next year?