When I was growing up my parents often left little love notes in my lunchbox the size of business cards. I remember feeling special and loved by receiving them and even saved a few all these years. :)
I've tried here and there to put notes in my daughter's lunchbox but it always seems that I don't have enough time in the mornings and I don't think to plan ahead.
So...I came up with this clever and easy hack the other morning that did the job and was a fun surprise for my daughter.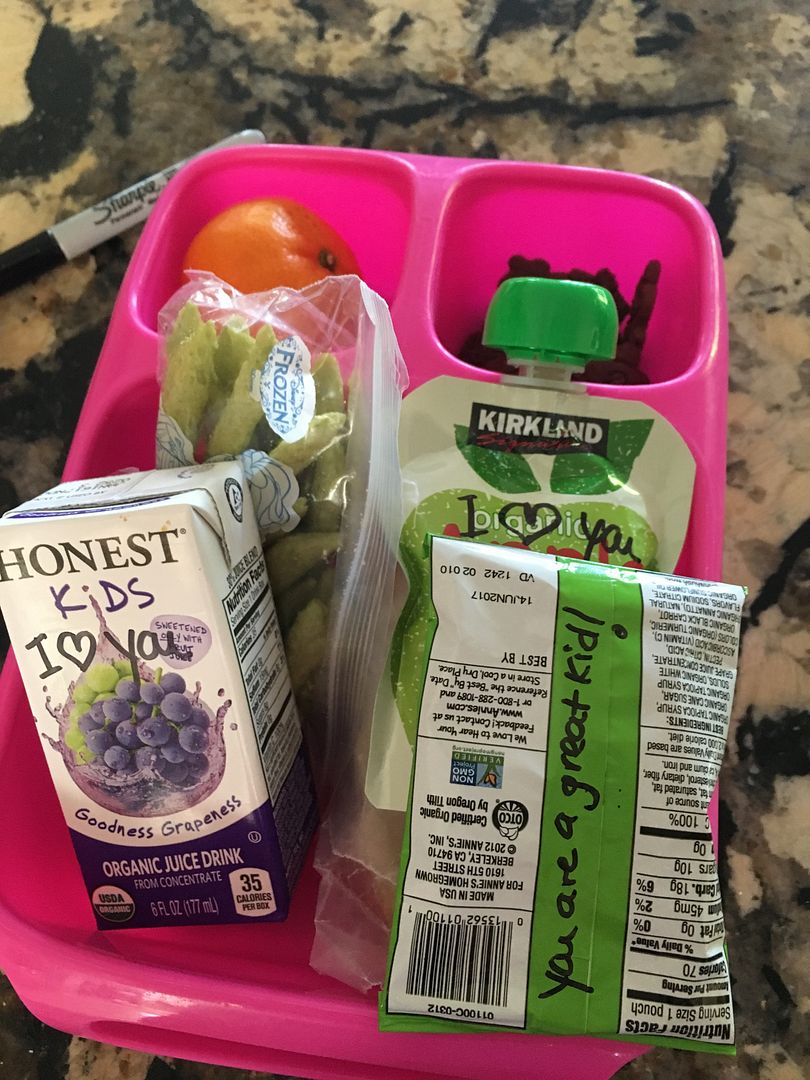 I simply used a sharpie pen and wrote little notes on the consumable packages in her box. How great is that? She was tickled and came home with a big smile on her face.
Now I want to keep putting paper notes in her lunch too, but this will do here and there too.
This is our last week of school for the year (she says= Yay, I say= Hmmm), so I've got the summer to prepare for notes next fall.
Let me know if you have any great ideas for lunchtime love notes!