Back in January I shared Meet Lucky, a Little People Books board book from the 1980s. I had previously shared Meet Penny and Meet Timmy and I thought that was it. After posting Meet Lucky I learned that there was another board book from the Little People Shape Books series. Naturally I had to find this book and after some online searching (I used AddALL for used books) I found it.
So here you go, Meet Baby. A Little People Books board book by Fisher-Price published in 1987. This little book was the last of the series, the other books were published in 1986.
Meet baby is about the little bonnet wearing baby sister. This book is hilarious because the baby is happy but causing trouble by making messes and generally wearing her family out. Sounds about right. ;)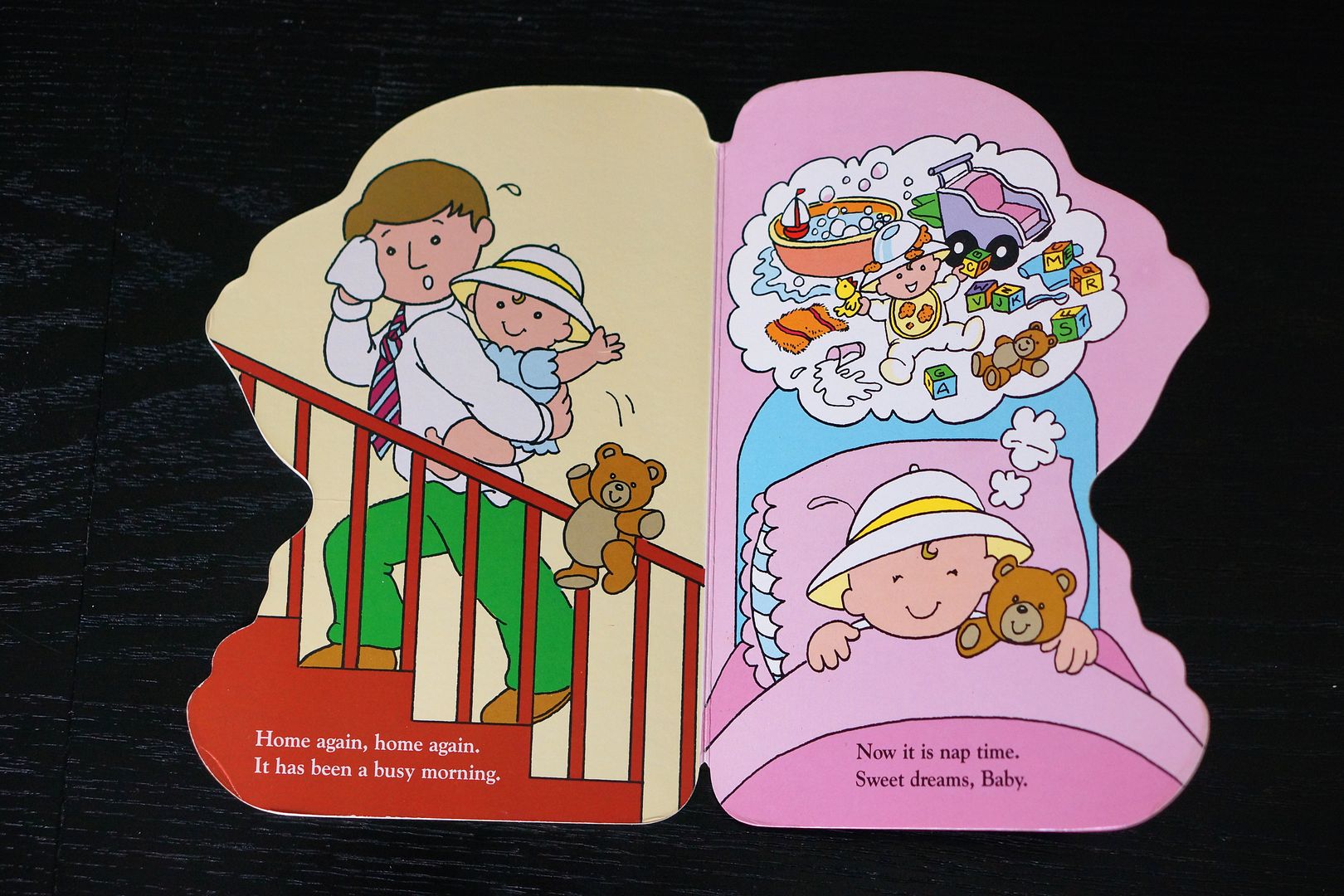 Unlike the prior books in this series I didn't recognize other familiar Fisher Price toys in the story. The only familiar characters are the family members and dog Lucky.
Still a cute book and my youngest loves it!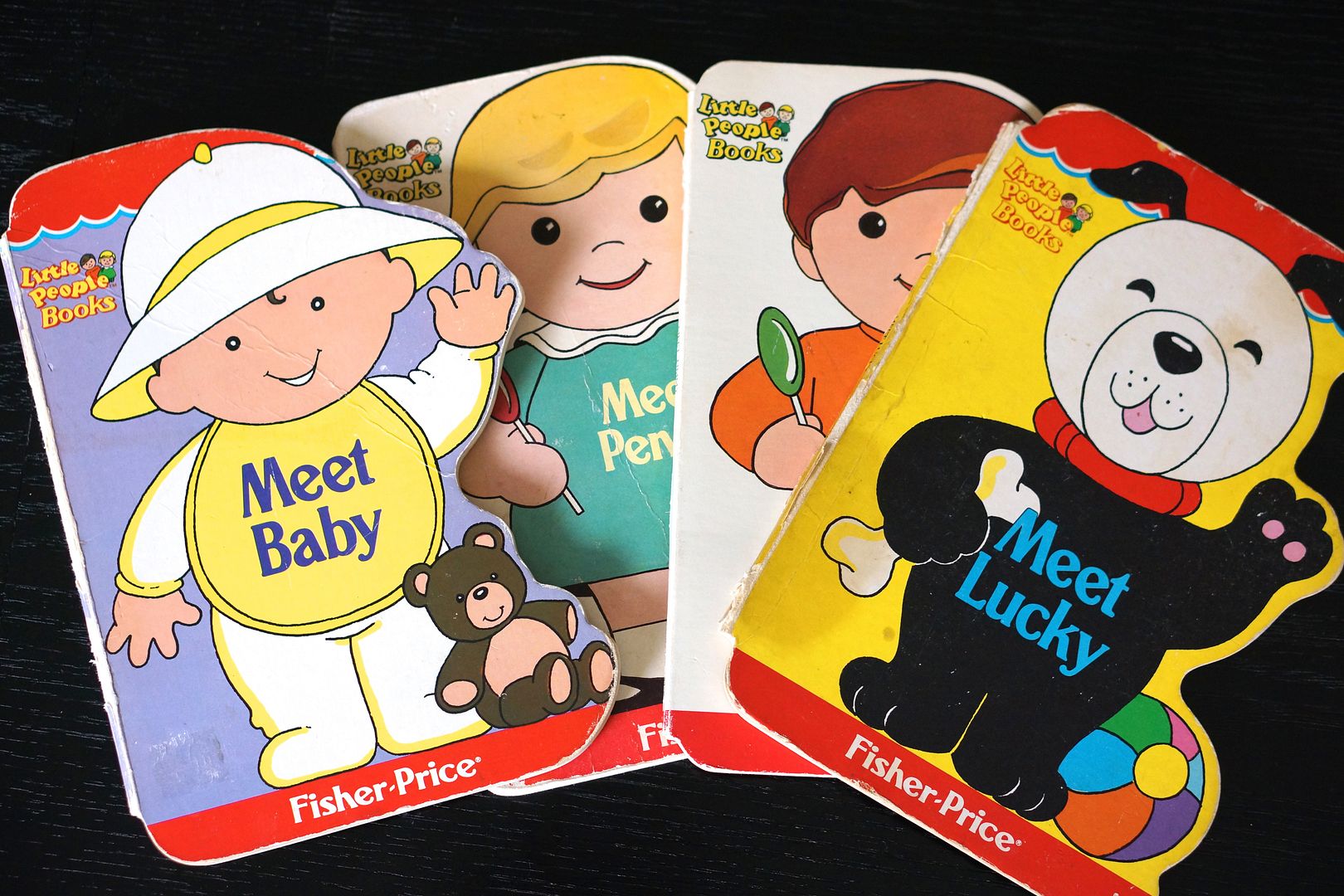 Now I can say with confidence that I have all of the books from this series!
Other Books in the series include: