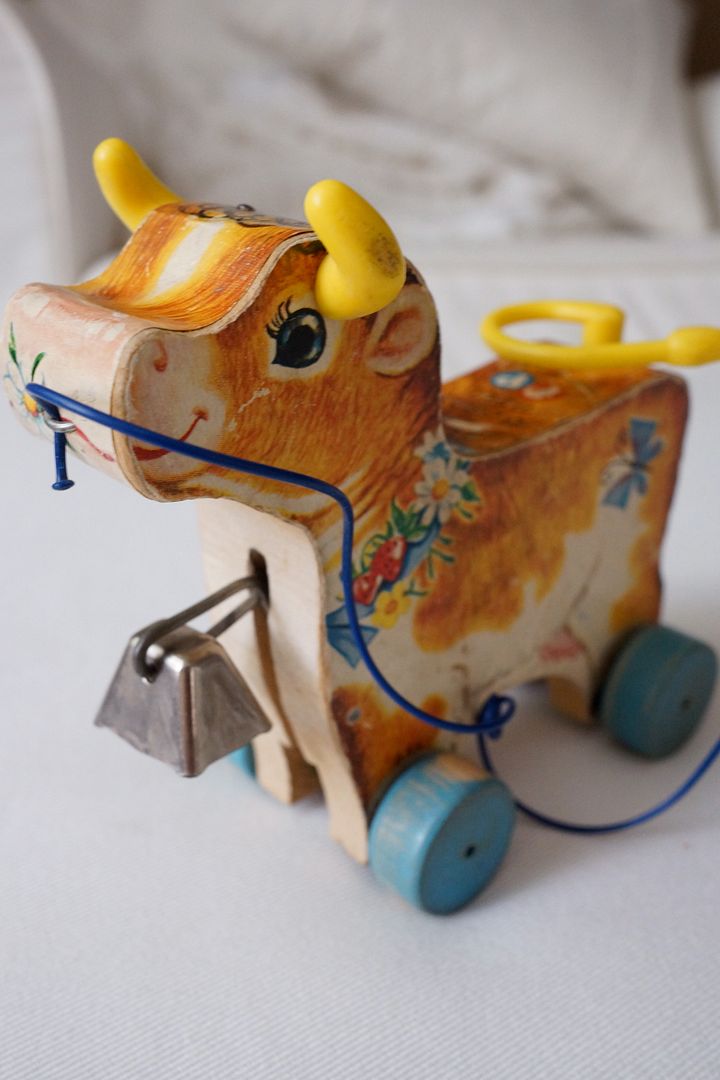 Moo. It's Fisher Price Friday and I have a sweet little pull toy to show you, it's the Bossy Bell #656. This is an oldy but a goody, made between 1959-1964. I believe my version is the original one made in 1959. Later versions included a green plastic hat and green wheels.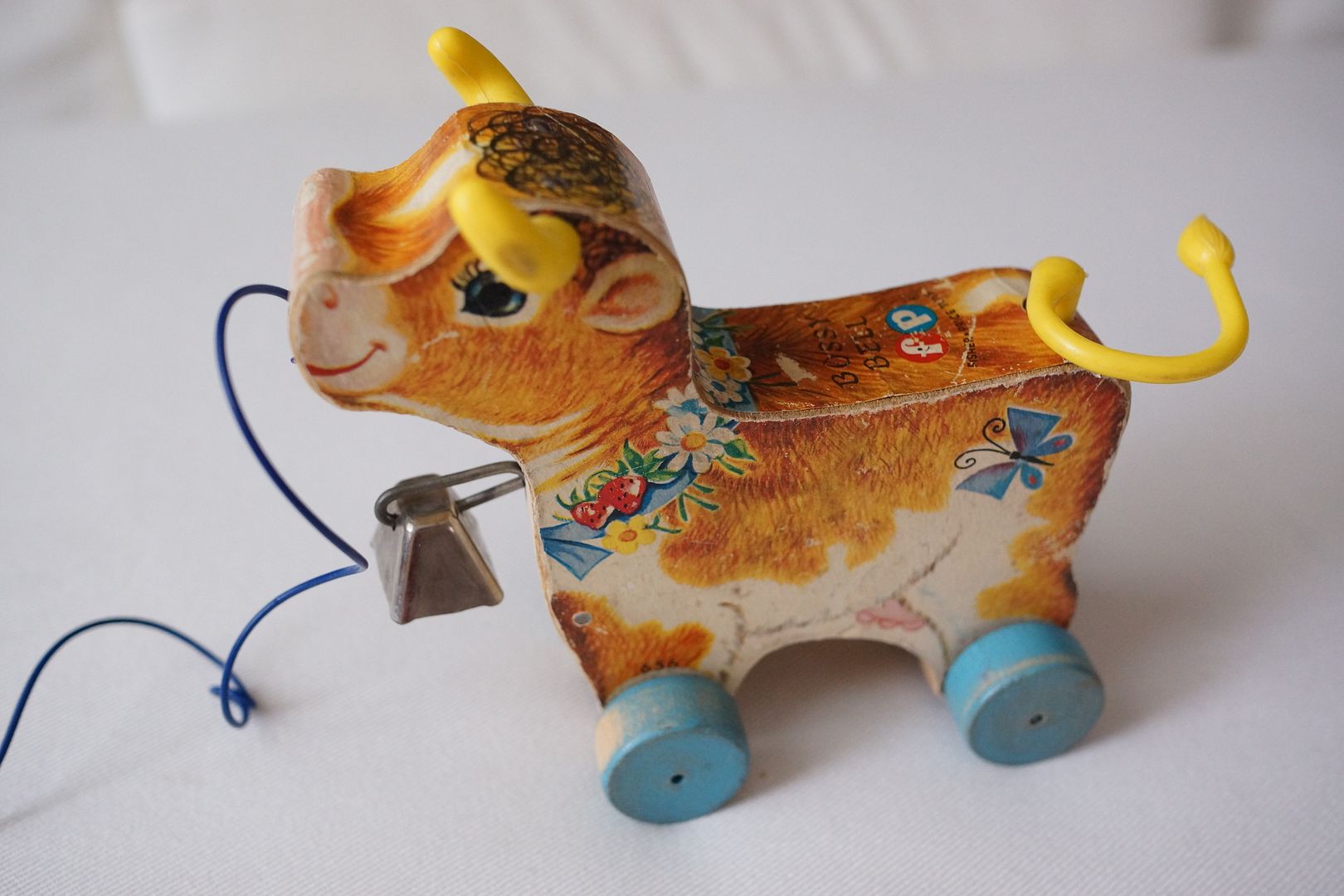 Bossy Bell is wood with lithographs on all sides. She has wooden wheels but a plastic tail and horns. Each side of the cow has the same lithograph, a furry cow hide, small pink udder (she's a mommy), blue butterfly and a wreath of flowers and fruit around her neck. She also has big blue eyes and a nice smile.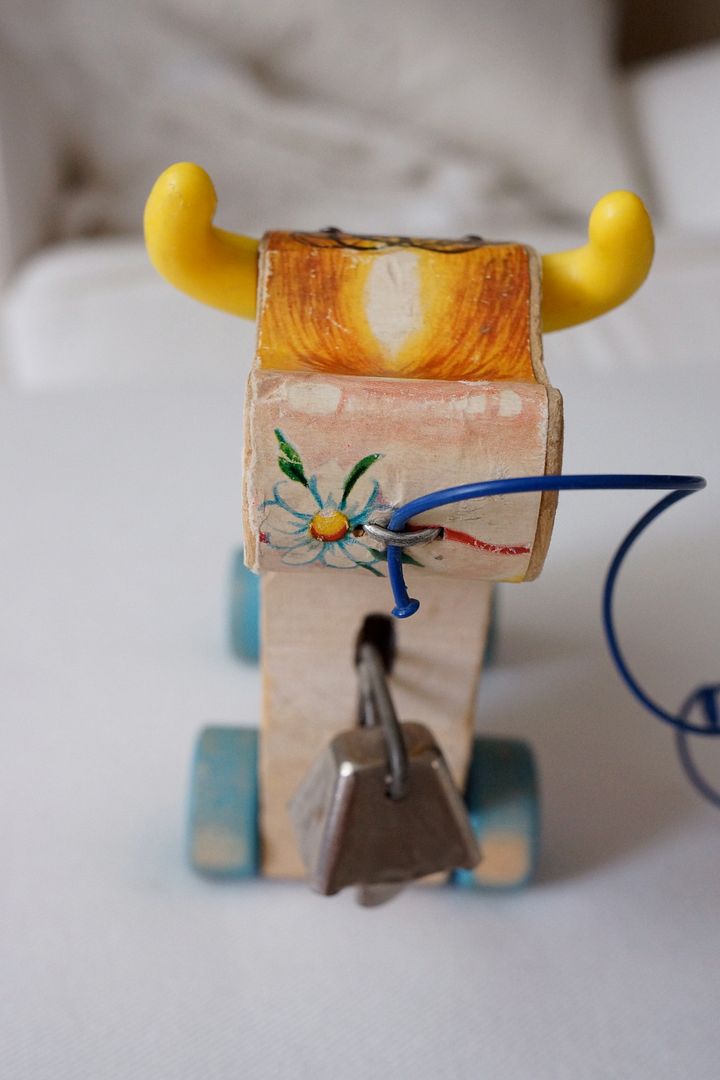 Bossy Bell has a flower in her mouth and is pulled by a blue (or yellow) plastic string. She has a metal bell attached that makes a lovely tinkly sound when she's pulled along.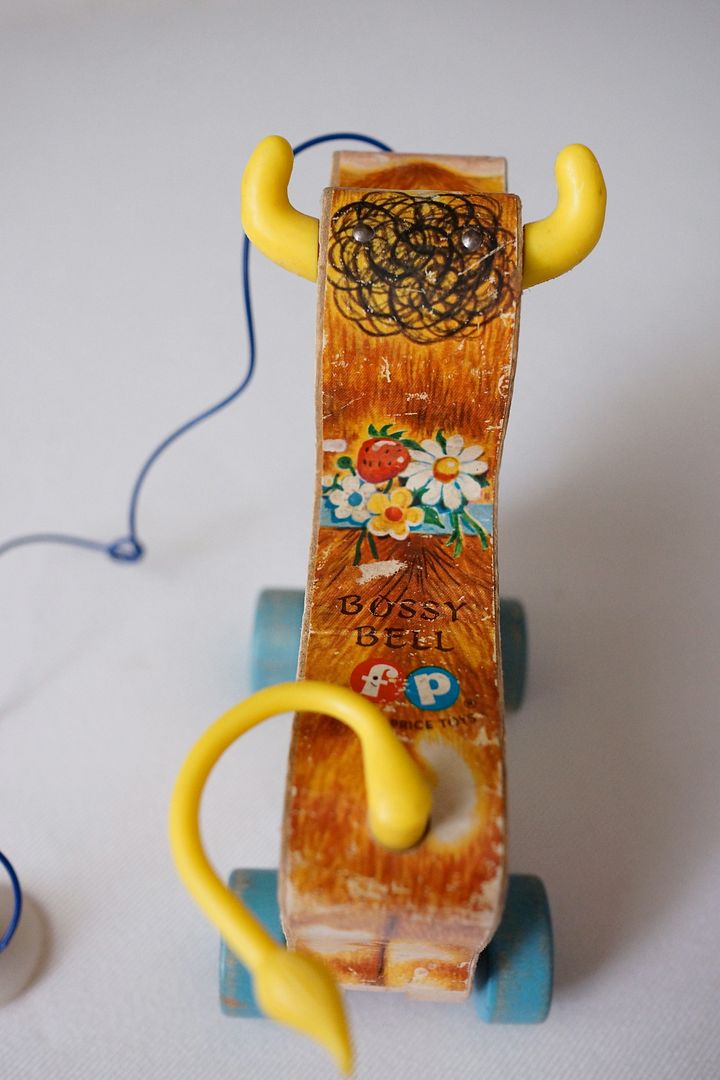 Bossy Bell has curly hair on the top of her head, her name and the older FP logo. Her plastic tail turns around when you pull the toy.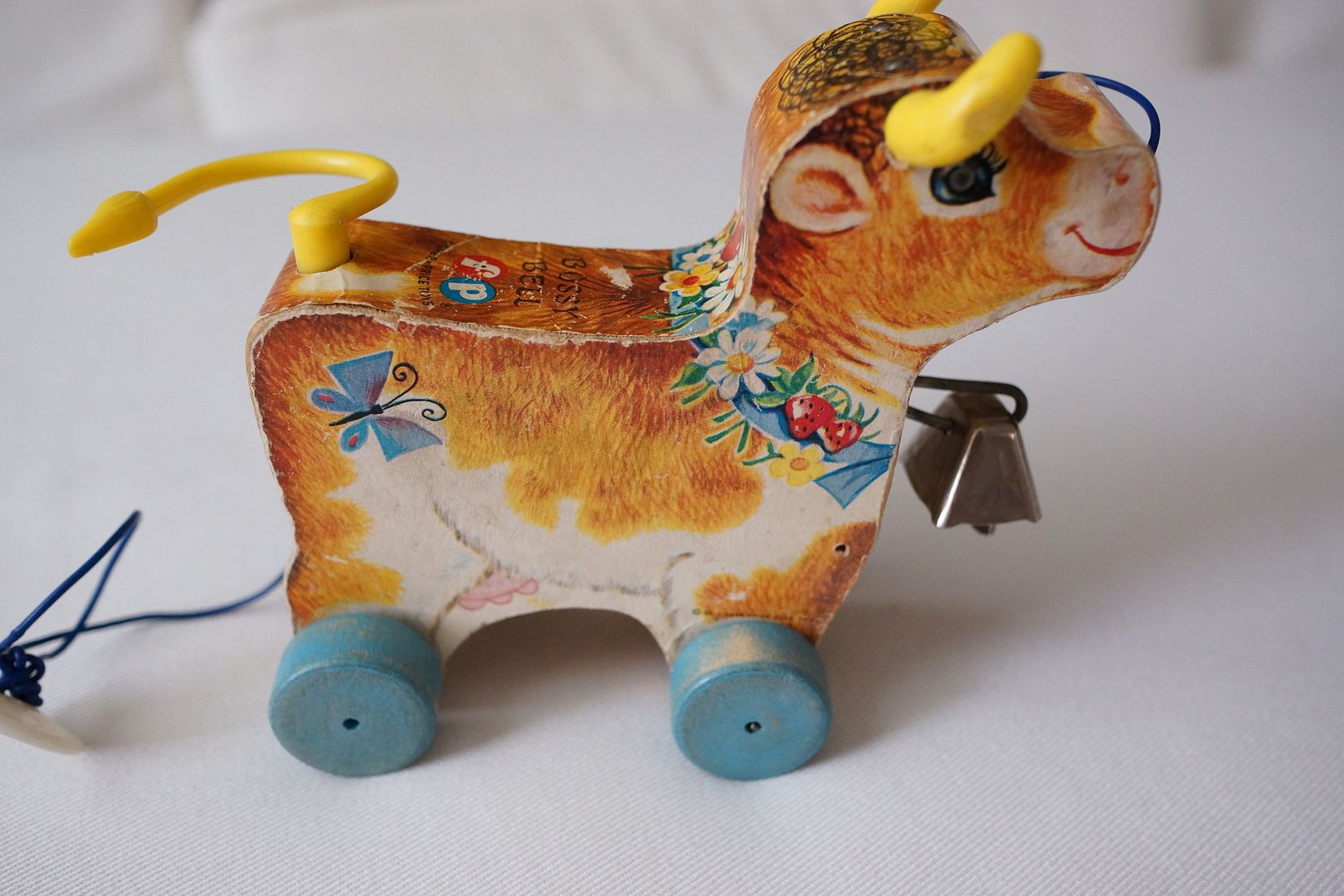 For more pull toys check out: