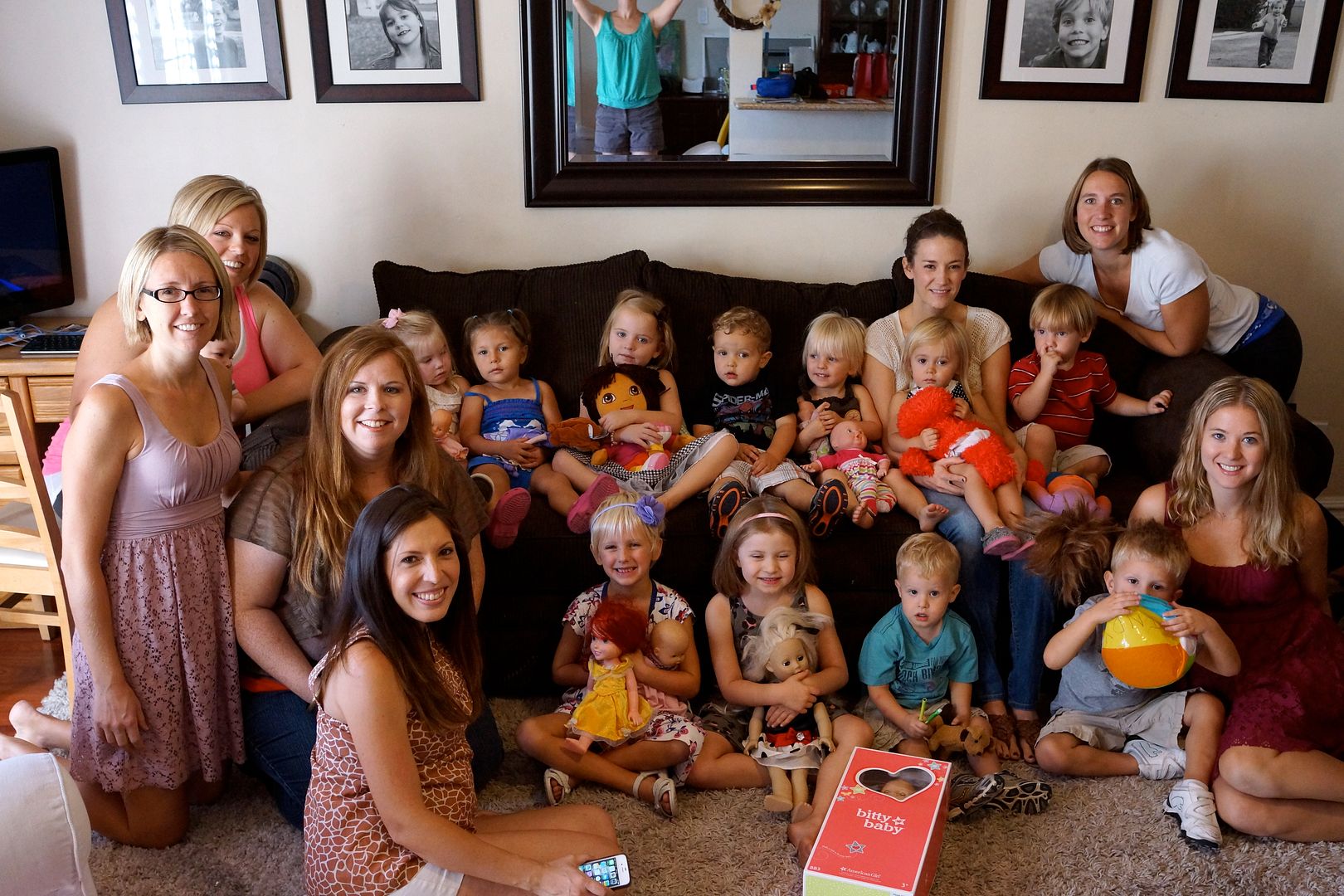 I was lucky enough to hostess another House Party today! It was a super fun Bitty Baby Doll (American Girl) party, perfect for my friends and all our littles! Check out these faces, how cute are these tiny people? We played with dolls, read a Bitty Baby book ate lots of snacks and had a good time.
A fabulous (FREE) prize-pack came for the party that included gift bags for my friends and a Bitty Baby with book/clothes, and a stuffed bear/book for my girls. However, we decided that it would be more fun to share the doll/bear packages with our friends, so we did two drawings. More on that in a bit.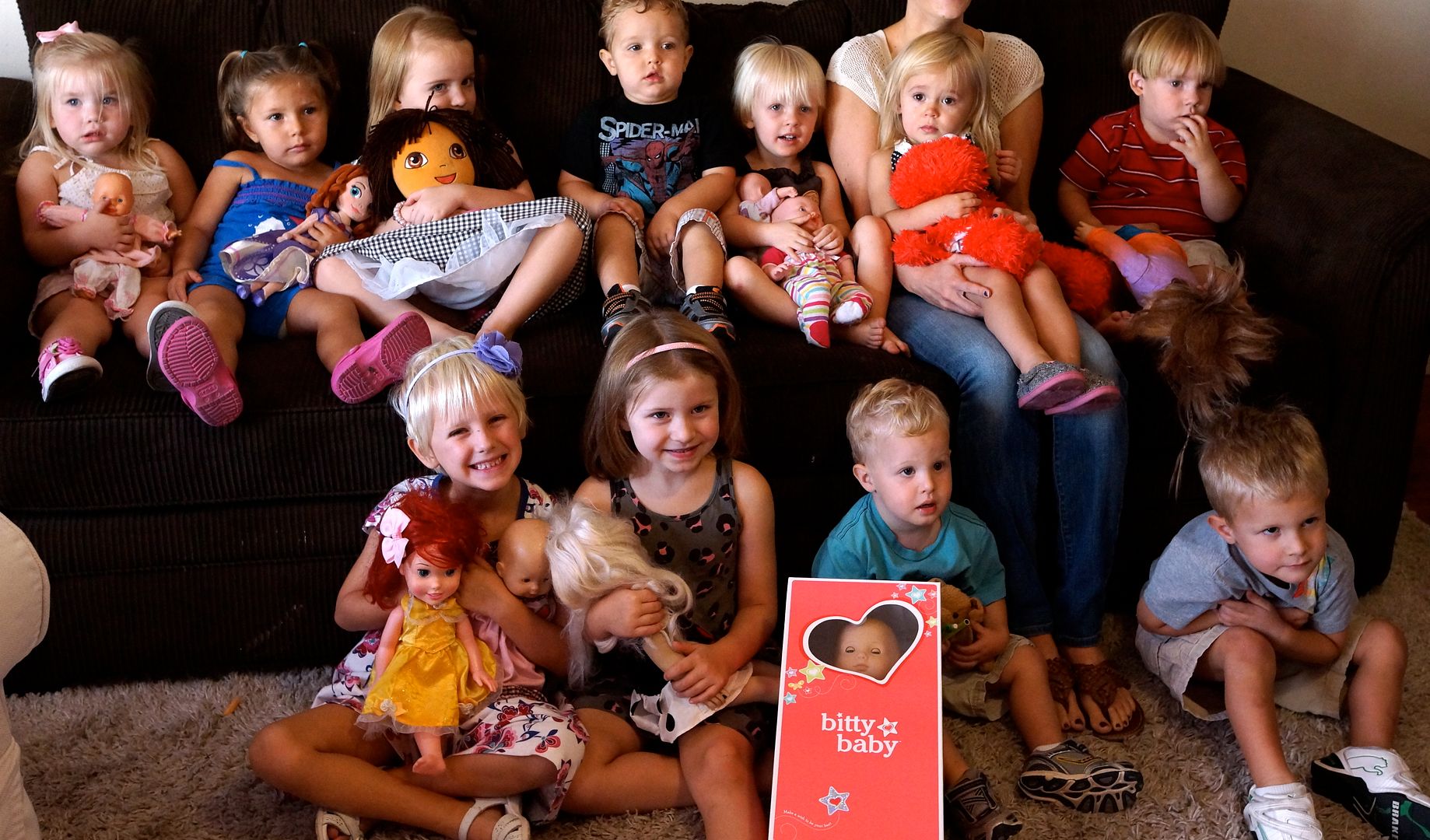 The kids were ages 1-5 and they all brought babies or stuffed animals to our party.
The prize packs included a puzzle, coloring sheets, star activity, coupon and a few other goodies.
These lucky girls won the doll and bear packages. Look at those smiles!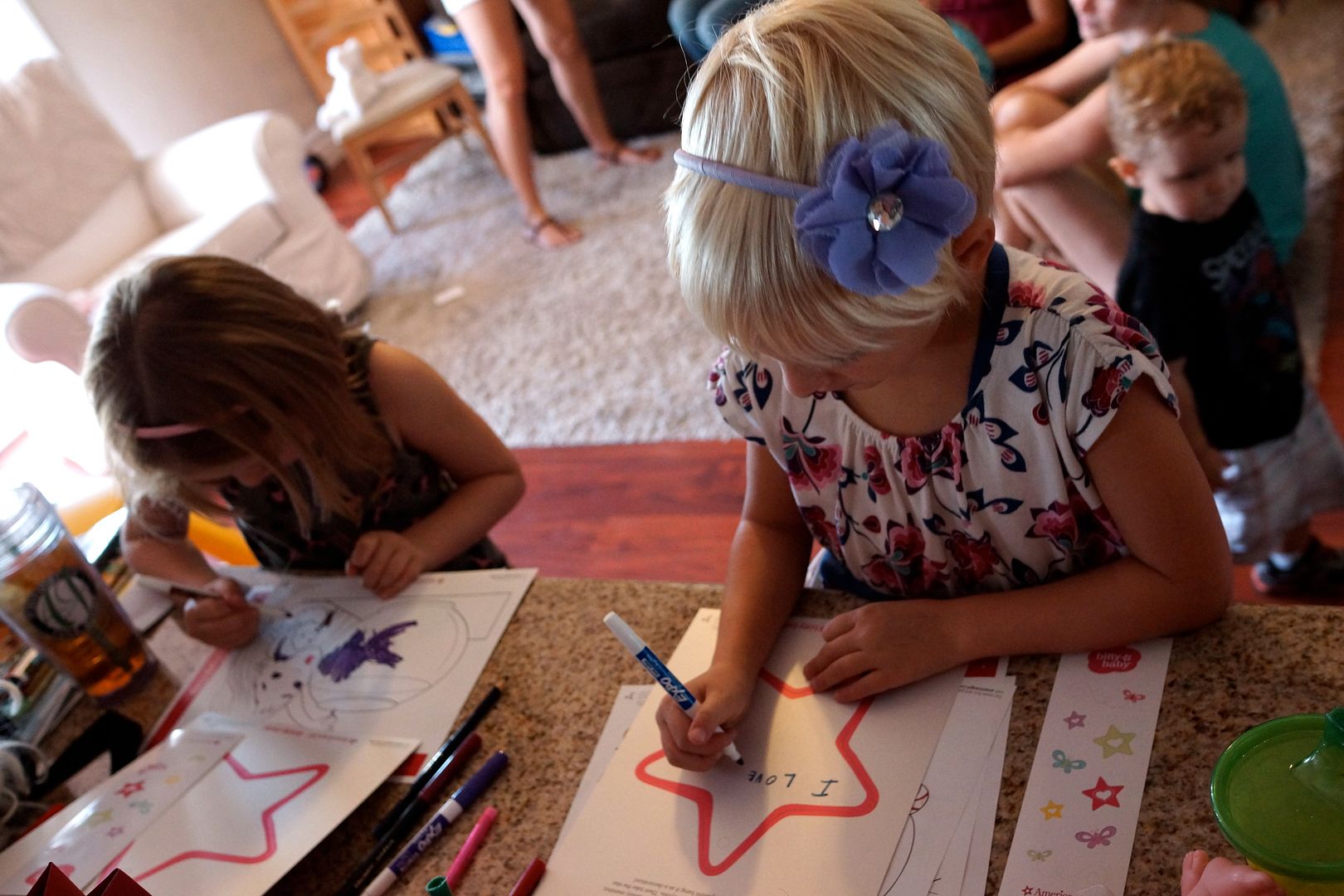 Even the kids that didn't "win" still had fun though. Here are two of our bigger girls doing the star activities and coloring pages.
If you haven't heard of House Party check them out. Everything is FREE and if you are selected to host a party you get a big box of goodies to share with your friends. I highly recommend them!
Other House Parties I've Hosted Recently:
*Note: I do not get paid to talk about House Party, I just like them!