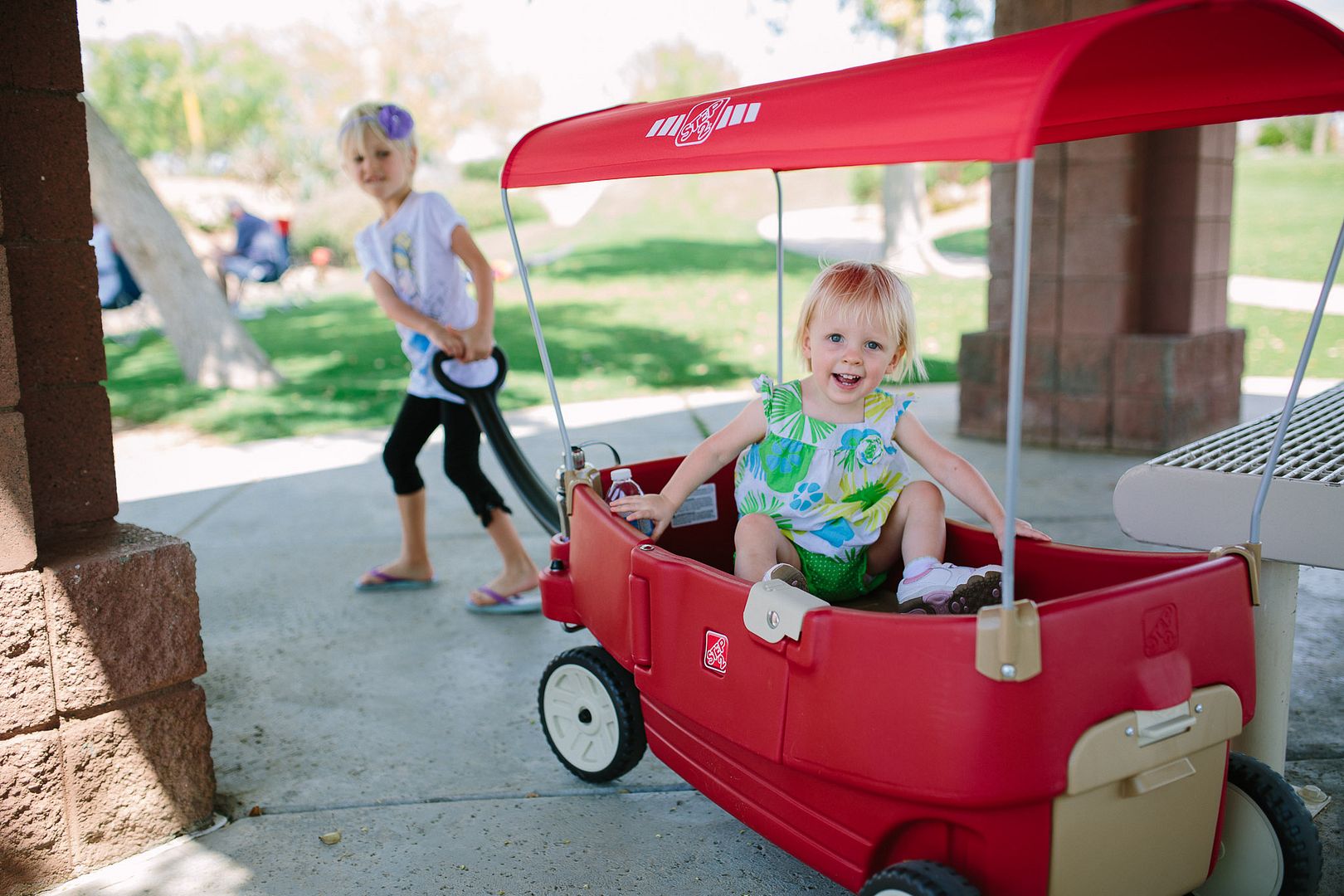 We have a little red wagon at our house and it is quite popular with my littles. My 2 year old asks every day for the "wagon". She runs into the garage with glee when I tell her we're going for a ride. Especially if she knows it's to the playground.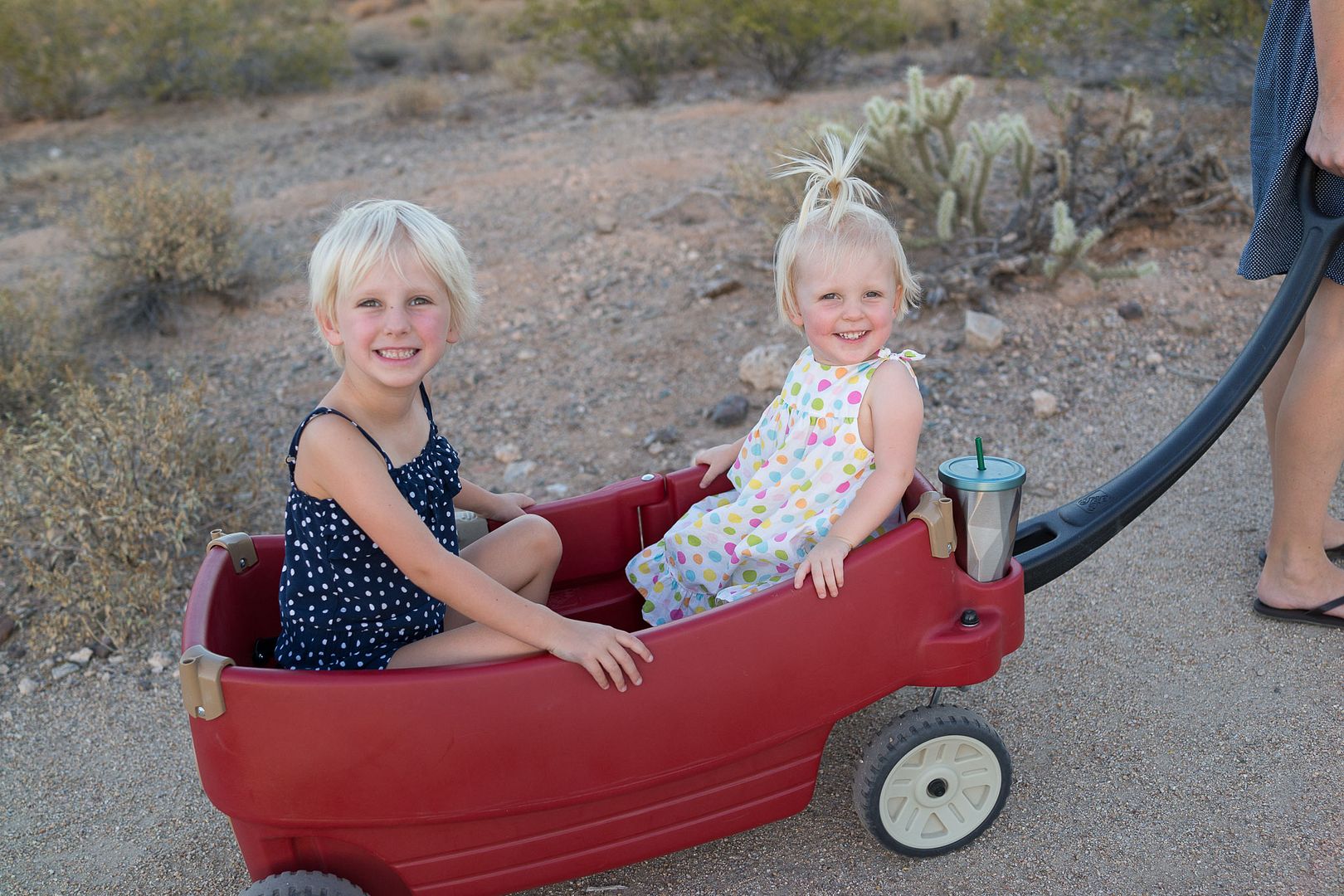 The wagon is a Step2 All Around Canopy Wagon. It has a removable canopy, 2 seats (that fold down flat), seat belts and 4 beverage holders. Also a sweet little "trunk" in the back.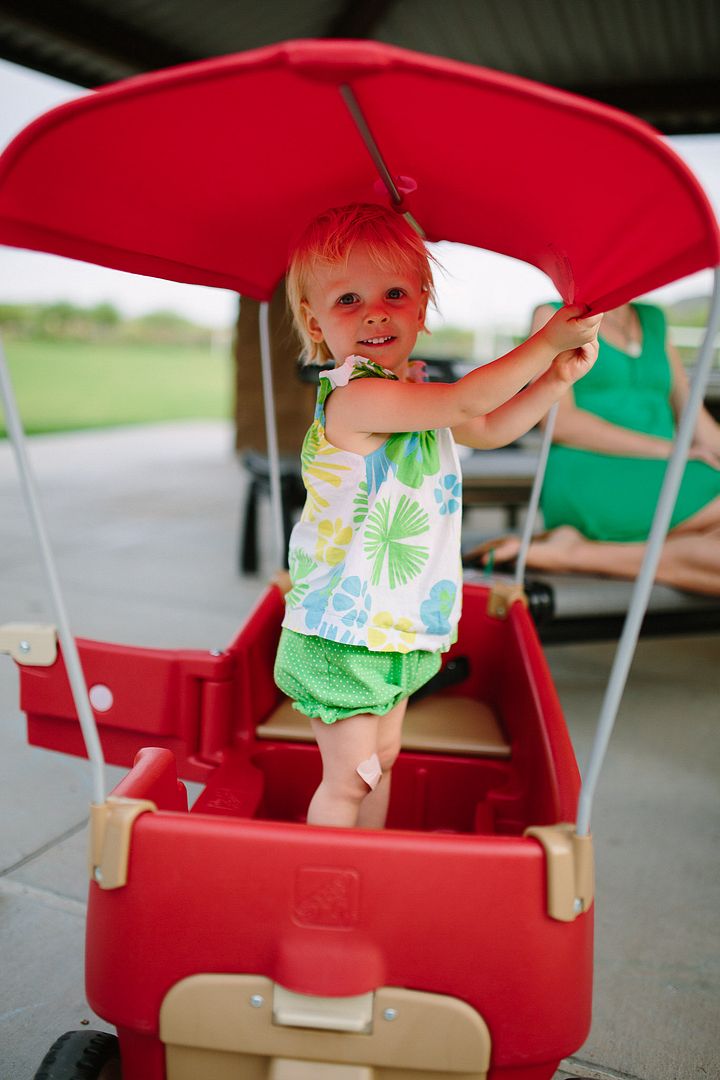 As much as I love this wagon there is one slight defect, the canopy. The plastic connector on the top unfortunately breaks easily. Our first was replaced promptly by the Step2 company, but the 2nd broke just as quickly. I'm able to still make it work with a little duct tape but it's annoying.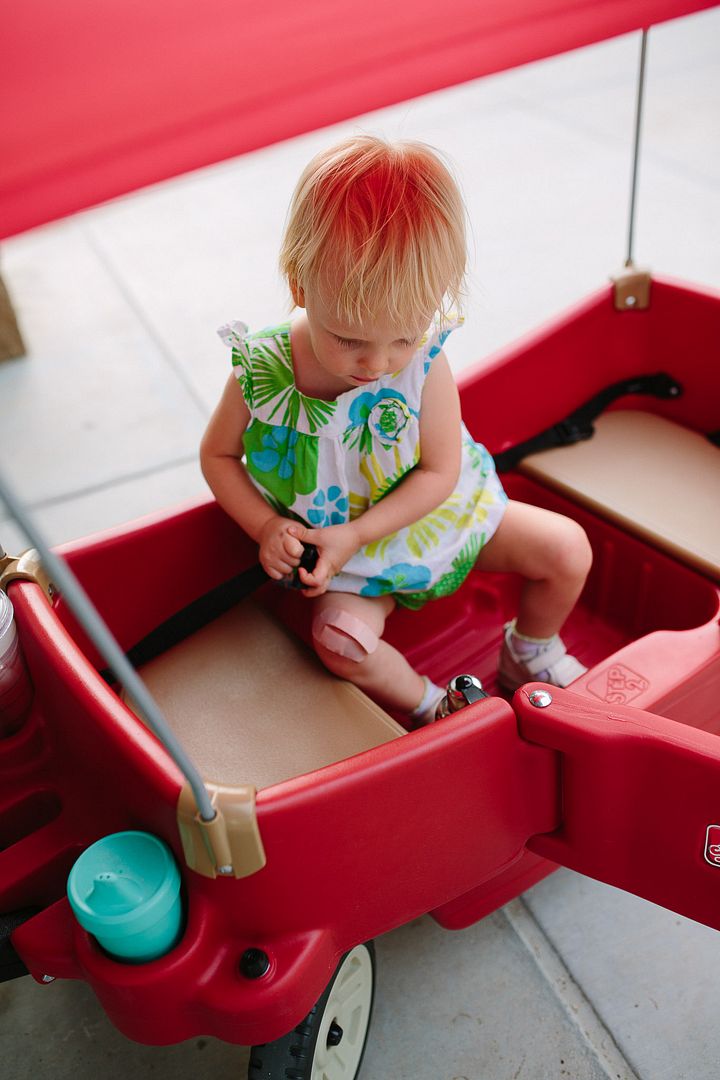 The seat belts are handy although my daughter plays with them more than she actually uses them.
Our wagon gets lots of use with walks around the neighborhood, local festivals and trips to the school bus stop.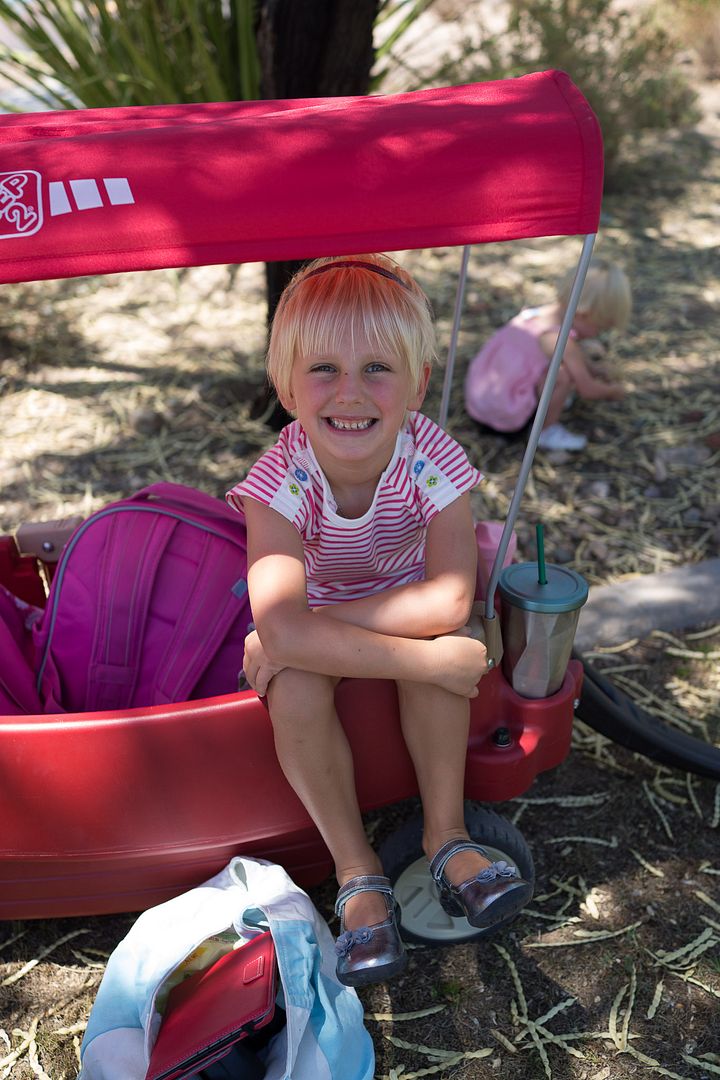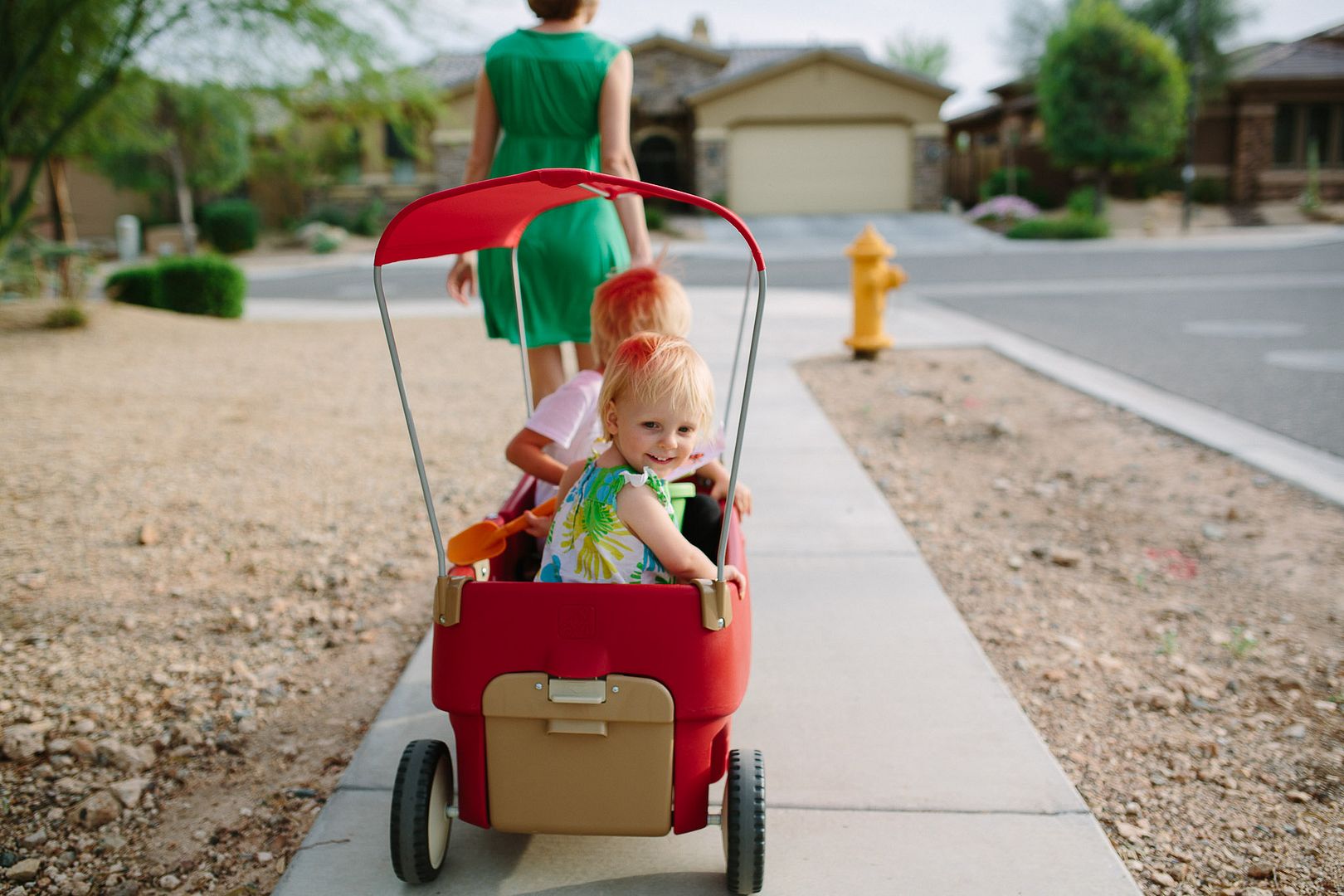 *I got our Step2 Wagon through Amazon with free shipping!