I spend a bit of time on Etsy both as a buyer and a seller. Right now I only sell vintage toys (mostly Fisher Price) and I often find myself looking at FPLP items too. That's how I found this delightful print.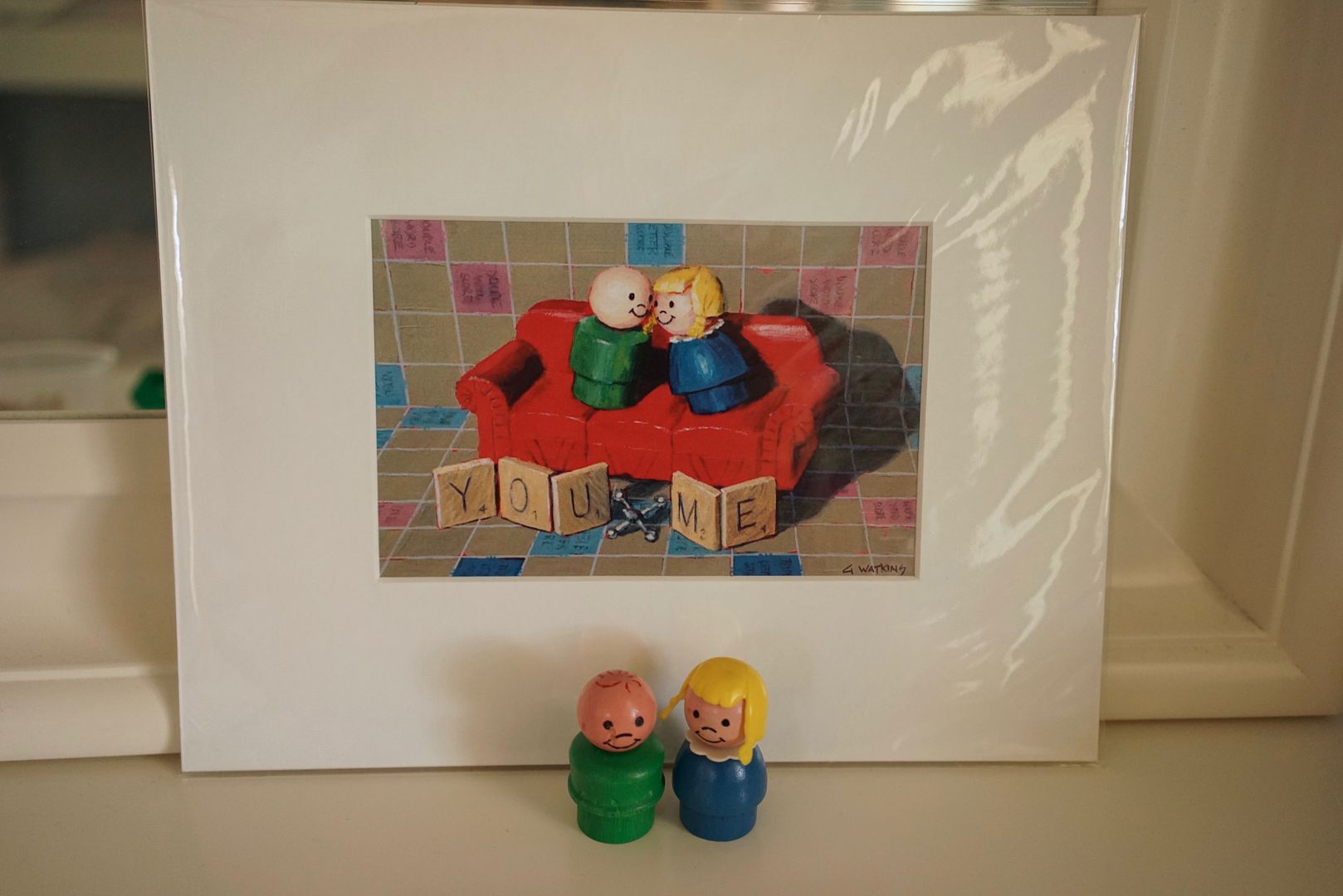 The shop is called Mostly Little Art and it is full of delightful original paintings and prints for a reasonable price.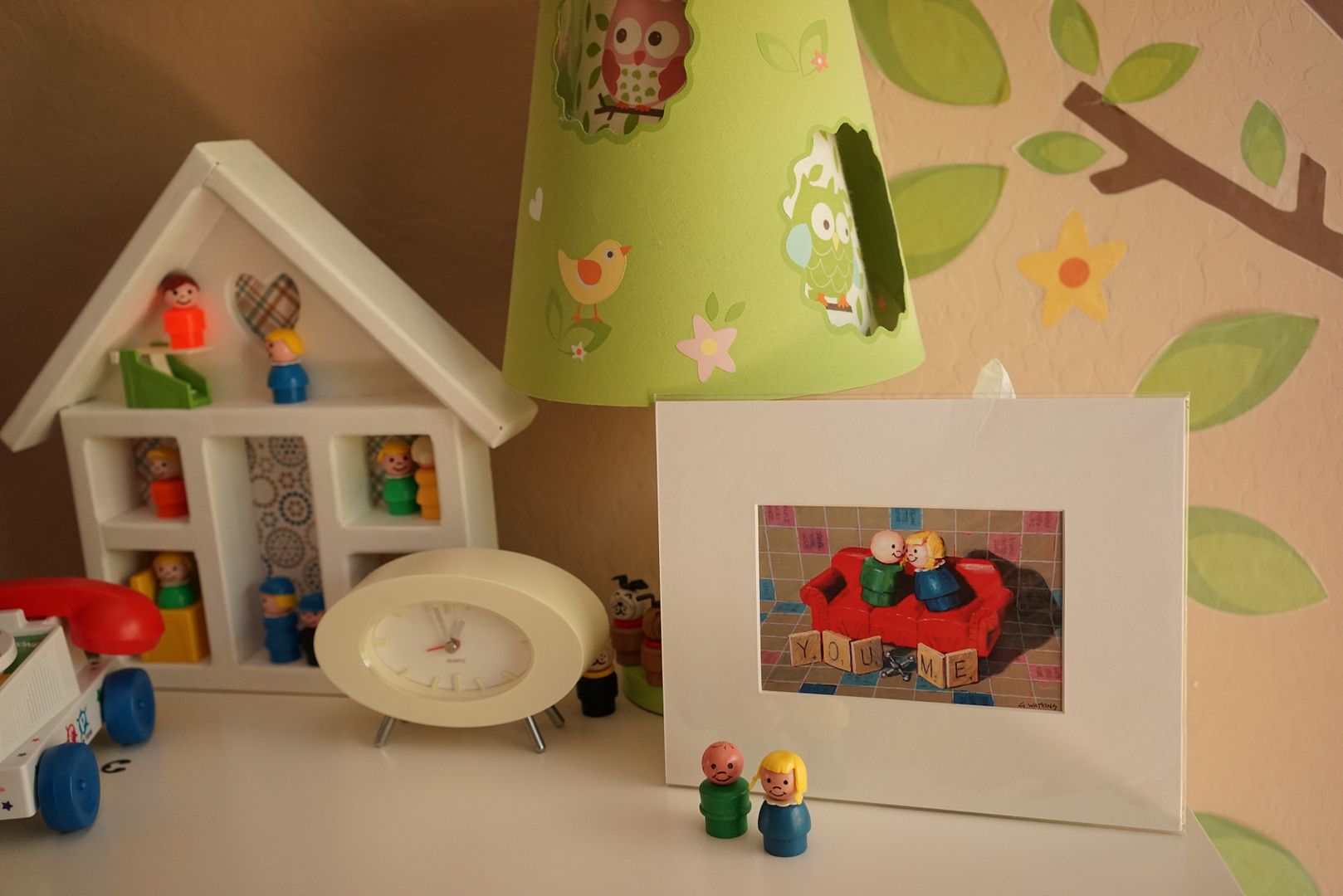 My print came quickly and well packaged. It looks fantastic in our playroom.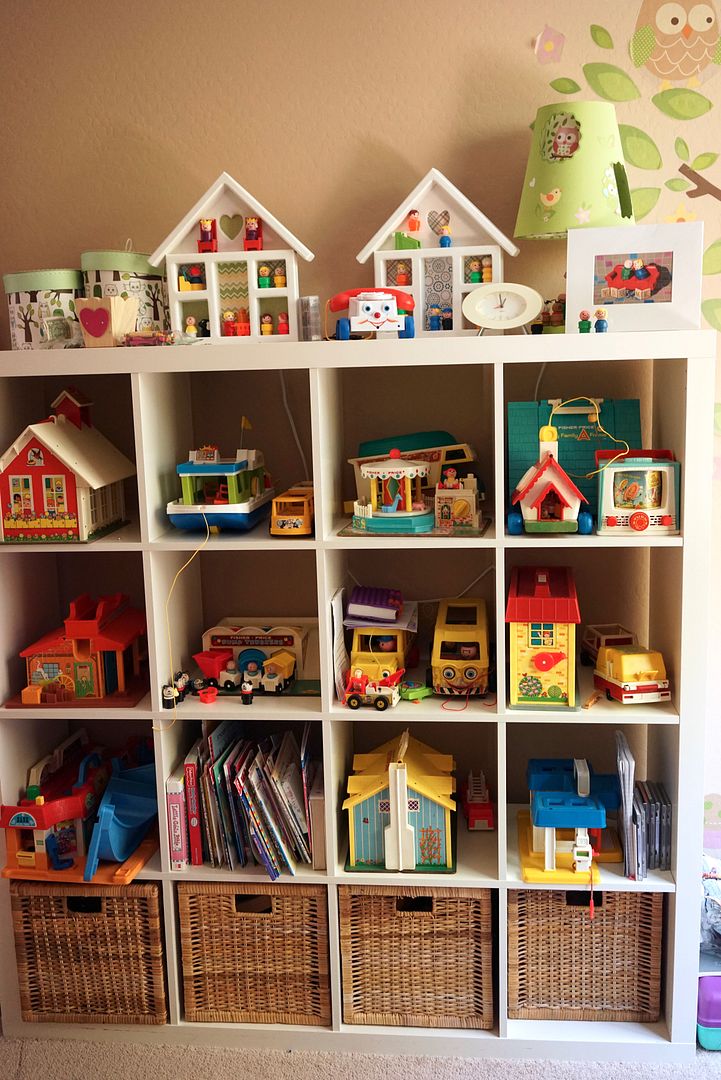 *Note: The adorable white house shaped organizers were decorated for me and given as a birthday gift by my daughters and a dear friend.