We're almost half way through our summer break and we've already had a few adventures. First up was our family road trip to Zion National Park! I planned ahead for the many hours in the van by making activity bags. They pretty much got us smoothly to our destination(s). Now for where we stayed when we got there!
Our favorite resort (Cable Mountain Lodge) was booked so this time we had to try someplace new. We ended up staying at two different hotels/resorts during our week there.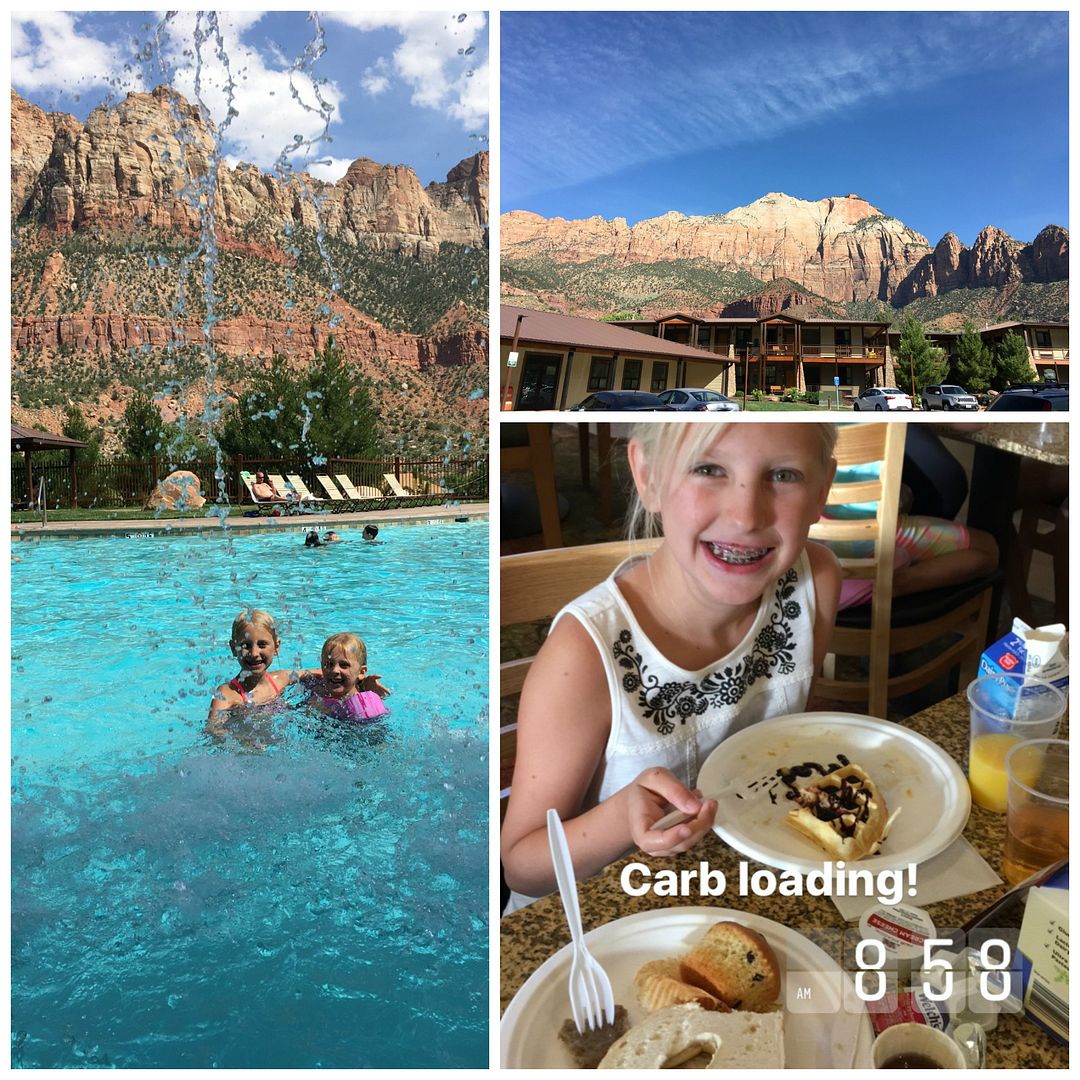 We spent the first two nights at the La Quinta Inn & Suites at Zion Park/Springdale. We stayed in a Family Suite that included two rooms and a kitchenette (small fridge & microwave).
Pros
Kids got to sleep in bunk beds (built in) which they loved.

The bed was comfortable.

FREE Breakfast!! I liked the waffle maker, kids loved the cereal.

New (4 yr old) hotel in a great location in the middle of town.

Kids LOVED the swimming pool it had water features, shaded areas (not in the pool) and amazing views.
Cons
No elevator.

Balcony/Patio area isn't private, people walk right by. Same with the windows looking out, all have people walking by.

Limited views from the rooms.

Coffee is not-so-great.

Wi-fi isn't very strong.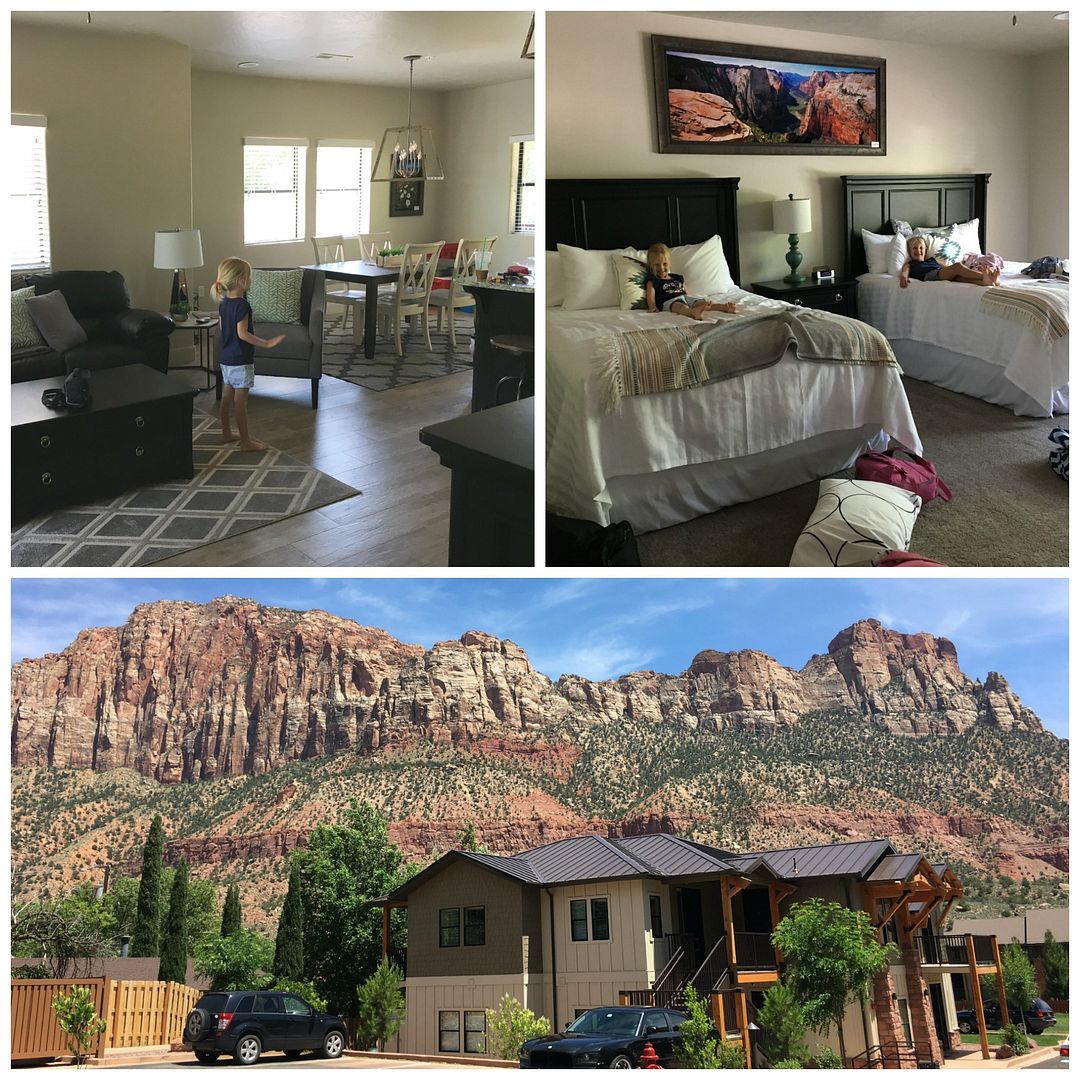 As a result of the lack of view, tiny fridge and wi-fi we switched accommodations after 2 nights. My husband found us a sweet last minute deal on a beautiful vrbo in town called the Watchman Villas. It was quite luxurious compared to the La Quinta and we were comfortable for the next 2 nights.
Pros
Beautiful huge 2 bedroom condo with full kitchen (and another 1/2 kitchen), 2 bathrooms, private balcony, free laundry and faster

Wi-fi.
Only Con is that it would have normally cost 2x what La Quinta did. So look into last minute bookings when possible It also didn't have a pool but we could have used the pool at a sister property.
Both properties were right on a Zion Park/Springfield shuttle bus line. You can catch a bus that takes you to the park entrance (for free). My girls enjoyed the bus and it ran pretty frequently. The were usually packed, so be prepared to stand.
While we stayed in Springdale we explored the shops and found a few fun things to do. Our kids are really into rocks right now so we looked at a few of the rock shops in town (there are at least 3!). Our favorite was Zion Prospector: 694 Zion Park Blvd, Springdale UT.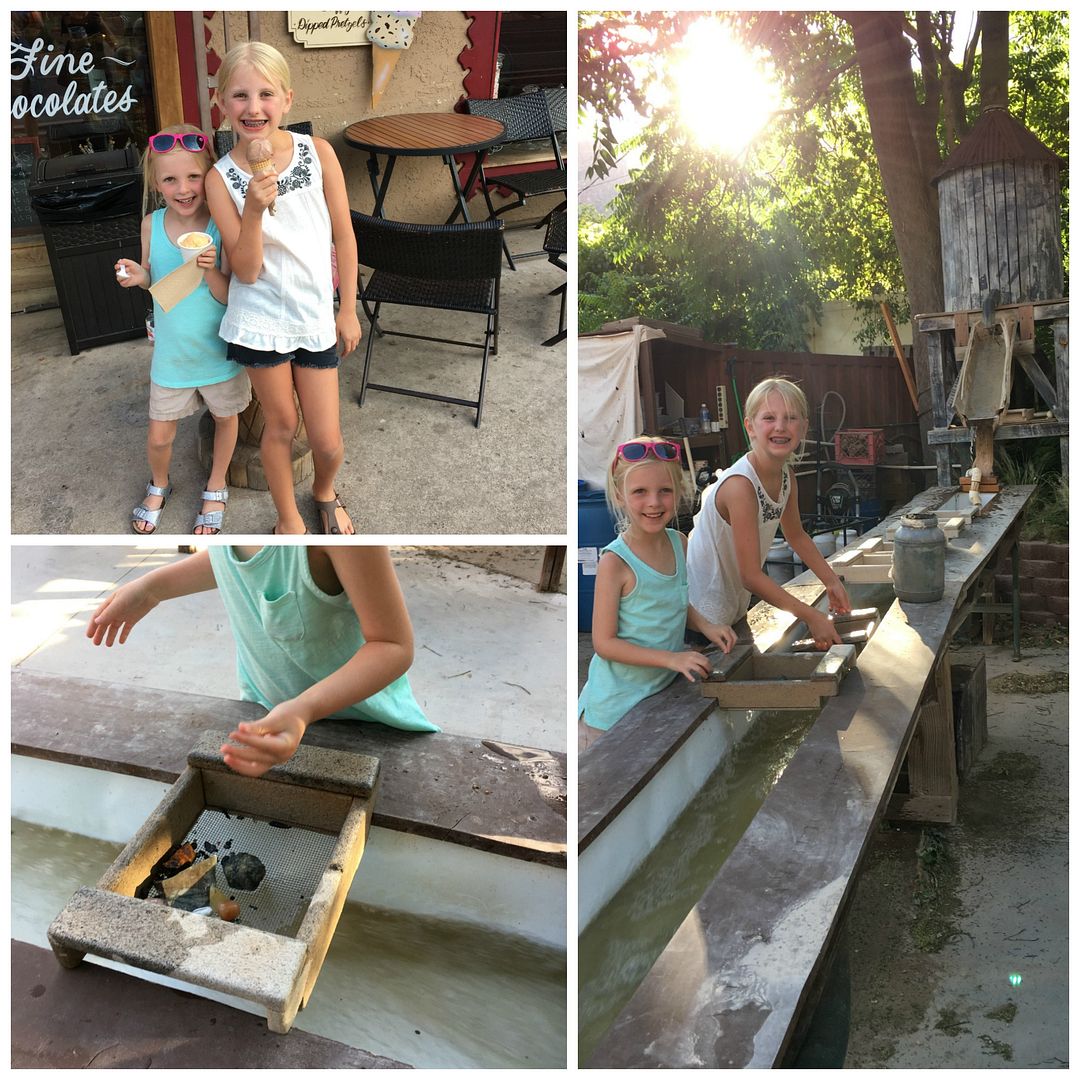 We spent over an hour looking around the shop at all the different rocks, fossils and beautiful stones. They have the biggest selection! Then as if that wasn't enough fun we paid for the kids to have a "sloush-jar". They had the best time sloushing and looking for treasures in the jar. We ended up with so many beautiful stones and objects (shark teeth). The kids LOVED it.
And of course no trip is complete without an ice-cream cone! We found ours at the Springdale Candy Company.
Family Dinners
There aren't many restaurants in Springdale, especially family friendly with gluten-free choices. We're a bit picky. :) These three had options for us and at each dinner at least 75% of us were happy!
Bamboo Chinese Restaurant: Had lots of options and we ended up with leftovers! The water was tasty too.
Blondies Dinner: This kitschy diner had a relaxed atmosphere and lots of comfort/diner food. My kids appreciated the chicken tender/fries (ah kids) and I had yummy sliders. There were also salad choices for the gluten-free. An aside, they introduced us to "Utah Sauce" a popular condiment that is a mixture of ketchup and mayo. We are all about it now!
MeMe's Cafe: My favorite restaurant! This lovely restaurant had all day crepes (savory and sweet), wine, fresh squeezed OJ, espresso and regular food too. The kid's meals included fresh fruit and the crepes could be gluten-free. Love love!
For more Zion trip information check out our favorite family Zion hikes and also our family UTV adventure!