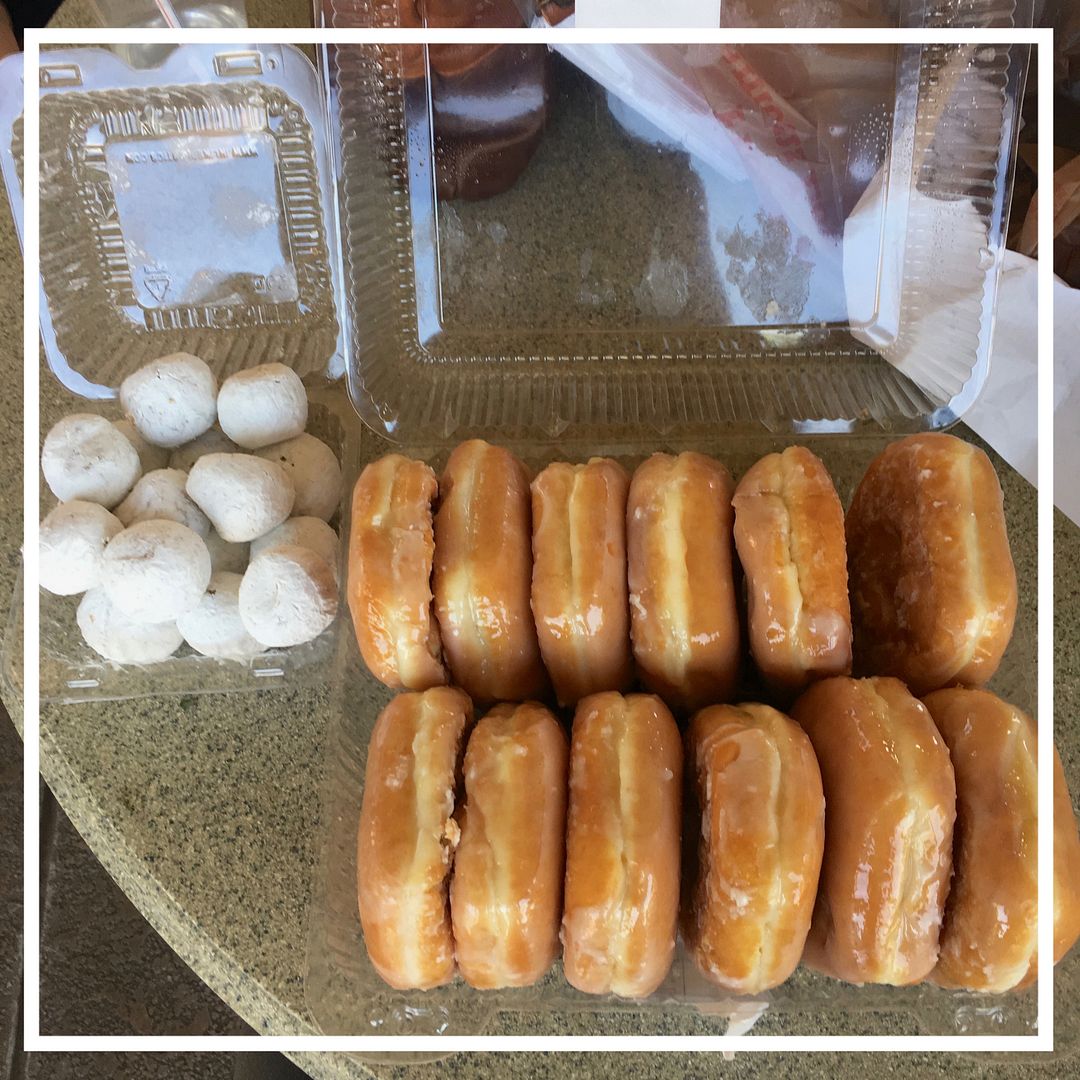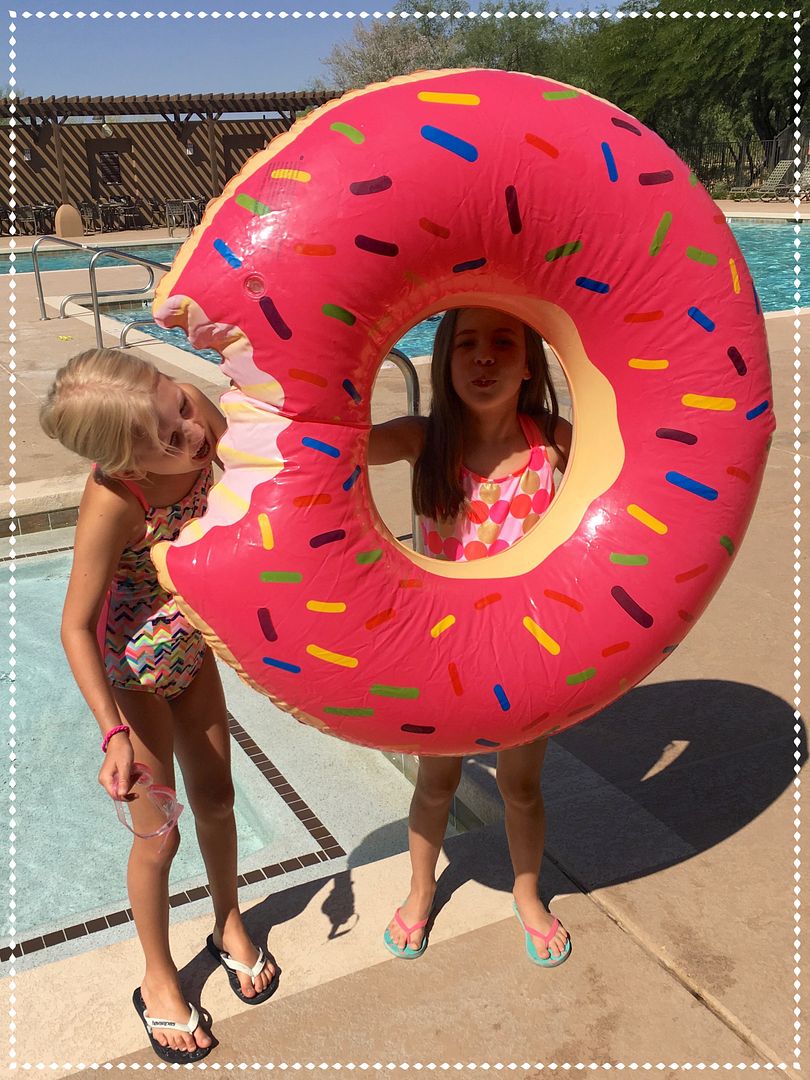 We had a fantastic National Donut Day yesterday. Did you pick up any freebies? I ended up buying a dozen donuts plus a package of donut holes to share with our friends. Then we had a fun morning at the pool. Perfect!
But all this donut talk had me thinking about non-edible donuts and I found the best/funniest items. I just had to share them with you.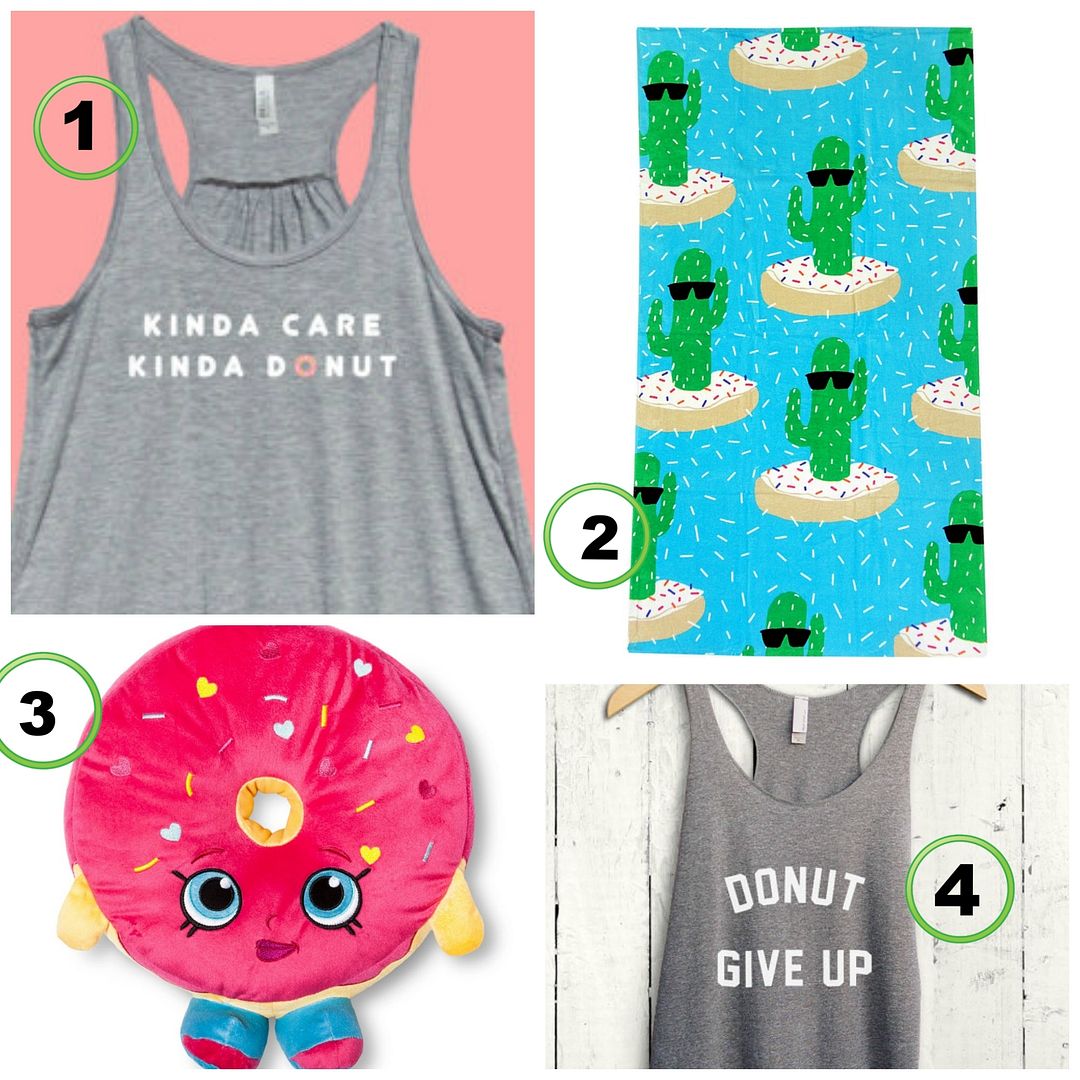 1. Kinda Care Kinda Donut by ThisIsMyYearGear on Etsy for $20.
2. Printed Cactus Donut beach towel from Target. Only $9.89!
3. Donut Shopkins Pillow from Target. My youngest would LOVE this! $19.99
4. Donut Give Up Tank by SuzySquats on Etsy for $23.99
Love those donuts! I have got to get that awesome donut + cactus towel, perfect for Arizona.
I'm going to try out some new gluten free donut recipes and will come back and post them soon. This may be the summer of donuts!