The girls and I are having a little respite from the oven that we love. We are spending time in lush/cool oh-so-green Washington. The weather here is 30-45 degrees cooler than back home. So basically it's fantastic. I'll be ready for the hot pool weather in a bit but for now we're enjoying wearing sweatshirts and pants.
Columbia City in Seattle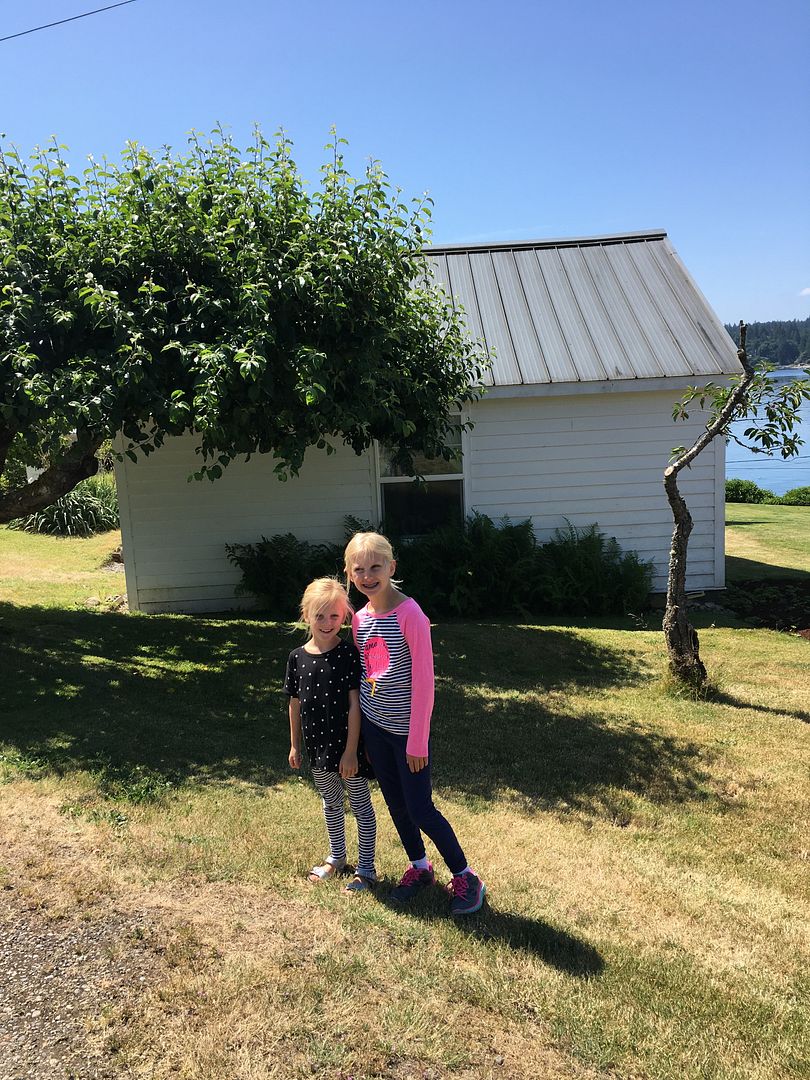 The tiny beach cottage :)
It's lovely for the girls to have a bit of change and to spend time with their cousins and grandmother. Tomorrow we will bury Dad's ashes as a family, something I've talked to the girls about for awhile now.
But today we have more beach walks, flower picking, sea-air breathing and memory making to do!