Ah, one of my favorite not-really-holidays of the year! Sure national donut day, daughter's day, dog day and underwater basket weaving days are pretty awesome, but Coffee Day? Come on, that's the best one of the not-really-holidays!
So raise your latte, iced coffee, flat white (my new favorite) or whatever java you prefer in a toast with me today!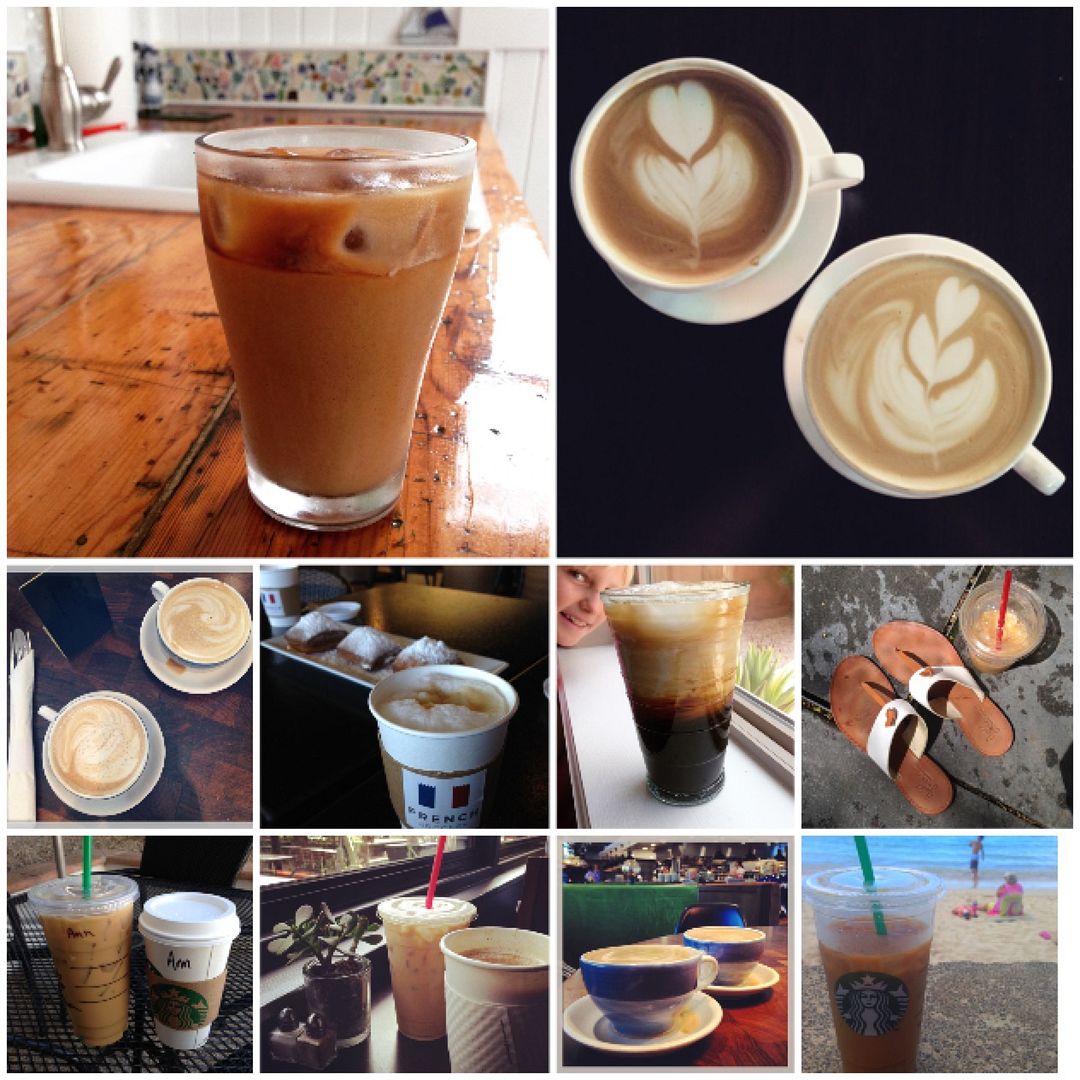 Just a few of my favorite cups of coffee from the last year. :)
For today's coffee freebies check out:
Dunkin' Donuts: Free medium cup of Dunkin' Donuts hot or iced dark roast coffee. The limit is one per guest, and is available at participating locations.
Krispy Kreme: Free small coffee and original glazed donut.
Panera Bread: Rewards members have been able to score a free coffee every day of September, so that deal will still be in place for National Coffee Day.
Whole Foods: Stores nationwide are offer 12-ounce cups of coffee for $0.25 through September.
Dutch Brothers (in AZ at least): Receive 9 stamps for ANY drink 20oz or larger at all Dutch Bros. locations! (which is one stamp off from a freebie!)
Once again Starbucks isn't giving out free coffee, because really they don't need to!! However I did read that they are starting a program where they plant trees or something like that. Perhaps your local barista can fill you in on the details.