Today on Fisher Price Fridays it's the Firemen! I have three different fire trucks and lots of little firemen. The firemen are very special Fisher Price Little People (FPLP) figures because they actually have arms! These arms are important because they can hold onto hoses or ladders. We'll see more of that in a bit.
First off is the Play Family Fire Engine #720. It was made from 1969 - 1979 and has a wood base. This fire engine has a permanent driver (just his head) which bounces around as the truck moves when pulled by a yellow plastic chord. The bell on the back also dings as the truck moves. The white plastic ladder can telescope all the way around and reaches high in the air.
The fire "hose" is made of shoestring and is 12 inches long. It can be held (by the fireman) and then wrapped around when done. There is a peg on the back for a fireman (or in this case a dog) to ride on.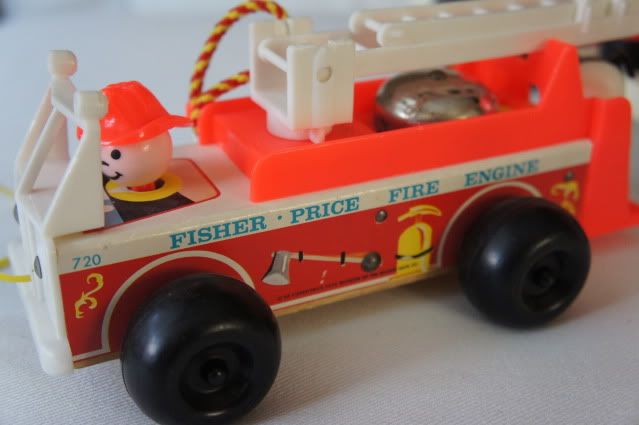 The truck has detailed lithographs on each side. This side has a fire ax and fire extinguisher. The opposite side has another fire extinguisher and what I think is decals of where a hose would connect. I'm not exactly a fire truck expert. :)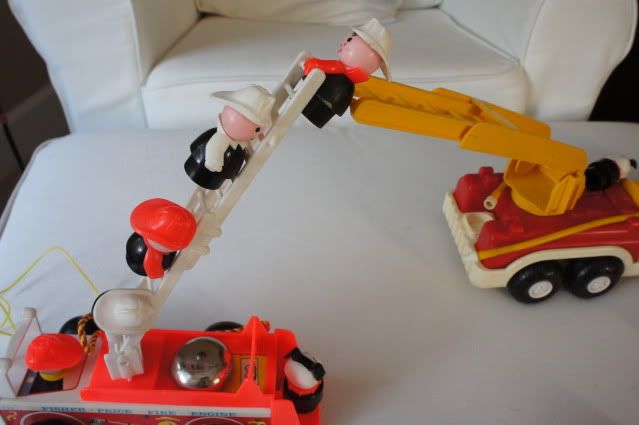 The original #720 set came with one fireman (not counting the permanent one), either black with red arms and a white hat or black with white arms and a white hat. Their arms can help them hold onto the ladder as shown. There is a rare fireman that was wooden and did not have a visible collar around his neck. I don't have one of those.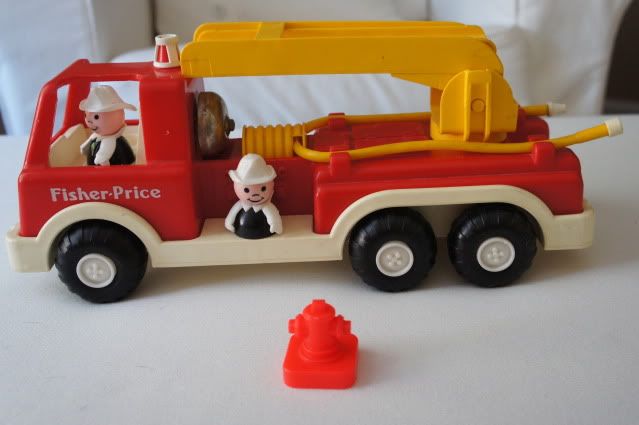 Next up is Fire Truck #2361. This truck is a later model, made from only 1989-1990. The fire truck came with two firemen (black with white hat and arms), a dog (dalmatian) and a red fire hydrant.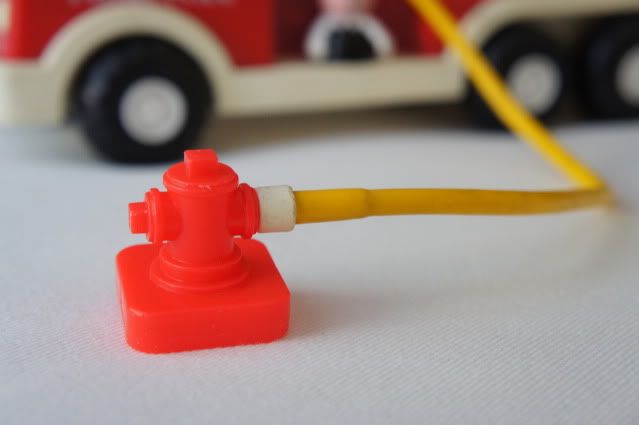 The yellow fire hose has two sides with handles, one connects to the fire hydrant and the other can be held by the fireman.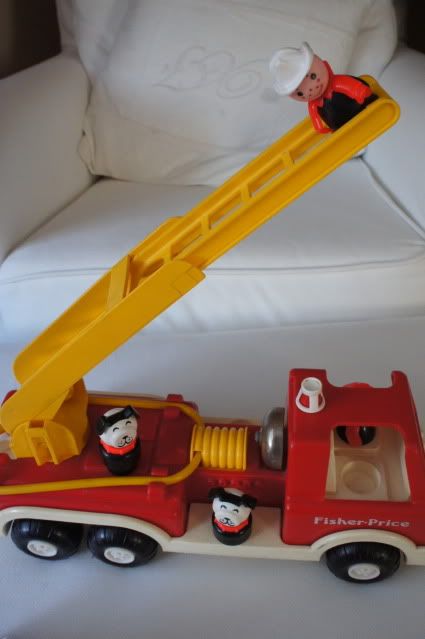 The yellow ladder moves around and extends.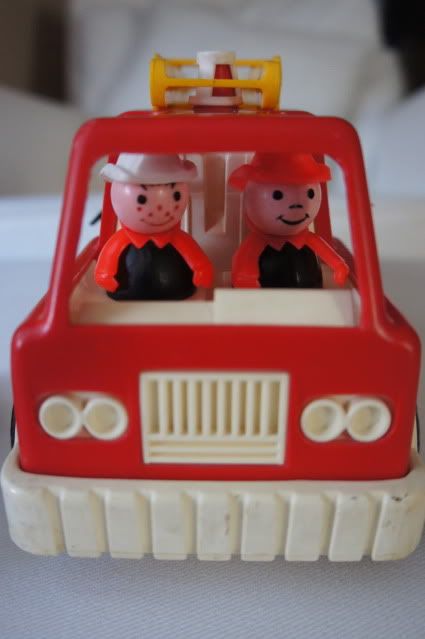 The white cap above the cab rotates when the truck rolls. The bell behind the cab also rings when the truck is moving.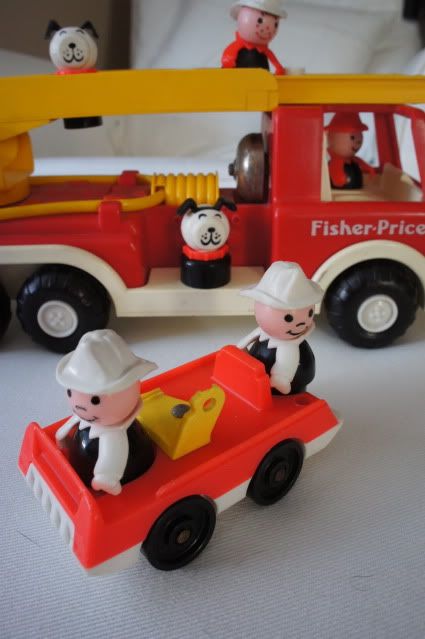 Last but not least Fire Truck #124 made from 1979-1990. My fire truck is clearly broken, and missing the ladder. If it wasn't broken you'd see a yellow extension ladder that the firemen can climb on (since they don't have a hose to hold). The original set came with just one fireman, the same kind as seen in my photo.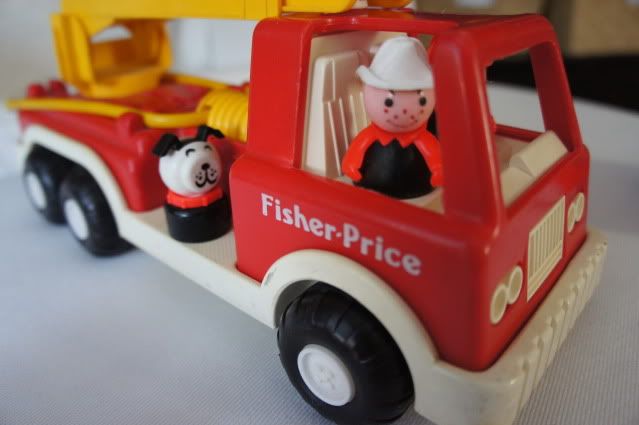 Have a great weekend. My 4 year old wants to remind you to "stop, drop and roll" if you are on fire. :)