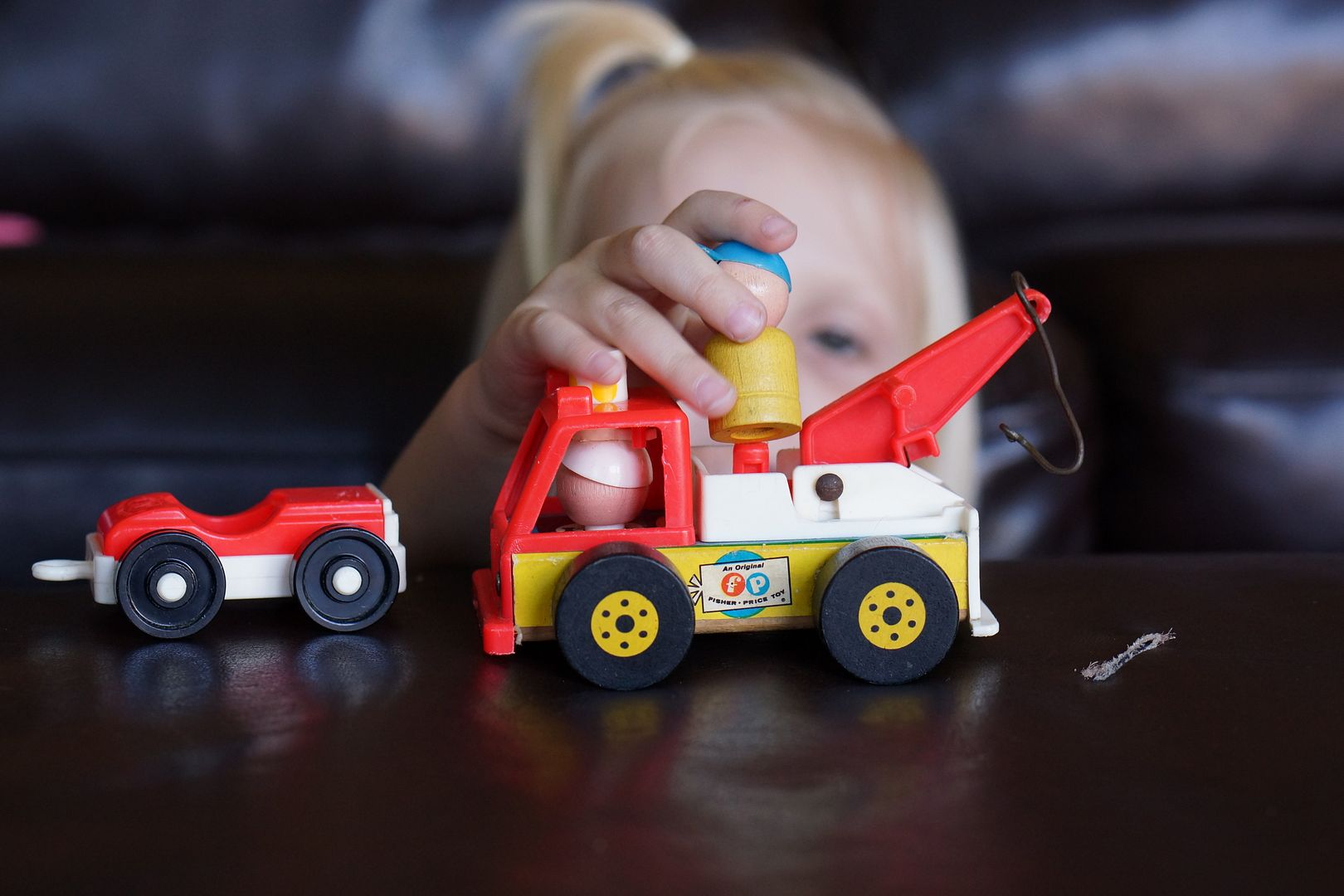 Happy Friday! I've got a sweet and rather old little set made from only 1969-1970 to share today. The Play Family Tow Truck & Car #718 is a simple set with a lot of color and character.
The set has two figures, the driver attached inside the tow truck and a little boy driver. The driver inside the tow truck is just a head that bobs up and down when the truck moves. The little boy has a yellow body, blue hat and a smiling face with freckles. One variation had the same boy but with a white hat instead. Note that unlike later FPLP this little guy has a straight body and is a little smaller.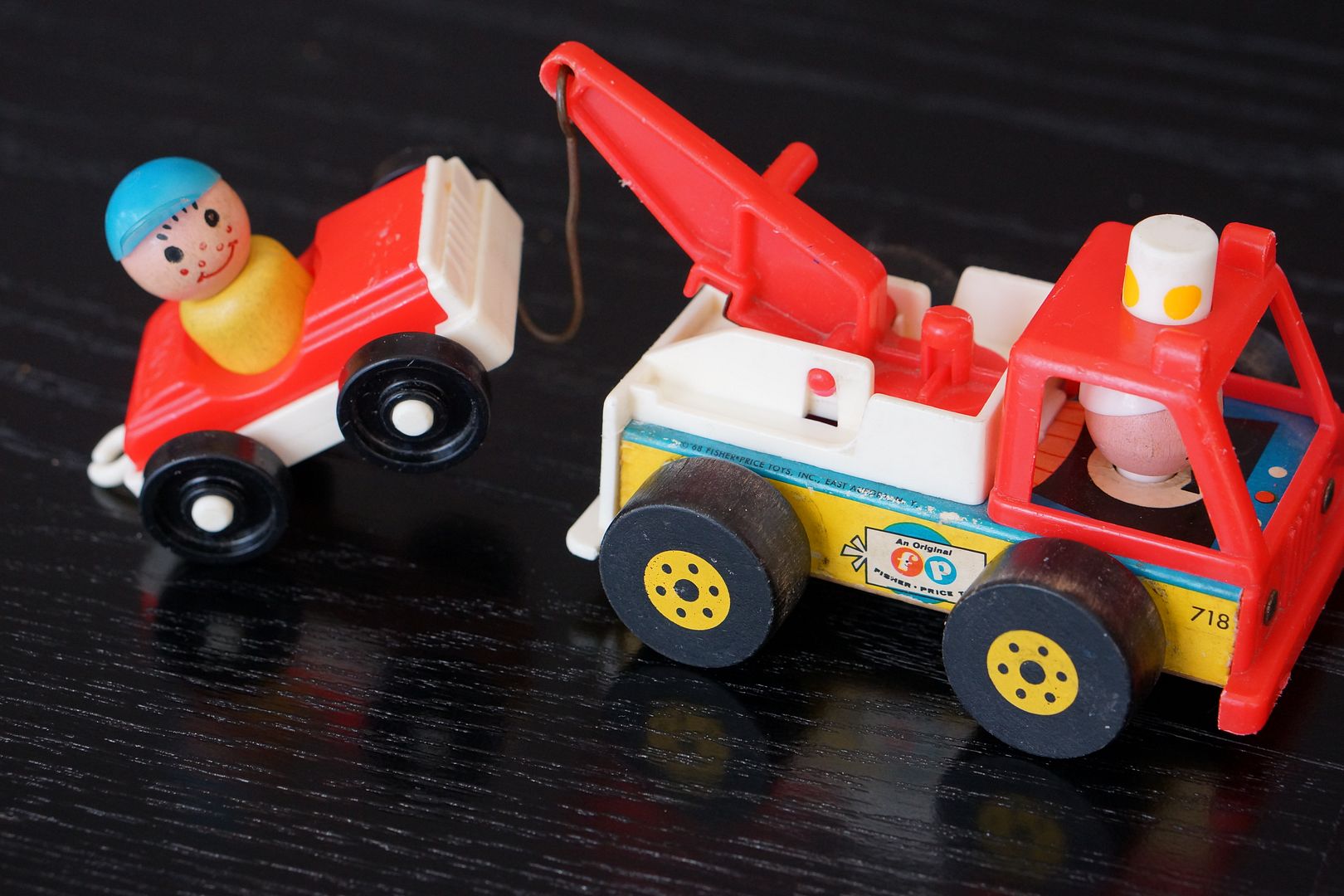 The car that comes with the tow truck set is similar to the Amusement Park #932 cars but has slightly larger wheels and a hook in the back. The car attaches to the tow truck via a metal hook that resembles a christmas ornament hook.
The tow truck has wood wheels/base/driver and the rest of the truck is plastic including the boom that moves. It can have a red top/boom as shown or a white top/boom.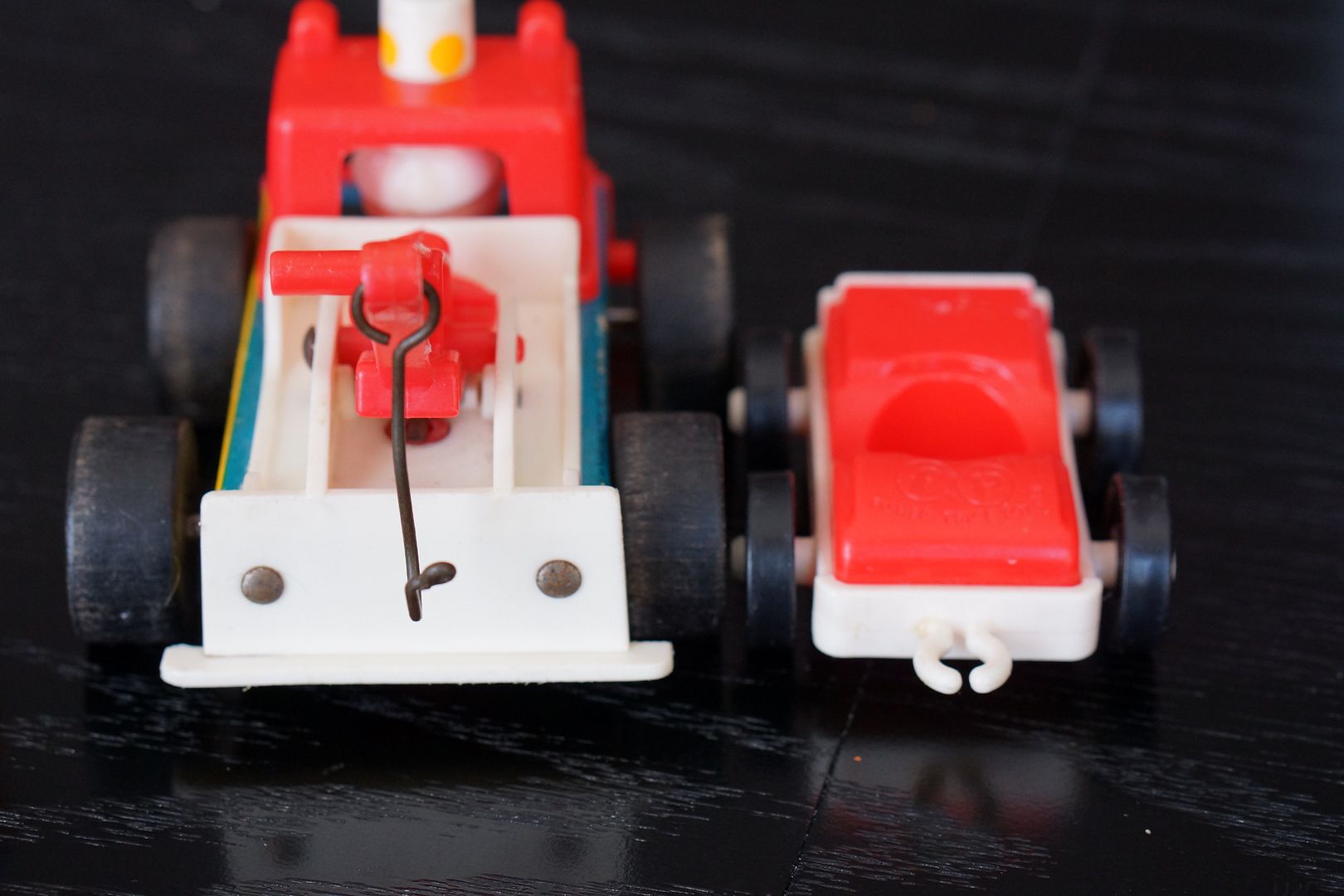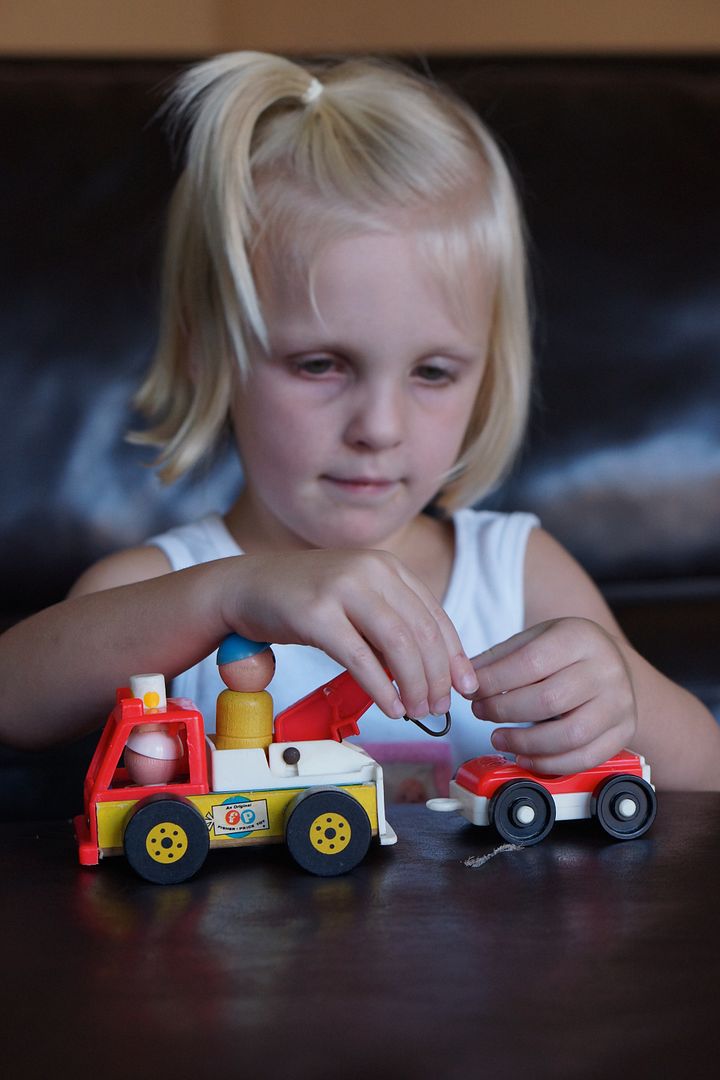 My little 4 year old can hook up the car herself and even found a fun spot on the boom for the little guy to hang out.
Each side of the tow truck has the same lithograph with the older FP logo. The top of the truck has a white knob that spins around and makes a clicking noise.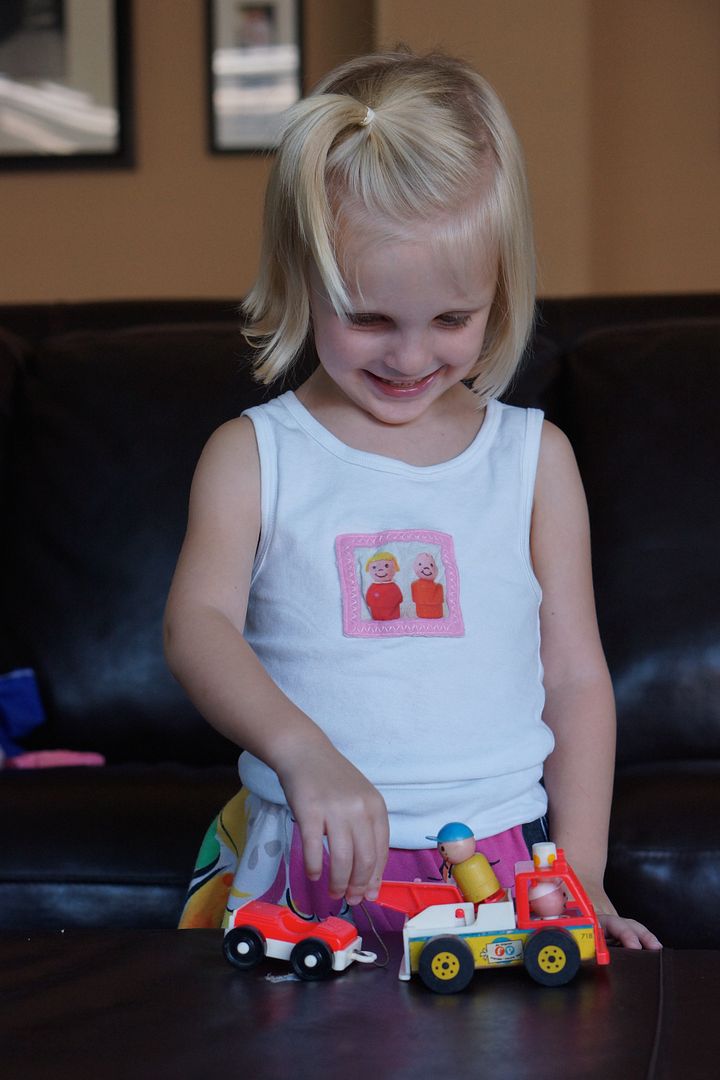 For more Fisher Price trucks check out:
And if you want to know where to find the cute FPLP tank that my daughter is wearing check out this post about it.