Today on Fisher Price Friday I am going to introduce a very special set. This set was the very first straight-sided non-pull toy Little People set produced. It is arguably the most valuable and unique vintage FPLP sets. Of course I am talking about the Amusement Park #932 produced from 1963-1965. This charming set came with a play mat and a variety of toys and people that went directly on the mat for play.
The Amusement Park was a well made set and many of the pieces (or similar versions of) were used in later FPLP sets. I do not own this set but was able to see it up close when a friend offered to let me and my girls see her very own childhood set. I was honored and today I'm sharing the photos I took this summer of our amusement park play date! :) It is not a complete set as some of the pieces were lost over the years. It also has some damage due to being well loved.
The Amusement Park came with a Merry-Go-Round, Whirling Chair Ride, Train, Bridge/Tunnel, Kiddie Swing, boats, cars and people (plus one dog).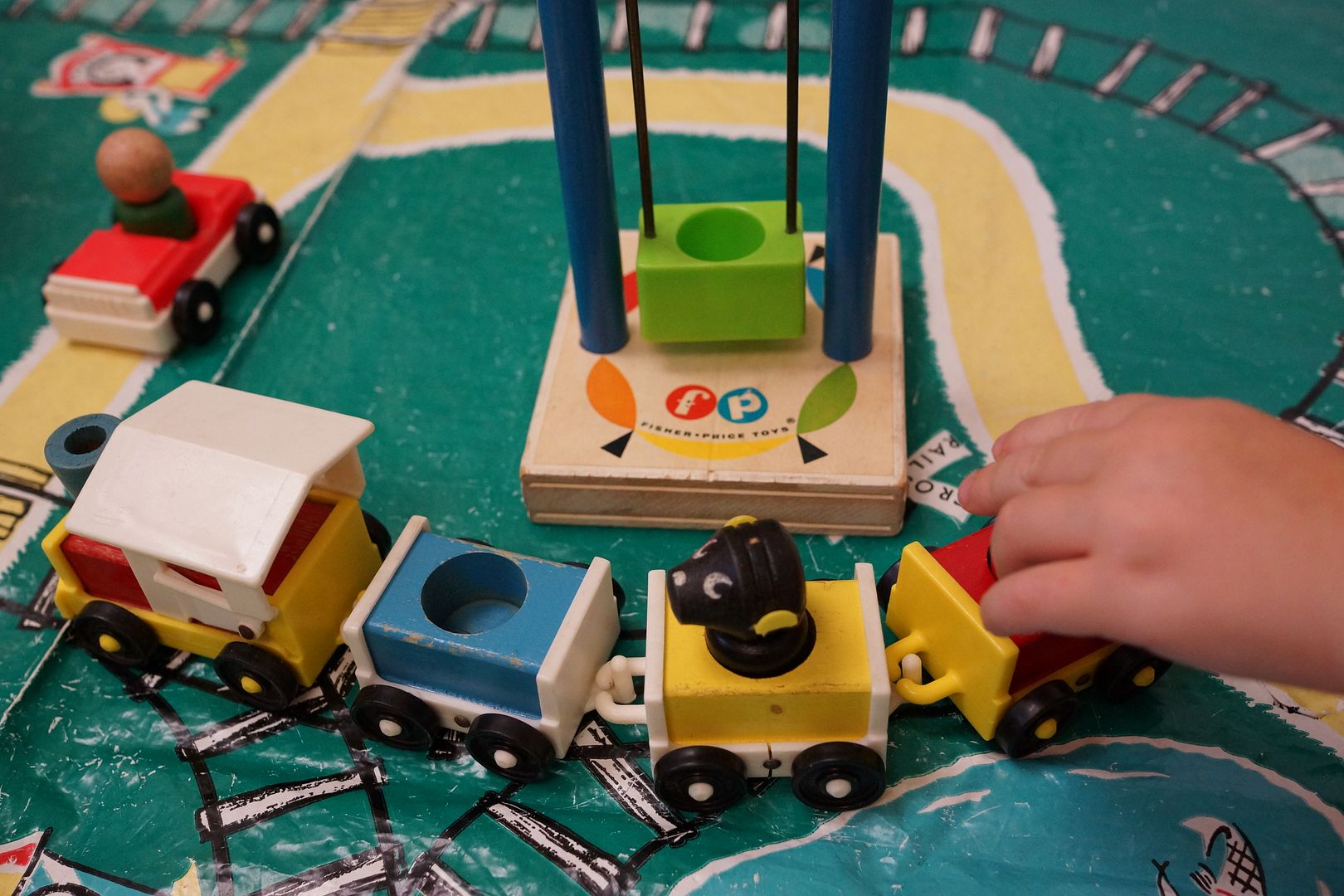 The choo-choo-train comes apart and includes 3 cars and an engine. The train was later sold by itself as the #719 Fisher Price Choo-Choo. There is track all over the mat for the train to travel around.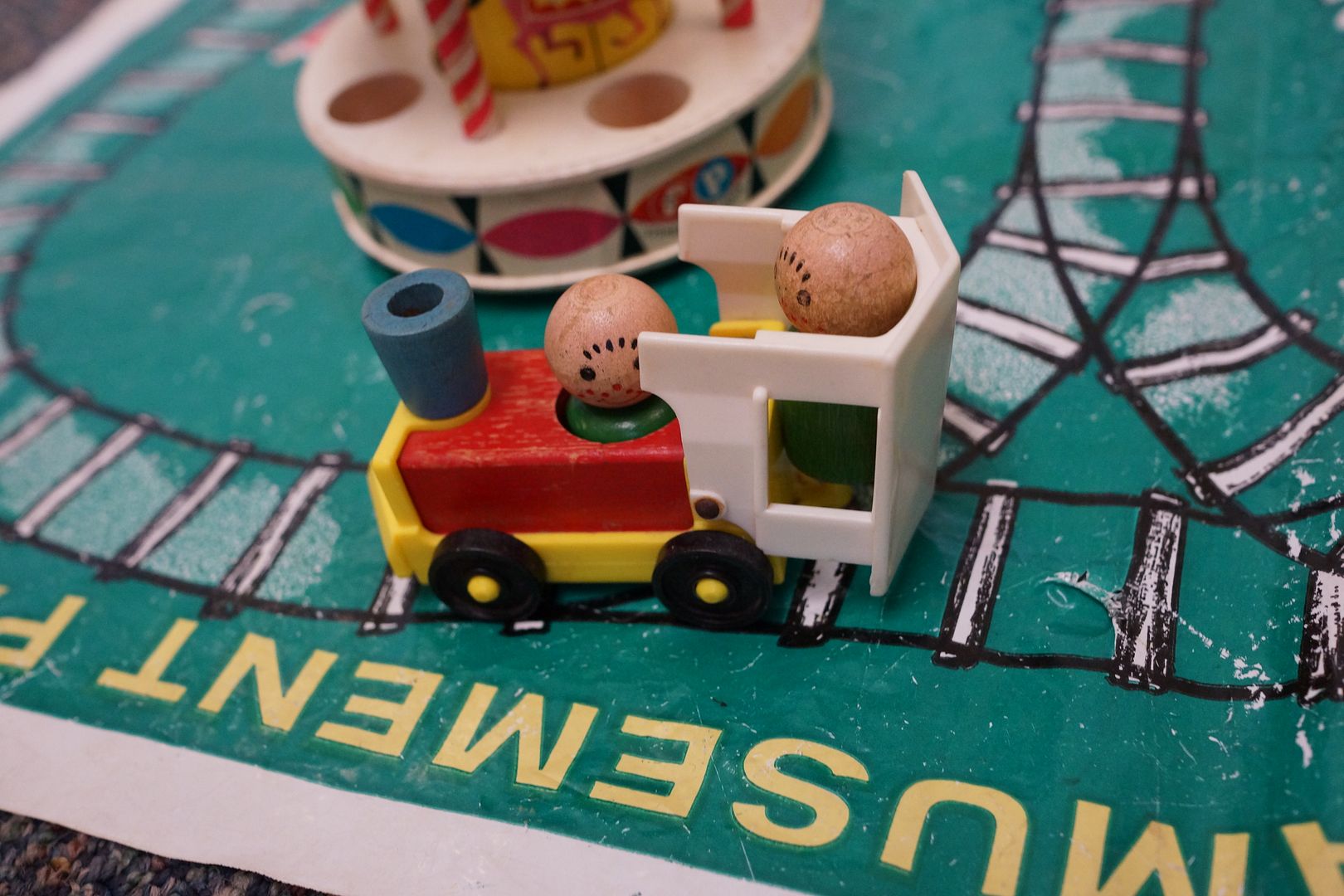 The Engine top folds back and makes space for another little person to fit.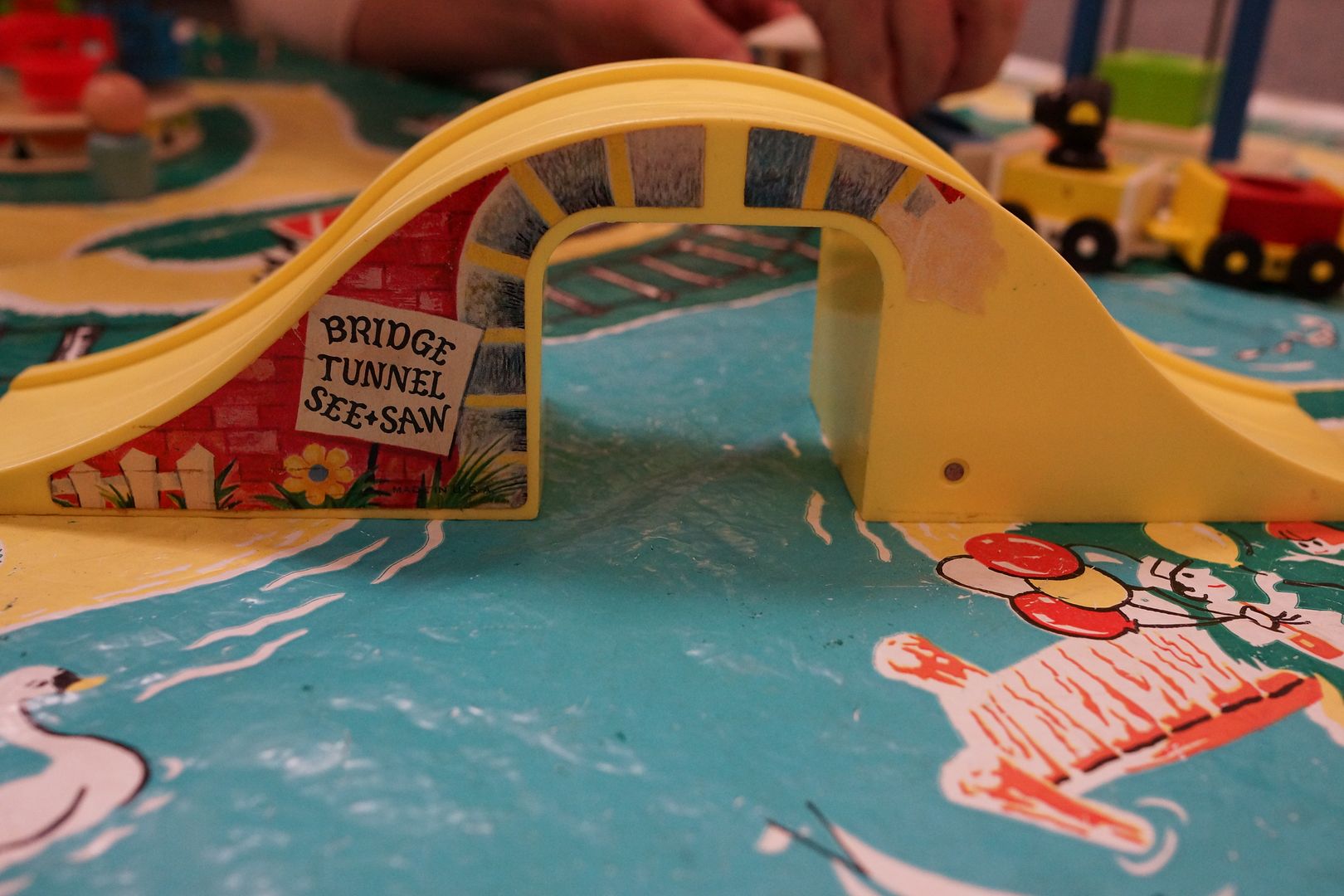 The bridge piece has a few cool features. It is also a tunnel and when flipped over becomes a gigantic see-saw.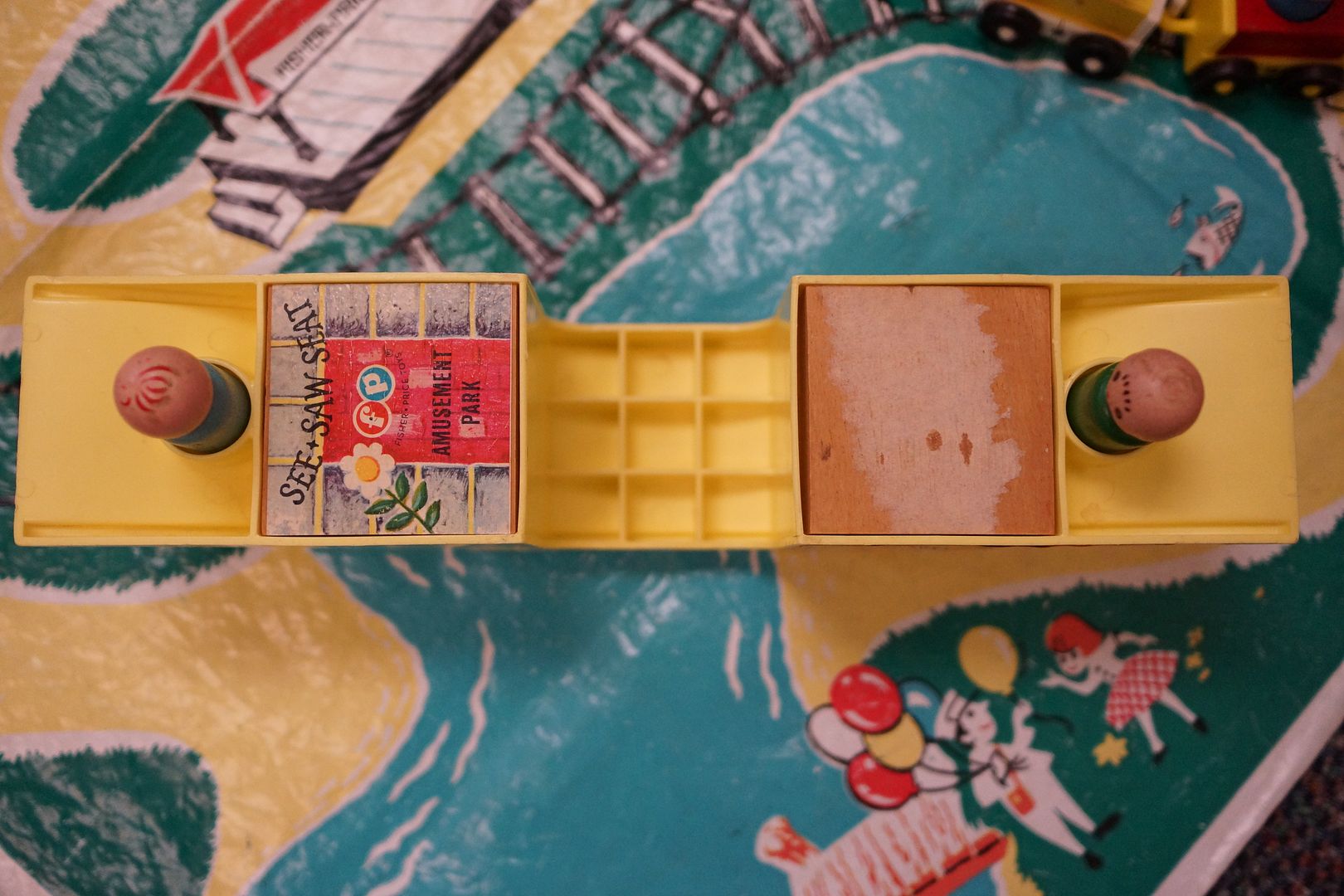 The see-saw has lithographs on each side (the right side is missing) and spots for two little people to take a ride.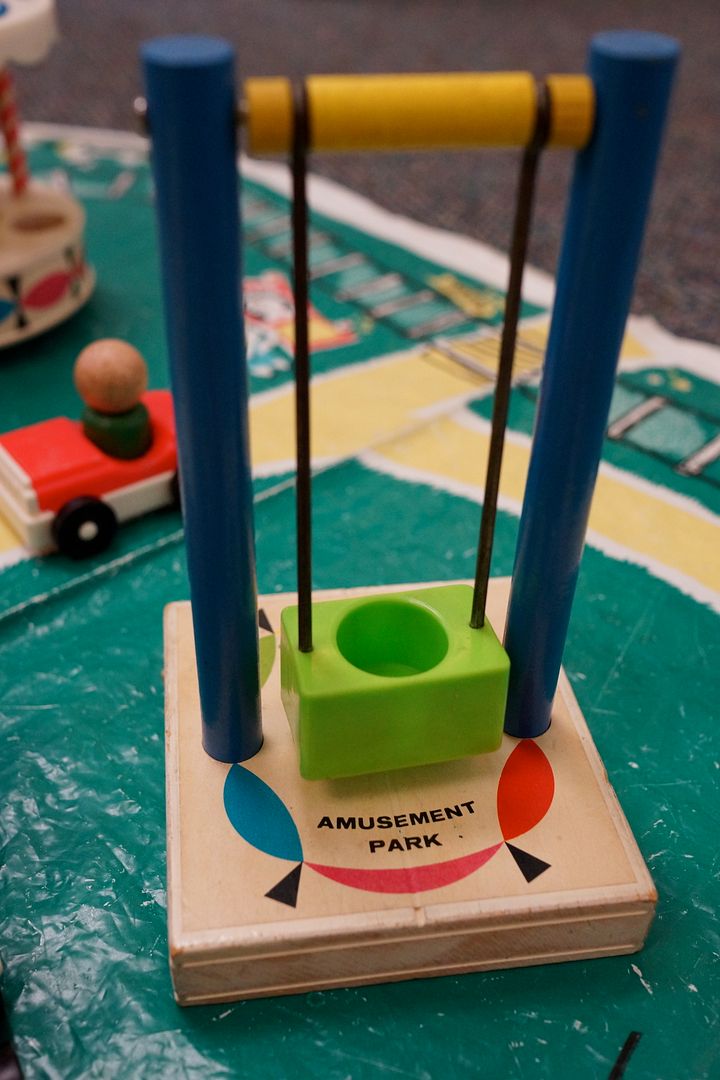 The kiddie swing holds one little person and has a wood base and wood dowels.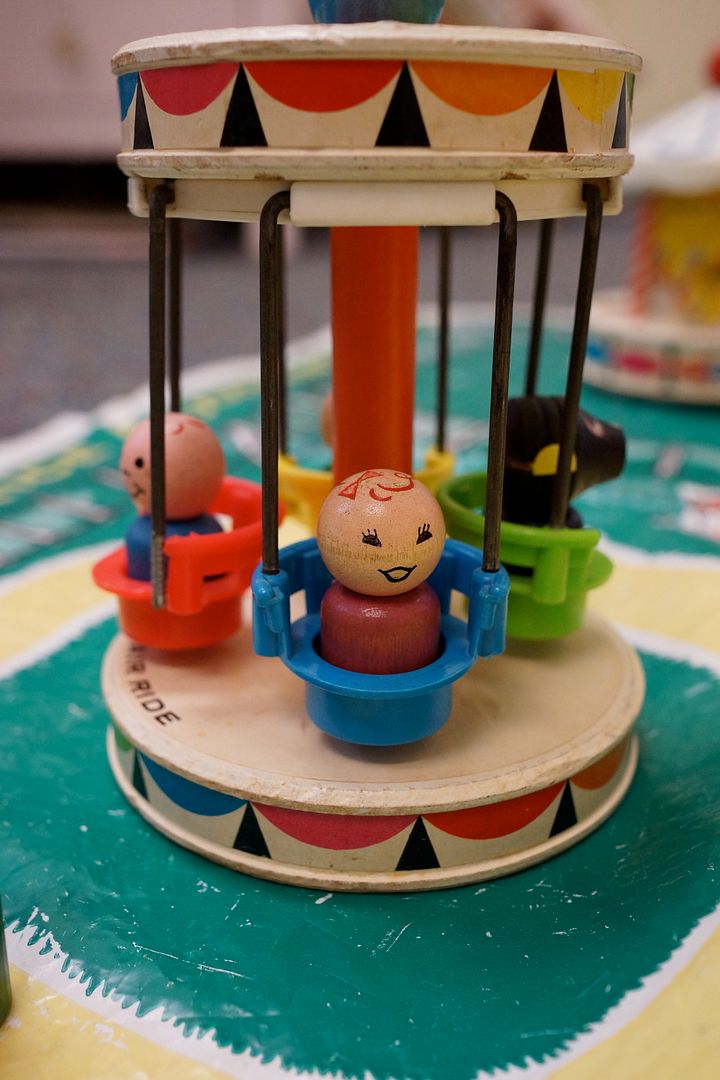 The Whirring Chair Ride holds four passengers in little brightly colored plastic chairs. The chairs spin out when you twist the blue knob on the top of the ride.
The Musical Merry-Go-Round has a wooden base and a plastic top and holds four little people. When you turn the top of the merry-go-round it makes the most beautiful chiming sound. The chimes are hidden in the plastic top.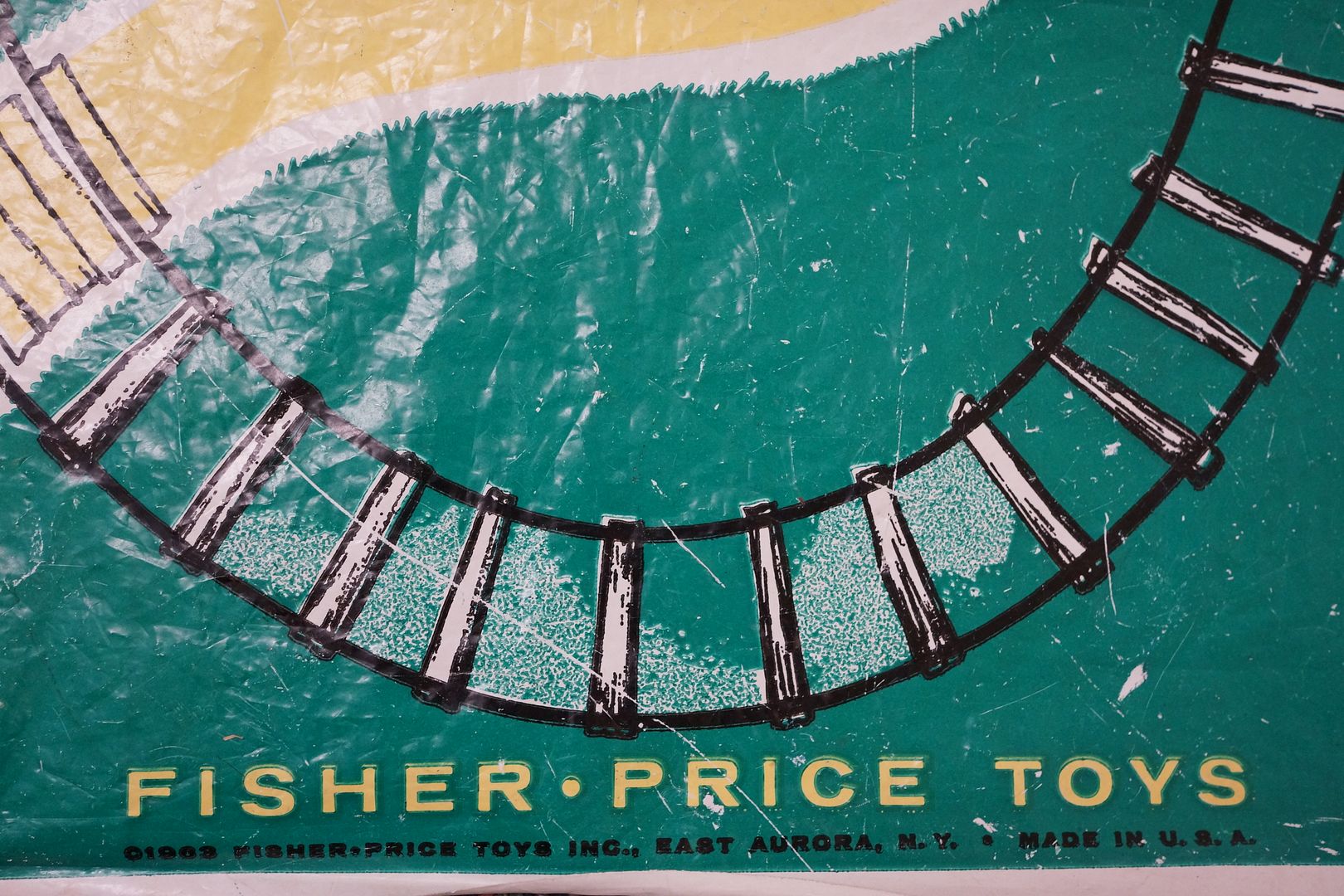 The playmat was made out of plastic and can be folded up in between uses. It has train tracks, grass, roadways and a lake.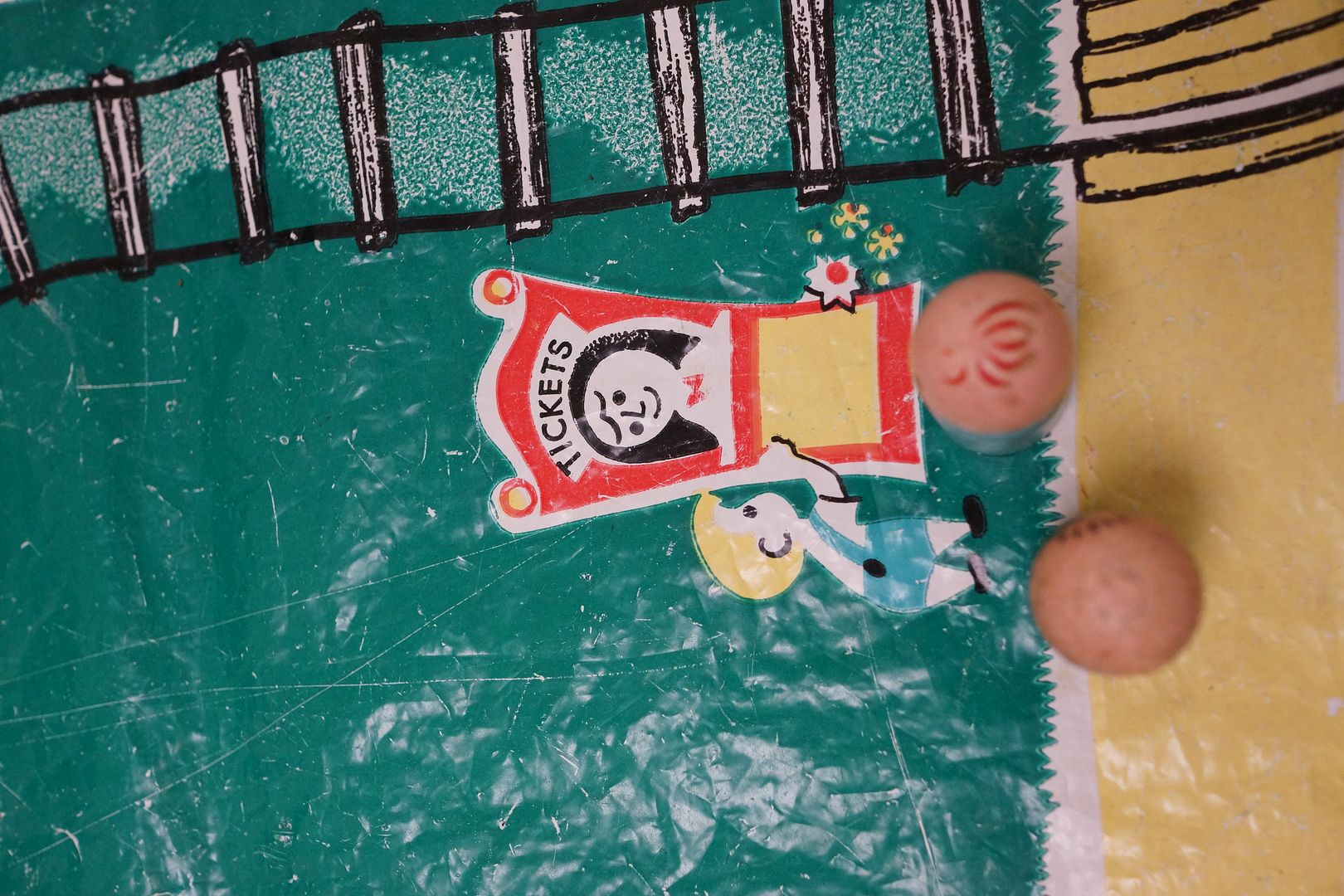 There are also drawings of a ticket counter, railroad station, balloon seller and a dock on the lake.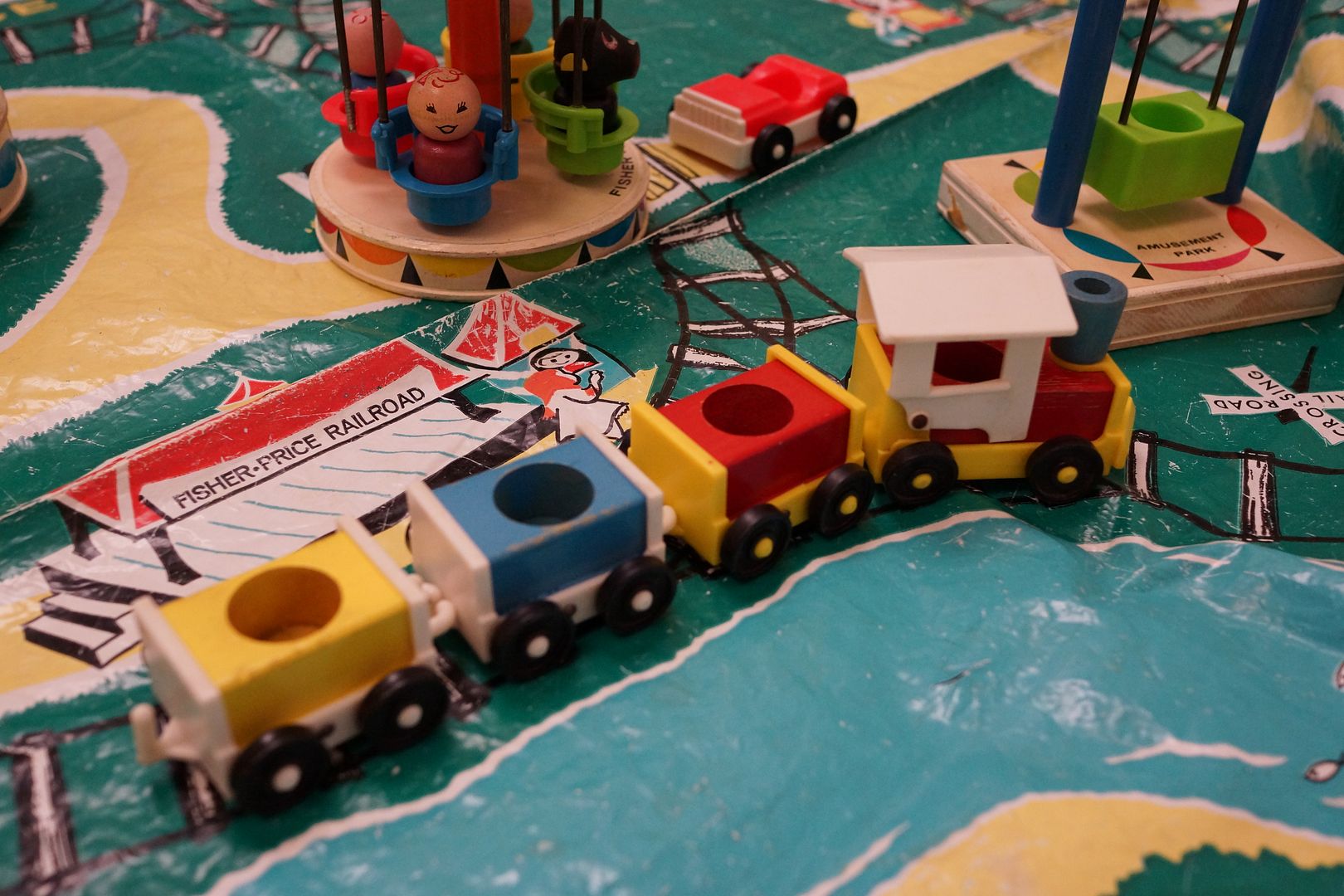 The set came with two cars either red, blue, green or yellow. These cars look similar to other FP cars with a few subtle differences. There are no gas holes, the tires are slightly smaller and they are held on with white knobs rather than metal rivets.
Note that the set also came with two boats. They had white tops and could have bottoms of either blue, olive-green, red or yellow.
The set came with a total of 7 people: 2 red, 2 blue, 2 green and 1 dog. There were two variations to the red and blue as shown above. However, the set would have come with 2 of the same reds and blues, not one of each as I have pictured. The black dog is a early version of the all-familiar Lucky dog. He should have yellow or white droopy ears (hers are missing above).
Thank you Shannon for sharing your beautiful toys and fond childhood memories!