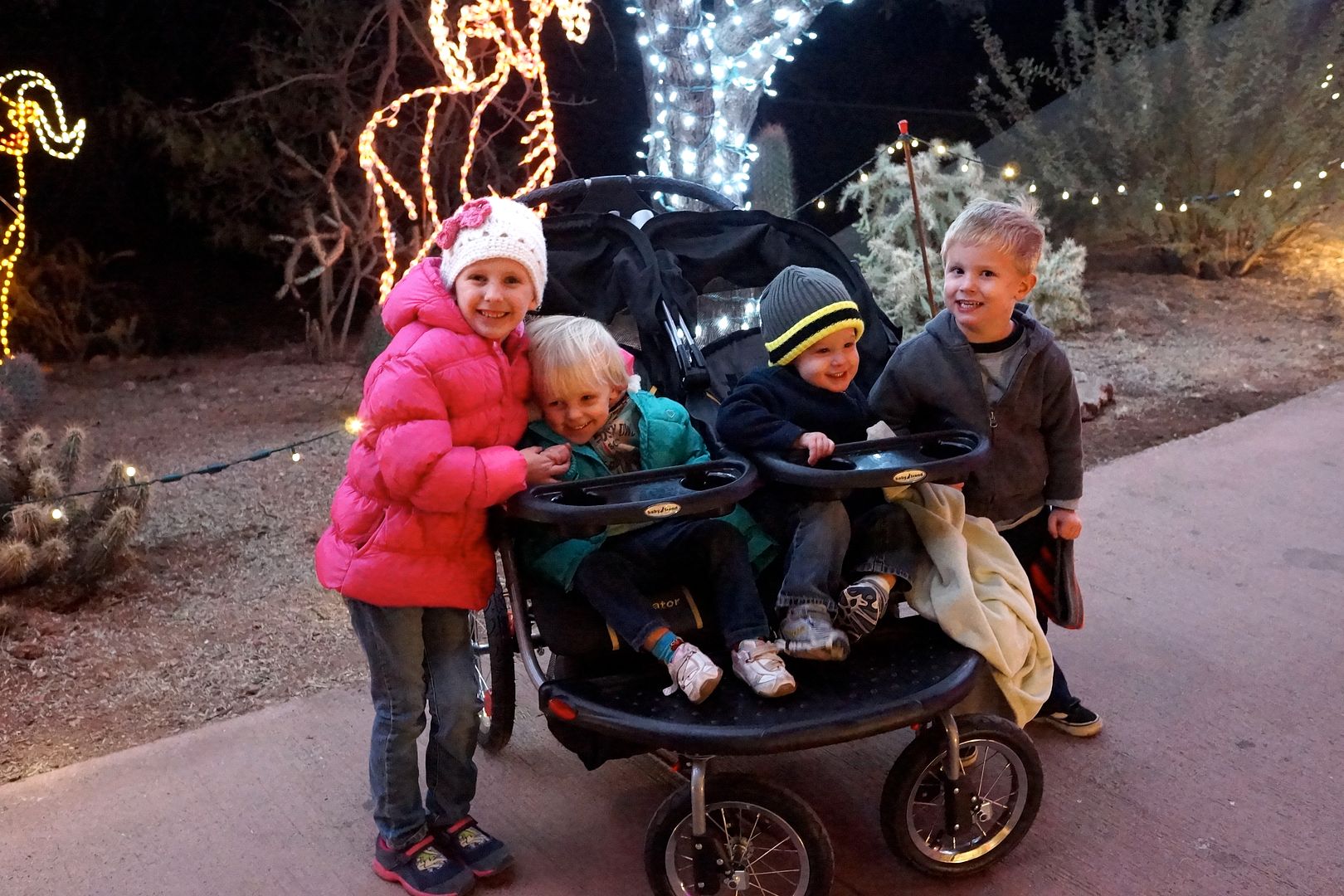 One of my favorite Christmas-time activities is going to ZooLights with my best friend and our kids! We bundle up since it gets chilly at night around here (50's). We love looking at all the lights!
The kids got to chat with the talking giraffe.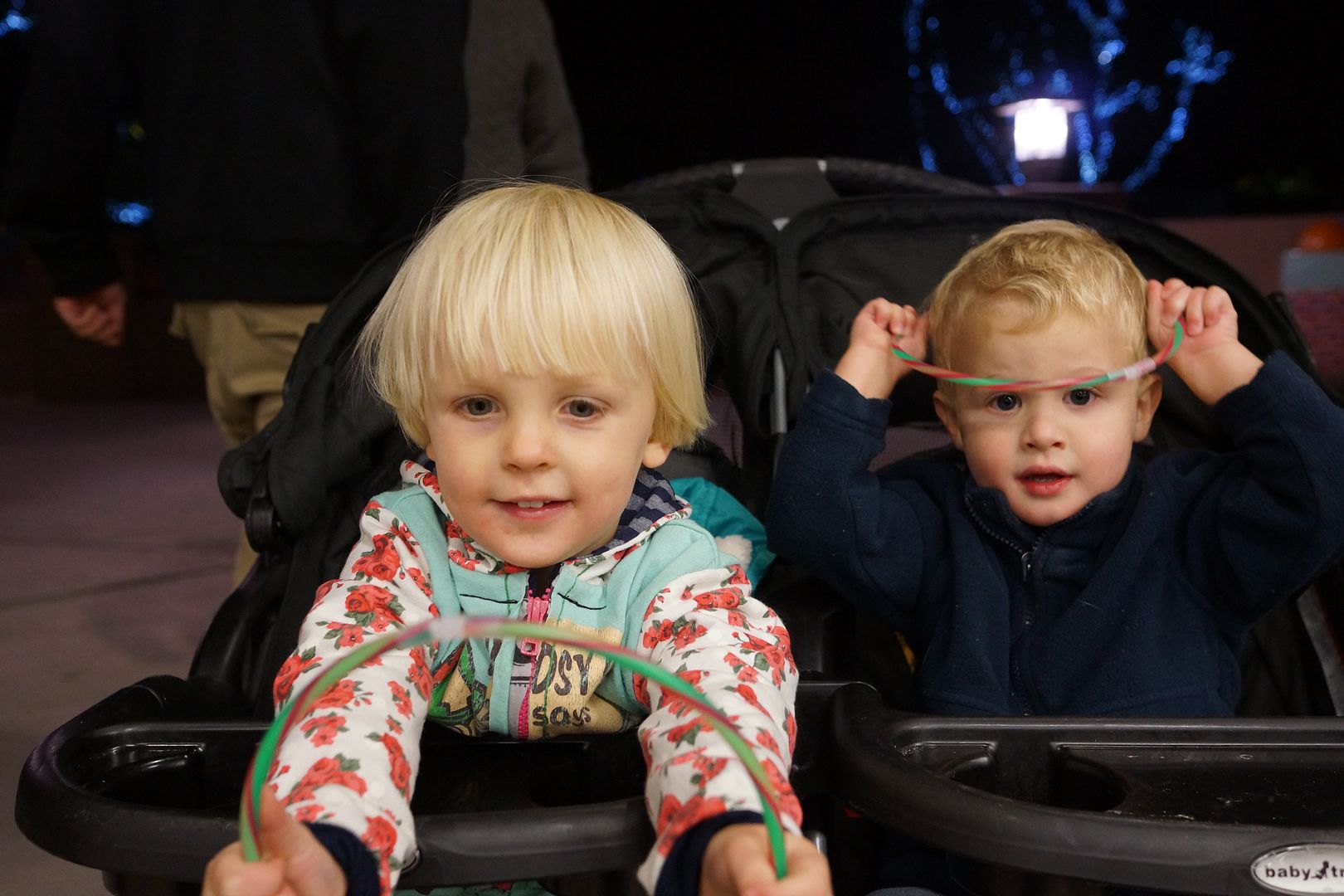 And even got glow sticks and hot chocolate! What more could a kid ask for?
This was my girl's first time to see Santa. Our family doesn't believe in Santa but my oldest still wanted to have her photo taken with him this year. My youngest had no idea who he was but he gave her a big candy cane so she went along with sitting on his lap. When Santa asked my oldest what she wanted for Christmas she said an American Girl Doll. Later she told me that she wished Santa was actually real so that she could get all the toys she wanted.
Don't we all baby girl, don't we all. :)
ZooLights are at the Phoenix Zoo through January 12th, so you still have time to check them out.