I have a little confession to make. After we finished Thanksgiving dinner last week I realized that every. single. thing. from our meal was purchased at Trader Joe's. Yes, it is possible that I am a bit too reliant on that store! However, it was a lovely meal so I thought I'd share in case you're looking for an easy Holiday meal from there!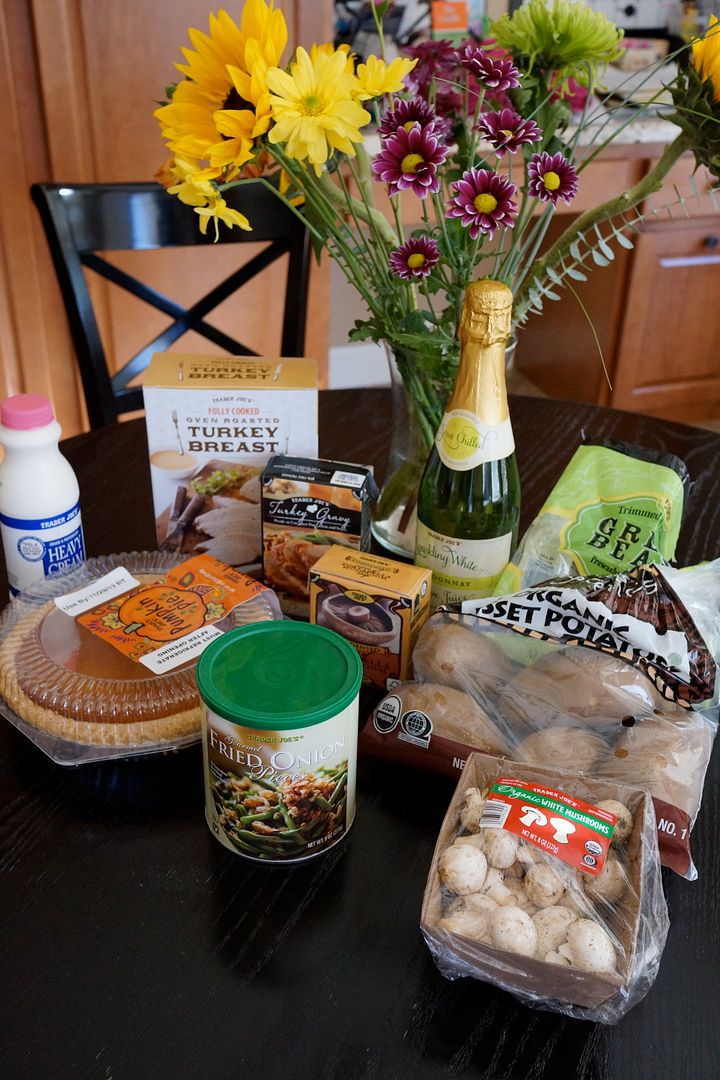 I've learned over the years that my little family does not appreciate all of the typical holiday/thanksgiving fixings. So I skipped stuffing, rolls and cranberry sauce this year, although they had those at TJ too.
We had turkey, mashed potatoes w/gravy, (fresh) green bean casserole, pumpkin pie with fresh whipped cream, sparkling grape chardonnay (juice) and even a beautiful flower bouquet. This all cost under $50. Plenty of leftovers and 4 happy family members = success!
I have to give a little shout-out to their Portabella Mushroom soup. This stuff is the best and is only available this time of year. It is the perfect condensed soup for recipes or even on it's own. No other mushroom soup can compare, trust me! So go stock up while you can.