About a year ago I joined a new and trendy men's razor subscription club called the Dollar Shave Club. I decided why should men have all the cool razors with low prices and easy direct-to-my-mailbox shipping? Well a year later and I am still a very happy customer!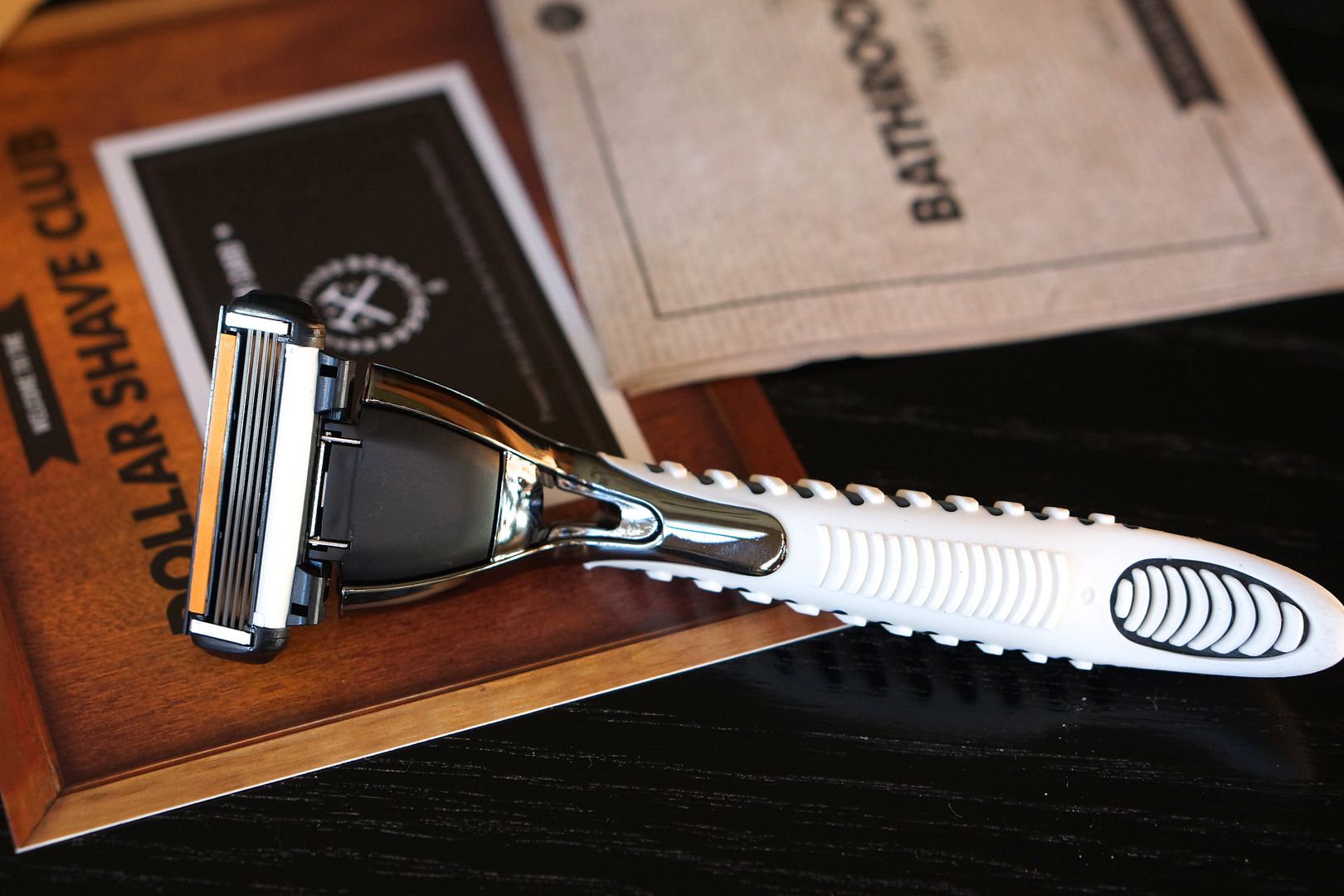 I am still using the 4 blade razor and my handle is as good as new. I initially received a monthly shipment of 4 refills for $6 a month (including shipping!). However, I realized that I don't change my blades as much as a man would so I switched to 4 refill blades every other month instead. So my cost is equivalent to only $3 a month! They have 2 other razor options as well, one a little cheaper (humble twin $3 a month) and one a little more expensive (the Executive $9 a month).
Here is my updated review.
Pros:
Sturdy razor, easy to grip handle with a nice weight to it.
Amazing price (see my last post for cost comparisons with my old "lady" razor).
Super convenient that it comes to my house.
Credits! Thanks to lovely readers of my blog who used my referral LINK I've accumulated credits for free blades!
Cons:
If you drop the razor the blade refill will most likely break. I learned to be careful about this so that I don't have to throw away an otherwise perfectly good blade. I would also recommend starting your subscription with an extra set of blades for this very reason. Just so you have a few on hand in case you break one.
If you are in the market for a new and improved razor that comes in a convenient box with a bit of humor and whimsy included (a different humorous insert comes each month) then check out the Dollar Shave Club!
Have you tried it? Are you a fan?