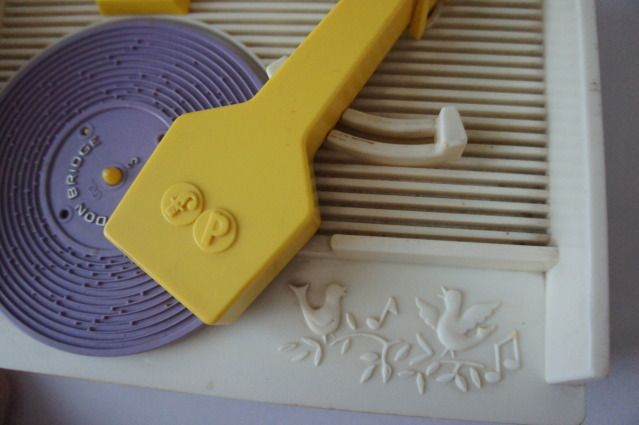 Today's Vintage Fisher Price toy looks familiar I bet. I'm willing to wager because all my friends (and family) who have seen our record player say that they had one as a kid, or their kids had one. Today it's the familiar and fabulous Music Box Record Player #995.
The Music Box Record Player was made between 1971-1983. From 1984-1987 the same player was renamed (and restyled) as a Sesame Street Music Box Player. Then from 1988-1992 it was renumbered as #2205 and restyled yet again. All three versions were different from prior Fisher Price record players in that they didn't require batteries or a phonograph needle. They all came with 5 records.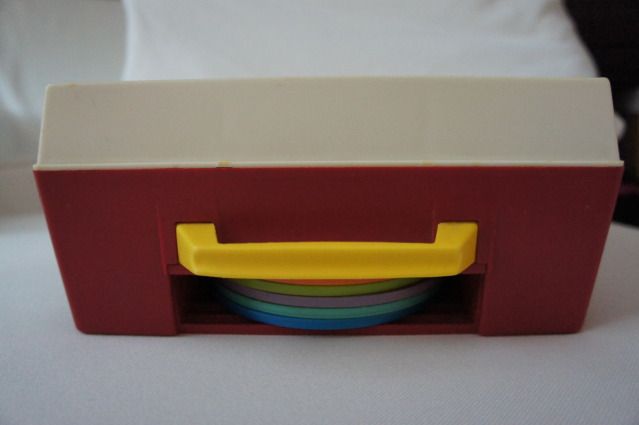 The record player has storage in the back to hold all five records and a handle on top for easy carrying.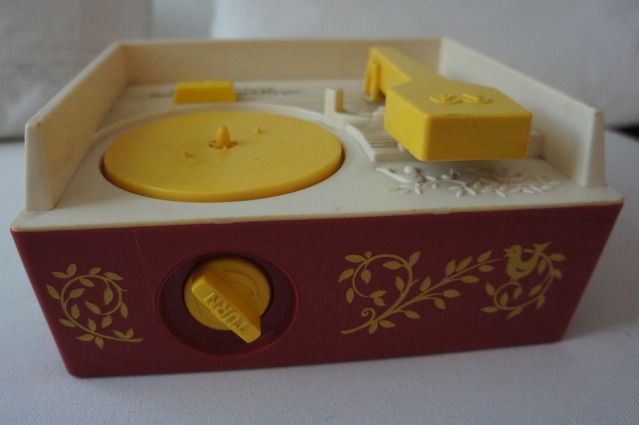 The front of the player has a wind up turn knob. This is the same type of knob used in other music boxes. The top also has a yellow on/off switch, yellow turn table and a yellow needle arm. There are also singing birds in the plastic on the right side. See the first photo for a better view.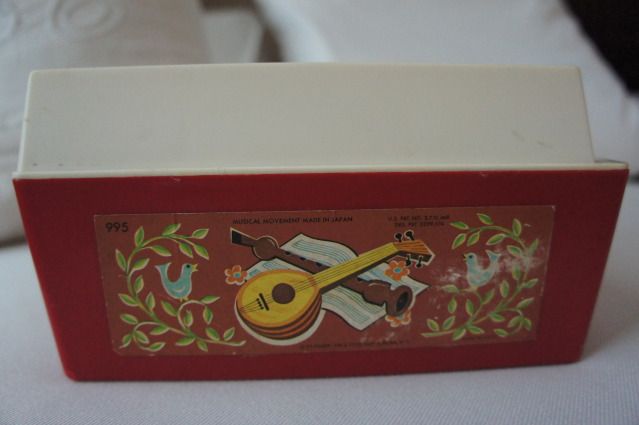 Each side of the record player has the same lithograph of musical instruments, a bird, vines and flowers. It also says that the musical movement was made in Japan.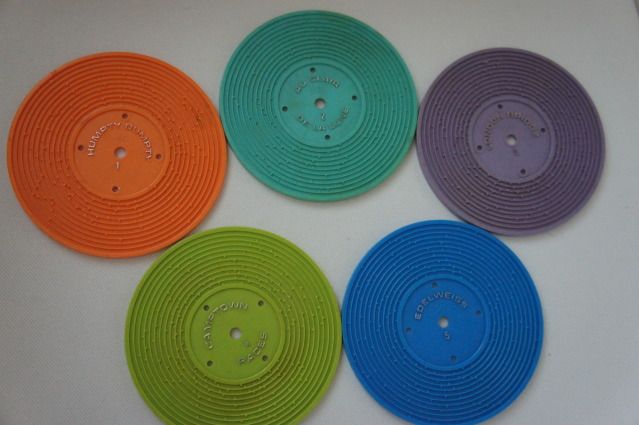 The record player came with 5 different brightly colored records. There is a different song on each side for a total of 10 songs. They are numbered 1-5 with the names on the songs printed in silver.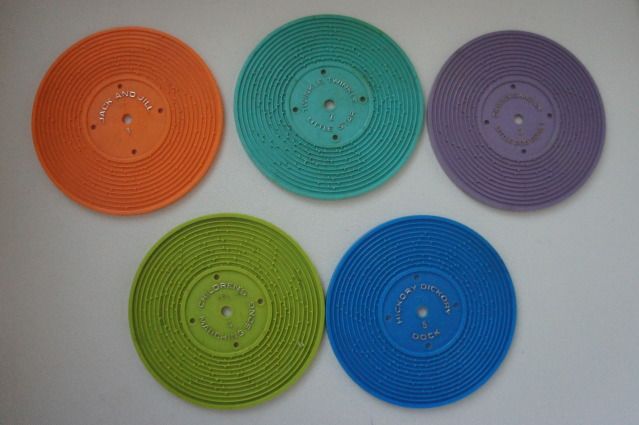 2. Twinkle Twinkle Little Star
3. Oh Where Has My Little Dog Gone
4. Children's Marching Song (this old man)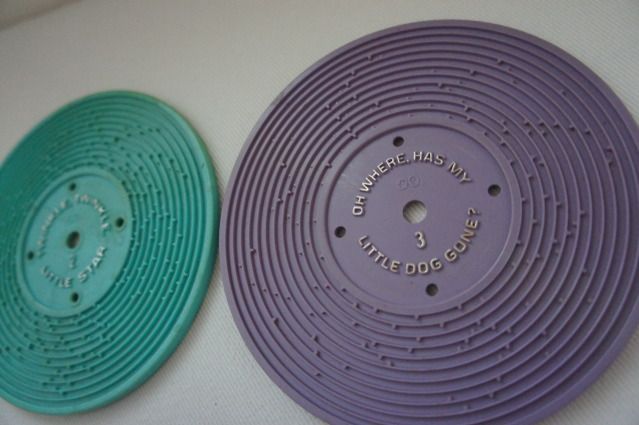 Although the records came in only 5 different colors, not each color is the same. In other words, the #1 record could be dark blue, light blue, green, orange or light purple. You want to make sure you have one of each color and each number in order to have a complete set if you're buying one of these. And if you're short a record or two keep that in mind when looking online.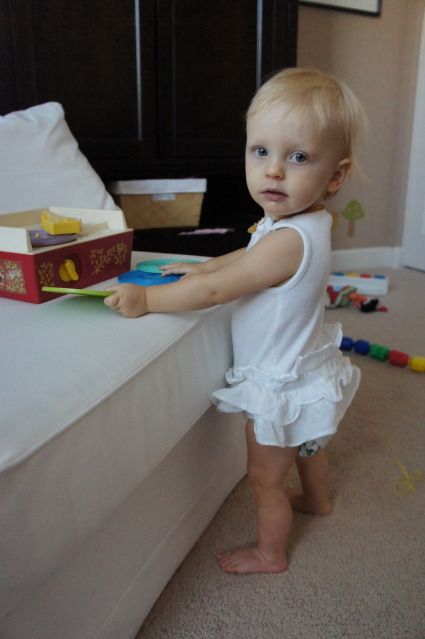 The baby is very happy that we have a complete set. Our favorite song is the familiar Edelweiss since I've sang it to both of my girls since they were born.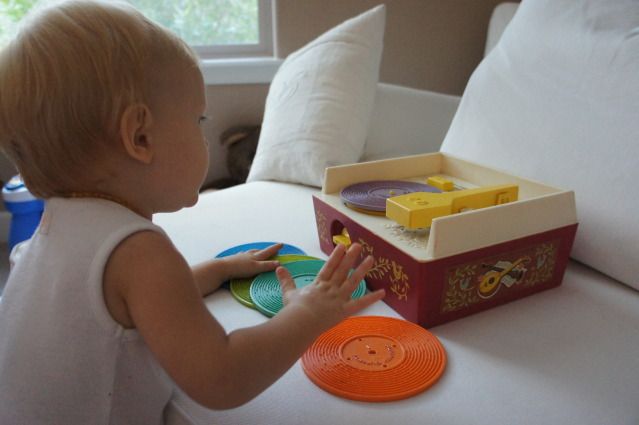 This is one durable toy. My baby goes for the record player every chance she can get. She loves to hold and play with the records and takes them on and off the turn table. So far they do not look the worse for wear!