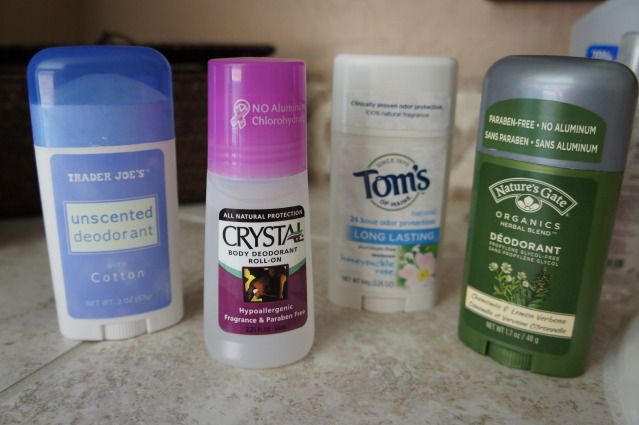 As you know I live in hot-hot Phoenix. Let's just say that high temperatures make it a big challenge to stay, ahem, not-so-stinky. ;) To add to the challenge I only use natural deodorants, no antiperspirant or fancy chemicals for me! The products above are just a few of the ones I've tried. I've found that if I switch up the brand from time to time they work better. I also strangely enough had some work great while I was pregnant and some not work at all, even though they had worked before.
When the temperatures are high in the summer none of these deodorants work all day though, so I have a couple secrets to keep me smelling like a rose. Well, not a rose but not a skunk either. And the best news is that you most likely already have everything you need!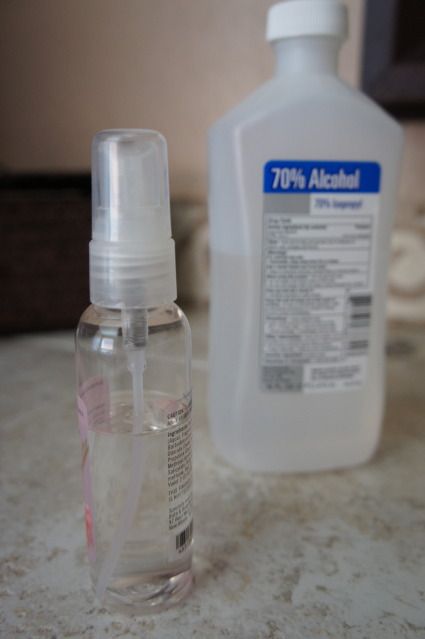 Alcohol. That's it. Alcohol instantly takes away the stink because it kills the bacteria, which is what you are smelling. I use rubbing alcohol and put it in a small spray bottle that I already had. A couple spritzes and I'm good as new. You could put a bottle this size in your bag and it would be pretty discreet.
If you like fragrances you could also try a body spray directly in your armpits. Most of the body sprays have a high alcohol content, just check the label to be sure.
Now, if you are out and about and don't have a bottle of alcohol nearby you can always use hand sanitizer. Most hand sanitizer is almost all alcohol (unless you have a natural brand). It is a little harder to be discreet when putting sanitizer in your pits, but with a little practice I'm sure you can be sly like me. ;) Another bonus to hand sanitizer is that these days it is everywhere! You can get it quickly in many public restrooms, stores or restaurants.
If you have any other natural non-stink secrets please pass them on. Oh, and if I ask to borrow your hand sanitizer it might not be for my hands. Ha!