Most mornings these days I've been making smoothies in my new Vitamix blender. I decided to adapt one of my previous favorite smoothie recipes, the Orange Julius Smoothie for use in the Vitamix. I added a couple ingredients to make it a Raspberry Orange Banana flavor, but otherwise it's the same.
Kids loved it, I loved it. It's a winner!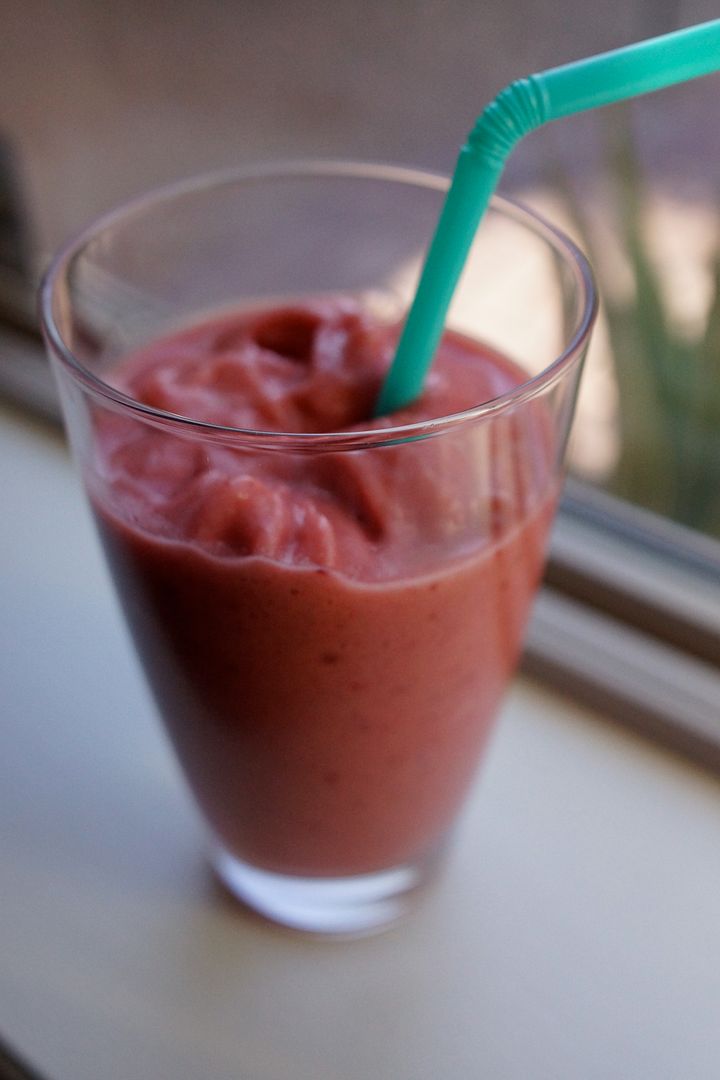 Raspberry Banana Orange Julius (copy-cat) Smoothie
Ingredients
1/2 cup milk
1/2 cup cold water
1/2 Tbsp sugar
1 tsp vanilla
1/4 cup raspberries
1 banana
1 1/2 cup ice cubes
6 oz frozen orange juice concentrate
Directions
Place into the Vitamix (or blender) in the order listed. Start on the lowest setting and slowly bring up to the highest. Blend until smooth.
*note: I used a frozen banana and frozen raspberries.