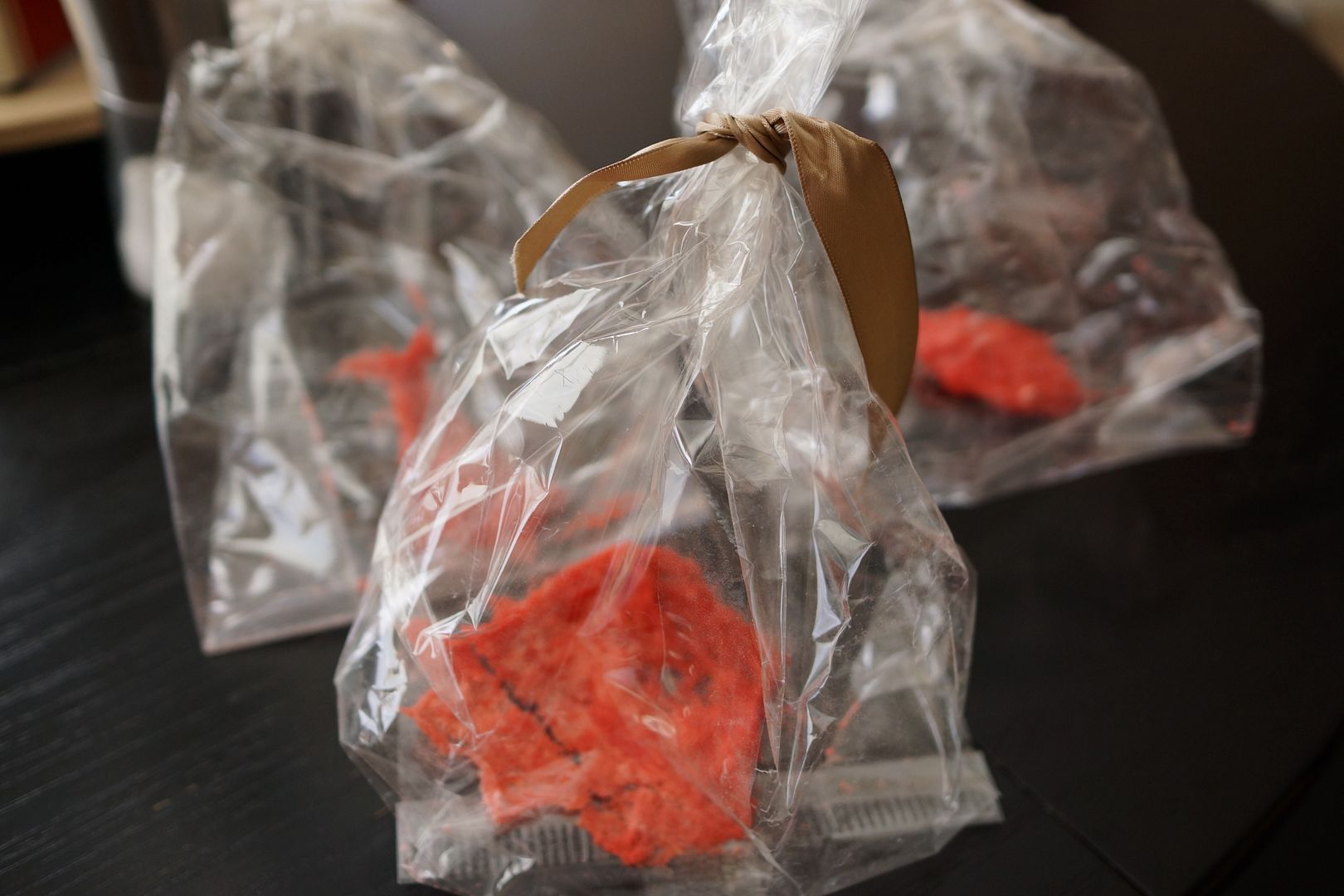 Can you guess what this candy is? Or should I say was? I discovered these bags in the back of my pantry the other day since I'd ahem...forgotten them there. I had a valuable lesson on what happens to spun sugar when left for a few weeks.
They used to look like these lovely bags of cotton candy, favors at my niece's wedding.
Sigh. Next time hopefully they'll get eaten before turning into a sugar rock.