Welcome back to Fisher Price Friday! Today I'd love to introduce an oldie but a goodie, the Happy Little Helicopter #498 made from only 1953-1955. This sweet little wooden pull toy makes a buzzing noise when pulled and has propellers on top that spin around.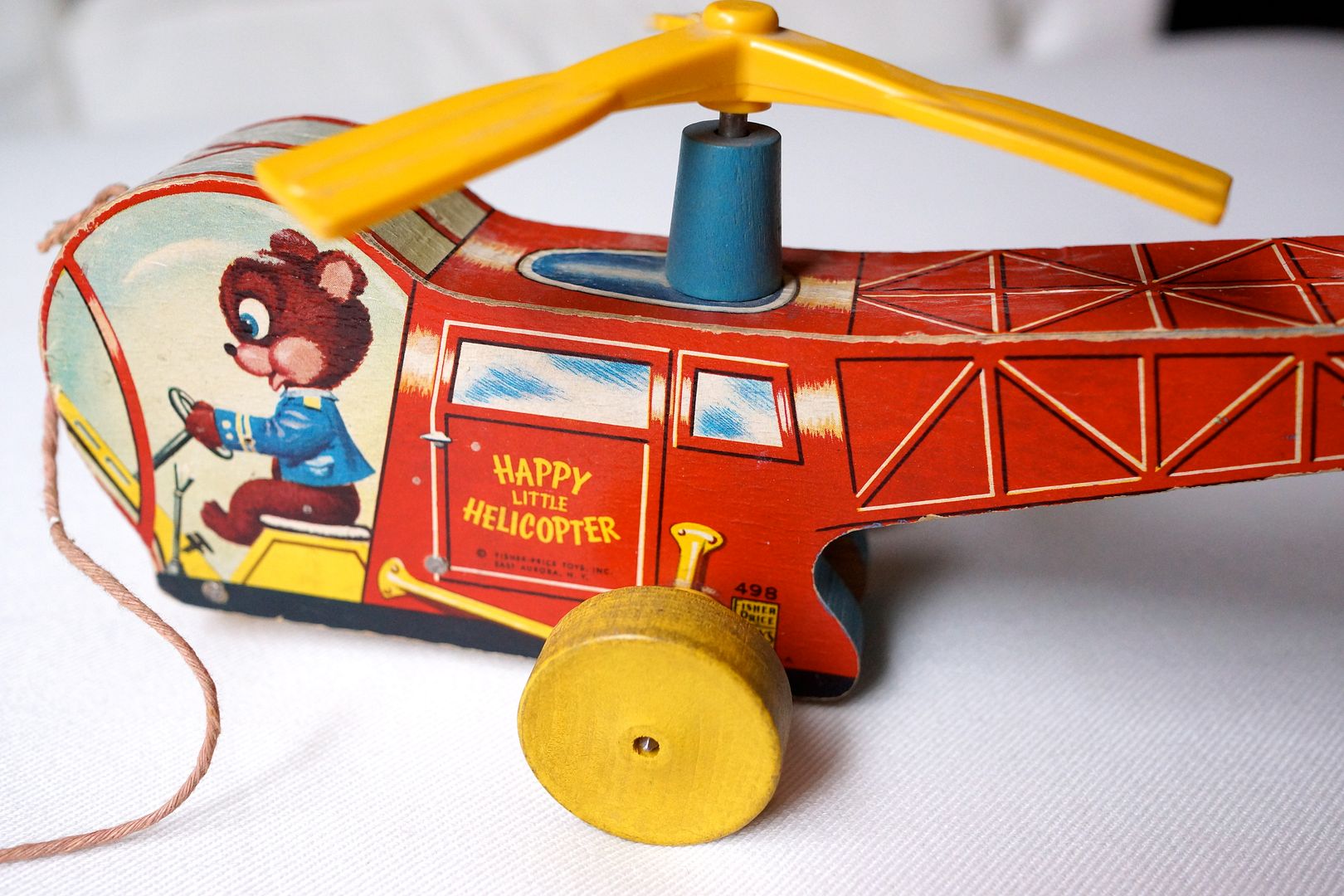 Both sides of the helicopter have the same lithograph of a fuzzy teddy bear piloting the helicopter. The yellow wheels are wooden as is the blue bottom of the top propeller. The only plastic is in the propeller blades.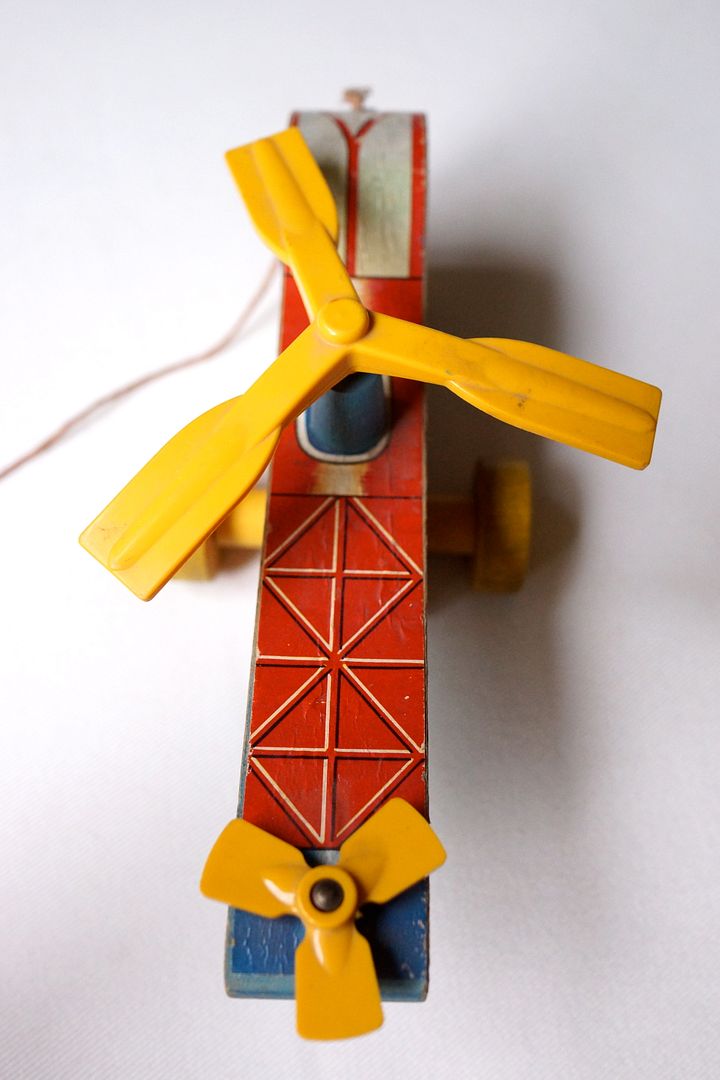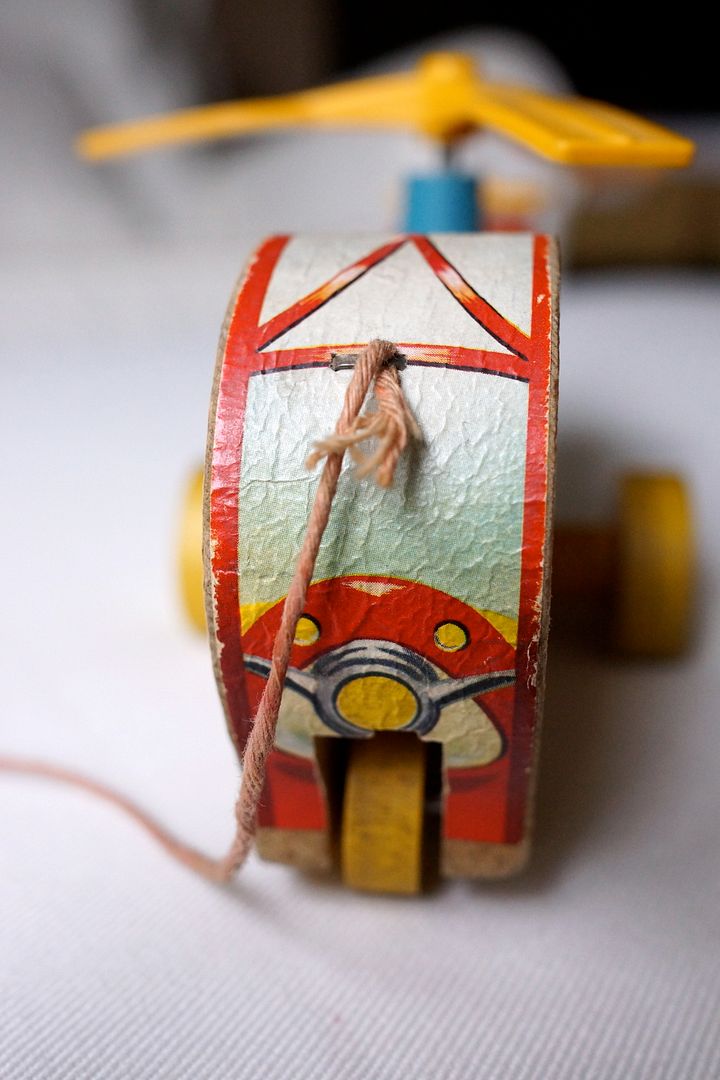 The front and top of the helicopter are also covered with lithographs. The front has a headlamp and windows reaching up to the top. You can also see a smaller front (wooden) wheel. My helicopter is pulled by a fabric string, I am not sure if it is original or not. Most of the other Happy little Helicopters that I see no longer have their pulls strings! It's possible that it should have a plastic string like other vintage Fisher Price pull toys. If anyone knows please share and I'll update.
The top of the helicopter has a big and small yellow propeller as well as a red and blue design. The big propeller spins when you pull the toy, the little propellers only spin manually.
The bottom of the helicopter shows how it is made of wood. Note that the underside of the helicopter has blue paint instead of lithographs.
It certainly is a Happy little Helicopter! My helicopter is in great condition but I have to admit that I've been keeping it away from my kids. It's 60 years old! As a result I may have to sell it because I don't keep toys around here that the kids can't use.
For more pull toys check out: