This weekend has been full of celebrating! We threw a birthday party for my youngest daughter and we also celebrated our puppy's first birthday!
Our two "puppies" are many years apart, our black and white boy is almost 9! It took them quite a while to get used to each other and to get along. It's not that they were fighting, the older one just didn't want to have anything to do with her!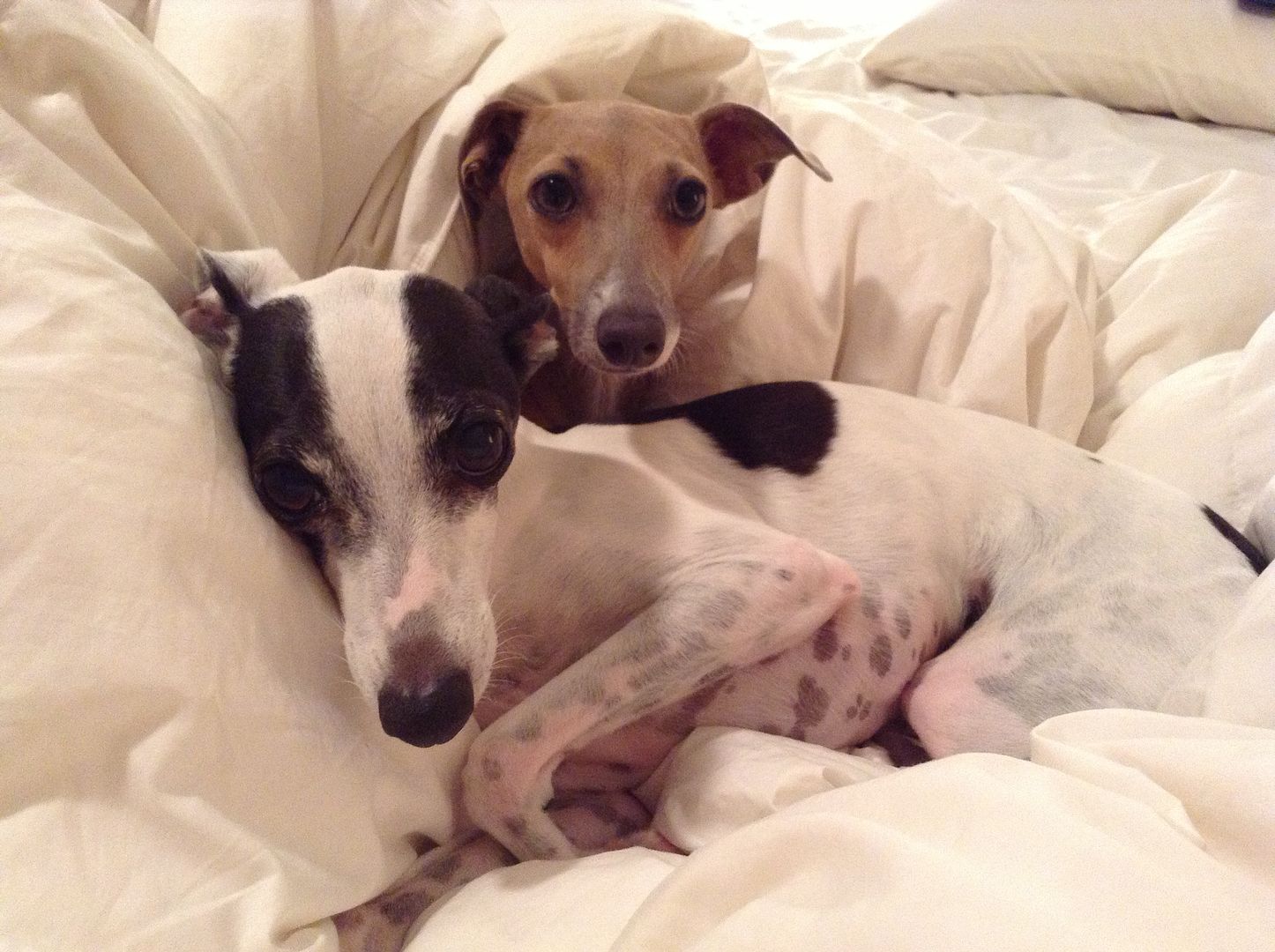 Now we find them playing with each other and often sleeping near one another. Look at those sweet little IG's!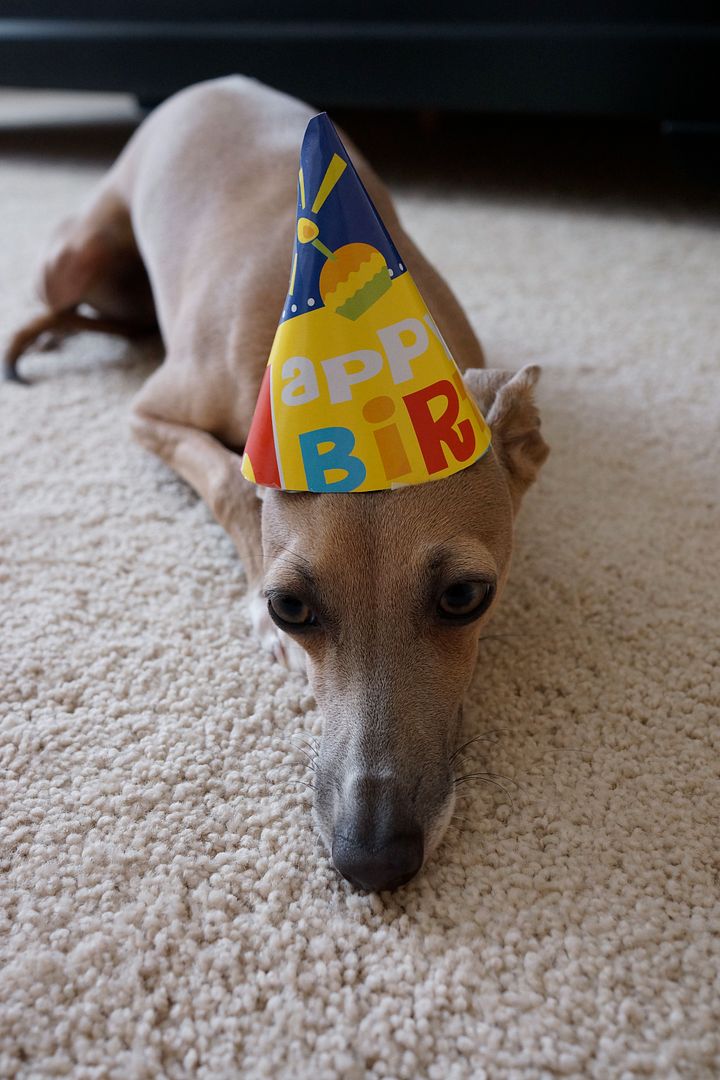 Puppy girl didn't get her own party but I did make her a Italian Greyhound sized party hat! It was simple, I cut down a regular (child's size) party hat and taped the elastic down to fit her tiny head. She didn't wear it much longer than these photos but I can just tell that she loved it. Ha!
For more Italian Greyhound info/photos: