As you well know by now (ha!) my youngest had a birthday a week ago. We redeemed one of her birthday freebies yesterday and I thought I'd pass it along!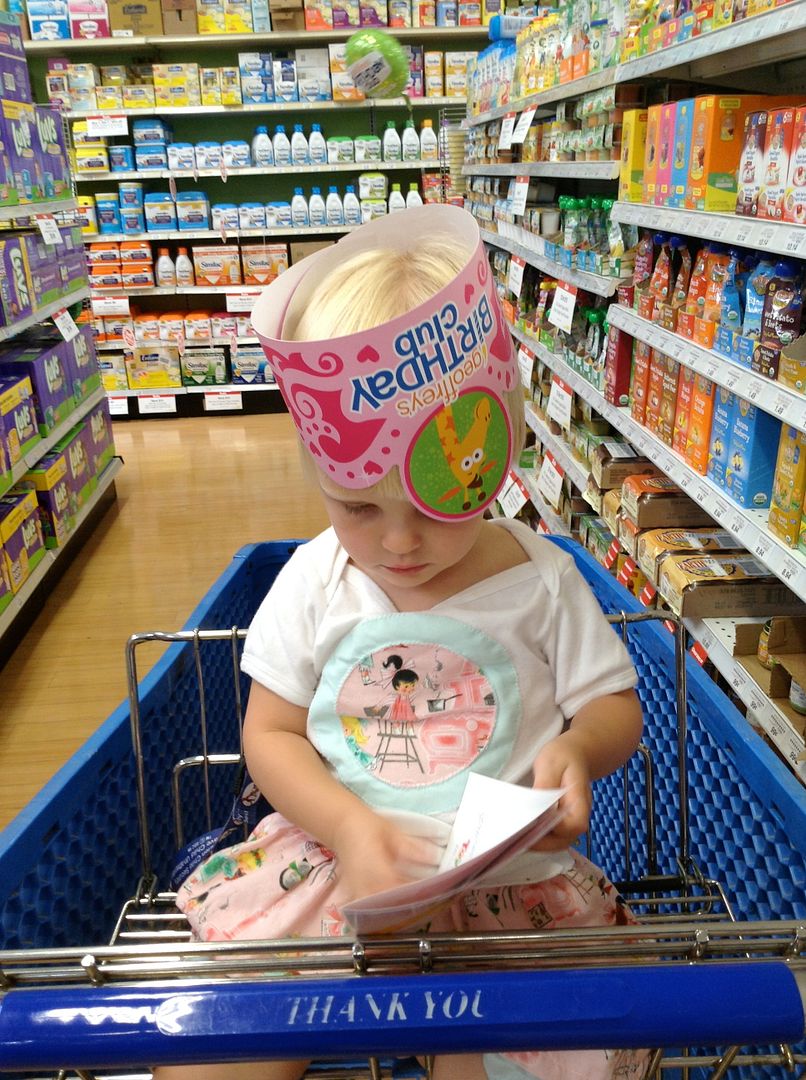 It's from Toys R Us and if you sign up online they'll send goodies for your little ones (ages 1 to 10).
The month of her birthday she received a birthday in the card from Geoffrey the giraffe that had a small $3 gift card inside. The gift card was good for 2 months past her birthday month.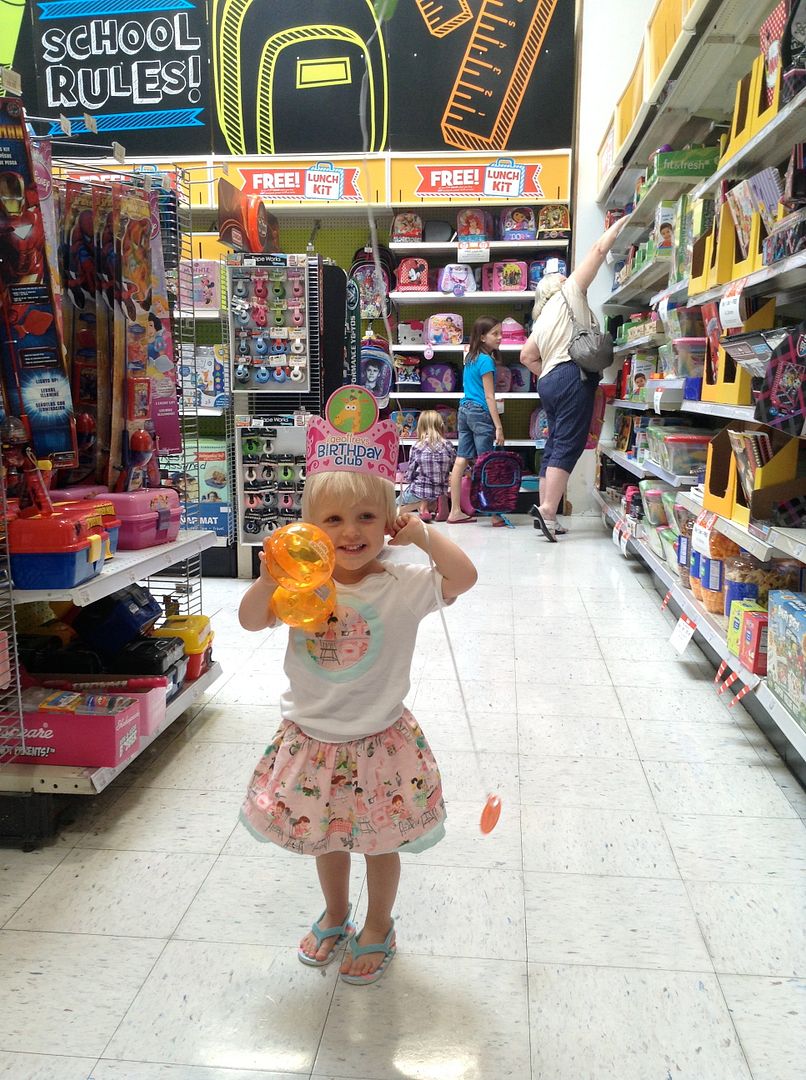 When you show up at the store customer service gives you more goodies! A birthday balloon and crown! They also announce the birthday to the store (usually, they didn't this year though).
So what are you waiting for, go sign up your kids and enjoy the oh-so-fun of bringing them to a toy store. Ha!