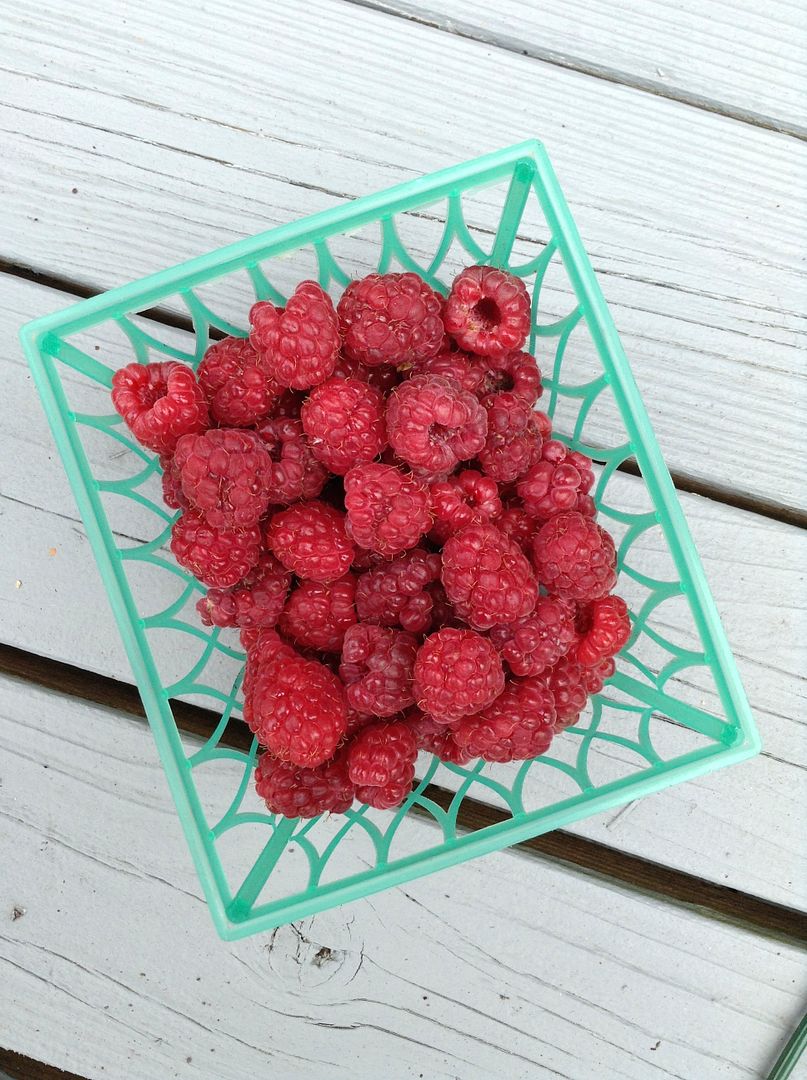 We did a little berry picking at my Aunt's house this week.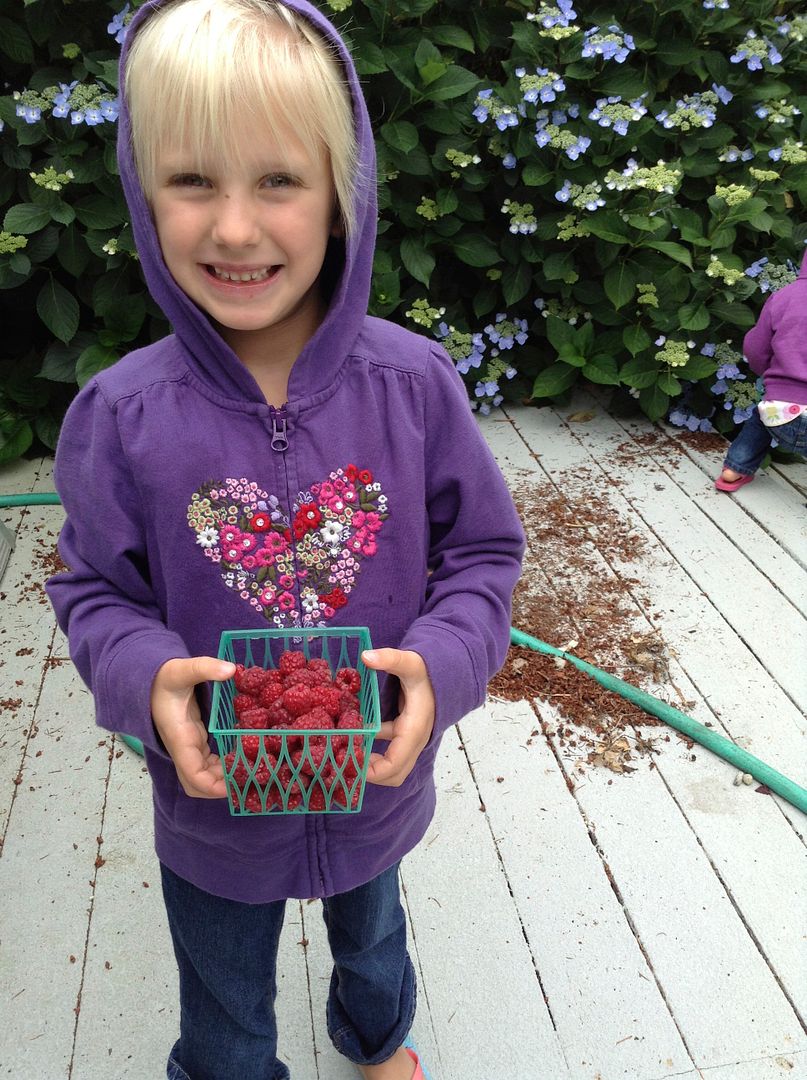 Let's just say we are clearly NOT in hot-hot-Phoenix.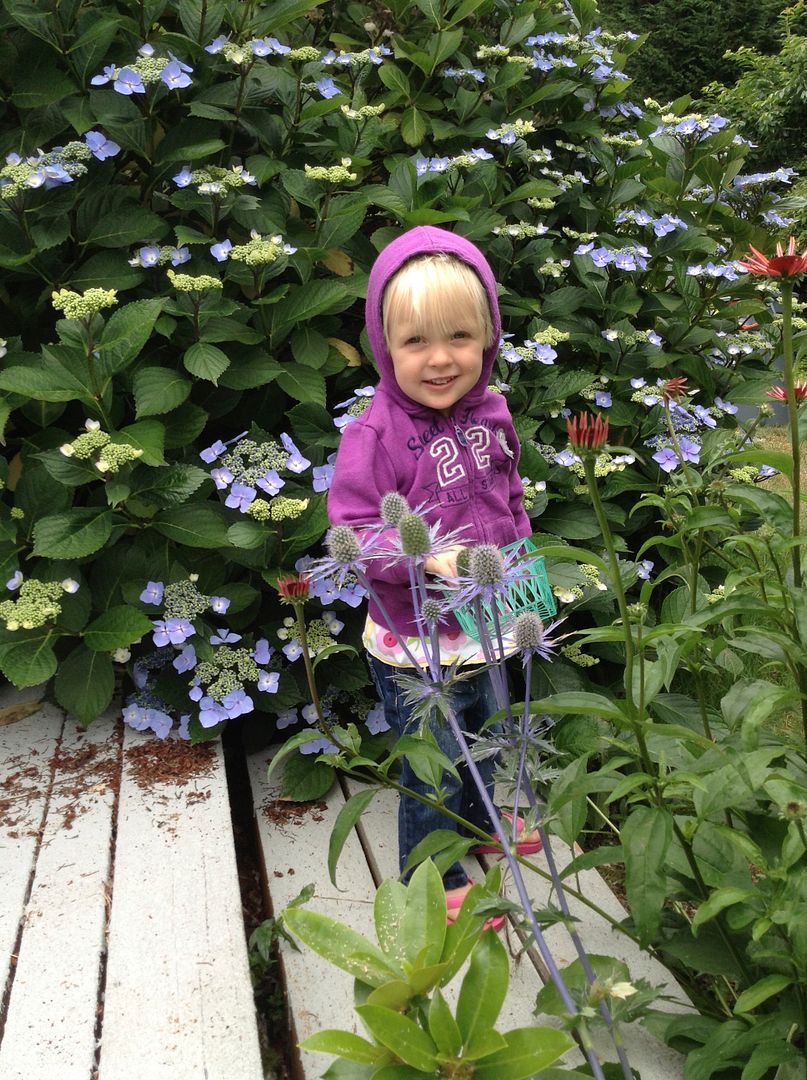 There is something delicious about wearing sweatshirts and picking berries on a July morning.
We'll enjoy these chilly mornings now because once we return to Phoenix we won't wear sweatshirts again until October!