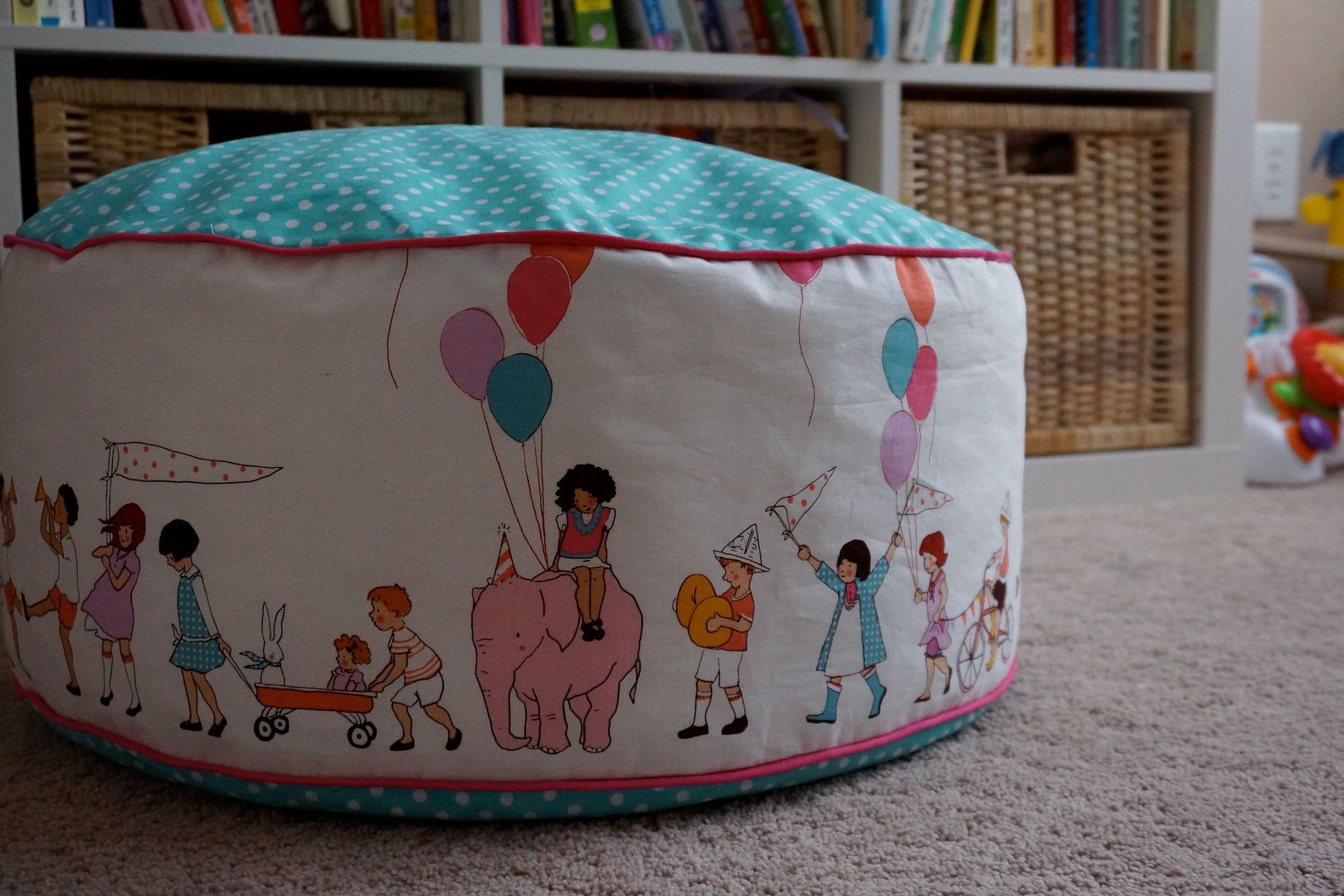 In June I attended another Sew Simple sewing class, this time to make a Floor Pouf aka Floor Cushion. This one wasn't exactly sew simple however and proved to be a bit challenging for us beginner sew-ers. Fortunately we had a fabulous teacher who worked double-duty to get us through it. :)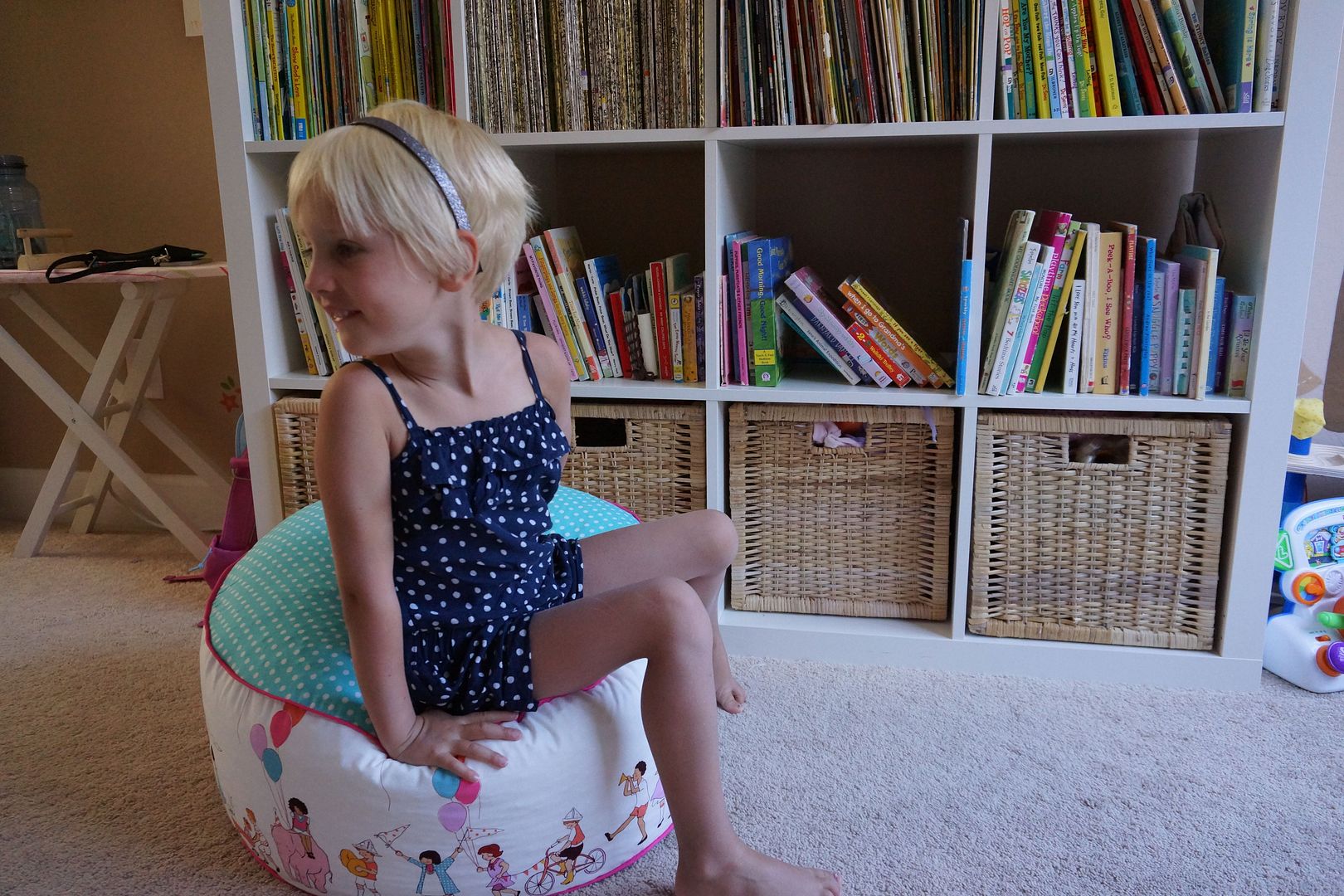 The pillow was a challenge as it involved sewing in a circle, adding a zipper and even piping. Although one of the hardest parts was stuffing the tiny little styrofoam beads in it afterwords! (You could also use poly filling but I wanted mine to be firmer).
The adorable fabric is from Sarah Jane's Children at Play Collection: "On Parade in Multi" fabric. I bought it (and the turquoise polkadot) off of Hawthorne Threads.
This pillow is the perfect size for my girls although they are having a hard time sharing it!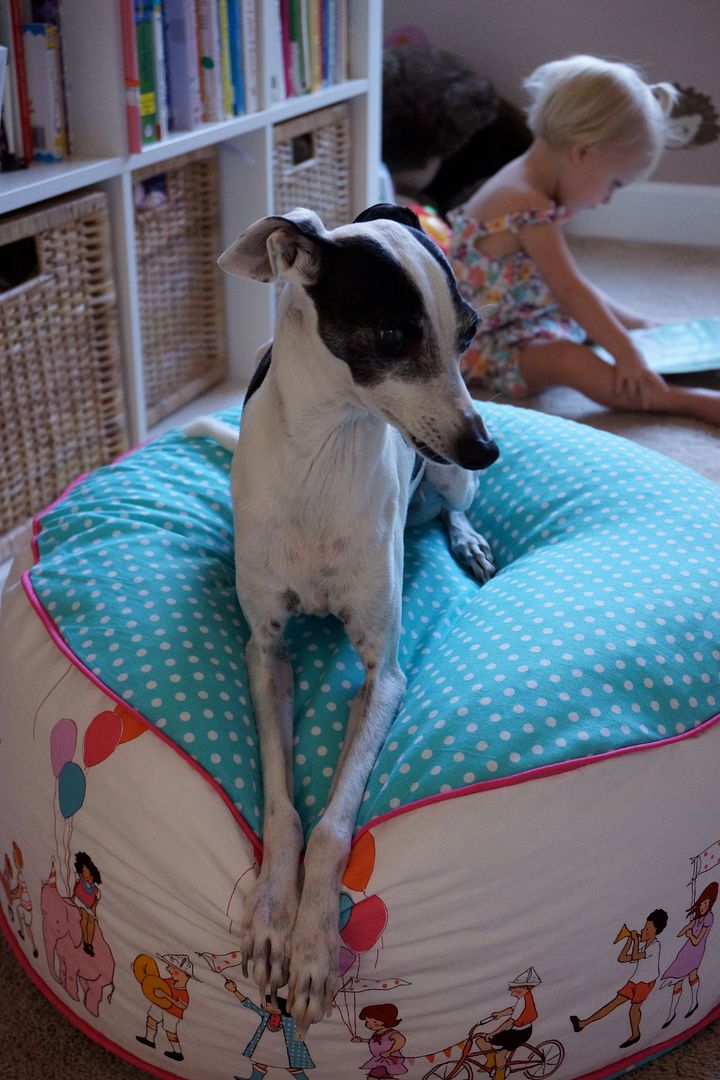 My pillow was from a pattern that Amy at This Big Oak Tree made. She doesn't have it online right now so here's another link to one that is similar.
I can't wait to show you my next project, an adorable little romper for my not-so-much-a-baby-anymore girl's birthday this week.