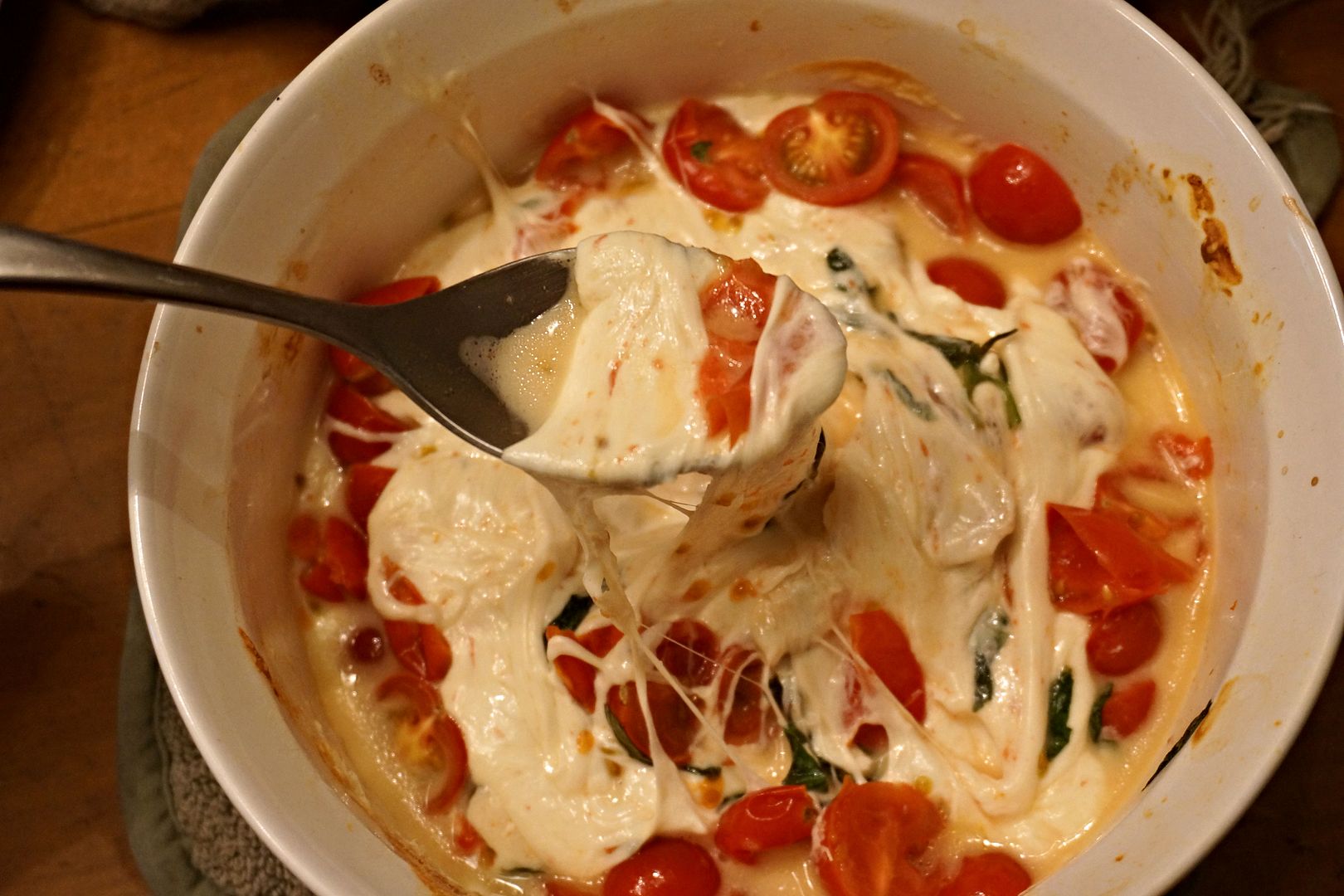 The 4th of July is just around the corner and I've got a great party recipe to share with you. I saw this one on Pinterest and used it a week ago at a baby shower. It has the most delicious aroma and only takes 3 ingredients (plus bread). If you're looking for something new for a picnic this year give this one a try, it's a winner!
Mozzarella, Basil and Tomato Caprese Dip
Get one large log of fresh mozzarella, cut it into cubes. Take one package of cherry tomatoes, cut them in half and add them to the cheese. Take a handful of fresh basil, slice it into strips and sprinkle on top of the tomatoes. Cook in the oven at 350 degrees until the cheese is completely melted and bubbly. Serve with french bread (preferably fresh out of the oven, you can buy the 1/2 baked ones and bake right before serving).