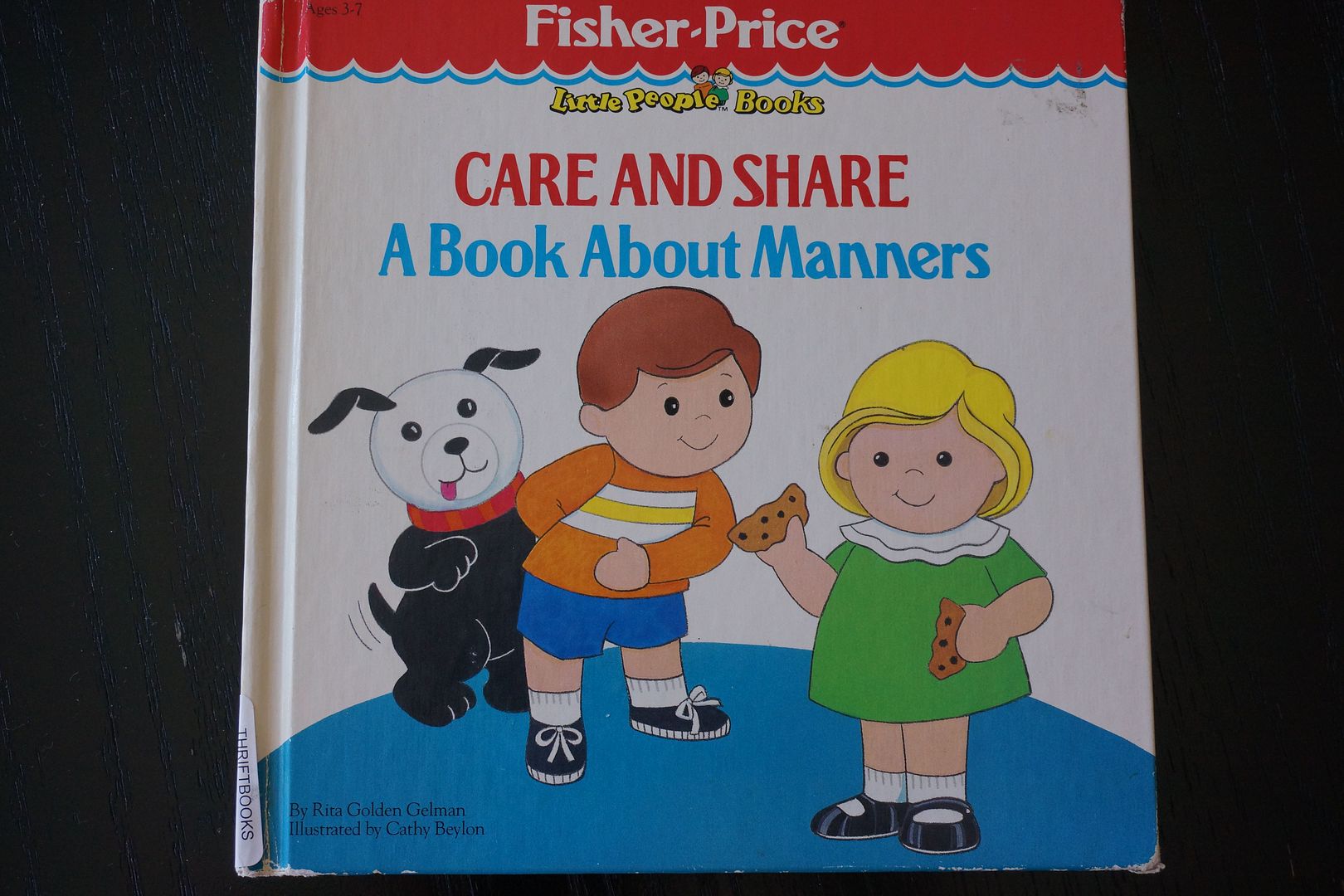 It's story time again today on Fisher Price Friday. Today I have the cutest little vintage fisher price book. I know I say that every time but this one really is my favorite. Published by Fisher-Price and Little People Books in 1986 Care and Share: A Book About Manners is a funny book with silly situations to teach kids about manners.
Like all good Fisher Price books there are some familiar toys and people inside. For example this page has the jet plane from the Play Family Jetport #933.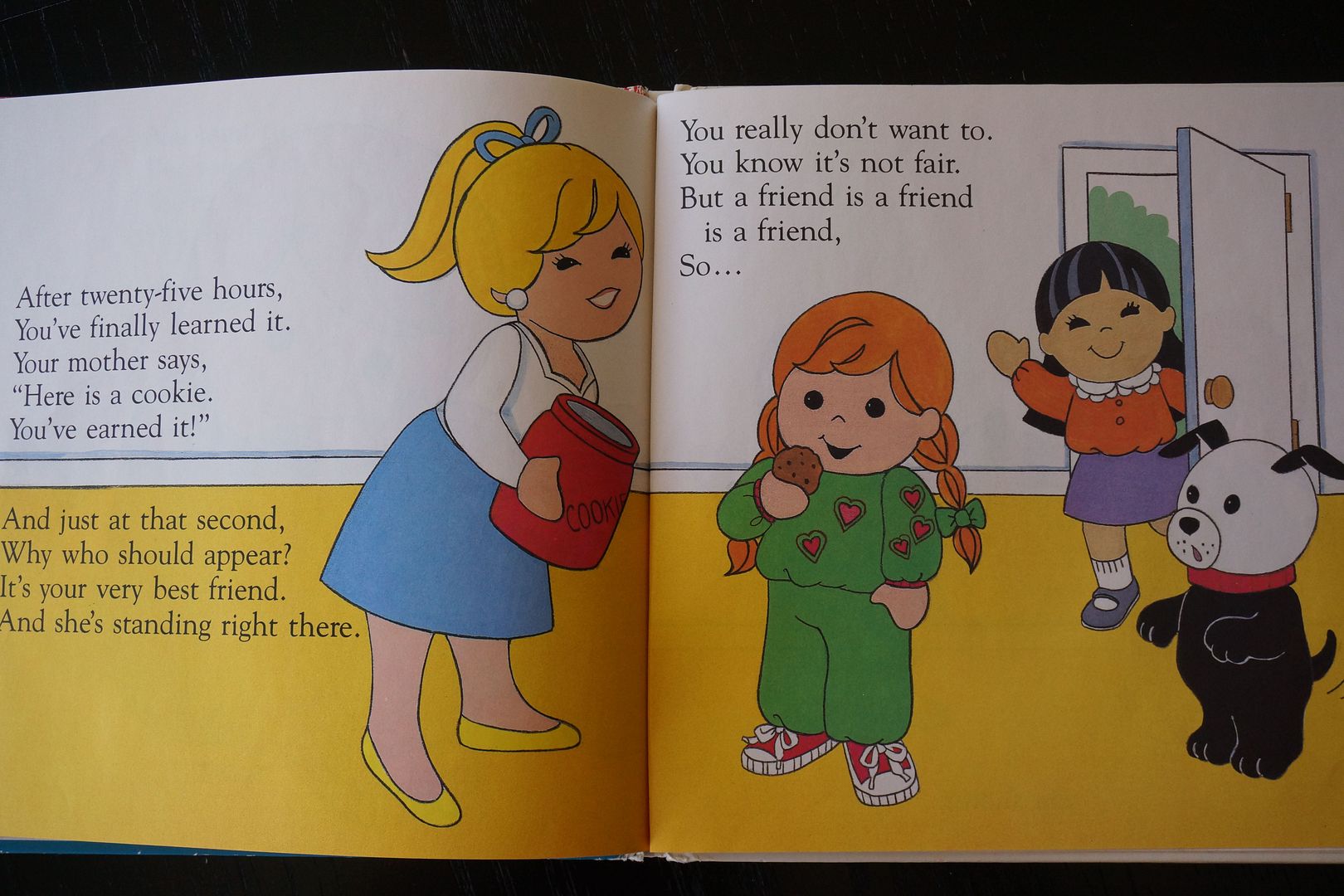 Lucky (aka Fido) the dog is the most familiar little person inside, but the mom looks a lot like the FPLP too!
What other familiar FPLP people or animals did you see?
For more FPLP Books check out:
Mini Block Board Books
Chunky People Books
Meet Timmy and Penny