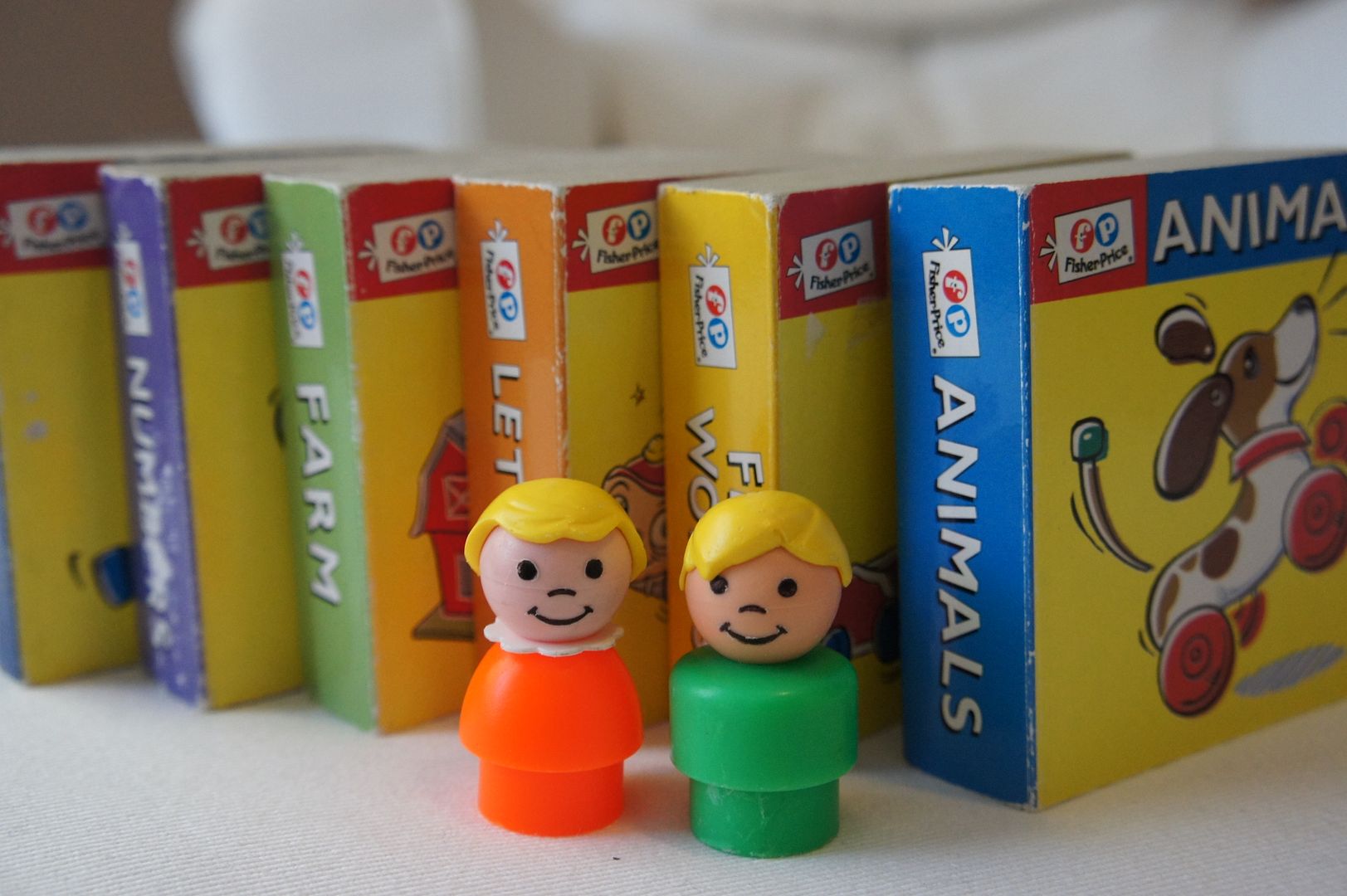 This week on Fisher Price Friday I have to share a find with you. It may not be a vintage toy, but these darling little board books have drawings of vintage fisher price toys. That's close enough, right?
Measuring 3.25 x 3.25 these are definitely mini board books. They're just the right size for tiny toddler hands. They were published in 2004 by Modern Publishing and are no longer in print.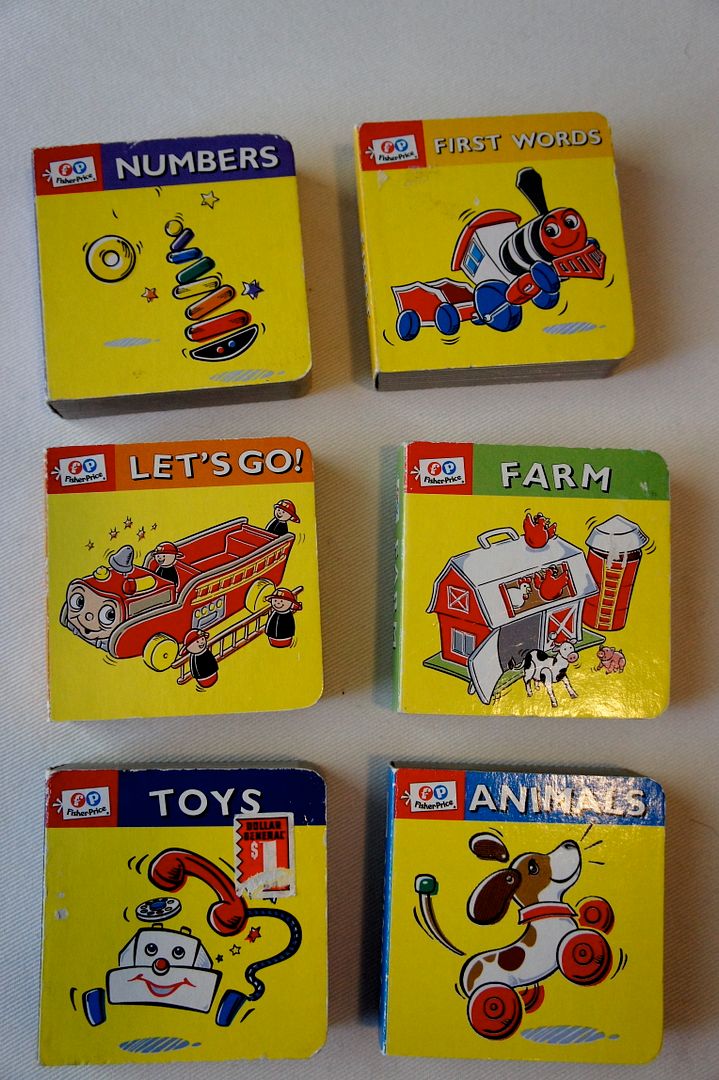 There are six titles in the collection: Numbers, First Words, Let's Go!, Farm, Toys and Animals. My sweet baby-girl received all 6 books as a Christmas gift from her grandmother and aunt.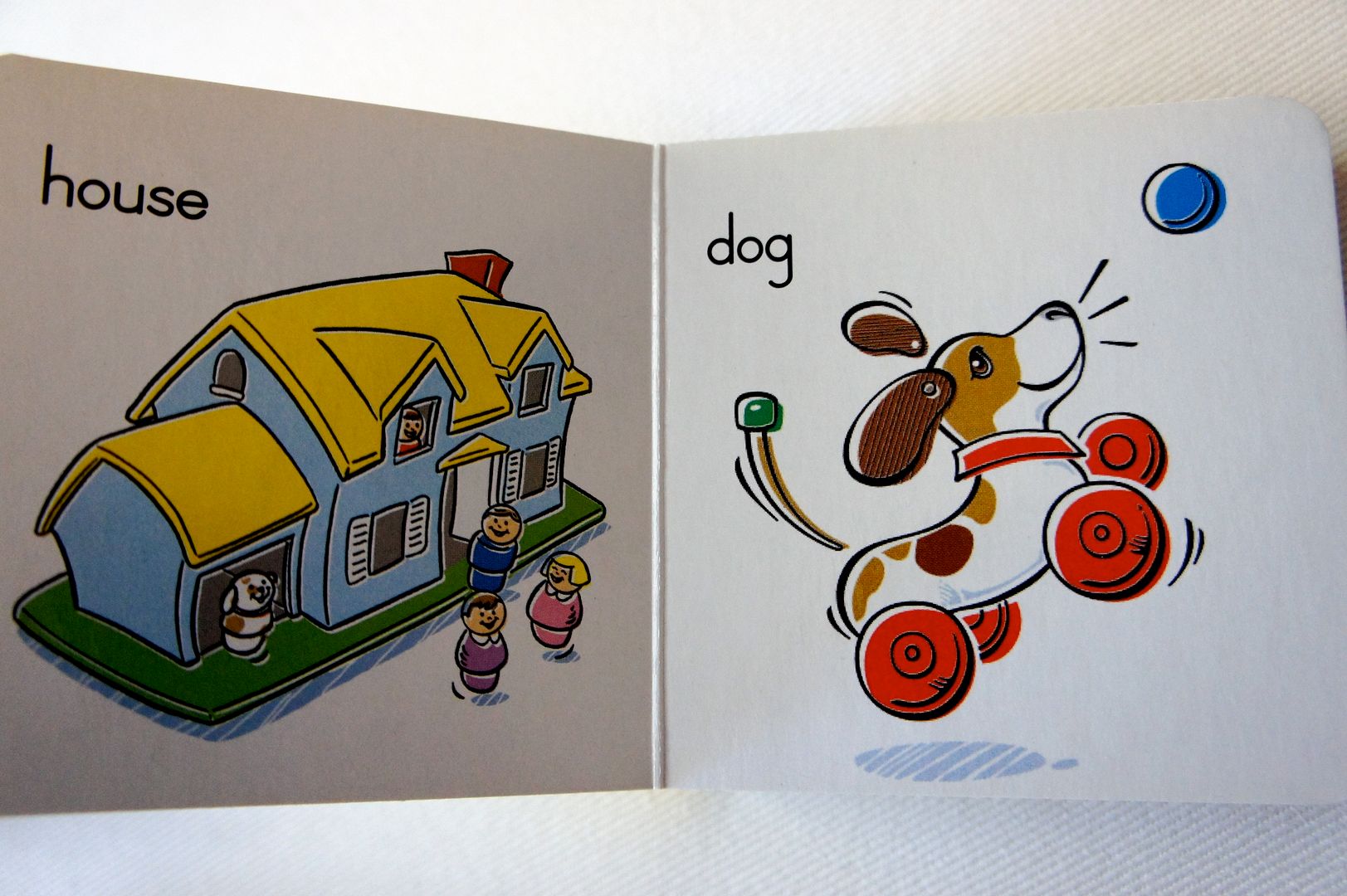 First Words
I love the little drawings of familiar toys. Do you recognize the Play Family House #952 and Little Snoopy #693?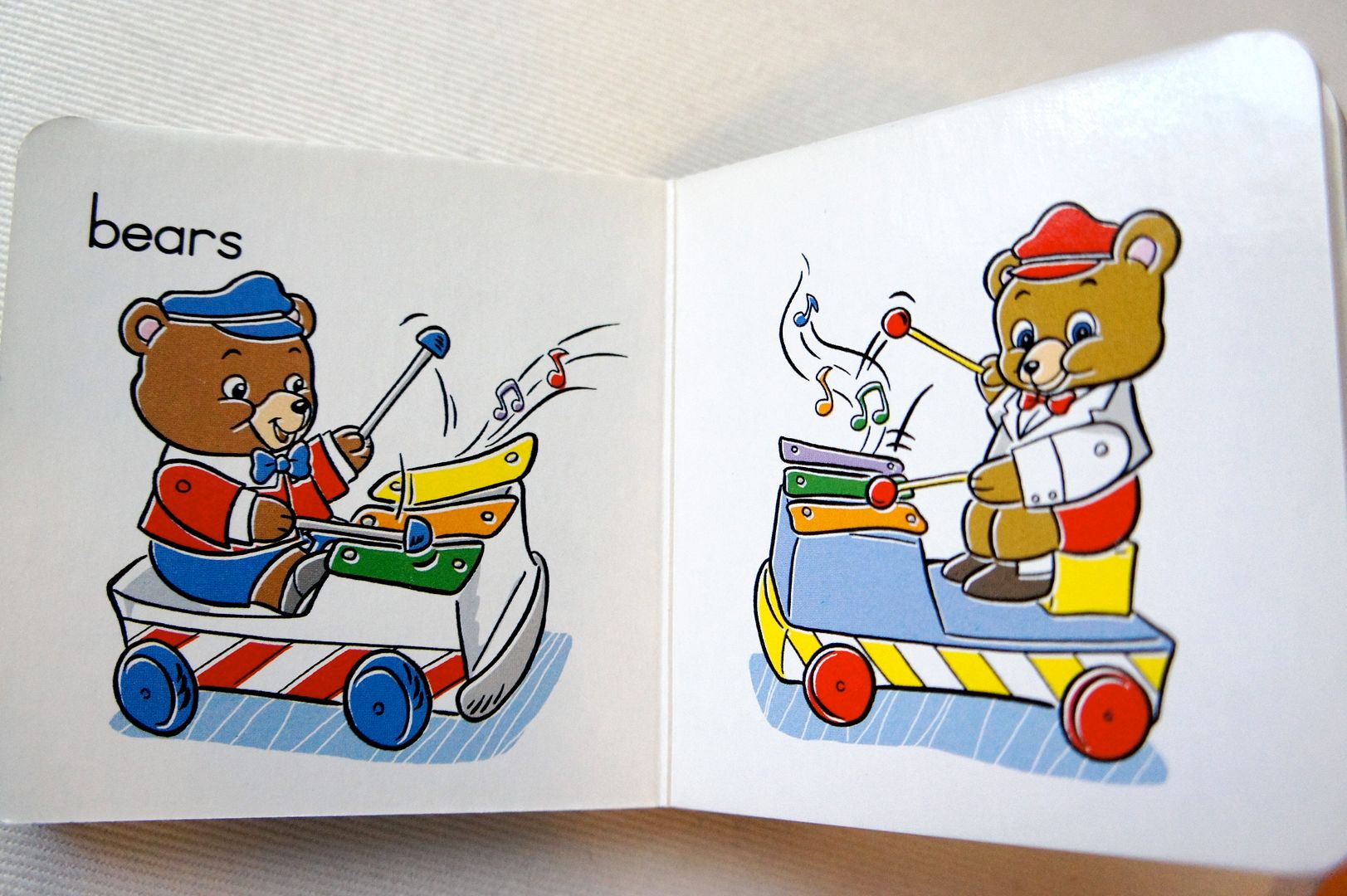 Animals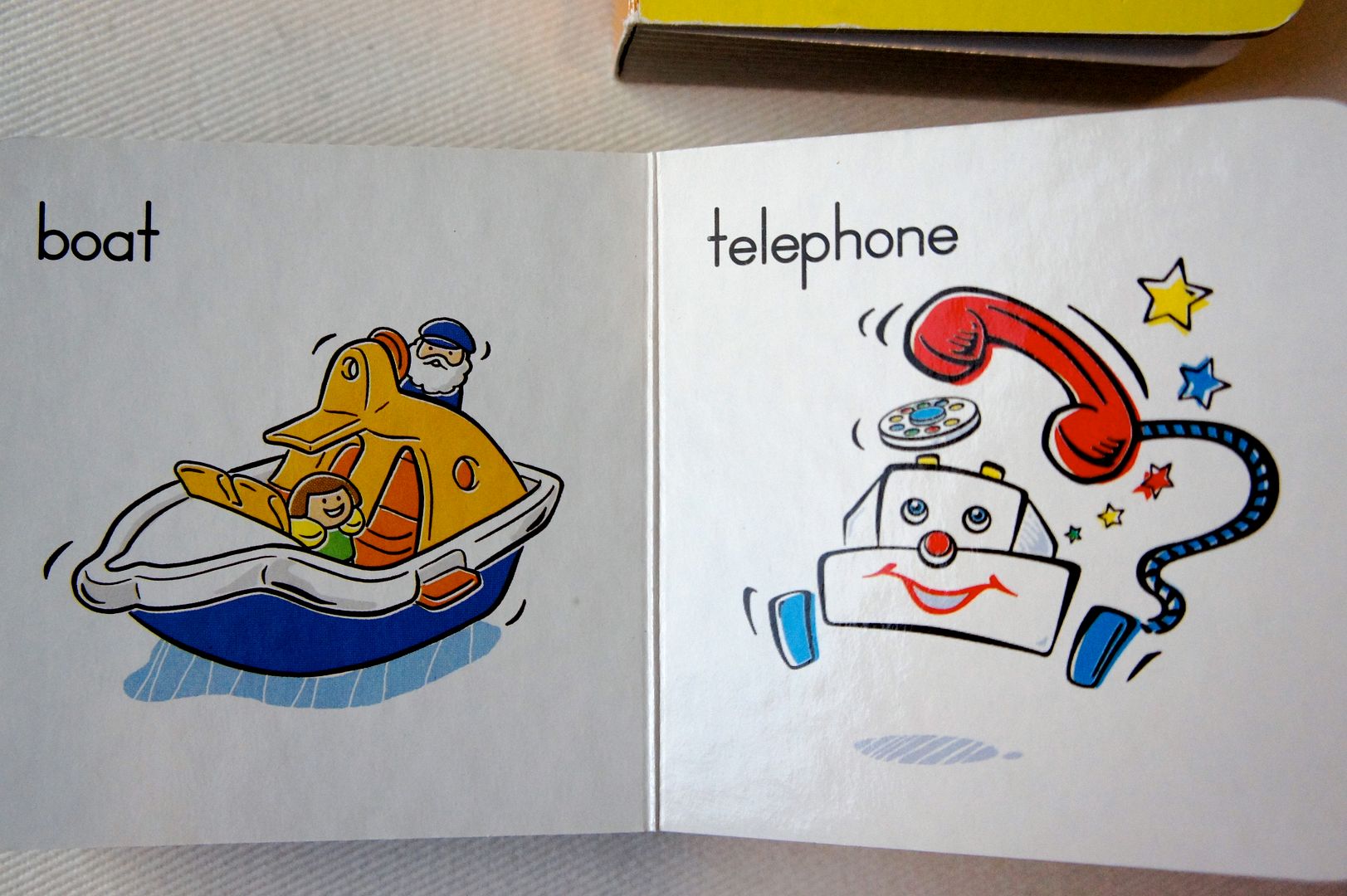 Toys
This book has many favorites including the Chatter Phone #747 and our newest addition the Cruise Boat #2524 (SS Tadpole).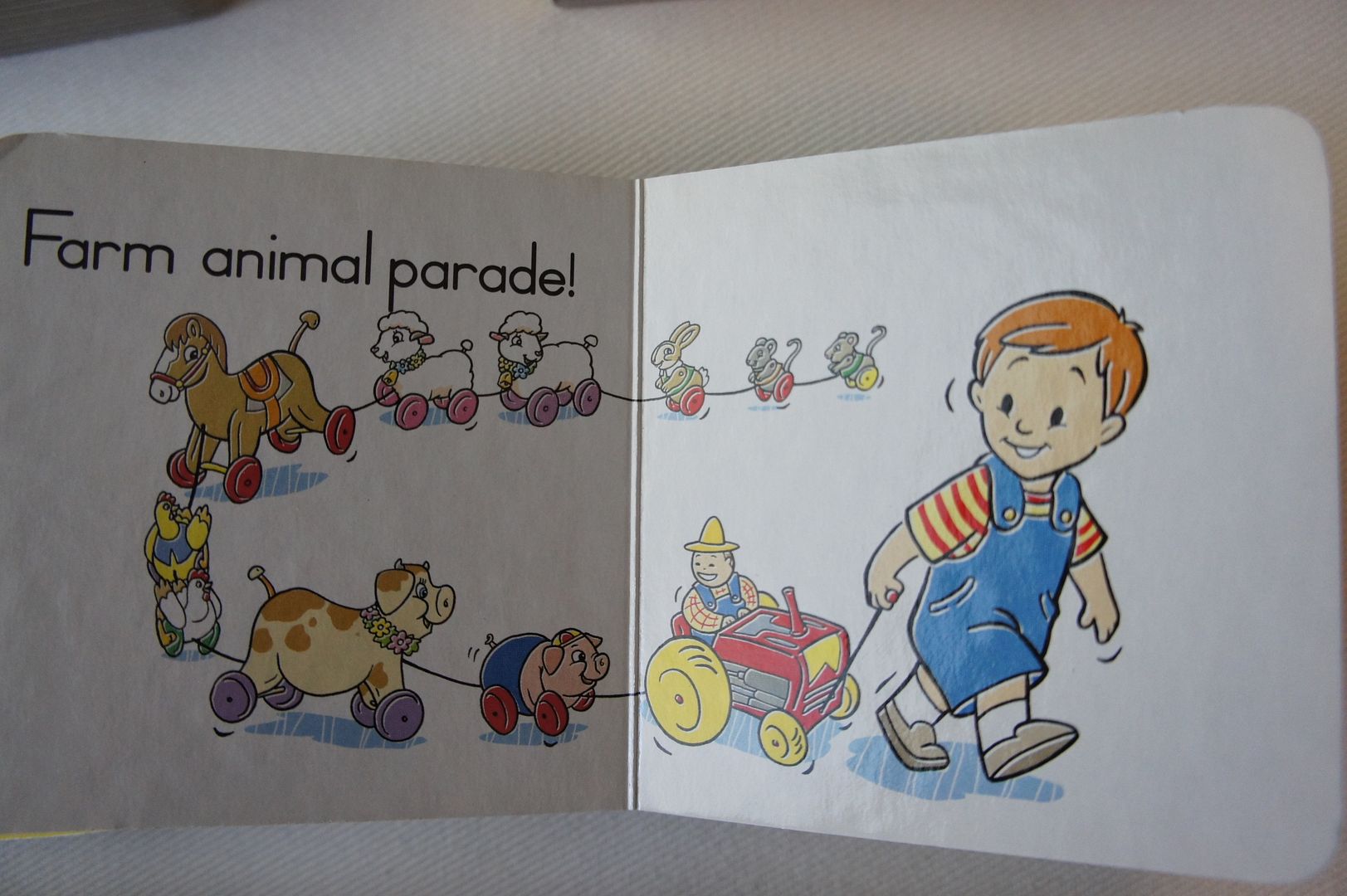 Farm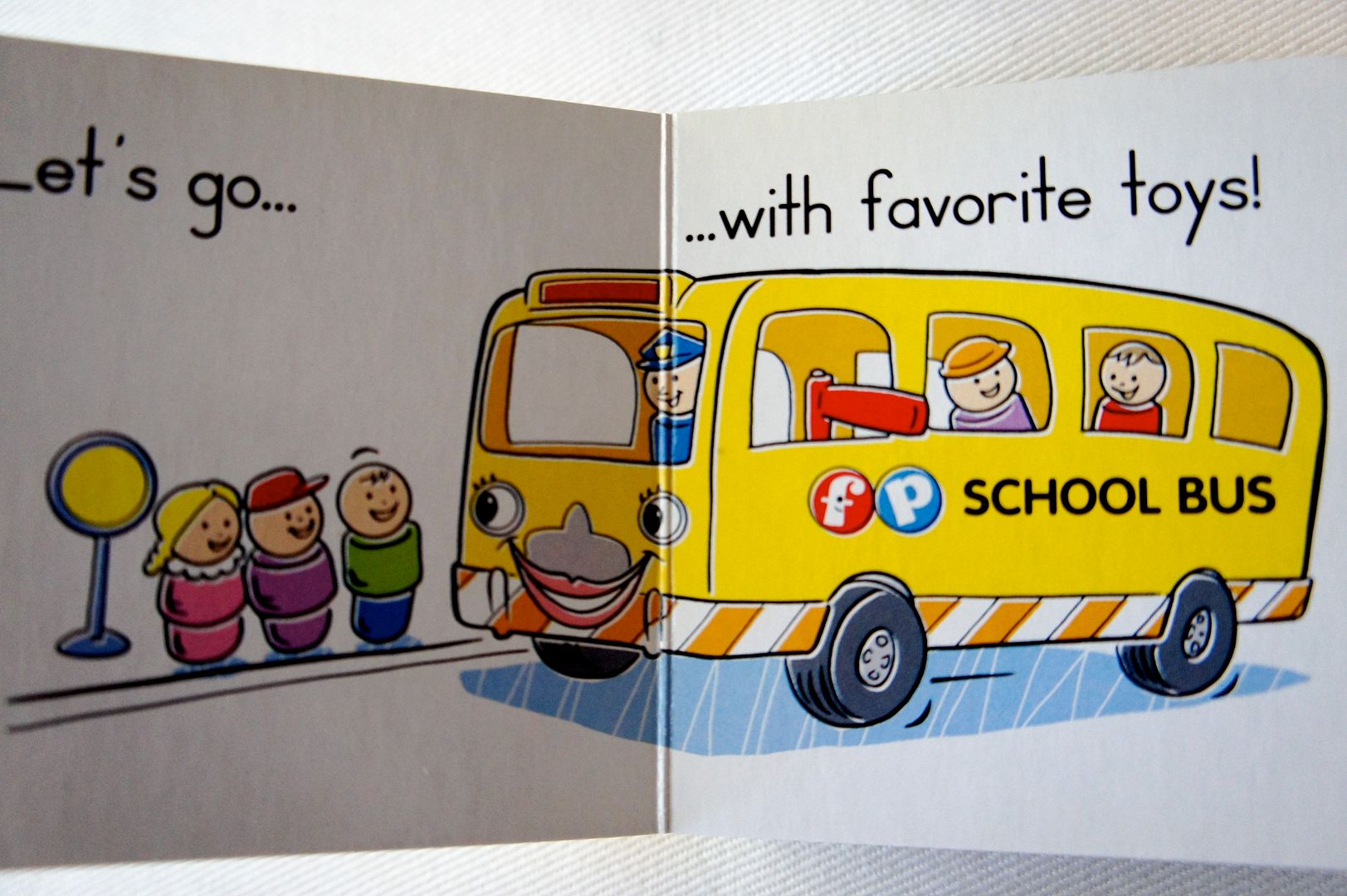 Let's Go (the original Safety School Bus)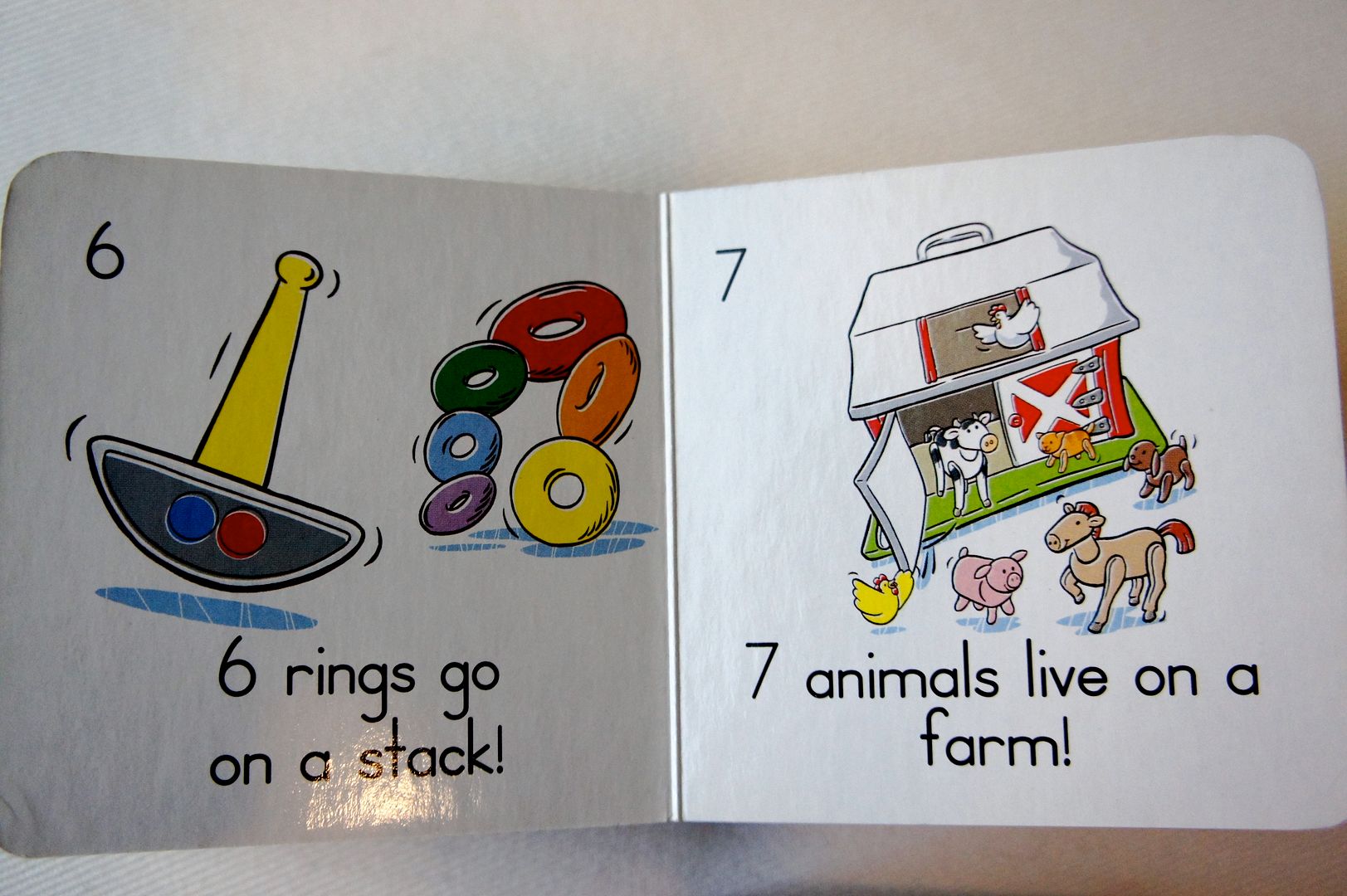 Numbers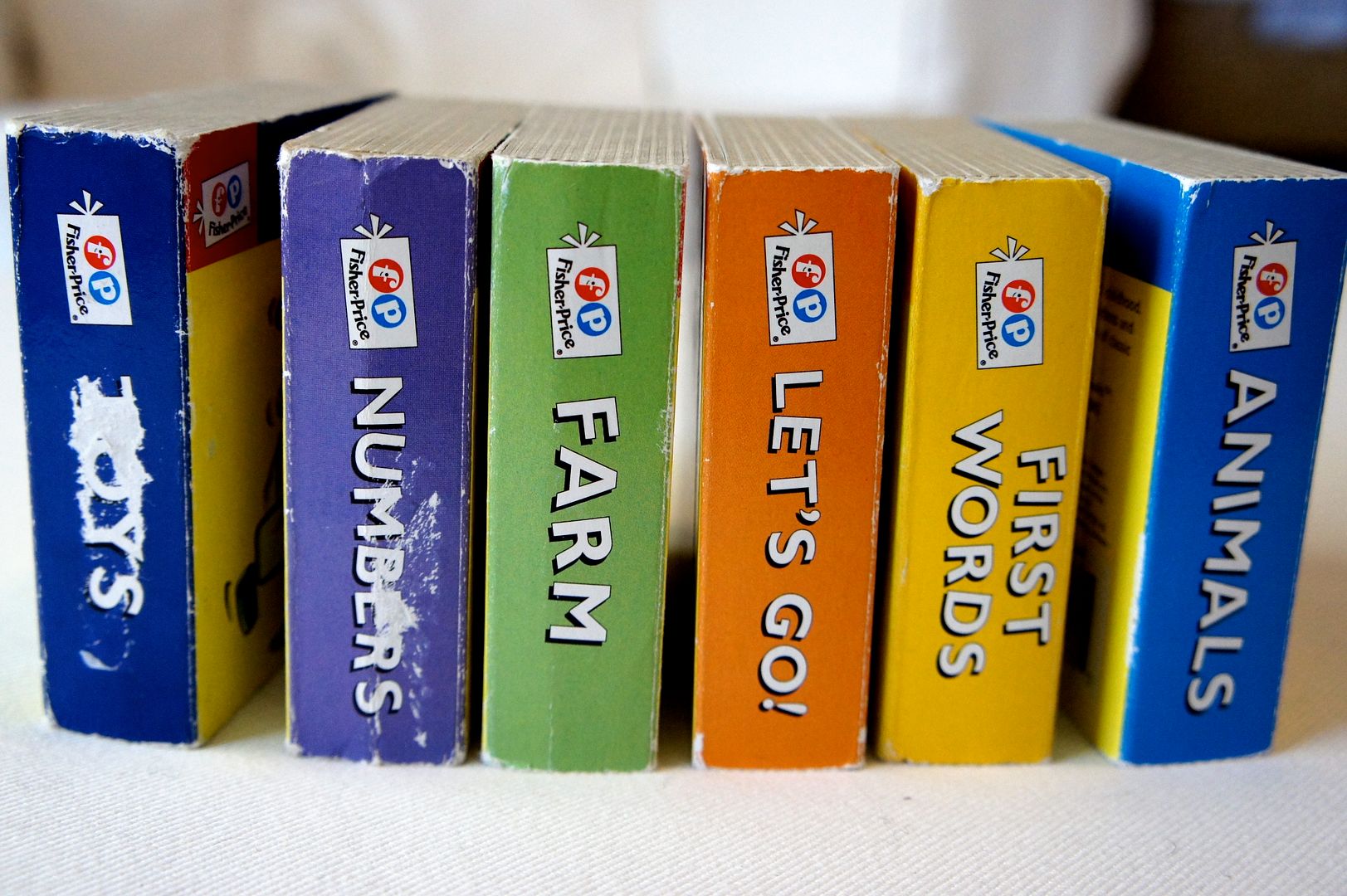 Aren't they adorable? When I saw them I knew they'd be perfect for my toddler-girl. The size is just perfect for her little hands. She carries them around and pretends to read (usually upside down, ha!). They may be out of print but you can still find them used on Amazon, eBay or other used book sellers.