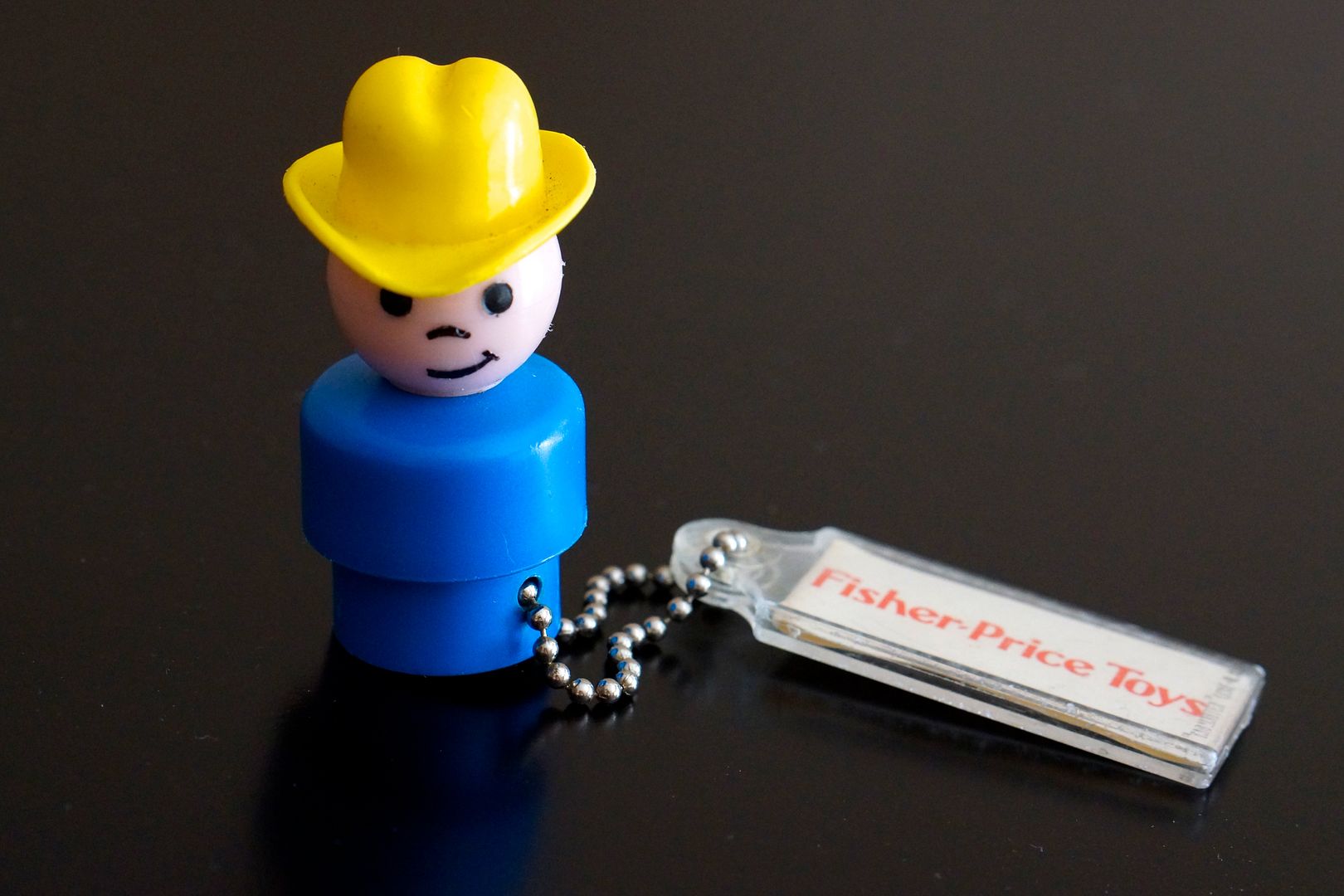 I love how Fisher-Price re purposed little people to make key chains. :) Made around 1979-1980 they were produced from regular Fisher Price Little People as well as roosters and chickens. Fisher Price passed them out at their Toy Fair, business meetings and promotional events.
Anyone can make a key chain out of a little person piece if they have a drill, so the easiest way to recognize an original is by the attached Fisher-Price Toys tag. The back of the tag has a handy space to write your address.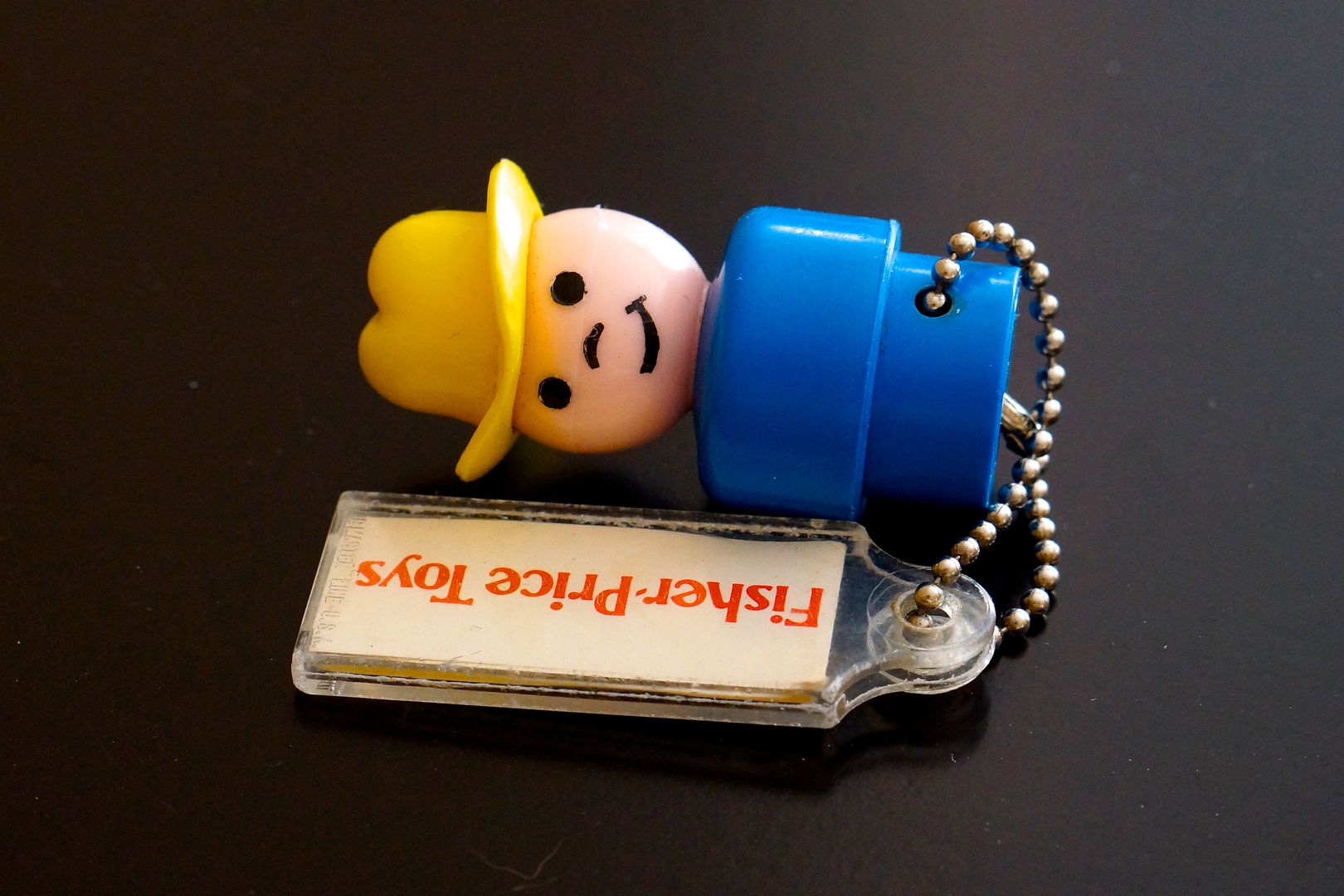 My farmer is special since he has a half smile. ;)
My little cowboy key chain was a gift from a friend. It is my favorite key chain and a very fun conversation starter! The kids love it too and in a pinch it is something for them to play with.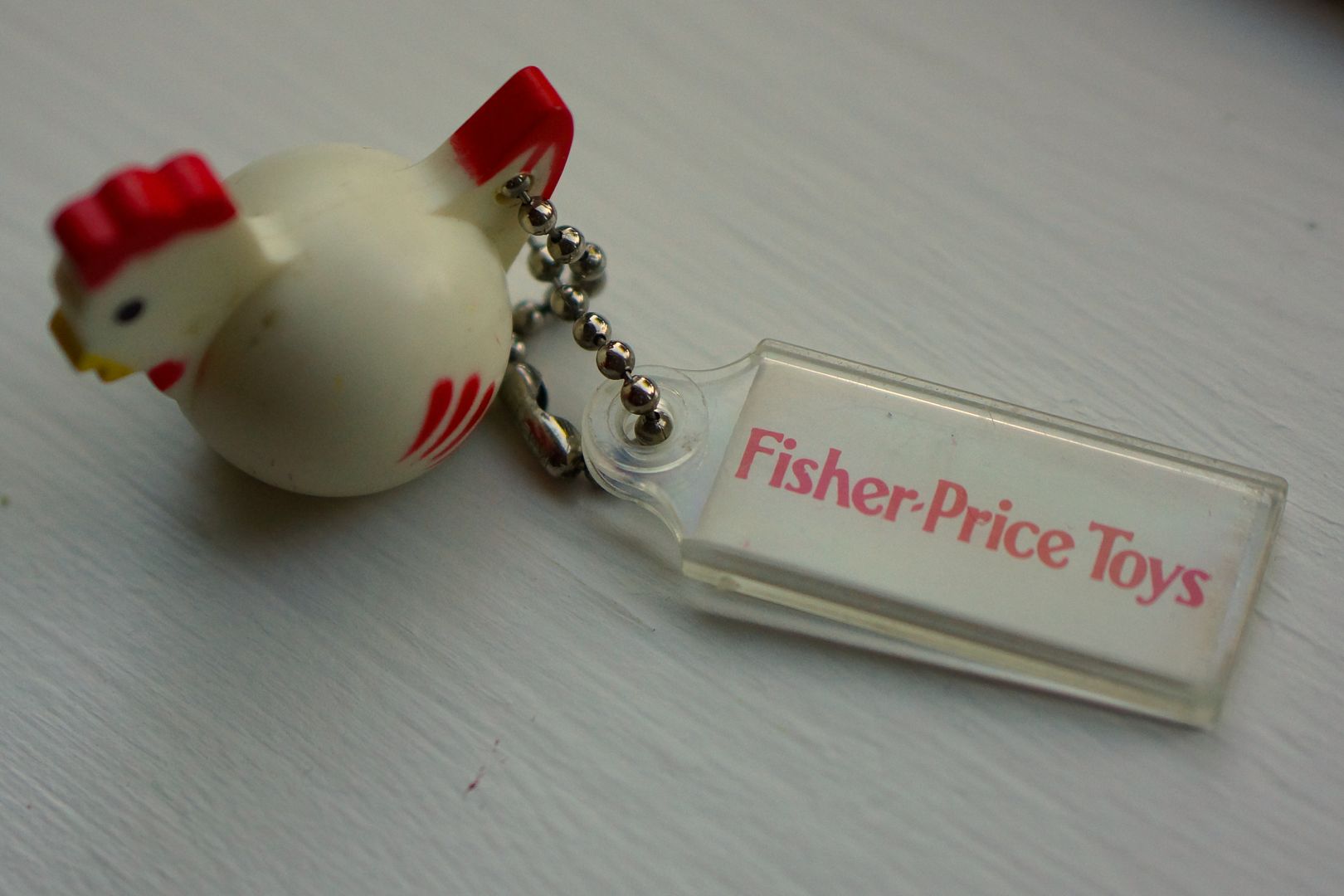 Had to stop back and show my latest addition, the chicken keychain. Isn't she adorable!
Do you have a vintage keychain? If so which character do you have?
I don't have any key chains for sale but I've seen them on Etsy and Ebay. Good luck!