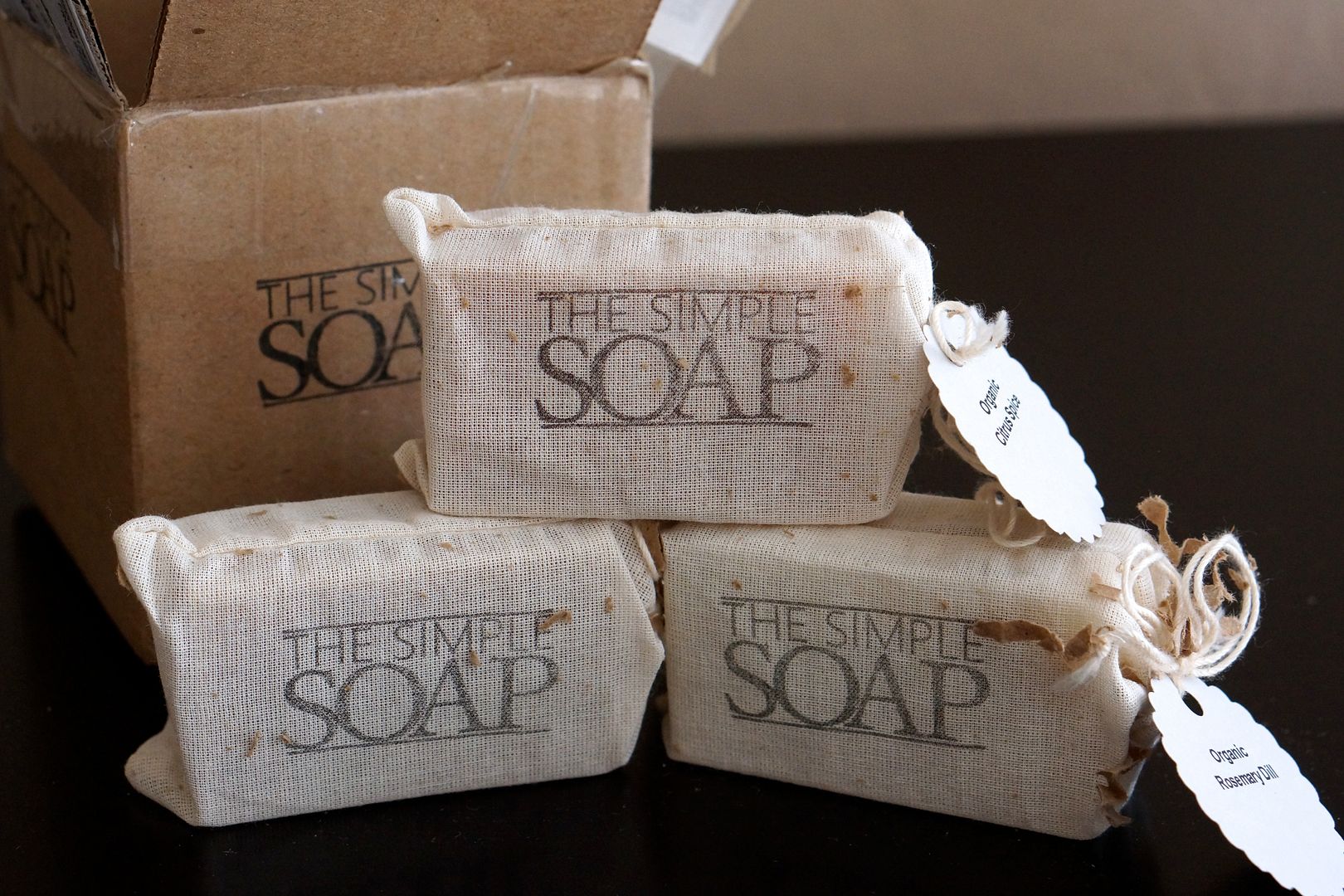 I've mentioned before that I'm a big fan of monthly subscriptions. There is something about getting a package of goodies sent right to my door that makes me happy. :) The Simple Soap is one of my subscriptions and it is my new favorite! Not only is the product organic and handmade it is also a family run business!
The Simple Soap sends out 2 or 3 bars of organic, handmade, yummy smelling soap every month. They have flavors like Citrus Spice, Comfry Lavender, Creamsicle and Fresh Aloe. The scents linger but are not overpowering. Personally I am sensitive to artificial fragrances and I love that I can use these great smelling soaps without any problem!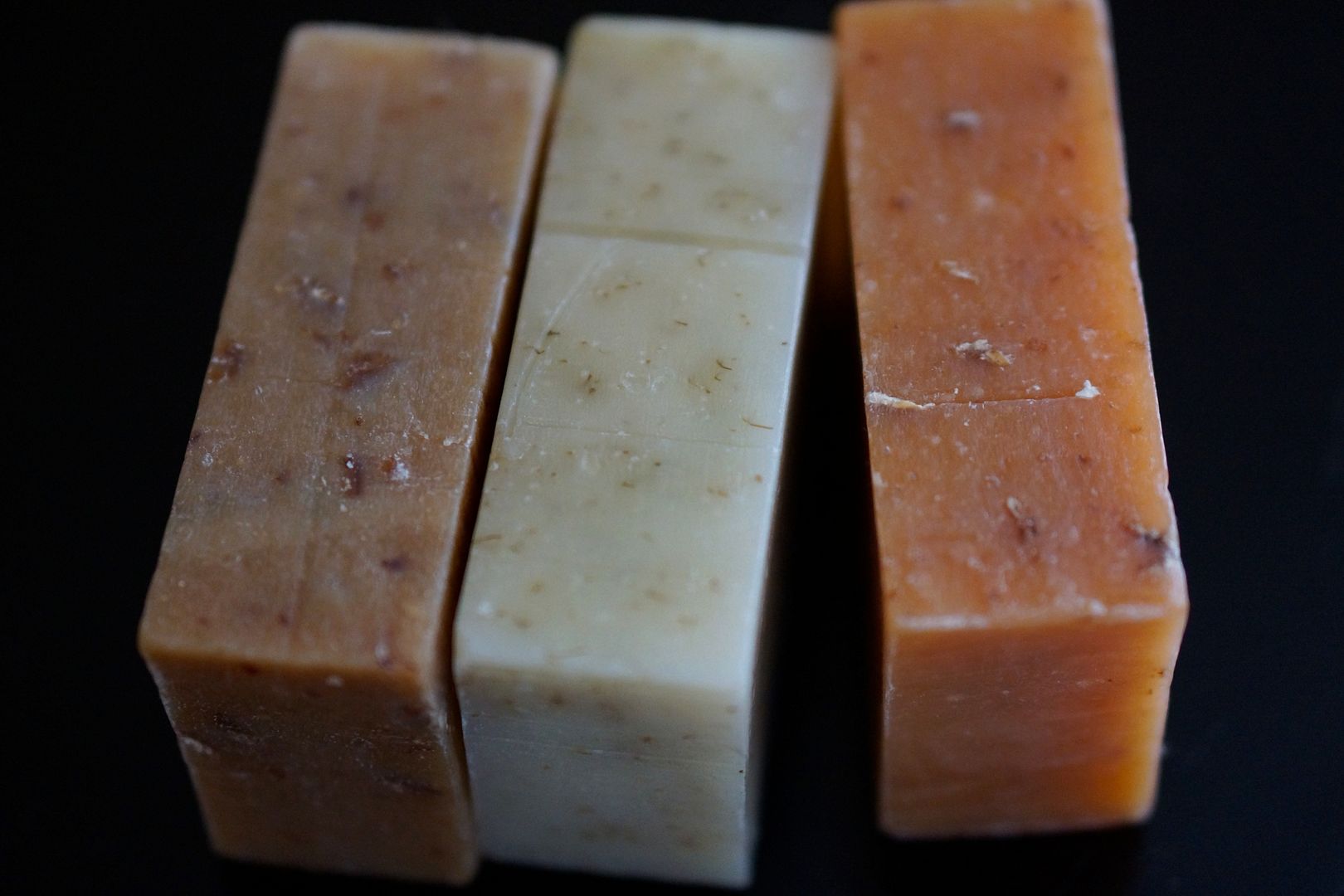 One 3.75 oz bar lasts me a month in the shower. The soap makes great lather and works well for shaving too!
Right now I am on the 3 bar a month plan even though I only use 1 bar. The soaps are wrapped so cutely that I plan on giving them away as Christmas gifts!
A 3 bar a month subscription costs $19.99 a month. A 2 bar a month subscription is $14.99. Both subscriptions have free shipping. You can also buy single bars.
If you are ready to try these yummy soaps for yourself go to The Simple Soap and sign up! The scents for October are Organic Spice (my favorite so far!!), Organic Aussie and Organic Creamsicle. They ship in early October so order before the end of this month.
The Simple Soap sent me 3 full sized bars to give away to one of you! It's easy to sign up to win.
2. Then leave a comment here telling me which The Simple Soap flavor you are most excited to try! I will randomly pick a winner on 10/06/2014.
Note: I didn't receive any compensation for this giveaway or this review. I just love their soap! :)