Last year ago I shared my first vintage Fisher Price Little People key chain. It was a little people cowboy figure adapted by FP to become a key chain.
Made in the late 70's and early 80's these key chains were produced from regular Fisher Price Little People figures as well as roosters, chickens and Sesame Street characters. Fisher Price passed them out at their Toy Fair, business meetings and promotional events.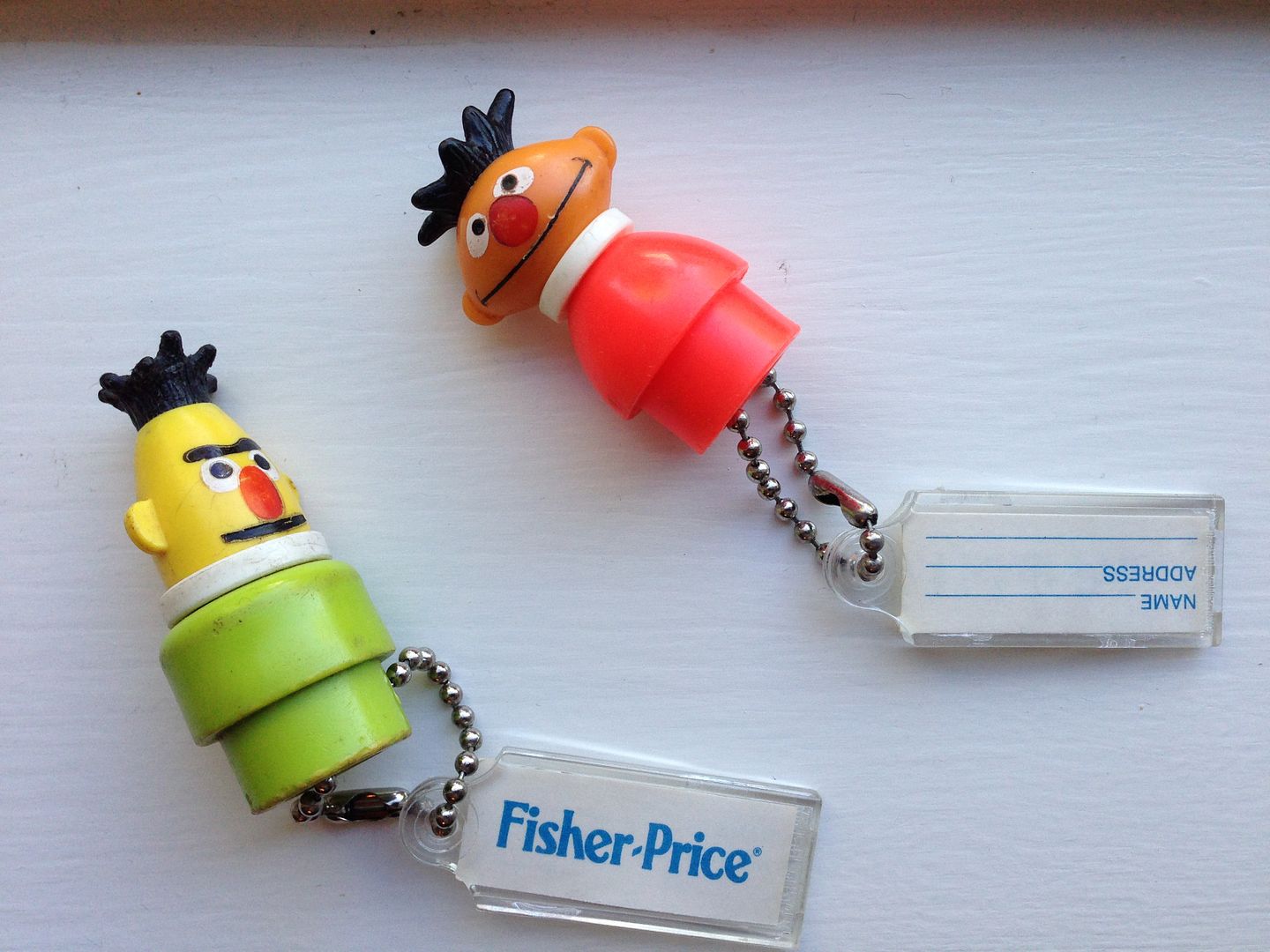 I slowly added to my collection and now have a chicken, Bert and Ernie. I've kept my eye on a few more but they often go for more than I'm willing to spend on eBay (or Etsy).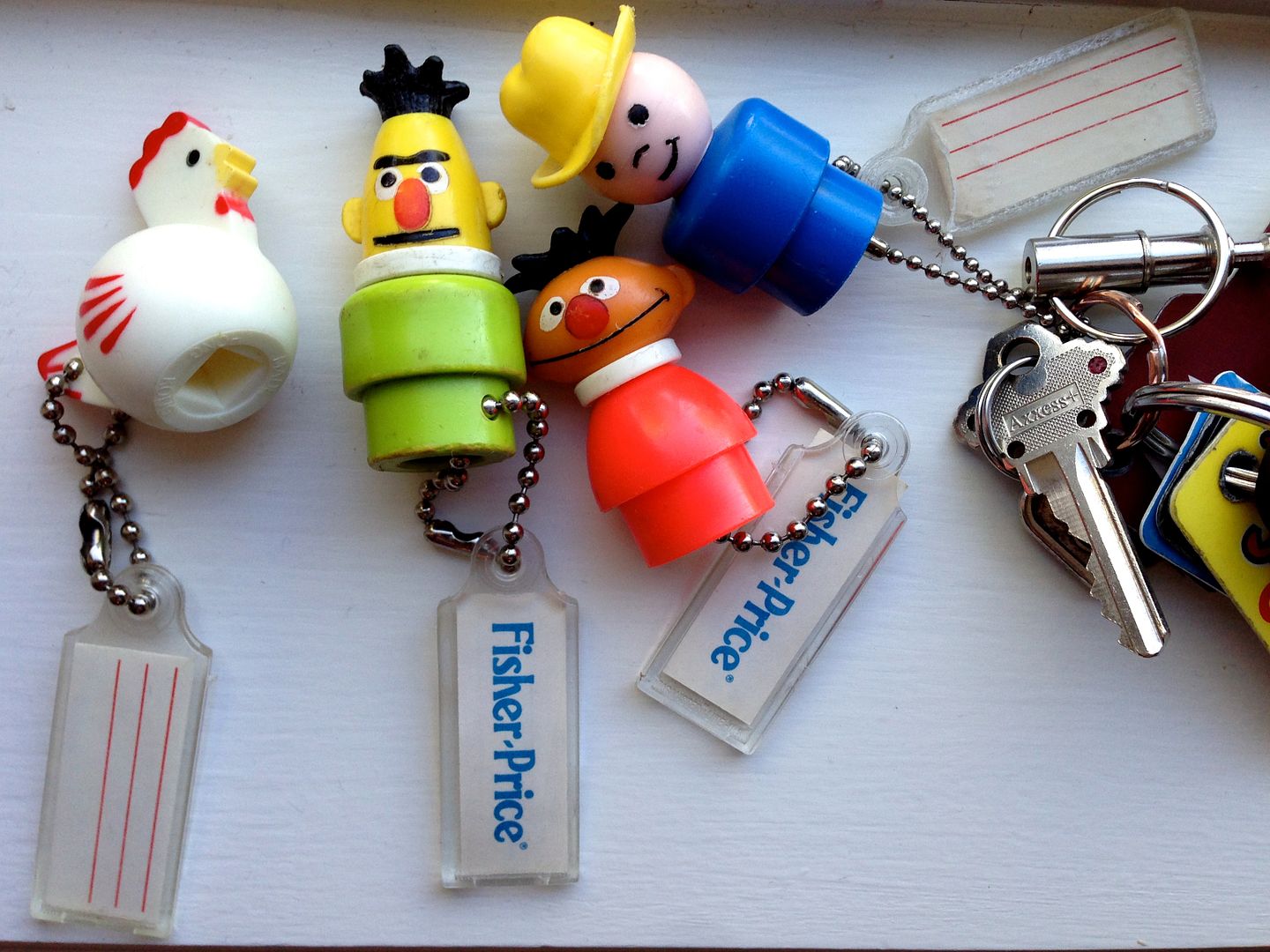 I've got to say, I get many comments from my key chain and it is a fun way to reminisce about the vintage toys of my youth. :)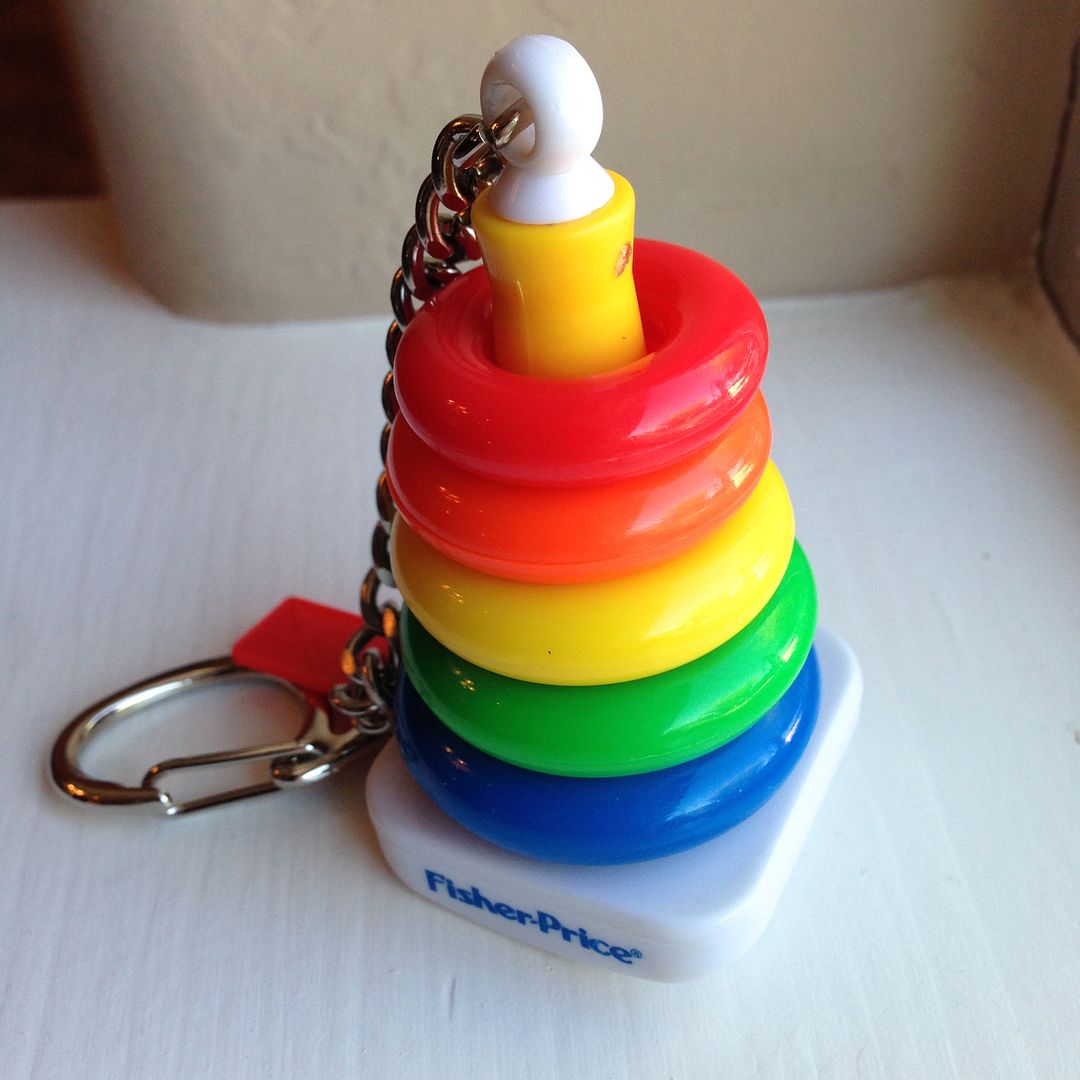 Also, remember Basic Fun? The company that made the adorable reproduction FP toys in Christmas Ornament form? They also make key chains, and I have a couple so far. They include toys like the popper, chatter phone and melody push chime. They are still available online. I'll share about those some other day. :)