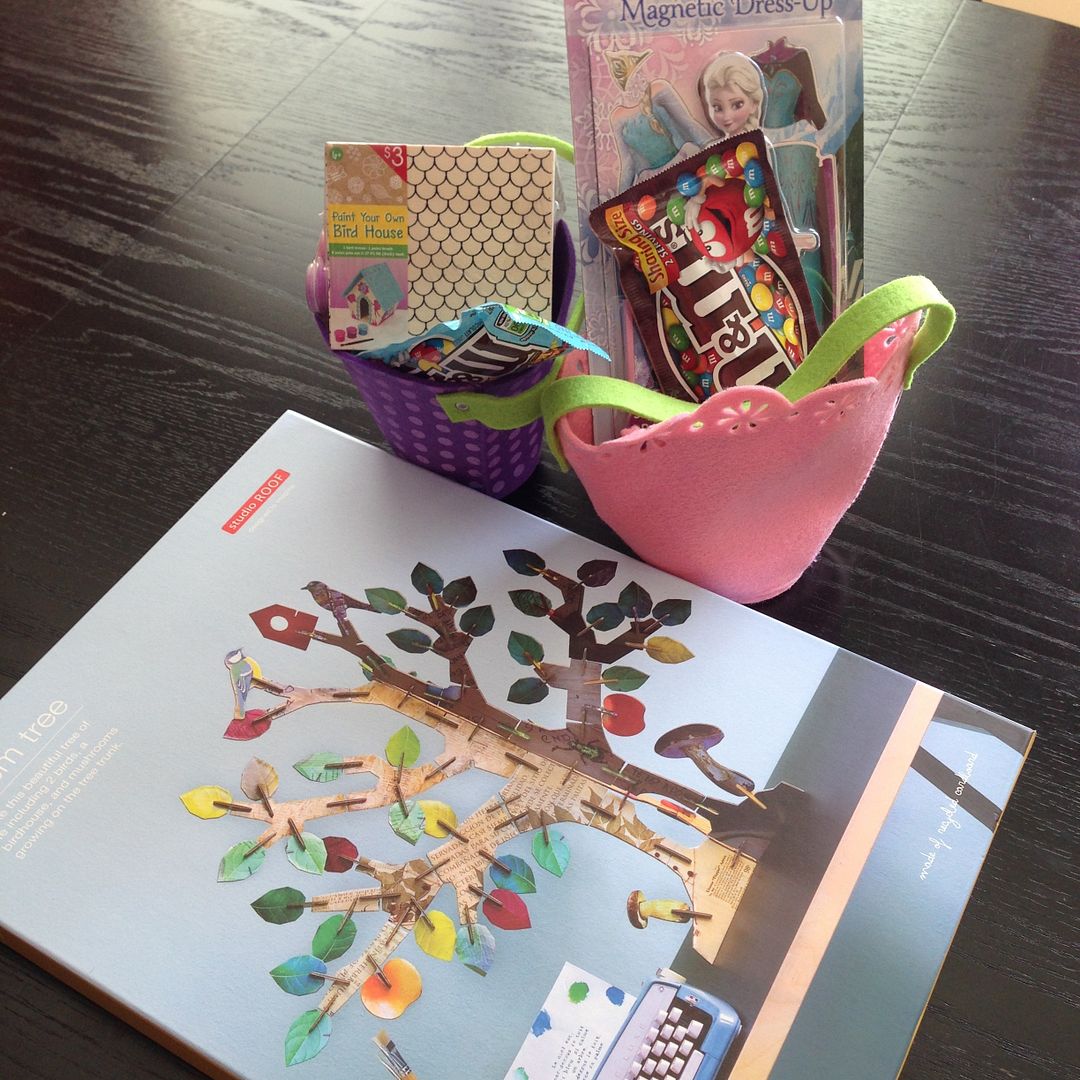 In my house we do "Spring" baskets instead of Easter baskets. It's just a way to separate the non-religious aspects of the Easter season from the important one.
This year I was pretty under the weather but I had planned ahead and had what I think is a very cool Spring Basket gift for my girls!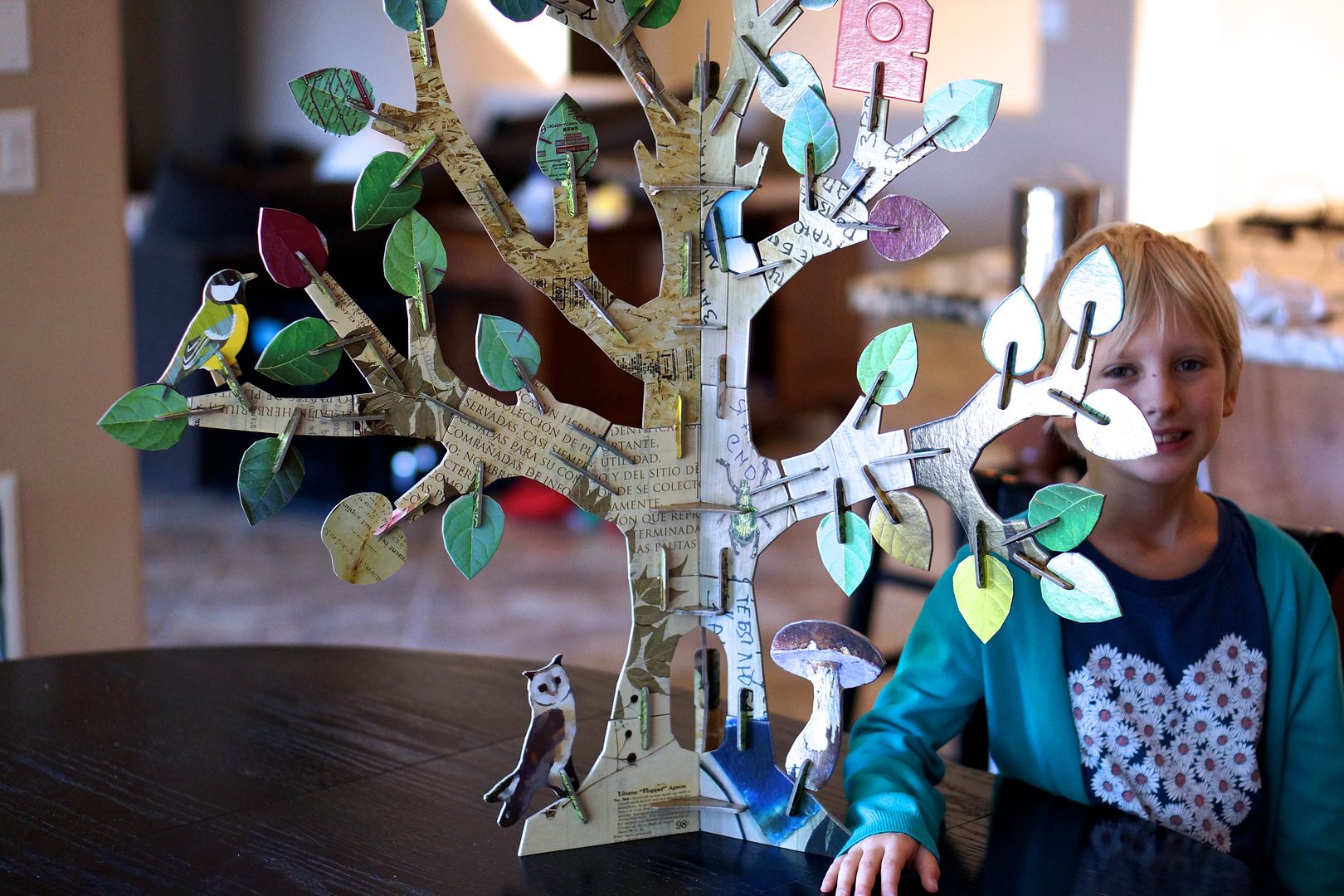 Made by a company called Studio ROOF this beautiful "3D" art project is a Totem Tree. The tree came in sheets and each piece was pushed out and then put together by the kids (with a little help from the parents). We found this unique toy at For the People at the Union/Biltmore here in Phoenix.
This spectacular little shop has the most interesting and amazing products. It's basically a museum shop that isn't attached to a museum. :)
Although the tree has instructions to follow for the basic trunk and branch assembly the kids were able to put the leaves, apples, birds, mushrooms and even a birdhouse on where they wanted.
Best spring basket gift yet!